In case you missed the first edition of this series (contemporary), we've taken on the task of convincing readers to give another try to genres they dislike.
Here at Epic Reads, we are firm believers that if you don't like a genre, you just haven't found the right book for you yet. As you probably gathered from the title, this article is going to be in favor of some really awesome historical fiction books!
Listen, we totally get it. Some people absolutely adore history. And others, well, we'd be lying if we said at least one of us didn't fall to sleep during a history lecture at some point. The thing about the books on this list though is that they transport us to an entirely different time period, and that's something truly magical. Without further ado, here are some historical fiction recommendations for even the most hesitant of readers out there.
10 Historical Fiction Books To Try if You Hate Historical Fiction Books
1. Among the Red Stars
Inspired by an all-female bomber unit in WWII Russia, this epic tale of Valka and her regiment kept us on the edge of our seats. Always on the cusp of danger, Valka toes the line between fighting for herself and doing what's best for those around her, and wartime just makes her arc that much better.
World War II has erupted in Valka's homeland of Russia, and Valka is determined to help the effort. She's a pilot—and a good one—so she eagerly joins an all-female bomber regiment. The raids are dangerous, but as Valka watches her fellow pilots putting everything on the line in the face of treachery, she learns the true meaning of bravery. As the war intensifies, though, and those around her fall, Valka must decide how much she is willing to risk to defend the skies she once called home.
2. The Book Thief
Marcus Zusak's tearjerker WWII-novel is arguably one of the most popular historical fiction novels on shelves. Which makes it sort of a "well, duh" moment that we included it on this list. But with near universal acclaim and a movie adaptation to boot, there is no other book we feel as comfortable starting us off.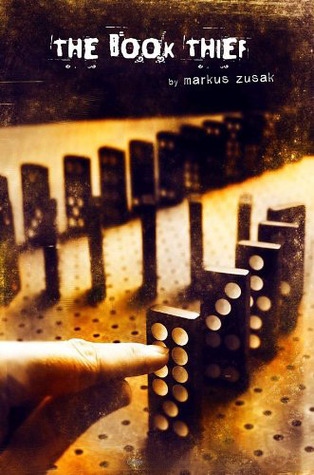 Liesel Meminger, a foster girl living outside Munich, scratches out a meager existence for herself by stealing when she encounters something she can't resist – books. With the help of her accordion-playing foster father, she learns to read and shares her stolen books with her neighbors during bombing raids as well as with the Jewish man hidden in her basement before he is marched to Dachau.
3. The Gentleman's Guide to Vice and Virtue 
If history class were this entertaining, we'd have never wanted it to end. Mackenzie Lee truly makes a name for herself in the genre after this and her first book, also historical fiction, This Monstrous Thing.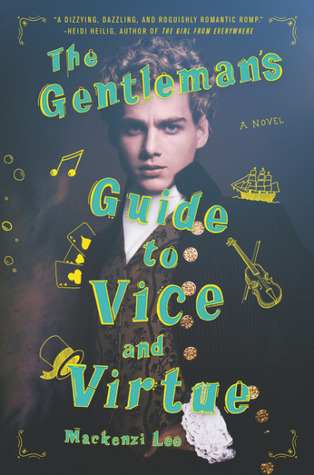 Henry "Monty" Montague was born and bred to be a gentleman, but he was never one to be tamed. On one final grand tour of Europe before being forced to settle into a life he doesn't want, he vows to make this yearlong escapade one last hedonistic hurrah. Joined, unfortunately, by his younger sister Felicity and, fortunately, by his best friend (who he also happens to have it bad for) Percy, things don't go quite as planned. When one of Monty's reckless decisions turns their trip abroad into a harrowing manhunt that spans across Europe, it calls into question everything he knows, including his relationship with the boy he adores
4. Code Name Verity
Elizabeth Wein's WWII novel is another one not-to-miss in the genre. And if you don't believe us, believe the long list of awards and nominations the book has received since its publication in 2012.
When secret agent "Verity" is arrested by the Gestapo, she's sure she doesn't stand a chance. Her Nazi interrogators give her a simple choice: reveal her mission or face a grisly execution.  They'll get the truth out of her.  But it won't be what they expect. As she intricately weaves her confession, Verity uncovers her past, how she became friends with the pilot Maddie, and why she left Maddie in the wrecked fuselage of their plane. On each new scrap of paper, Verity battles for her life, confronting her views on courage, failure and her desperate hope to make it home. But will trading her secrets be enough to save her from a merciless and ruthless enemy?
5. Ivory and Bone
It's no easy task to find fictional media about prehistoric times after you've finished marathoning all the Ice Age movies! That's what makes this fantasy from Julie Eshbaugh such a treat. Not to mention there are allusions to Pride and Prejudice!
Hunting, gathering, and keeping his family safe—that's the life seventeen-year-old Kol knows. Then bold, enigmatic Mya arrives from the south with her family, and Kol is captivated. He wants her to like and trust him, but any hopes of impressing her are ruined when he makes a nearly grave mistake. When a new clan arrives, and Lo along with them, tensions escalate until violence erupts. Faced with shattering losses, Kol is forced to question every person he's trusted. One thing is for sure: this was a war that Mya or Lo—Kol doesn't know which—had been planning all along.
6. And I Darken
Kiersten White delivers one of the fiercest female main characters in YA with the first book in her new saga. And can we talk about that cover? We could stare at it all day and never get bored.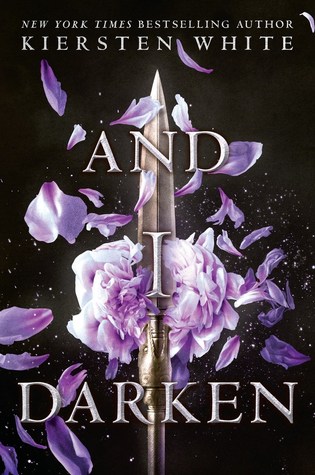 No one expects a princess to be brutal. And Lada Dragwlya likes it that way. Ever since she and her gentle younger brother, Radu, were wrenched from their homeland of Wallachia and abandoned by their father to be raised in the Ottoman courts, it's been the key to her survival. Lada bides her time, planning her vengeance for the day when she can return to Wallachia and claim her birthright. Radu longs only for a place where he feels safe. And when they meet Mehmed, the defiant and lonely son of the sultan, Radu feels that he's made a true friend—and Lada wonders if she's finally found someone worthy of her passion. Together, Lada, Radu, and Mehmed form a toxic triangle that strains the bonds of love and loyalty to the breaking point.
7. Alex and Eliza
We don't know if you've heard about this little musical called Hamilton, but it's been on Broadway for a few years now. Seasoned author Melissa de la Cruz took on the same subject matter to YA-ify the story!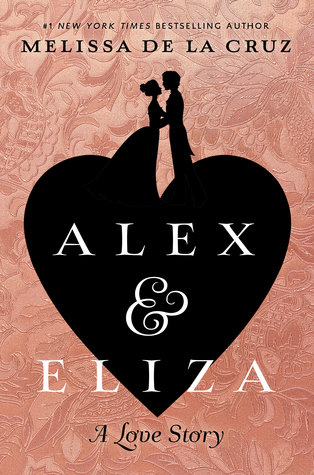 As battle cries of the American Revolution echo in the distance, servants flutter about preparing for one of New York society's biggest events: the Schuylers' grand ball. Eliza, whose beauty and charm rival that of both her sisters, would rather be aiding the colonists' cause than dressing up for some silly ball. Still, she can barely contain her excitement when she hears of the arrival of one Alexander Hamilton, a mysterious, rakish young colonel and General George Washington's right-hand man. Though Alex has arrived as the bearer of bad news for the Schuylers, he can't believe his luck—as an orphan, and a bastard one at that—to be in such esteemed company. And when Alex and Eliza meet that fateful night, so begins an epic love story that would forever change the course of American history.
8. A Shadow Bright and Burning
Jessica Cluess mixes 1700's London and magic in her debut novel and honestly it was everything we didn't know we wanted. With the sequel out September 19th, now is a good a time as any to give this historical fiction book a try.
Henrietta Howel can burst into flames. She's the first female sorcerer – the prophesized on. Or is she? When Henrietta is brought to London to train with Her Majesty's sorcerers, she meets her fellow sorcerer trainees, young men eager to test her powers and her heart. One will challenge her. One will fight for her. One will betray her. As Henrietta discovers the secrets hiding behind the glamour of sorcerer life, she begins to doubt that she's the true prophesied one. With battle looming, how much will she risk to save the city–and the one she loves?
9. Walk on Earth a Stranger

Rae Carson takes us on a magical journey to the California Gold Rush like you've never seen it before. Mixing the fantastic with the grittiness of the American Midwest in the 1800's makes for a wild journey.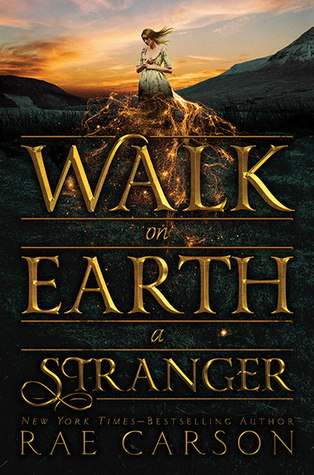 Lee Westfall has a strong, loving family. She has a home she loves and a loyal steed. She has a best friend—who might want to be something more. She can also sense gold in the world around her. It's a gift someone would murder for. When everything Lee holds dear is ripped away, she flees west to California—where gold has just been discovered. Perhaps this will be the one place a magical girl can be herself. If she survives the journey.
10. Wolf by Wolf
Make sure you have a box of tissues nearby for Ryan Graudin's Wolf by Wolf duology. This alternate history novel with a sci-fi twist will have you turning the pages almost as fast as the motorcycles it's full of.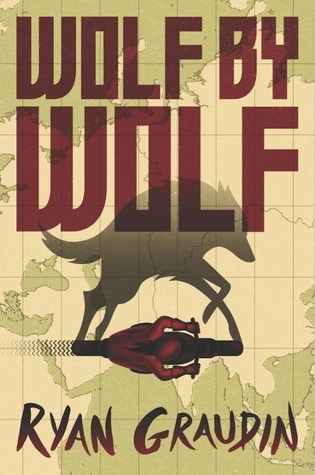 The year is 1956, and the Axis powers of the Third Reich and Imperial Japan rule. To commemorate their Great Victory, Hitler and Emperor Hirohito host the Axis Tour: an annual motorcycle race across their conjoined continents. Yael, a former death camp prisoner, has witnessed too much suffering, and the five wolves tattooed on her arm are a constant reminder of the loved ones she lost. The resistance has given Yael one goal: Win the race and kill Hitler. A survivor of painful human experimentation, Yael has the power to skinshift and must complete her mission by impersonating last year's only female racer, Adele Wolfe. But as Yael grows closer to the other competitors, can she bring herself to be as ruthless as she needs to be to avoid discovery and complete her mission?
---
What other books would you recommend? Tell us in the comments below! 
Up Next: 10 Contemporary Books to Try If You Hate Contemporary