In this edition of our never-ending quest to convince you that every genre is great, we're going to be persuading you to give mystery thrillers a try!
There is SO MUCH to love about these books. Whether you're looking for suspense, excitement, or surprise in a story, mystery thrillers have it all. These reads are filled with twists and turns, secrets worth uncovering, and of course, some high-stakes tension. You'll be on the edge of your seat flipping through the pages to find out how it all ends. Not to mention, if you can figure out the twist and solve the mystery before it's revealed in a book, well, let's just say it is probably one of the most satisfying feelings EVER. So go on, check out our recommendations and give one of these books a try!
10 Mystery Thriller Books To Try If You Hate Mystery Thrillers
1. FAKE ID
Author Lamar Giles has carved out a nice space for himself in the young adult mystery genre. We'd recommend any of his books really, but where's a better place to start this list than with his first novel!
My name isn't really Nick Pearson. I shouldn't tell you where I'm from or why my family moved to Stepton, Virginia. I shouldn't tell you who I really am, or my hair, eye, and skin color. And I definitely shouldn't tell you about my friend Eli Cruz and the major conspiracy he was about to uncover when he died—right after I moved to town. About how I had to choose between solving his murder with his hot sister, Reya, and "staying low-key" like the Program has taught me. About how moving to Stepon changed my life forever. But I'm going to.
2. One of Us is Lying
You've probably seen or at least heard of this book in passing, as it took the YA community by storm. Not only did Karen McManus become a NYT Bestselling author with her debut, the novel was also recently optioned for E! as a TV series.
Pay close attention and you might solve this. On Monday afternoon, five students at Bayview High walk into detention. Bronwyn, the brain, is Yale-bound and never breaks a rule. Addy, the beauty, is the picture-perfect homecoming princess. Nate, the criminal, is already on probation for dealing. Cooper, the athlete, is the all-star baseball pitcher. And Simon, the outcast, is the creator of Bayview High's notorious gossip app. Only, Simon never makes it out of that classroom. Before the end of detention Simon's dead. And according to investigators, his death wasn't an accident. On Monday, he died. But on Tuesday, he'd planned to post juicy reveals about all four of his high-profile classmates, which makes all four of them suspects in his murder. Everyone has secrets, right? What really matters is how far you would go to protect them.
3. A Study in Charlotte
A modern day Sherlock Holmes story but with a female as the prodigal detective? And from a bonafide Sherlockian nonetheless? Say no more!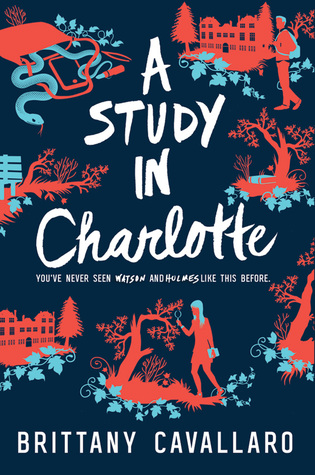 The last thing Jamie Watson wants is a rugby scholarship to Sherringford, a Connecticut prep school just an hour away from his estranged father. But that's not the only complication: Sherringford is also home to Charlotte Holmes, the famous detective's great-great-great-granddaughter, who has inherited not only Sherlock's genius but also his volatile temperament. From the moment they meet, there's a tense energy between them, and they seem more destined to be rivals than anything else. But when a Sherringford student dies under suspicious circumstances, ripped straight from the most terrifying of the Sherlock Holmes stories, Jamie can no longer afford to keep his distance. Jamie and Charlotte are being framed for murder, and only Charlotte can clear their names.
4. I Hunt Killers
The first entry in a mystery thriller trilogy, I Hunt Killers is a pulse-pounding staple in the genre from comic book nerd Barry Lyga.  Next time your parents are doing something to embarrass you, remember you could be Jasper, and things could be a million times worse.
Jasper "Jazz" Dent is a likable teenager. A charmer, one might say. But he's also the son of the world's most infamous serial killer, and for Dear Old Dad, Take Your Son to Work Day was year-round. Jazz has witnessed crime scenes the way cops wish they could—from the criminal's point of view. And now bodies are piling up in Lobo's Nod. In an effort to clear his name, Jazz joins the police in a hunt for a new serial killer. But Jazz has a secret—could he be more like his father than anyone knows?
5. We Were Liars
Now, the plot for We Were Liars is intentionally vague. To keep the aura of mystery, we're not going to say anything aside from this: trust us, you don't want to miss this one.
A beautiful and distinguished family.
A private island.
A brilliant, damaged girl; a passionate, political boy.
A group of four friends—the Liars—whose friendship turns destructive.
A revolution. An accident. A secret.
Lies upon lies.
True love.
The truth.
6. This Darkness Mine
We will literally read anything Mindy McGinnes writes. Like even-her-grocery-list anything. No matter what genre she tackles, the author proves time and time again that she can more than handle it.
Sasha Stone knows her place. She's worked her entire life to ensure that her path to Oberlin Conservatory as a star musician is perfectly paved. But suddenly there's a fork in the road, in the shape of Isaac Harver. Her body shifts toward him when he walks by, her skin misses his touch even though she's never known it, and she relishes the smell of him. Why does he know her so well—too well—and she doesn't know him at all? Sasha discovers that her by-the-book life began by ending another's: the twin sister she absorbed in the womb. But that doesn't explain the gaps of missing time in her practice schedule or the memories she has of things she certainly never did with Isaac. As Sasha loses her much-cherished control, her life—and heart—become more entangled with Isaac. Armed with the knowledge that her heart might not be hers alone, Sasha must decide what she's willing to do—and who she's willing to hurt—to take it back.
7. Allegedly
Allegedly is the first novel in Tiffany D. Jackson's bright career as an author. She deftly handles the dark subject matter while keeping readers hooked by the mystery at the center of it all.
Mary B. Addison killed a baby. Allegedly. She didn't say much in that first interview with detectives, and the media filled in the only blanks that mattered: A white baby had died while under the care of a churchgoing black woman and her nine-year-old daughter. The public convicted Mary and the jury made it official. But did she do it? She wouldn't say. Mary survived six years in baby jail before being dumped in a group home. The house isn't really "home"—no place where you fear for your life can be considered a home. Home is Ted, who she meets on assignment at a nursing home. There wasn't a point to setting the record straight before, but now she's got Ted—and their unborn child—to think about. When the state threatens to take her baby, Mary must find the voice to fight her past. And her fate lies in the hands of the one person she distrusts the most: her Momma. No one knows the real Momma. But who really knows the real Mary?
8. This is Our Story
We have to say it; this book has one HAUNTING cover. Author Ashley Elston didn't start her career out as an author, but we sure are happy she ended up here.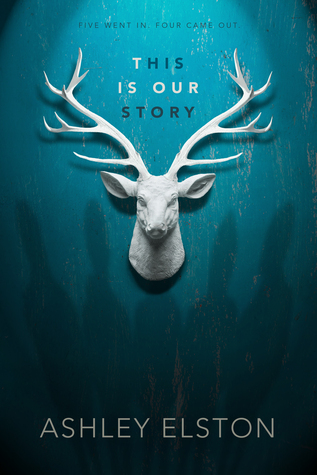 Kate Marino's senior year internship at the district attorney's office isn't exactly glamorous—more like an excuse to leave school early that looks good on college applications. Then the DA hands her boss, Mr. Stone, the biggest case her small town of Belle Terre has ever seen—The River Point Boys. Five boys go out on a camping trip. Only four come back. Despite their damning toxicology reports the morning of the accident, the DA wants the boys' case swept under the rug. He owes his political office to their powerful families. Kate won't let that happen. As she investigates with Stone, the aging prosecutor relying on Kate to see and hear what he cannot, she realizes that nothing about the case—or the boys—is what it seems. As Kate gets dangerously close to the truth, it becomes clear that the early morning accident might not have been an accident at all—and if Kate doesn't uncover the true killer, more than one life could be on the line…including her own.
9. There's Someone Inside Your House
Stephanie Perkins' name is most recognizable from the Anna and the French Kiss series, her swoon worthy romantic contemporary novels. With her follow-up project, you could say she switched gears a bit to deliver this awesome and bloody thriller.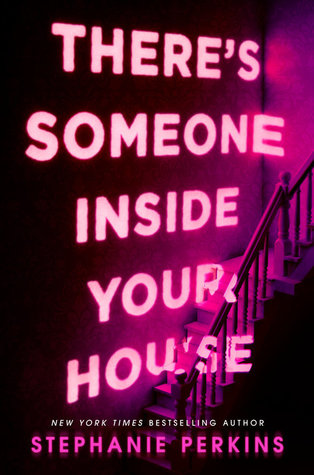 One-by-one, the students of Osborne High are dying in a series of gruesome murders, each with increasing and grotesque flair. As the terror grows closer and the hunt intensifies for the killer, the dark secrets among them must finally be confronted.
10. 100 Hours
Seasoned author Rachel Vincent had us hooked with the first book in her 100 Hours series. We'd by lying if we said it wasn't so intense it had us thinking twice about going on an island getaway vacation anytime soon.
Maddie is beyond done with her cousin Genesis's entitled and shallow entourage. Genesis is so over Miami's predictable social scene with its velvet ropes, petty power plays, and backstabbing boyfriends. While Maddie craves family time for spring break, Genesis seeks novelty—like a last-minute getaway to an untouched beach in Colombia. But paradise has its price. Dragged from their tents under the cover of dark, Genesis, Maddie, and their friends are kidnapped and held for ransom deep inside the jungle—with no diva left behind. It all feels so random to everyone except Genesis. She knows they were targeted for a reason. And that reason is her. Now, as the hours count down, only one thing's for certain: If the Miami hostages can't thwart their captors' plan, no one will make it out alive.
---
What other books would you recommend? Tell us in the comments below! 
Up Next: 10 Historical Fiction Books to Try If You Hate Historical Fiction