We'd like to think you've kept up with our series of book recs for the haters, but if you haven't you can find our lists here by genre: contemporary, historical fiction, mystery thrillers, and paranormal romances.
Today we're taking on sci-fi! We get it, science fiction can be a little complicated, maybe even a bit overwhelming at times. But there is just soooo much to love. Inventive new technology, space, aliens, artificial intelligence, aliens, did we already say aliens? Think Star Wars but in book form. The list we've compiled below should be able to sway even the most hesitant of science fiction haters to give the genre a try. Scroll down to see if any of these catch your eye!
10 Sci-Fi Books To Read If You Hate Sci-Fi
1. Illuminae
You know a book is special when it's picked up for a movie deal almost immediately. Even more fascinating here is the format of the book itself; a "dossier of hacked documents" including emails, military files, interviews, and more. All in all, The Illuminae Files is sci-fi at its best!
The year is 2575. This morning, Kady thought breaking up with Ezra was the hardest thing she'd have to do. This afternoon, her planet was invaded, and she's caught in the middle of a war over her planet. With enemy fire raining down on them, Kady and Ezra—who are barely even talking to each other—are forced to fight their way onto an evacuating fleet, with an enemy warship in hot pursuit. But their problems are just getting started. A deadly plague has broken out and is mutating, with terrifying results and the fleet's AI, which should be protecting them, may actually be their enemy.
2. They Both Die at the End
Next up is really the perfect book for easing you into the genre. Adam Silvera has played with speculative science fiction (and out hearts) before, and here he seamlessly blends sci-fi elements into a contemporary world in a way few have done before.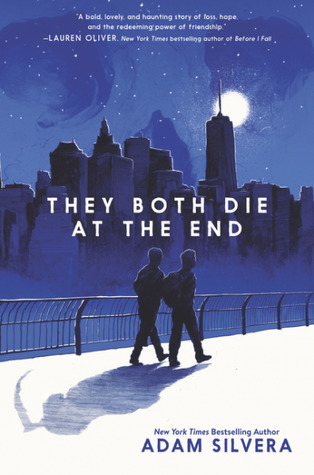 On September 5, a little after midnight, Death-Cast calls Mateo Torrez and Rufus Emeterio to give them some bad news: They're going to die today.
Mateo and Rufus are total strangers, but, for different reasons, they're both looking to make a new friend on their End Day. The good news: There's an app for that. It's called the Last Friend, and through it, Rufus and Mateo are about to meet up for one last great adventure and to live a lifetime in a single day.
3, Generation One
While it was a disappointment that the film I Am Number Four never got a sequel, the book series managed to be extremely prolific. The #1 New York Times bestselling Lorien Legacies pumped out 6 books, and here we have the first book in a spin-off series that's sure to be just as amazing.
It has been over a year since the invasion of Earth was thwarted in Pittacus Lore's United as One. But in order to win, our alien allies known as the Garde unleashed their Loric energy that spread throughout the globe. Now human teenagers have begun to develop incredible powers of their own, known as Legacies. To help these incredible and potentially dangerous individuals—and put the world at ease—the Garde have created an academy where they can train this new generation to control their powers and hopefully one day help mankind. But not everyone thinks that's the best use of their talents. And the teens may need to use their Legacies sooner than they ever imagined.
4. Replica
There are few authors we trust more to deliver an epic tale than Lauren Oliver. With multiple successful teen, middle grade, and adult books under her belt, she does something entirely new and exciting with Replica.
From a distance, the Haven Institute, tucked away on a private island off the coast of Florida, looks serene and even beautiful. But up close the locked doors, military guards, and biohazard suits tell a different story. When a surprise attack is launched on Haven, two of its young experimental subjects—Lyra, or 24, and the boy known only as 72—manage to escape. As they make their way through a new and menacing environment, they meet a stranger named Gemma, who has embarked on a perilous quest of her own. And as Lyra tries to understand Haven's purpose, she uncovers earth-shattering secrets that will change the lives of both girls.
5. The 5th Wave
Rick Yancey launched an epic trilogy with this first book in The 5th Wave series—or so we though. Turns out the author is working on three more books in the series continuing this post-apocalyptic saga. There couldn't be a better time for you to get on board.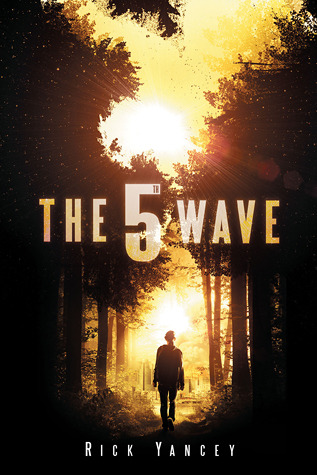 After the 1st wave, only darkness remains. After the 2nd, only the lucky escape. And after the 3rd, only the unlucky survive. After the 4th wave, only one rule applies: trust no one. Now, it's the dawn of the 5th wave, and on a lonely stretch of highway, Cassie runs from Them. The beings who only look human, who roam the countryside killing anyone they see. To stay alone is to stay alive, Cassie believes, until she meets Evan Walker. He may be Cassie's only hope for rescuing her brother-or even saving herself. But Cassie must choose: between trust and despair, between defiance and surrender, between life and death. To give up or to get up.
6. Endgame
Arguably one of the most action packed series in young adult literature, the Endgame trilogy is complete and ready to be marathoned. Prepare for high-octane sci-fi end-of-the-world madness. And don't get too attached to any of the characters. Only one can survive after all…
Twelve thousand years ago, they came. They descended from the sky amid smoke and fire, and created humanity and gave us rules to live by. When they had what they needed, they left, but not before they told us someday they would come back, and when they did, a game would be played. Endgame. For millennia, the 12 original lines of humanity existed in secret. Each had to have a Player prepared at all times. They have trained generation after generation. In weapons, languages, history, tactics, disguise assassination. And then Endgame begins, and with it, the end of the world.
7. A Thousand Pieces of You
Seasoned author Claudia Gray knows her way around sci-fi. She is one of the few authors trusted to write a young adult-ified Star Wars novel. And if the higher ups behind Star Wars trust her writing abilities, you should too.
Marguerite Caine's physicist parents are known for their groundbreaking achievements. Their most astonishing invention, called the Firebird, allows users to jump into multiple universes—and promises to revolutionize science forever. But then Marguerite's father is murdered, and the killer—her parent's handsome, enigmatic assistant Paul— escapes into another dimension before the law can touch him. Marguerite refuses to let the man who destroyed her family go free. So she races after Paul through different universes, always leaping into another version of herself. Before long she begins to question Paul's guilt. And soon she discovers the truth behind her father's death is far more sinister than she expected.
8. Cinder
With The Lunar Chronicles, Marissa Meyer took on the task of retelling some of the most famous fairytales. In this first book, she puts a futuristic sci-fi twist on, you guessed it, Cinderella. And it's everything we never knew we wanted.
Sixteen-year-old Cinder is considered a technological mistake by most of society and a burden by her stepmother. Being cyborg does have its benefits, though: Cinder's brain interference has given her an uncanny ability to fix things, making her the best mechanic in New Beijing. This reputation brings Prince Kai himself to her weekly market booth. But when Cinder's younger stepsister, and only human friend, is infected with the fatal plague that's been devastating Earth for a decade, Cinder's stepmother volunteers her body for plague research, an "honor" that no one has survived. But it doesn't take long for the scientists to discover something unusual about their new guinea pig. Something others would kill for.
9. The 100
If this series sound familiar to you, it's because it's already inspired four seasons of a TV series of the same name on The CW, with a fifth season currently in production. Whether you've seen the show or not, you should definitely consider giving the books a try.
Ever since a devastating nuclear war, humanity has lived on spaceships far above Earth's radioactive surface. Now, one hundred juvenile delinquents — considered expendable by society — are being sent on a dangerous mission: to recolonize the planet. It could be their second chance at life…or it could be a suicide mission.
Confronted with a savage land and haunted by secrets from their pasts, the hundred must fight to survive. They were never meant to be heroes, but they may be mankind's last hope.
10. Invictus
Ryan Graudin made it onto the historical fiction list with her stunning Wolf by Wolf duology, proving she could deftly handle writing the past. With Invictus she takes it up a notch, taking us on a wild journey through time definintely that's not to miss.
Farway Gaius McCarthy was born outside of time. The son of a time-traveling Recorder from 2354 AD and a gladiator living in Rome in 95 AD, Far's birth defies the laws of nature. Exploring history himself is all he's ever wanted, and after failing his final time-traveling exam, Far takes a position commanding a ship with a crew of his friends as part of a black market operation to steal valuables from the past. But during a heist on the sinking Titanic, Far meets a mysterious girl who always seems to be one step ahead of him. Armed with knowledge that will bring Far's very existence into question, she will lead Far and his team on a race through time to discover a frightening truth: History is not as steady as it seems.
---
What other sci-fi books would you recommend to someone who doesn't usually read sci-fi? Tell us in the comments below! 
Up next: