Gift cards are the greatest, they are like free money. Think of all the books you could be getting with all that free money! BUT WAIT. Don't spend that ca-ash just yet. Hoard those gift cards, book lovers, because there are a lot of great YA books coming out in the first half of 2015 you'll want to save your money for.
The best part about this list is these are all either standalone novels or debut series. No sequels, prequels or threequels here!
The following list of books has been Epic Reads tested and approved for your TBR pile.
(Click on the image below to view it at a larger size!)
Red Queen by Victoria Aveyard
If the cover alone isn't enough to make you pre-order then the premise will: Graceling meets The Selection in debut novelist Victoria Aveyard's sweeping tale of seventeen-year-old Mare, a common girl whose once-latent magical power draws her into the dangerous intrigue of the king's palace. Will her power save her or condemn her?
• On sale February 10th from Harper Teen
"Simon vs. the Homo Sapiens Agenda masterfully explores and challenges identity in a way that's wildly funny, universal, and grammatically correct. My only gripe is that I wish this book had been published when I was a teen in need of the guidance found in these pages. Simon Spier for President!" —Adam Silvera, author of More Happy Than Not
• On sale April 7th from Balzer + Bray
Set in a terrifyingly brutal Rome-like world, An Ember in the Ashes is an epic fantasy debut about an orphan fighting for her family and a soldier fighting for his freedom. It's a story that's literally burning to be told.
• On sale April 28th from Razorbill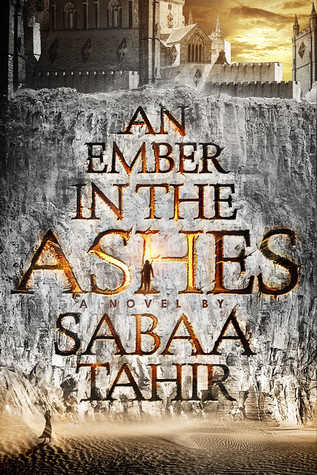 This is a sexy and very mature new series from the author of Throne of Glass that blends the Beauty and the Beast tale with faerie lore!
• On sale May 5th from Bloomsbury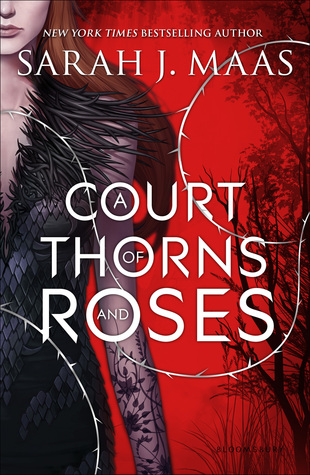 We are obsessed with all things Lauren Oliver. We got hooked on Before I Fall, then fell in love with the Delirium series and our eternal love was solidified with Panic. Now we can't wait for the world to read Vanishing Girls! In this edgy and compelling novel, Lauren Oliver creates a world of intrigue, loss, and suspicion as two sisters search to find themselves, and each other.
• On sale March 10th from Harper
I Was Here is Gayle Forman at her finest, a taut, emotional, and ultimately redemptive story about redefining the meaning of family and finding a way to move forward even in the face of unspeakable loss.
• On sale January 27th from Viking Juvenile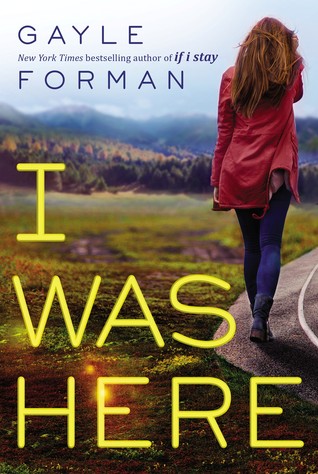 This is one of the most gut-wrenching books we've ever read. It is raw and emotional and delicately and exquisitely explores loss and grief. Since her brother, Tyler, committed suicide, Lex has been trying to keep her grief locked away, and to forget about what happened that night. But as she starts putting her life, her family, and her friendships back together, Lex is haunted by a secret she hasn't told anyone—a text Tyler sent, that could have changed everything.
• On sale February 10th from Harper Teen
We have been waiting for a new series to satisfy the hole the Daughter of Smoke and Bone series has left us and this is the series to do it.
• On sale April 28th from Delacorte Press
Part Eternal Sunshine of the Spotless Mind, part Aristotle and Dante Discover the Secrets of the Universe, Adam Silvera's extraordinary debut novel offers a unique confrontation of race, class and sexuality during one charged near-future summer in the Bronx.
• On sale June 16th from Soho Press
Holly Black is the mast[ress] of blending worlds of reality and magic, and in her latest, you will not be disappointed. Hazel lives in a town where humans and faeries coexist – but not always peacefully. Amid betrayal, deception, and a new love, it is up to her to stop the fae, especially since no one else knows how dangerous they are.
• On sale January 13th from Little, Brown Books for Young Readers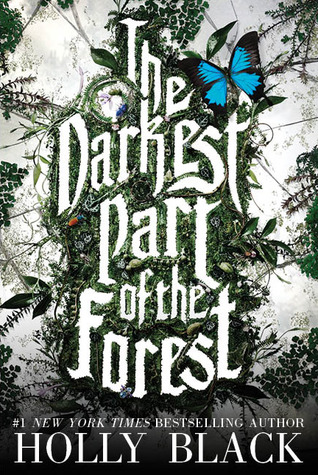 Is there any better way to uncover secrets than through multiple points of view? Violet, an aspiring dancer, and Amber, locked in a juvenile detention center, are connected by one person: Orianna, who is dead. Through their voices, we uncover each of their dark mysteries, ones that they wouldn't want the world to see.
• On sale March 24th from Algonquin Young Readers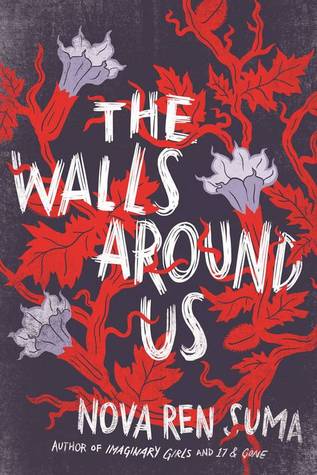 With this book, there's no time like the present to jump on the Sarah Dessen bandwagon. Exquisitely exploring themes of growing up, change, and family dynamics, this story grabs our hearts with Sydney, who is cast adrift after her brother causes an accident and she finds understanding with a family that is not her own.
• On sale May 5th from Viking Juvenile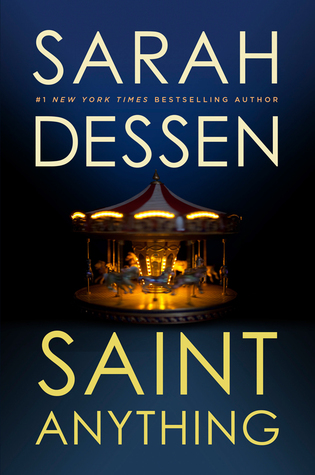 When you sit down to read this book, know that you will not be the same person when you get back up. Challenger Deep plunges into a mind inflicted with mental illness, and is inspired by the author's son. Propelled by the powerful metaphor of navigating a ship, this personal work will give you a window into a world you wouldn't know otherwise.
• On sale April 21 from HarperCollins
King Midas had it bad with his golden touch, but we think 16-year old Twylla has it worse: her touch kills. Consequently, she essentially functions as the courtly executioner for her kingdom, and when a plan to save the kingdom crosses with a doomed love, Twylla has to question what it means to sacrifice.
• On sale February 24 from Scholastic Press
"Bone Gap marks Laura Ruby as one of fiction's most original voices. She is capable of moving you to tears, terrifying you on deep and dreamlike levels, and making your heart shout with happiness. This book is magic realism at its most magical."
—E. Lockhart, author of We Were Liars
• On sale March 3rd from Balzer+ Bray
As if we needed a reason to read anything by Jodi Meadows after the Incarnate series, but this epic fantasy is going down in our ledgers with the impressive likes of Graceling by Kristin Cashore, Shadow and Bone by Leigh Bardugo, and Girl of Fire and Thorns by Rae Carson.
• On sale March 10th from Katherine Tegen
Magonia by Maria Dahvana Headley
We're all over this debut novel for too many reasons to count (besides the gloriousness of the cover), one of them being that it totally satisfies that itch we've been wanting for something that blends the best of realistic and fantasy: in other words, The Fault in Our Stars meets Stardust. Plus, someone (almost) more convincing than us loves it: Neil Gaiman.
• On sale April 28th from HarperCollins
Something about road trip novels just always makes sense: the journey in the car always includes a journey of the heart. For 16-year old Eva, departing on a trip to California from NYC with her best friend to chase down a boy brings about an irresistible, moving tale about the complexities and complicated shades of love.
• On sale May 26th from HarperTeen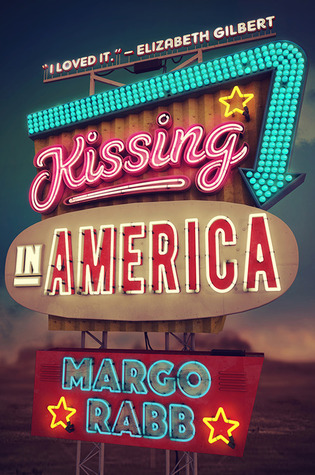 Hilarity and heartbreak are an incredible combination in this tale about Mim Malone, a girl questioning sanity, loyalty, and love in the wake of her collapsed family.
• On sale May 3rd from Viking Children's
We already knew that when it comes to books inspired by fairy tales, we're in the best hands with Rosamund Hodge. So, it was no surprise that this we did not put down this fantasy inspired by Little Red Riding Hood until we finished the last page. And then read it again.
• On sale May 5th from Balzer + Bray
 What books are you most excited for in 2015? Tell us in the comments below!