Gift cards are the greatest, they are like free money. Think of all the books you could be getting with all that free money! BUT WAIT. Don't spend that ca-ash just yet. Hoard those gift cards, book lovers, because there are a lot of great YA books coming out in 2017 you'll want to save your money for.
The best part about this list is these are all either standalone novels or debut series. No sequels, prequels or threequels here! (Because if we added those books this list would be, like, a billion books long.)
The following list of books has been Epic Reads tested and approved for your TBR pile.
(Click on the image below to view it at a larger size!)
20 YA Books Worth Saving Your Gift Cards For
The Hate U Give by Angie Thomas
Sixteen-year-old Starr Carter moves between two worlds: the poor neighborhood where she lives and the fancy suburban prep school she attends. The uneasy balance between these worlds is shattered when Starr witnesses the fatal shooting of her childhood best friend Khalil at the hands of a police officer. Khalil was unarmed. Soon afterward, his death is a national headline. Protesters are taking to the streets in Khalil's name. What everyone wants to know is: what really went down that night? And the only person alive who can answer that is Starr. Start reading the first three chapters right here!
Carve the Mark by Veronica Roth
On a planet where violence and vengeance rule, in a galaxy where some are favored by fate, everyone develops a currentgift, a unique power meant to shape the future. While most benefit from their currentgifts, Akos and Cyra do not—their gifts make them vulnerable to others' control. Can they reclaim their gifts, their fates, and their lives, and reset the balance of power in this world?
Strange the Dreamer by Laini Taylor
Strange the Dreamer is the story of:
the aftermath of a war between gods and men
a mysterious city stripped of its name
a mythic hero with blood on his hands
a young librarian with a singular dream
a girl every bit as perilous as she is imperiled
alchemy and blood candy, nightmares and godspawn, moths and monsters, friendship and treachery, love and carnage.
On sale March 28, 2017 from Little, Brown
The Wish Granter by C.J. Redwine
An epic, romantic, and action-packed fantasy inspired by the tale of Rumpelstiltskin, about a bastard princess who must take on an evil fae to save her brother's soul.
On sale February 14, 2017 from Balzer + Bray
The Upside of Unrequited by Becky Albertalli
Seventeen-year-old Molly Peskin-Suso knows all about unrequited love. No matter how many times her twin sister, Cassie, tells her to woman up, Molly can't stomach the idea of rejection. So she's careful. Fat girls always have to be careful. Then a cute new girl enters Cassie's orbit, and for the first time ever, Molly's cynical twin is a lovesick mess. Meanwhile, Molly's totally not dying of loneliness—except for the part where she is. Luckily, Cassie's new girlfriend comes with a cute hipster-boy sidekick. If Molly can win him over, she'll get her first kiss and she'll get her twin back. There's only one problem: Molly's coworker, Reid. He's a chubby Tolkien superfan with a season pass to the Ren Faire, and there's absolutely no way Molly could fall for him. Right?
Wintersong by S. Jae-Jones
All her life, nineteen-year-old Liesl has heard tales of the beautiful, mysterious Goblin King. He is the Lord of Mischief, the Ruler Underground, and the muse around which her music is composed. Yet, as Liesl helps shoulder the burden of running her family's inn, her dreams of composition and childish fancies about the Goblin King must be set aside in favor of more practical concerns.
But when her sister Käthe is taken by the goblins, Liesl journeys to their realm to rescue her sister and return her to the world above.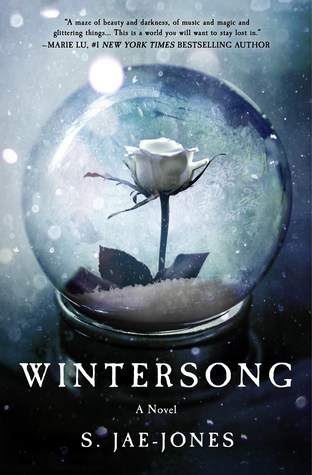 On sale February 7, 2017 from Thomas Dunne Books
The End of Our Story by Meg Haston
Every love story has a breaking point… From the author of Paperweight comes the star-crossed romance of two high school friends in a tale rife with deeply buried secrets and shocking revelations.
Dividing Eden by Joelle Charbonneau
Twins Carys and Andreus were never destined to rule Eden. With their older brother next in line to inherit the crown, the future of the kingdom was secure. But appearances—and rivals for the throne—can be deceiving. When Eden's king and crown prince are killed by assassins, Eden desperately needs a monarch, but the line of succession is no longer clear. With a ruling council scheming to gain power, Carys and Andreus are faced with only one option—to take part in a Trial of Succession that will determine which one of them is worthy of the crown.
Caraval by Stephanie Garber
Welcome, welcome to Caraval―Stephanie Garber's sweeping tale of two sisters who escape their ruthless father when they enter the dangerous intrigue of a legendary game.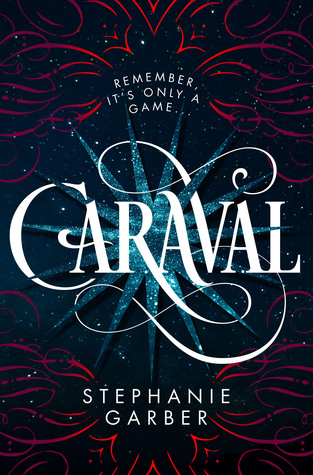 On sale January 31, 2017 from Flatiron Books
It's Not Like It's a Secret by Misa Sugiura
Sixteen-year-old Sana Kiyohara has too many secrets. Some are small, like how it bothers her when her friends don't invite her to parties. Some are big, like the fact that her father may be having an affair. And then there's the one that she can barely even admit to herself—the one about how she might have a crush on her best friend. When Sana and her family move to California, she begins to wonder if it's finally time for some honesty, especially after she meets Jamie Ramirez. Jamie is beautiful and smart and unlike anyone Sana's ever known. There are just a few problems: Sana's new friends don't trust Jamie's crowd; Jamie's friends clearly don't want her around anyway; and a sweet guy named Caleb seems to have more-than-friendly feelings for her. Meanwhile, her dad's affair is becoming too obvious to ignore. Sana always figured that the hardest thing would be to tell people that she wants to date a girl, but as she quickly learns, telling the truth is easy…what comes after it, though, is a whole lot more complicated.
Wicked Like a Wildfire by Lana Popovic
All the women in Iris and Malina's family are born with a gleam—a unique way of manipulating beauty through magic. Seventeen-year-old Iris sees flowers as fractals and turns her kaleidoscope visions into glasswork, her twin sister Malina interprets moods as music, and their cold, distant mother Jasmina bakes scenery into decadent treats at her confectionery in Old Town Cattaro, Montenegro. Jasmina forbids Iris and Malina to share their gleams with anyone, and above all, she forbids them to fall in love—being discovered could shatter the quiet lives they've built in their tucked-away, seaside town. But Iris and Malina are tired of abiding by their mother's rules and rebel in secret whenever they can. Yet when a mysterious, white-haired woman attacks their mother and leaves her hovering between life and death, the sisters unearth an ancient curse that haunts their line—a wicked bargain that masquerades as a blessing, and binds the twins' fates—and hearts—to a force larger than life. To save each other, they must untangle a thousand years of lies and reveal their own hurtful secrets. But even the deepest sacrifice might not be enough.
On sale August 15, 2017 from Katherine Tegen Books
The Gentleman's Guide to Vice and Virtue by Mackenzi Lee
Simon vs. the Homo Sapiens Agenda meets the 1700s in this hilarious and swashbuckling stand-alone teen historical fiction novel. A young bisexual British lord who embarks on an unforgettable Grand Tour of Europe with his best friend/secret crush stars. An 18th-century romantic adventure for the modern age written by This Monstrous Thing author Mackenzi Lee.
Hunted by Meagan Spooner
Beauty knows the Beast's forest in her bones—and in her blood. After all, her father is the only hunter who's ever come close to discovering its secrets. So when her father loses his fortune and moves Yeva and her sisters out of their comfortable home among the aristocracy and back to the outskirts of town, Yeva is secretly relieved. Out in the wilderness, there's no pressure to make idle chatter with vapid baronessas…or to submit to marrying a wealthy gentleman. But Yeva's father's misfortune may have cost him his mind, and when he goes missing in the woods, Yeva sets her sights on one prey: the creature he'd been obsessively tracking just before his disappearance. The Beast.
By Your Side by Kasie West
When Autumn Collins finds herself accidentally locked in the library for an entire weekend, she doesn't think things could get any worse. But that's before she realizes that Dax Miller is locked in with her. Autumn doesn't know much about Dax except that he's trouble. Still, she just keeps reminding herself that it is only a matter of time before Jeff, her almost-boyfriend, realizes he left her in the library and comes to rescue her. Only he doesn't come. No one does. Instead it becomes clear that Autumn is going to have to spend the next couple of days living off vending-machine food and making conversation with a boy who clearly wants nothing to do with her. Except there is more to Dax than meets the eye. As he and Autumn at first grudgingly, and then not so grudgingly, open up to each other, Autumn is struck by their surprising connection. But can their feelings for each other survive once the weekend is over and Autumn's old life, and old love interest, threaten to pull her from Dax's side?
The Inexplicable Logic of My Life by Benjamin Alire Sáenz
Sal used to know his place with his adoptive gay father, their loving Mexican-American family, and his best friend, Samantha. But it's senior year, and suddenly Sal is throwing punches, questioning everything, and realizing he no longer knows himself. If Sal's not who he thought he was, who is he?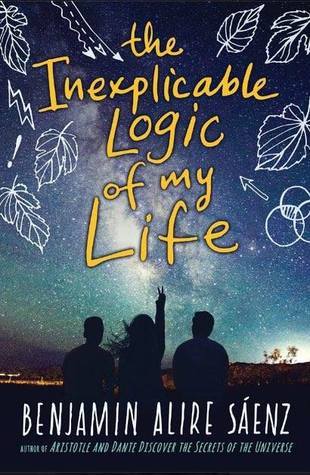 On sale March 7, 2017 from Clarion Books
Allegedly by Tiffany D. Jackson
Mary B. Addison killed a baby. Allegedly. She didn't say much in that first interview with detectives, and the media filled in the only blanks that mattered: a white baby had died while under the care of a churchgoing black woman and her nine-year-old daughter. The public convicted Mary and the jury made it official. But did she do it? There wasn't a point to setting the record straight before, but now she's got Ted—and their unborn child—to think about. When the state threatens to take her baby, Mary's fate now lies in the hands of the one person she distrusts the most: her Momma. No one knows the real Momma. But does anyone know the real Mary?
Flame in the Mist by Reneé Ahdieh
The daughter of a prominent samurai, Mariko has long known her place—she may be an accomplished alchemist, whose cunning rivals that of her brother Kenshin, but because she is not a boy, her future has always been out of her hands. At just seventeen years old, Mariko is promised to Minamoto Raiden, the son of the emperor's favorite consort—a political marriage that will elevate her family's standing. But en route to the imperial city of Inako, Mariko narrowly escapes a bloody ambush by a dangerous gang of bandits known as the Black Clan, who she learns has been hired to kill her before she reaches the palace. Dressed as a peasant boy, Mariko sets out to infiltrate the ranks of the Black Clan, determined to track down the person responsible for the target on her back. But she's quickly captured and taken to the Black Clan's secret hideout, where she meets their leader, the rebel ronin Takeda Ranmaru, and his second-in-command, his best friend Okami. Still believing her to be a boy, Ranmaru and Okami eventually warm to Mariko, impressed by her intellect and ingenuity. As Mariko gets closer to the Black Clan, she uncovers a dark history of secrets, of betrayal and murder, which will force her to question everything she's ever known.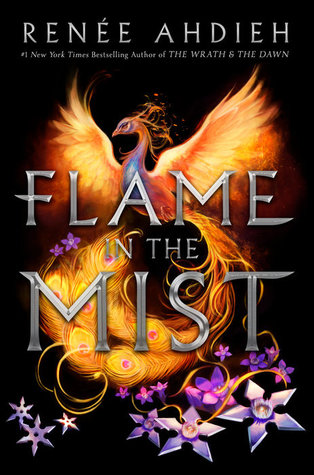 On sale May 16 from Putnam
Eliza and Her Monsters by Francesca Zappia
In the real world, Eliza Mirk is shy, weird, and friendless. Online, Eliza is LadyConstellation, anonymous creator of the wildly popular webcomic Monstrous Sea. Eliza can't imagine enjoying the real world as much as she loves her digital community, and has no desire to try. Then Wallace Warland, Monstrous Sea's biggest fanfiction writer, transfers to her school. Wallace thinks Eliza is just another fan, and Eliza begins to wonder if a life offline might be worthwhile. But when Eliza's secret is accidentally shared with the world, everything she's built—her story, her relationship with Wallace, and even her sanity—begins to fall apart.
When Dimple Met Rishi by Sandhya Menon
A laugh-out-loud, heartfelt YA romantic comedy, told in alternating perspectives, about two Indian-American teens whose parents have arranged for them to be married.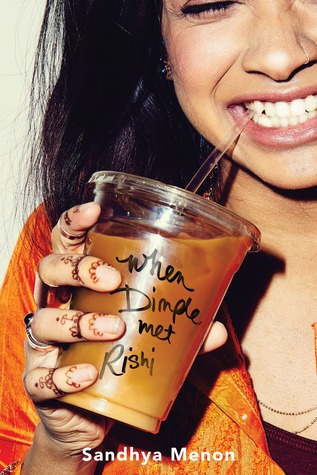 On sale May 30, 2017 from Simon Pulse
History is All You Left Me by Adam Silvera
When Griffin's first love and ex-boyfriend, Theo, dies in a drowning accident, his universe implodes. Even though Theo had moved to California for college and started seeing Jackson, Griffin never doubted Theo would come back to him when the time was right. But now, the future he's been imagining for himself has gone far off course. To make things worse, the only person who truly understands his heartache is Jackson. But no matter how much they open up to each other, Griffin's downward spiral continues. He's losing himself in his obsessive compulsions and destructive choices, and the secrets he's been keeping are tearing him apart.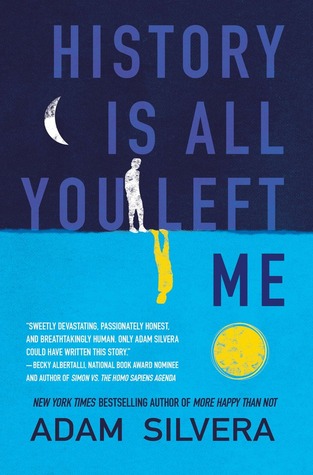 On sale January 17, 2017 from Soho Teen
What books are you most excited for in 2017? Tell us in the comments below!
Save
Save
Save
Save
Save
Save
Save
Save
Save
Save
Save
Save
Save
Save
Save
Save
Save
Save
Save
Save
Save
Save
Save
Save
Save
Save
Save
Save
Save
Save