And the winners are. . .
After tallying up over 20,000 entry forms, we are finally ready to announce the winner's of the 2016 Book Shimmy Awards!
The *Book Shimmy* Awards is an annual award show dedicated to honoring young adult novels. The awards are 100% community nominated and voted on and 100% awesome.
And now on to the winners! See the list of 2015 winners right here! This year's winner's were originally announced via Facebook Live right here!
Best of Shelf
The award given to the overall best book of the year.
Winner: CROOKED KINGDOM by Leigh Bardugo
Other nominees: A Court of Mist and Fury by Sarah J. Maas, The Crown by Kiera Cass, Glass Sword by Victoria Aveyard
About Crooked Kingdom: Kaz Brekker and his crew have just pulled off a heist so daring even they didn't think they'd survive. But instead of divvying up a fat reward, they're right back to fighting for their lives. Double-crossed and left crippled by the kidnapping of a valuable team member, the crew is low on resources, allies, and hope. As powerful forces from around the world descend on Ketterdam to root out the secrets of the dangerous drug known as jurda parem, old rivals and new enemies emerge to challenge Kaz's cunning and test the team's fragile loyalties. A war will be waged on the city's dark and twisting streets―a battle for revenge and redemption that will decide the fate of magic in the Grisha world.
Cover Lust Award
Award given to the YA book with the most gorgeous cover design.
Winner: THE SUN IS ALSO A STAR by Nicola Yoon
Other nominees: Passenger by Alex Bracken, A Million Worlds with You by Claudia Gray, The Thousandth Floor by Katharine McGee
About The Sun is Also a Star: Natasha: I'm a girl who believes in science and facts. Not fate. Not destiny. Or dreams that will never come true. I'm definitely not the kind of girl who meets a cute boy on a crowded New York City street and falls in love with him. Not when my family is twelve hours away from being deported to Jamaica. Falling in love with him won't be my story.
Daniel: I've always been the good son, the good student, living up to my parents' high expectations. Never the poet. Or the dreamer. But when I see her, I forget about all that. Something about Natasha makes me think that fate has something much more extraordinary in store—for both of us.

All By My Shelf Award
Award for best standalone YA novel of 2016.
Winner: WHEN THE MOON WAS OURS by Anna Marie-McLemore
Other nominees: My Lady Jane by Cynthia Hand, Brodi Ashton, Jodi Meadows, The Sun is Also a Star by Nicola Yoon, The Siren by Kiera Cass
About When the Moon Was Ours: To everyone who knows them, best friends Miel and Sam are as strange as they are inseparable. Roses grow out of Miel's wrist, and rumors say that she spilled out of a water tower when she was five. Sam is known for the moons he paints and hangs in the trees, and for how little anyone knows about his life before he and his mother moved to town. But as odd as everyone considers Miel and Sam, even they stay away from the Bonner girls, four beautiful sisters rumored to be witches. Now they want the roses that grow from Miel's skin, convinced that their scent can make anyone fall in love. And they're willing to use every secret Miel has fought to protect to make sure she gives them up.
We Need Diverse Books Award
Award given to the best YA book of 2016 that explores the diverse experiences, including (but not limited to) LGBTQIA, people of color, gender diversity, people with disabilities, and ethnic, cultural, and religious minorities.
Winner: OF FIRE AND STARS by Audrey Coulthurst
Other Nominees: If I Was Your Girl by Meredith Russo, The Rose & the Dagger by Renée Ahdieh, The Girl from Everywhere by Heidi Heilig
About Of Fire and Stars: Princess Dennaleia of Havemont has kept her magic a secret her whole life—with magic outlawed in many of the kingdoms in her world, she's had to hide in order to protect herself. But from the moment she enters the kingdom of her betrothed, her magic begins to grow out of her control.  Now, Denna has to learn the ins and outs of the land of her betrothed—namely how to ride the famed Mynarian horses—to fit in, and survive, without revealing her magic. And she must do so from her fiancé's sister, the prickly but brilliant Princess Mare.  At first, Mare can't stand the overly polite Denna—she's sick of having to appease her family by conforming to the traditional roles of a princess. But when she's forced to babysit her brother's new fiancée, she's surprised to find Denna is more than just polite—she's smart, strong, even a potential friend. Denna is startled by her feelings for Mare—there's something about this sharp girl that she can't stop thinking about. But when the King's brother is mysteriously assassinated, and magic is suspected to be involved, Denna and Mare must team up to investigate the truth, and find the culprit before Denna becomes the prime suspect. But will acting on their own feelings destroy them first?
Other Worlds Award
Award for the best fantasy / sci-fi YA novel published in 2016.
Winner: THE GIRL FROM EVERYWHERE by Heidi Heilig
Other nominees: Gemina by Amie Kaufman and Jay Kristoff, This Savage Song by Victoria Schwab, Three Dark Crowns by Kendare Blake
About The Girl from Everywhere: As the daughter of a time traveler, Nix has spent sixteen years sweeping across the globe and through the centuries aboard her father's ship. Modern-day New York City, nineteenth-century Hawaii, other lands seen only in myth and legend—Nix has been to them all. But when her father gambles with her very existence, it all may be about to end. Rae Carson meets Outlander in this epic debut fantasy. If there is a map, Nix's father can sail his ship, The Temptation, to any place and any time. But now that he's uncovered the one map he's always sought—1868 Honolulu, the year before Nix's mother died in childbirth—Nix's life, her entire existence, is at stake. No one knows what will happen if her father changes the past. It could erase Nix's future, her dreams, her adventures . . . her connection with the charming Persian thief, Kash, who's been part of their crew for two years.
Hot Under the Cover Award
Award for the best romance YA novel. (This also known as the Theo James Award for sexiest novel.)
Winner: EVEN IF THE SKY FALLS by Mia Garcia
Other nominees: P.S. I Like You by Kasie West, What Light by Jay Asher, Of Fire and Stars by Audrey Coulthurst
About Even if the Sky Falls: Volunteering in New Orleans was supposed to be a change, an escape from the total mess Julie left at home and from her brother's losing battle with PTSD. But building houses surrounded by her super-clingy team leader and her way-too-chipper companions has Julie feeling more trapped than ever. And she's had enough. In a moment of daring, Julie runs away, straight into the glitter, costumes, and chaos of the Mid-Summer Mardi Gras parade—and instantly connects with Miles, an utterly irresistible musician with a captivating smile and a complicated story of his own. And for once, Julie isn't looking back. Together Julie and Miles decide to forget their problems and live this one night in the here and now. Wandering the night, they dance on roofs, indulge in beignets, share secrets and ghost stories under the stars, and fall in love. But when a Category Two hurricane changes course and heads straight for NOLA, their adventure takes an unexpected turn. And, suddenly, pretending everything is fine is no longer an option.
Mental Health Matters Award
Award for the best book that shines a light on mental health.
Winner: WHEN WE COLLIDED by Emery Lord
Other nominees: Girl in Pieces by Kathleen Glasgow, Highly Illogical Behavior by John Corey Whaley, Holding Up the Universe by Jennifer Niven
About When We Collided: Jonah never thought a girl like Vivi would come along. Vivi didn't know Jonah would light up her world. Neither of them expected a summer like this…a summer that would rewrite their futures. In an unflinching story about new love, old wounds, and forces beyond our control, two teens find that when you collide with the right person at just the right time, it will change you forever.
The Here and Now Award
Award for the best contemporary YA novel.
Winner: THIS IS WHERE IT ENDS by Marieke Nijkamp
Other nominees: A Study in Charlotte by Brittany Cavallaro, The Sun is Also a Star by Nicola Yoon, Exit, Pursued by a Bear by E.K. Johnston
About This is Where it Ends: Told from four different perspectives over the span of fifty-four harrowing minutes, terror reigns as one student's calculated revenge turns into the ultimate game of survival.
World Series Champ
Award for your favorite new, on-going or series that ended in 2016!
Winner: THE ROSE & THE DAGGER by Renée Ahdieh
Other nominees: The Winner's Kiss by Marie Rutkoski, Frost Like Night by Sara Raasch, Stars Above by Marissa Meyer
About The Rose & the Dagger: The saga that began with The Wrath and the Dawn takes its final turn as Shahrzad risks everything to find her way back to her one true love again.
The Retelling Award
Award for the best YA retelling published in 2016.
Winner: HEARTLESS by Marissa Meyer
Other nominees: The Star-Touched Queen by Roshani Chokshi, The Forbidden Wish by Jeddica Khoury, The Shadow Queen by C.J. Redwine
About Heartless: Catherine may be one of the most desired girls in Wonderland and a favorite of the unmarried King, but her interests lie elsewhere. A talented baker, she wants to open a shop and create delectable pastries. But for her mother, such a goal is unthinkable for a woman who could be a queen. At a royal ball where Cath is expected to receive the King's marriage proposal, she meets handsome and mysterious Jest. For the first time, she feels the pull of true attraction. At the risk of offending the King and infuriating her parents, she and Jest enter into a secret courtship. Cath is determined to choose her own destiny. But in a land thriving with magic, madness, and monsters, fate has other plans.
Blast from the Past Award
Award given to the best historical fiction book published in 2016.
Winner: OUTRUN THE MOON by Stacey Lee
Other nominees: And I Darken by Kiersten White, Salt to the Sea by Ruta Sepetys, My Lady Jane by The Lady Janies
About Outrun the Moon: San Francisco, 1906: Fifteen-year-old Mercy Wong is determined to break from the poverty in Chinatown, and an education at St. Clare's School for Girls is her best hope. Although St. Clare's is off-limits to all but the wealthiest white girls, Mercy gains admittance through a mix of cunning and a little bribery, only to discover that getting in was the easiest part. Not to be undone by a bunch of spoiled heiresses, Mercy stands strong—until disaster strikes. On April 18, a historic earthquake rocks San Francisco, destroying Mercy's home and school. With martial law in effect, she is forced to wait with her classmates for their families in a temporary park encampment. Though fires might rage, and the city may be in shambles, Mercy can't sit by while they wait for the army to bring help—she still has the "bossy" cheeks that mark her as someone who gets things done. But what can one teenage girl do to heal so many suffering in her broken city?
The Most Anticipated Award
Award for the book you are most excited to read that publishes in 2017.
Winner: WINTERSONG by S. Jae-Jones
Other nominees: Always and Forever, Lara Jean by Jenny Han, History is All You Left Me by Adam Silvera, Carve the Mark by Veronica Roth
About Wintersong: All her life, nineteen-year-old Liesl has heard tales of the beautiful, mysterious Goblin King. He is the Lord of Mischief, the Ruler Underground, and the muse around which her music is composed. Yet, as Liesl helps shoulder the burden of running her family's inn, her dreams of composition and childish fancies about the Goblin King must be set aside in favor of more practical concerns. But when her sister Käthe is taken by the goblins, Liesl journeys to their realm to rescue her sister and return her to the world above. The Goblin King agrees to let Käthe go—for a price. The life of a maiden must be given to the land, in accordance with the old laws. A life for a life, he says. Without sacrifice, nothing good can grow. Without death, there can be no rebirth. In exchange for her sister's freedom, Liesl offers her hand in marriage to the Goblin King. He accepts. Down in the Underground, Liesl discovers that the Goblin King still inspires her—musically, physically, emotionally. Yet even as her talent blossoms, Liesl's life is slowly fading away, the price she paid for becoming the Goblin King's bride. As the two of them grow closer, they must learn just what it is they are each willing to sacrifice: her life, her music, or the end of the world.
The Pagemaster
Award given to favorite YA author of the year.
Winner: HEIDI HEILIG (author of The Girl from Everywhere)
Other nominees: Kiera Cass, Leigh Bardugo, Sarah J. Maas
Book Nerd of the Year
Award given to your favorite contributer to the YA community. Nominate your favorite YA book blogger, vlogger, podcaster, Instagramer, Tumblr-er, ect.
Winner: GAYYA.ORG
Other nominees: Alexandra @TwirlingPages on Instagram, Jesse @jessethereader on YouTube, Eric @EricSmithRocks on Twitter
---
That's it for this year's *Book Shimmy* Awards! Until next year….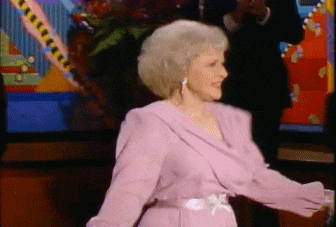 Save
Save
Save