The National Book Awards are just around the corner. The winners will be announced on November 15th and we can't wait to see which book receives the Young People's Literature award this year!
What are the National Book Awards? It is an American literary prize administered by the National Book Foundation, a nonprofit organization, and their mission is to celebrate the best of American literature, to expand its audience, and to enhance the cultural value of great writing in America. Here are some fun facts about the awards:
No one, not even the Foundation staff, learns who the Winners are until the day of the National Book Awards Ceremony and Benefit Dinner, which takes place in mid-November in New York City. That afternoon, over lunch, each panel collectively decides who the Winner in their category will be. No one is told the winner until the chair of the judges' panel takes the stage at the Awards ceremony to announce the winner and present the National Book Award.
In 2017, publishers submitted 1,529 books for consideration, including 337 books for Young People's Literature.
There are five judges in each category. Books begin arriving to the judges in March, and they have six months to read all of the submitted books in their category and choose a longlist of 10 titles that will be considered for the National Book Award.
The 2017 longlist in Young People's Literature features nine women and one man
The National Book Award statue is a solid bronze statue. They're cast and made in the same foundry that makes the Oscars (SERIOUSLY. More info here).
We support the National Book Foundation and the National Book Award's mission and think it's important that we acknowledge the amazing books that come out every year! So without further ado, here are the 2017 longlist nominees for Young People's Literature…
The 10 YA Books Longlisted for the 2017 National Book Awards
What Girls Are Made Of by Elana K. Arnold
This is not a story of sugar and spice and everything nice. When Nina Faye was fourteen, her mother told her there was no such thing as unconditional love. Nina believed her. Now Nina is sixteen. And she'll do anything for the boy she loves, just to prove she's worthy of him. But when he breaks up with her, Nina is lost. What if she is not a girlfriend? What is she made of? Broken-hearted, Nina tries to figure out what the conditions of love are.
Far from the Tree by Robin Benway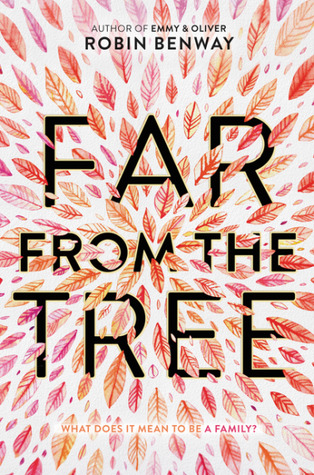 This sibling-focused tale starts with Grace, an only child who was adopted at birth and decides to search for her own family. Spoiler: She's actually a middle child. She discovers that she has a younger sister Maya, who's a snarky brunette in a house full of redheads, and an older brother Joaquin, who's a stoic boy that'd spent seventeen years in the foster care system. Together, they go in search of their biological mother and find out what it means to be a family.
All the Wind in the World by Samantha Mabry
Sarah Jacqueline Crow and James Holt work in the vast maguey fields that span the bone-dry Southwest, a thirsty, infinite land that is both seductive and fearsome. In this rough, transient landscape, Sarah Jac and James have fallen in love. They're tough and brave, and they have big dreams. Soon they will save up enough money to go east. But until then, they keep their heads down, their muscles tensed, and above all, their love secret.
You Bring the Distant Near by Mitali Perkins
Five girls. Three generations. One great American love story. Ranee, worried that her children are losing their Indian culture; Sonia, wrapped up in a forbidden biracial love affair; Tara, seeking the limelight to hide her true self; Shanti, desperately trying to make peace in the family; Anna, fighting to preserve Bengal tigers and her Bengali identity–award-winning author Mitali Perkins weaves together a sweeping story of five women at once intimately relatable and yet entirely new.
Long Way Down by Jason Reynolds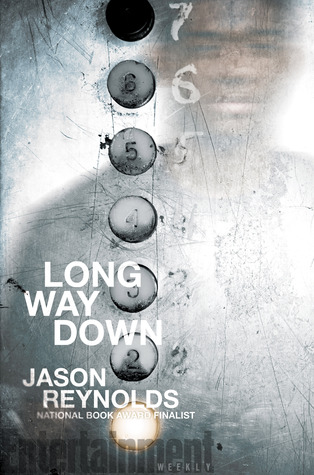 A cannon. A strap. A piece. A biscuit. A burner. A heater. A chopper. A gat. A hammer A tool for RULE. Or, you can call it a gun. That's what fifteen-year-old Will has shoved in the back waistband of his jeans. See, his brother Shawn was just murdered. And Will knows the rules. No crying. No snitching. Revenge. That's where Will's now heading, with that gun shoved in the back waistband of his jeans, the gun that was his brother's gun. He gets on the elevator, seventh floor, stoked. He knows who he's after. Or does he?
I Am Not Your Perfect Mexican Daughter by Erika L. Sánchez
Perfect Mexican daughters do not go away to college. And they do not move out of their parents' house after high school graduation. Perfect Mexican daughters never abandon their family.But Julia is not your perfect Mexican daughter. That was Olga's role. Then a tragic accident on the busiest street in Chicago leaves Olga dead and Julia left behind to reassemble the shattered pieces of her family.
Orphan Island by Laurel Snyder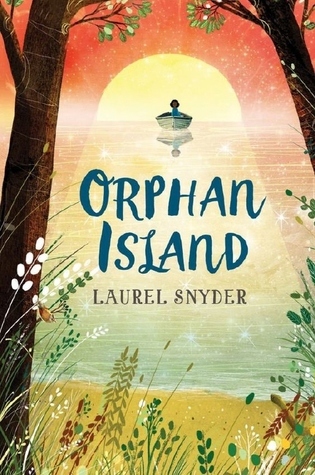 On the island, everything is perfect. The sun rises in a sky filled with dancing shapes; the wind, water, and trees shelter and protect those who live there; when the nine children go to sleep in their cabins, it is with full stomachs and joy in their hearts. And only one thing ever changes: on that day, each year, when a boat appears from the mist upon the ocean carrying one young child to join them—and taking the eldest one away, never to be seen again.
The Hate U Give by Angie Thomas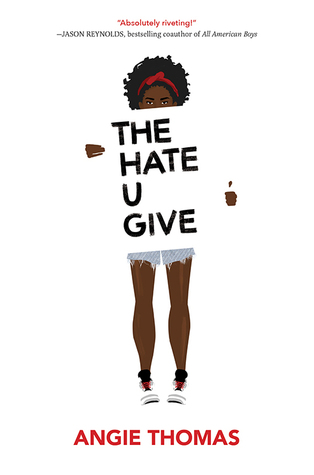 Sixteen-year-old Starr Carter moves between two worlds: the poor neighborhood where she lives and the fancy suburban prep school she attends. The uneasy balance between these worlds is shattered when Starr witnesses the fatal shooting of her childhood best friend Khalil at the hands of a police officer. Khalil was unarmed. Soon afterward, his death is a national headline.
Clayton Byrd Goes Underground by Rita Williams-Garcia
Clayton feels most alive when he's with his grandfather, Cool Papa Byrd, and the band of Bluesmen—he can't wait to join them, just as soon as he has a blues song of his own. But then the unthinkable happens. Cool Papa Byrd dies, and Clayton's mother forbids Clayton from playing the blues. And Clayton knows that's no way to live. Armed with his grandfather's brown porkpie hat and his harmonica, he runs away from home in search of the Bluesmen, hoping he can join them on the road.
American Street by Ibi Zoboi
On the corner of American Street and Joy Road, Fabiola Toussaint thought she would finally find une belle vie—a good life. But after they leave Port-au-Prince, Haiti, Fabiola's mother is detained by U.S. immigration, leaving Fabiola to navigate her loud American cousins, Chantal, Donna, and Princess; the grittiness of Detroit's west side; a new school; and a surprising romance, all on her own.
This entire list for YA is pretty amazing and we don't know how the judges are going to narrow it down to five! The next round of finalists will be announced on October 4th and we will be holding our breath to see which books are on the shortlist and then which title out of the five will be awarded the 2017 Young People's Literature National Book Award. Winners will be announced on November 15th.