YESSSSS, we made it to August! It was touch and go there for a second but we made it through. Now it's time to prepare yourselves for a month filled with friendship, inspiration, and maybe even some dreams come true. While the stars don't promise a fairy-tale ending, they do seem to hint at oodles and oodles of positivity, peace, and celebration. If, that is, you're brave enough to trust your gut and follow the unexpected path of adventure that may very well land on your doorstep unannounced.
To guide you through yet another month of change and release, scroll down to your horoscope and see what the stars suggest! And as always, we've paired a book with your sign to help keep you centered in the hurricane of life.
Epic Reads Horoscopes: August 2018

Virgo
August 23 – September 22
Keywords: release, bliss, patience
You climbed the mountain that was July, Virgo. We bet you're tired. And that's okay because you're on the cusp of something surprising. This month, the stars urge you to release the old and welcome in the new. But don't let bad habits get in the way of something great. In August, focus and patience make perfect. So don't plan a goodbye party AND launch a new Instagram handle AND start a new manuscript AND read that book you've been dying to read all at the same time. Instead, find your bliss in each one. Savor them like a perfectly-made oat milk iced chai. If you can manage to ease up on the controls, this month will flow beautifully and ☮peacefully☮ into the next. Just in time for your birthday, perhaps?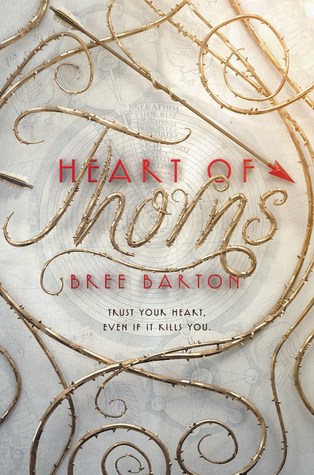 Book pick: Heart of Thorns by Bree Barton
Reason: A book you can really savor, just like that iced chai. Mia Rose has pledged her life to hunting Gwyrach, or women who can manipulate flesh and bones. But when she's asked to trade her huntress lifestyle for a royal marriage, she decides to plot her own path forward. One full of secrets, magic, and adventure.
---

Libra
September 23 – October 22
Keywords: community, opportunity, recovery
You sought shelter from a month of stormy change in July. You were firmly rooted in the present, or at least trying to escape it. In August, you'll be looking back to the past. It's a month of second chances — for yourself, for others in your life, for dreams left unrealized. You're bound to be *quite* popular this month, so embrace the natural community forming around you. Nay, run with it! Take another stab at starting up that disbanded 📚book club📚, apply for that fall internship you didn't get last year, reach out to that childhood friend you fell out of touch with but who just so happens to be going to the same college as you this fall. It's only too late if you let it be!
Book pick: Heretics Anonymous by Katie Henry
Reason: Talk about building a community! Michael is an atheist, and the new kid, at a strict Catholic school who turns a secret support group, Heretics Anonymous, into a rebel group intent on exposing the school's hypocrisies one stunt at a time. Until he takes one mission too far…
---

Scorpio
October 23 – November 21
Keywords: ambition, fruition, ignition
When things seemed to be spinning out of control in July, you kept it together despite it all. Or at least you tried. And that effort? It counts for something. And it's about to pay off. August kicks off your time of ambition-made-reality. Your goals and dreams and ideas are no longer merely full of potential. They're coming to fruition. If, that is, you can keep your head in the game. Be FAST, be FOCUSED, be SMART. But don't you force it! Being smart often means knowing when to let things come to you, instead of you pushing your way forward. So maybe you'll take a step backward, but a step into something marvelous. Into…your 🔮destiny.🔮
Book pick: Mirage by Somaiya Daud
Reason:  A girl with big dreams who just so happens to have an adventure come to her? This could not BE more your August. Amari is kidnapped by a brutal regime only to discover she is nearly identical to a cruel princess…and forced to act as her body double. If she wants to see her family again, she'll have to play royalty to perfection, because one wrong move could mean her death.
---

Sagittarius
November 22 – December 21
Keywords: go, do, repeat
We hope you rediscovered your dreams and your passions last month, Sagittarius! Because you're not going to have ANY time for introspection or plumbing the depths of your inner wisdom in August. This will be a month of going and doing and then going somewhere else. A lot will be changing all at once, but you might still feel like you're running in place on the treadmill of life. But each step you take, even if it doesn't get you anywhere per se, is putting you that much closer to finding your purpose. So while you're busy going from here to there and back again, on the inside, maybe without you knowing, something truly 🎩magical🎩 will be happening: you'll be waking up and into something new.
Book pick: #Murdertrending by Gretchen McNeil
Reason: A book as fast-paced and twisty as your August is bound to feel. Set in the near future where honest citizens can watch criminal executions live on The Postman app, eighteen-year-old Dee Guerrera wakes up to find herself about to be the next victim of the app. Can she prove she's innocent before time runs out?
---

Capricorn
December 22 – January 19
Keywords: patience, peace, vulnerability
You were the bigger person in July, Capricorn, and we couldn't be more proud of you! But we suspect that you're feeling mentally and emotionally drained. The stars suggest that you reign things in. Stop being the go-getter we know you to be and take a dip in the patience pool. Let the universe do something for you for a change. Yes, this will make you feel weird. Vulnerable. But it will open up new paths for you. Bring new opportunities that you've earned with all that hard work and your *endless* amounts of determination. So while you're gliding down the lazy river Patience, search for the things that bring you joy. And infuse that joy into everything you do until your life is one big bundle of ✨peaceful perfection.✨
Book pick: To Be Honest by Maggie Ann Martin
Reason: Savannah has enough to handle, what with avoiding her diet-helicoptering mother, missing her sister off at college, and worrying about her own collegiate future. But when she meets George, a cute new kid with his own insecurities, they learn to embrace their vulnerabilities (just like you!) and live in the moment.
---
Aquarius
January 20 – February 18
Keywords: exploration, relationships, positivity
You had *quite* a think, and several naps, in July. But now it's August, Aquarius, and time to focus on your relationships. Reconnect with an old friend for national ice cream sandwich day, give that certain someone you'd been second-guessing a chance at the state fair, and nurture your relationship with your own self through some dedication to 🕉meditation🕉. Trust your gut, release the reins and just go with the flow. We think you'll be surprised at where the stars take you. Even, they suggest, on a spiritual (or transatlantic) journey.
Book pick: The Last Best Story by Maggie Lehrman
Reason: A lesson in embracing your relationships in whatever stage they're at (even the end), The Last Best Story is about a toga-wearing prom crasher, an emergency lockdown, a secret stalker, and a wild after-party to bring high school sweethearts Grant and Rose together for one last story.

---
Pisces
February 19 – March 20
Keywords: compassion, joy, introspection
July was a month of color and change, thrilling and exhausting all at the same time. The stars say you deserve a break in August, Pisces! Simplify your life and get back to the basics of you. It's okay to prioritize your own needs and wants, you know. It's necessary, in fact, to continue being the joyful, compassionate person we know you to be. So what is most important to you? If you were able to answer that right away, then go out and do it. 👏Volunteer, 👏write, 👏read, 👏run, 👏cook, 👏create, 👏love. If you weren't so sure what being you really means, take this month to think about that. And if you're going to be getting all introspective, you may as well do it on a beach under a watermelon umbrella. You never know what you might learn, or who you might meet…
Book pick: Let Me List the Ways by Sarah White
Reason: A breezy read for your month of relaxation. Mackenzie and Nolan have been best friends forever. They've shared everything, from adventures to her journey with diabetes. Well, everything except the fact that she's in love with him. If she confesses her love, will she lose his friendship forever?

---

Aries
March 21 – April 19
Keywords: peace, love, release
You crossed the finish line from a fast-paced July into an auspicious August. Perhaps there was somebody there, awaiting your arrival with open arms? This month, be prepared to 🤗embrace🤗 the people around you, because you're going to be *quite* popular, Aries. From friends you may have had a falling out with to family you haven't seen in months, a new special someone and your favorite furry friend, welcome joy in your relationships. With so much love in your life, you'll be feeling energized to start new projects —  pitchwars, college, your next volume of poems, a new layout for your bedroom — wherever the inspiration takes you, you're sure to feel at peace with your decisions and life by the end of the month.
Book pick: The Other Side of Lost by Jessi Kirby
Reason: Get past the fake filters and carefully crafted posts of social media and embrace the reality that is you with this book about a girl trying to find herself on the John Muir Trail.
---

Taurus
April 20 – May 20
Keywords: harmony, celebration, return
You made it through July one day at a time, Taurus. But now it's time to step back and look at the bigger picture. 2018 is more than halfway over! Celebrate how much you've accomplished and grown with the people that matter most to you. This is also the perfect time to pick up a few things you left behind. Open that book you started in April but never finished, revisit that ☕️cafe☕️ you discovered in the depths of winter one last time before you leave for college, or volunteer at the summer camp you went to as a kid. Embrace harmony, fresh air, and a childlike sense of wonder as you learn to bust that stubborn streak and surrender to the cathartic feeling of just letting go.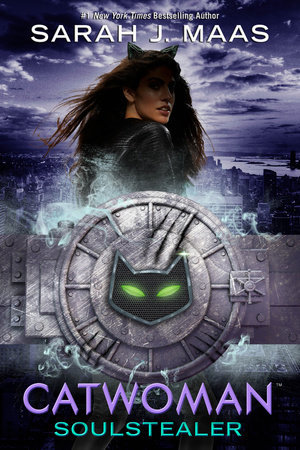 Book pick: Catwoman: Soulstealer by Sarah J. Maas
Reason: For your month of revisiting things you've left behind, follow Selina Kyle as she returns to Gotham City in Sara J. Maas's Catwoman: Soulstealer.
---

Gemini
May 21 – June 20
Keywords: release, balance, joy
You set up some healthy boundaries in July, Gemini, and you're happier and more relaxed as a result. Your task for August will be making sure you didn't build those walls up so high that the people who care about you, and are good for you, can't get in. Or that you can't get out. This month, the stars encourage you to let loose. Forget the jerk who dumped you via text, shred that paper you got a C- on at the end of the year, and forgive your sister for ruining your *favorite* pair of shoes. That 🛄baggage🛄 can get heavy, and that weight can hold you back from embracing all the joy and love surrounding you in August. Don't let the past stop you from pursuing something TRULY wondrous!
Book pick: Nine by Zach Hines
Reason: Unlike the rest of us, Julian's past isn't holding him back. His future is. In his world, humans have nine lives, and each death is an upgrade. But when he discovers that the rebirth process has a few critical kinks in the system, he'll have to figure out how to expose the conspiracy. And risk burning through all nine lives in the process.

---

Cancer
June 21 – July 22
Keywords: stability, organization, preparation
You've welcomed all the extreme changes this summer has offered you, Cancer. But now it's time to work those shiny, new things into your life, make sure they're really here to stay. After all that change, no matter how good it was, you're bound to be feeling 🌋unstable🌋 this August. Step one in the stability-seeking process? Breathe. Step two? Call mom. Step three? Journal it out and calendar it up. Get all your little crabs in a row so that when even MORE changes and opportunities come your way, you're ready to hit the sand running once again.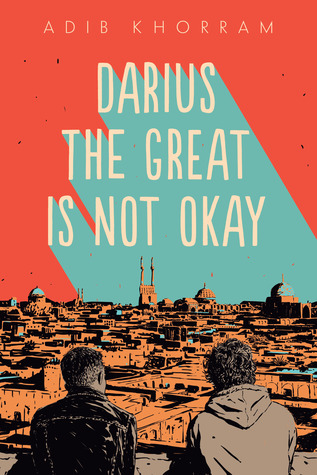 Book pick: Darius the Great is Not Okay by Adib Khorram
Reason: A look at finding stability in a world made up of shaky ground. Darius Kellner has never felt like he's enough. He speaks better Klingon than Farsi, and he knows more about Hobbit social clues than Persian ones. But he's half Persian, and his first-ever trip to Iran is about to change his life.
---

Leo
July 23 – August 22
Keywords: energy, friendship, sunshine
Last month probably felt like for every two steps forward, you fell down and skinned your knee. It hurt, but you still made progress, and doesn't that count for something? In August, you'll be full of boundless energy and your job will be finding ways to expend said energy in a positive, healthy manner. The world around you will seem to move in slow motion. Instead of fighting the pace, go with it. Use your energy to light up the lives of the people around you. When your friends are feeling burnt out, be the one that ☀️brightens☀️ their days. When your dog is feeling restless, take him for an EXTRA long run (or a swim!). There's a light inside you for a reason. So glimmer away, lovely Leo. We're all counting on you to bring the sun.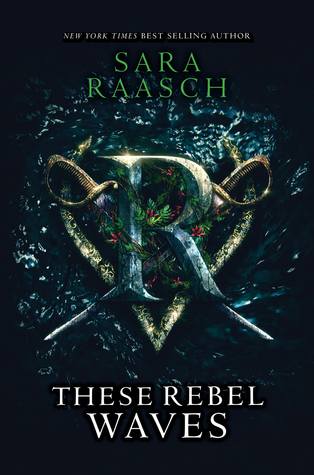 Book pick: These Rebel Waves by Sara Raasch
Reason: When August seems to be moving too slowly, we give you a book to make your heart pound. This fantasy features a well-mannered lady, a tortured private, and an ambitious prince in a world full of deadly magic, double crosses, and a dangerous quest.
*Illustrations by Delaney Gibbons
---
What do you think of your horoscope? Will you be reading the book we paired for you? Let us know in the comments below!
Up next: