HAPPY JUNE, BOOK NERDS! We don't know about you but we are all types of excited that summer is right around the corner. With the school year ending soon, that means there'll be more free time for things like uninterrupted reading (hopefully), hangouts with friends, fun summer adventures, side projects that you've been meaning to tackle for months, etc. etc. But before you get to all of that, take a moment to check out what your horoscope says! We looked at the stars above to get the scoop on what's happening so you'll get a head's up on if your June will be easy breezy beautiful.
Scroll down to your astrology sign to get the lowdown on what to expect in the days ahead!
Epic Reads Horoscopes: June 2018

Cancer
June 21 – July 22
Keywords: expression, frustration, transformation
Cancer, we hope you had fun learning about yourself while conveniently spending time with your friends at the same time. Be ready to use that newfound insight as a host of changes head your way. Changes that you might not be happy about, per se. Channel any frustration you feel into something healthy and productive. Add an extra mile to your run, edit that chapter in your manuscript you always felt was lacking a bit of angst, or bust out an Instagram poem that 👩‍🎨creatively👩‍🎨 expresses how you're feeling this June. With the right outlet, you can make your grumpier moments work in your favor, and foster the change you want to see in your life, not just the changes thrust upon you.
Book pick: Save the Date by Morgan Matson
Reason: Charlie's sister is getting married, and Charlie can't wait for her whole family to be under one roof again. Unfortunately, the weekend is shaping up to be more calamitous than celebratory. Embrace change and chaos this month, just like Charlie will have to do to recognize that living in the past can hold you back from your future.
---

Leo
July 23 – August 22
Keywords: busy, busy, busy
Now that you've started on your next grand, life adventure, Leo, it's time to buckle down and make some progress. No more sauntering down your new path, smelling the roses and feeling the wind rustle through your hair. You need to put aside all thoughts of fun and sun and stay inside, hacking away at your new project. At least, that's what it'll feel like this month. But it doesn't have to be that way, my friend. You're going to have to get tougher mentally if you hope to overcome the emotional strain a busy month like June will impose. Open the window by your laptop and gaze out at the 🌜moon🌜as you pull an all-nighter, or finish up that history tome while sipping a cold brew at your favorite outdoor cafe. You can be productive AND take care of yourself. It just takes practice.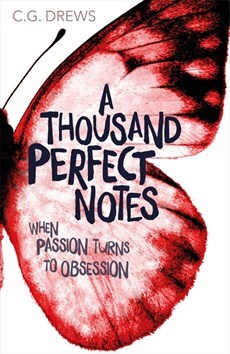 Book pick: A Thousand Perfect Notes by C.G. Drews
Reason: Beck hates his life, his violent mother, and most of all the piano his mother forces him to play. But when Beck meets August, his life full of pain gets a little bit lighter. A lesson in finding the light in the darkness for your overwhelming June.
---

Virgo
August 23 – September 22
Keywords: change, choice, chill
Creativity flowed through your veins in May, Virgo. You were patient AND open-minded. Shockingly so, if we may say so ourselves. Sink into that feeling. Let it ground you and prepare you for what appears to be a month of supreme change. Questions and tasks and choices will be flying past you at the speed of light. Your challenge will be slowing down, thinking it all through, and making the best decisions you can. If something doesn't go according to plan, or even if that plan gets tossed right on out the window and into the summer sun, don't freak. Just put on those 😎retro shades😎 of yours and get your mind back to zen with a good book and an even better friend.
Book pick: Sweet Black Waves by Kristina Pérez
Reason: A story of change and choice for you, Virgo/ Branwen's life was centered around devotion to her homeland and hatred for the raiders who killed her parents. But after she unknowingly saves the life of her enemy, she begins to dream of peace. She'll need to choose between what's right and what she's always known in this Tristan and Eseult retelling.
---

Libra
September 23 – October 22
Keywords: recognition, awareness, restraint
You 🏃‍sprinted🏃‍ through May with a tower of dancing plates balanced on your head, and you didn't break a one. You are *quite* the impressive human, Libra. Remember that when some of your so-called friends change their stripes. With so much attention on your achievements and remarkable balancing skills, a certain someone (we suspect you know who) will be feeling a bit salty about the lack of recognition their accomplishments are receiving. Instead of going toe-to-toe with them over their attitude, recognize their reaction for what it is: insecurity. Let them be and let them grow by stepping back and keeping quiet. The drama will not pay off, and it'll just distract you from your own greatness.
Book pick: Always Forever Maybe  by Anica Mrose Rissi
Reason: Betts thought she and Aiden were infinite, destined to become an 'us.' He seems perfect for her. But Betts can't see what her best friend Jo can — that Aiden is controlling, possessive, and dangerous. A look into a toxic relationship for your month of stepping back from harmful drama.
---

Scorpio
October 23 – November 21
Keywords: proactive, improvement, prioritize
Were the stars right? Was May your month of love? Well, either way, June is here and full of even more 🌈fantastic🌈 days just waiting to begin. With so many positive things on the horizon, your best bet is to keep your eyes, your mind, and your heart open. And, so you're not just waiting for great things to happen to you, work on making YOURSELF great in the meantime. Maybe now is the month you'll finally finish that book everybody's been telling you to read, or you'll get the guts to go to that writer's group you've been agonizing over, or you'll start posting on your blog once again. There are always self-improvement projects on the back burning just waiting for you to bring them to a boil. So boil away, Scorpio.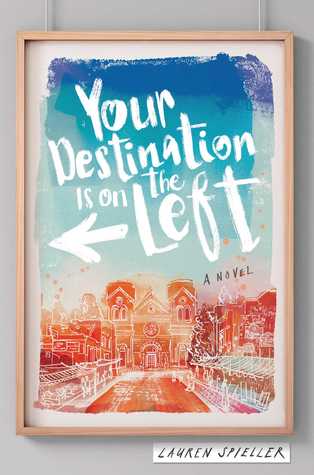 Book pick: Your Destination Is on the Left  by Lauren Spieller
Reason: Dessa Rhodes is just your modern day nomad who wants to go to art school. But it looks like she'll be stuck traveling forever…until an unexpected internship presents itself. A lesson in keeping your eyes and your heart open this month.
---

Sagittarius
November 22 – December 21
Keywords: patience, planning, imperfection
You powered through May despite some dips in self-confidence, Sagittarius, and you've arrived in the June sunshine a little bit wiser and a lot more secure. Holding on to that wisdom and that security will be your goal this month. Pick up some 🕯candles🕯 and essential oils and sink into your spiritual side as summer begins. You'll need that deeply-rooted calm easily accessible when your plans go awry. Maybe your Father's Day gift won't arrive on time, or your teacher will lose your final paper, or the flowers you bought for the summer solstice won't be *quite* as fresh as intended. Instead of taking your frustration out on your friends and family, though, take a step back. Listen. Breathe. And begin again.
Book pick: Not the Girls You're Looking For by Aminah Mae Safi
Reason: Lulu Saad thought things were going just fine. Except for that time she caused a scene at Ramadan, or when she maybe nearly drowned a cute guy at a party. But still, Lulu doesn't your need advice. Until her latest mistake lands her in a big mess. Just like you, Sagittarius she'll have to learn that there are some things you can't deal with on your own and that it's okay to ask for help.
---

Capricorn
December 22 – January 19
Keywords: creativity, positivity, inspiration
You embraced your creativity in May and had arrived in June surrounded by an aura of happiness and excitement. You're ready to push yourself, aren't you, you fantastic sea goat? The project you worked on last month was all well and good. Fun. Maybe even finished. But more than anything, it was inspiring. Use that inspiration to take your creativity to the next level. Enroll in that intermediate 🎨painting🎨 class, teach yourself Photoshop, or upgrade the cupcake for your mom to a soufflé for your dad. Who cares if people think you're moving too fast? With a month of practice under your belt, you have the experience AND the confidence needed to go forth and create something beautiful.
Book pick: Fat Girl on a Plane by Kelly deVos
Reason: High school senior Cookie dreams of becoming a fashion designer. But in the world of fashion, being fat is a cardinal sin. So she loses weight, expecting sunshine and rainbows and success. Will Cookie realize that she alone holds the power to make her dreams come true, regardless of society's pressures? A lesson in pursuing your goals, Capricorn.
---
Aquarius
January 20 – February 18
Keywords: family, friends, frustration
Last month was stressfully relaxing if that's even a thing. The stars suggest you start June off with a period of productivity. Because chances are, you won't end it that way. As the 🌞sun🌞 hits its peak, you'll be burning out. It was bound to happen, Aquarius. But with a bit of preparation in the last days of spring, you can spend the early days of summer catching up with friends and family, and funneling your frustration into your TBR pile. Books don't talk back, something we're ALL grateful for on our bad days. And our good days, too, tbh.
Book pick: Mariam Sharma Hits the Road  by Sheba Karim
Reason: Hit the road with Mariam and her friends on their spontaneous trip to New Orleans. But it's not all adventures and parties and banter. They'll have to deal with some tough questions along the way. A good balance of fun and thoughtfulness for your frustrating June.
---
Pisces
February 19 – March 20
Keywords: balance, business, boundaries
We hope you kicked back and powered up that internal battery of yours in May, Pisces. Because you're going to be *quite* busy in June. Your dad might want a special father-daughter weekend, or your friends will want to celebrate the Solstice, or your teacher will offer extra credit if you attend a Juneteenth Day event at the local historical society. Separately, you'd be fine doing each thing. But altogether? You'll be feeling drained, and maybe even resentful. So remember your lessons from May: it's okay to take time for yourself. A rested you is a happy you is a productive you is a you that others want to be around. So swim away when the current gets too strong, and then ease back in on the next 🌊big wave🌊. You've got this!
Book pick: Wild Blue Wonder by Carlie Sorosiak
Reason: Last summer, Quinn was falling in love with her best friend, Dylan. This winter, Dylan is gone, and Quinn is convinced it's her fault. Convinced a monster is inside her, and the only way to confront the creature within is to find the truth of Wessie, a sea-monster supposedly lurking off the coast. A sea-creature legend for our favorite fish.
---

Aries
March 21 – April 19
Keywords: productive, relaxing, balanced
We see that big smile on your face, Aries. After a month of everything going your way, we get it. And June is on track to be just as good…if you don't push yourself too hard. The pace you kept for May will not be possible to maintain in June. The days may be getting longer, but that doesn't mean you need less sleep. Both your body and your mind will suffer if you push through the month at full steam ahead. So slow down. Chill out in the backyard with your dad for Father's Day. Celebrate the summer solstice with a 💐flower crown💐 and a trip to the farmer's market. Soak up the sun. Breathe. Relax. And in between, you can plan, and go, and do. It is possible to relax AND be productive, we swear.
Book pick: The Summer of Us  by Cecilia Vinesse
Reason: A fun, summery book to keep your mind relaxed, Aries. Follow Rae and Aubrey as they travel through Europe and navigate complicated friendships and, of course, romances

Taurus
April 20 – May 20
Keywords: question, focus, recommit
How did it feel to reconnect with your friends in May, Taurus? We hope you had fun living it up. Because now you have to put your discerning shades on, preferably a trendy cat-eye pair if possible. You're going to be feeling a little unsure of yourself and the people around you. You'll question your motives, their motives. Your goals, their goals. And you'll ask yourself, "self, is this really what I want?" A buffet of newer, shinier objectives will ✨glitter✨ before you in the summer sun. But don't be hasty in casting aside the old, unfinished goal just because the going got tough. Give it another shot. You need to trust yourself and your ability to manifest your destiny.
Book pick: A Thousand Beginnings and Endings edited by Ellen Oh and Elsie Chapman
Reason: For when you can't commit to one book this month — or feel like you can't commit to anything — we give you A Thousand Beginnings and Endings. Dive into these 15 reinterpreted East and South Asian myths, from fantasy to sci-fi, romance to revenge.
---

Gemini
May 21 – June 20
Keywords: change, passion, beginnings
Now that you've reexamined your raison d'être, Gemini, let's get down to business. Be ready for an action-packed month full of change and new beginnings — just in time for your birthday, possibly? Perhaps it's your last Father's Day before you head off to college, or it's a month full of 🎓graduation🎓 parties and goodbyes, or you're finally starting your dream internship. Whatever change rolls your way, make sure to keep your days organized, a book on you at all times and your mind open. With your enthusiasm and passion for life at an all-time high, you *might* rub others the wrong way if you steamroll over everything they have to say in your excitement. Your best bet is to embrace the differences all around you, but pursue your path with gusto.
Book pick: Questions I Want to Ask You by Michelle Falkoff
Reason: For your month of change, a story packed with just that. Patrick "Pack" Walsh is happy where he is. His dad's his best friend, he has a job lined up after graduation, and he's fine with never leaving his small town. Then he gets a letter from his mother that changes everything.
*Illustrations by Delaney Gibbons
---
What do you think of your horoscope? Will you be reading the book we paired for you? Let us know in the comments below!
Up next: