Happy May, book nerds! April was quite a whirlwind but now that the sun is shining and the temperatures are rising, we're ready to spring into the weeks ahead. How many books do you plan on reading this month? Will that new book you really really want to read get to you in time before your next adventure? And will you finally make a dent in your TBR pile with that extra reading day over Memorial Day weekend? Lucky for you, you don't have to leave your future up to chance 'cause we've got details on what's coming up—special thanks to the stars above!
So scroll on down to your astrology sign to see what your horoscope is this…and may the force be with you!
Epic Reads Horoscopes: May 2018

Taurus
April 20 – May 20
Keywords: socialize, harmonize, energize
Wow, Taurus! You accomplished quite a bit in April. Pat yourself on the back. And maybe a break? Your family and friends miss you, and so does that thing called a full night's rest. Also, your to-be-read pile is looking a bit 📚precarious📚 over there. You let a *few* things go while you were focused on getting stuff done last month, and now it's time to catch up. May the Fourth be with you on Star Wars day if that's your jam, or guac it up for Cinco de Mayo. However you choose to celebrate your accomplishments this month, do it with a full heart and a room full of your favorite people.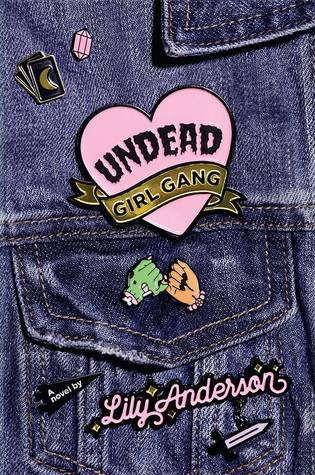 Book pick: Undead Girl Gang by Lily Anderson
Reason: Talk about the importance of friendship. Nothing will separate Mila from her best friend, Riley…not even her untimely death. After she brings Riley and two other girls back to life after a suspected suicide pact, Mila will have to keep the three undead teens together before the spell wears off…and a killer strikes again.
---

Gemini
May 21 – June 20
Keywords: introspective, deep, thoughtful
Why so serious, Gemini? We're sure your April was as productive as it was destined to be, but bet you're ready to lighten the mood and patch up some of your neglected relationships. Well, first, you'll have to take a look at yourself. What do you want? Why do you want it? How can you make it happen? The details will start out as cloudy as an oat milk ☕️latte☕️, but with enough self-examination, honesty, and caffeine, you'll get to the bottom of your motivations in no time. And then you'll be free to spend whatever's left of your May with loved ones. Memorial Day beach trip, anyone?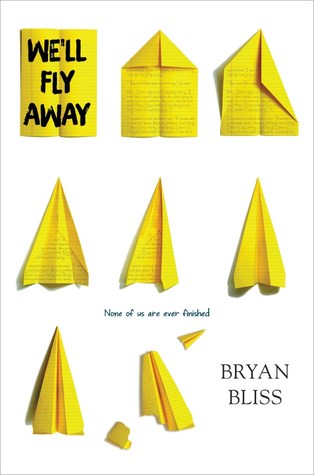 Book pick: We'll Fly Away by Bryan Bliss
Reason: We have just the book for your month of self-examination. Read letters from a young man on death row as he untangles the circumstances that led to his conviction. A powerful novel about friendship, regret, and redemption.
---

Cancer
June 21 – July 22
Keywords: social, fun, illuminating
Last month must have felt like a rollercoaster, Cancer. Well, the ride has ended. Your car has returned to the boarding area that we now call May. As you disembark, we suggest you look for your besties. They miss the kind, sensitive, loyal crab they've grown to know and love. So spend May celebrating with your favorite people: go dancing for Cinco de Mayo, make your mom a family brunch for Mother's Day, and organize a Memorial Day 🎆fireworks🎆 viewing. The more you embrace your social side, the more you'll discover about yourself this month. With your heart in the right place and your feet planted *firmly* on the ground, your May is sure to go off without any severe dips or corkscrews.
Book pick: Puddin' by Julie Murphy
Reason: Wondering how spending time with others can help you learn about yourself? Look no further than Puddin'. Frenemies Millie Michalchuk and Callie Reyes find themselves in an unexpected friendship when they discover they have more in common than they'd ever imagined.
---

Leo
July 23 – August 22
Keywords: completion, celebration, ideation
Did you collaborate last month, Leo? Or did you try and go it alone despite what the stars were telling you? We hope it all turned out 💯 for you either way. And you're in luck because May is set to be full of many more successes. That project you've been working on so hard is due for completion, which sounds like grounds for celebration to us. While you're 💃dancing💃 the night away as a reward for your accomplishments, take a mindful moment to dream up what's NEXT. Make new priorities as you move on from the old. Perhaps you'll shift your focus from school to love, love to art, or art to fitness. Whatever you have your mind set on, be proud of what you've achieved so far and keep that head held high as you set off on a new adventure.
Book pick: Bookish Boyfriends: A Date with Darcy by Tiffany Schidmt
Reason: Talk about dreaming up a new focus in life. Imagine if your bookish boyfriends manifested in real life and began to woo you! A reminder that dreams that seem impossible and out-of-reach often aren't.
---

Virgo
August 23 – September 22
Keywords: creativity, patience, exploration
Yikes, April sucked. We're glad that's over for you, Virgo. And we hope you found some joy in there, somewhere. You deserve it! That's why we're pleased to tell you that May will be all about embracing your creativity! Phew, right? Now, it's not all sunshine, daisies, butter, mellow…you will need to battle the low 🌊tide🌊 of your self-confidence left over from a rough April. To do so, you'll want a dash of patience, a smidge of open-mindedness, and a big dose of adaptability. A hard recipe? Yes. Worth it? Totally. Keep your *ultimate* goal in mind as you explore new ways to make it happen, and new people to help you accomplish your dreams.
Book pick: The Academy by Katie Sise
Reason: A story about a girl with big dreams and a few big screw-ups…maybe a little too close to home, Virgo? Follow fashion-blogger Frankie after her latest and greatest mess-up gets her sent off to military school. She'll have to buckle down and buck up if she hopes to show everybody what it means to be a fashionista.
---

Libra
September 23 – October 22
Keywords: improvement, energy, growth
April was a month of celebration. Of being the center of attention and hogging the spotlight. May will be less focused, both on you and for you. You might be celebrating the return of 🌞sunshine🌞 with friends, battling your way to the top spot for your summer internship, crushing your to-be-read pile, and training for the 5K you signed up for three months ago and forgot…and you'll be doing this all at once! But you got this, Libra. You're not doing all of this because you have to, but because you want to. Because you know these things are putting you on the path towards becoming the BEST you you can be. And there's certainly nothing wrong with that.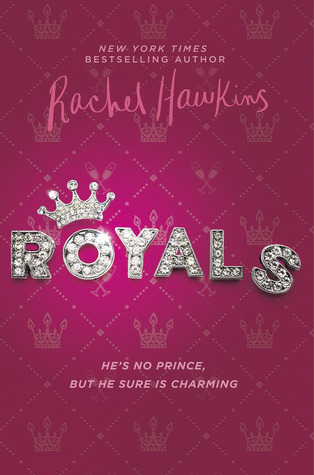 Book pick: Royals  by Rachel Hawkins
Reason: While you're focused on being the best you possible, follow Daisy as she learns the ropes of being regal — in time of her sister's expected engagement to the Crown Prince of Scotland — with the help of the Crown Prince's roguish younger brother.
---

Scorpio
October 23 – November 21
Keywords: romance, honesty, self-expression
You've been quite energetic this spring, Scorpio. Shining as bright and blinding as the coming summer sun. All the positivity and passion are about to pay off. Welcome to May, which could very well be your month of…💗love💗. Now, the stars don't promise anything, but the forecast calls for warmth, in more ways than one. You can boost your chances of the big "L" by expressing yourself throughout the month, pacing your boosts of enthusiasm with some downtime, and being honest with yourself about how you *really* feel about certain people and experiences. Just like you can't force the sun to shine, you can't force yourself — or others — to feel a certain way.
Book pick: The Brightsiders  by Jen Wilde
Reason: A romantic book for your potential month of loooOOoooove. Follow rock star drummer Emmy King as she deals with being the latest tabloid trainwreck, all with the help of her super swoon-worthy friend.
---

Sagittarius
November 22 – December 21
Keywords: faith, confidence, positivity
The 💫stars💫 tell us that you had fun in the sun last month, Sagittarius. You're ready to step into May with open arms, welcoming any new opportunity that comes your way. Be prepared to harness ALL your glowing energy and get things done early this month, though. For there will grow a little, niggling something in the back of your head telling you that maybe you don't deserve all this happiness. Don't let that bug hold you back! Squash it and move on you beautiful archer, you. You do deserve that internship, and you did earn that grade, and you are worthy of bae's utter devotion. Now onward and upward with you.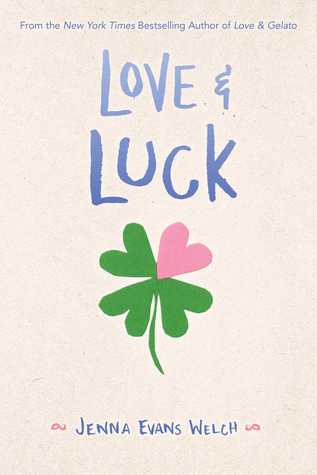 Book pick: Love & Luck by Jenna Evans Welch
Reason: Take a road trip through the Emerald Isle with heartbroken Addie, her brother, and his cute, Irish-accented friend. Embrace your inner confidence as Addie struggles to find herself in the green hills of Ireland.
---

Capricorn
December 22 – January 19
Keywords: creative, zen, fun
Wow, you look *quite* rested and relaxed, Capricorn. Downright glowing! Use your zen attitude to start a new project in May. With a relaxed mind and healthy body, you'll be able to turn your attention toward more abstract things like art, and writing, and perfecting that cupcake Sunday you wanted to make your mom for Mother's Day. With all this relaxation and creativity, though, may come some annoying obstacles — but these are likely just in your head! Get back to zen with a good 📙book📙 or a fun night out with bae. You deserve to celebrate, no reason needed. And we have just the book for you…
Book pick: Brightly Burningby Alexa Donne
Reason: How do you feel about Jane Eyre? Okay, now how do you feel about Jane Eyre in space? If you have two thumbs up, then this is the book for you this month.
---
Aquarius
January 20 – February 18
Keywords: release, relax, rejuvenate
We're impressed, Aquarius. You handled April with perfect poise…at least as far as we could see. And it's all paid off for you! May is here and ushering in a month of letting others do things for you so that you can focus all your abundant, beautiful energy on others in return. That's right, friend. The best thing you can do for yourself this month is to sit back, relax, and let greatness ✨materialize✨ around you. It sounds cool, but it might not feel so hot, not after all that time you spent going, and going, and going. Life has just spun out of your control, and there's not too much you can do about it.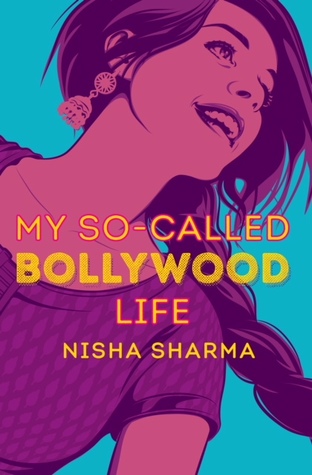 Book pick: My So-Called Bollywood Life by Nisha Sharma
Reason: Let go and laugh a little with My So-Called Bollywood Life as Winnie Mehta learns to throw her horoscope to the winds and embrace a real-life romance over one written in the stars.
---
Pisces
February 19 – March 20
Keywords: indulgent, reclusive, giving
The whirlwind that was April is over, and you're feeling more confident for it. But you're still craving your guilty pleasures, aren't you Pisces? In May, be prepared to indulge in all your favorites: long books, iced coffees, and dark chocolates. Some reclusive time to yourself will go a long way towards 🔋powering🔋 all the time you'll be spending friends and family for this holiday-studded month. A happy you is as good a gift to your mom as a bouquet of lilies, after all. And a happy you bearing a book you *know* she'll love? Even better. We just hope she sees it that way come Mother's Day.
Book pick: All of This is True by Lygia Day Peñaflor
Reason: Might we suggest a thrilling book for your reclusive May? How about this: a story about four teens who befriend their favorite author, an author who puts them into her next book…deepest, darkest secrets included.
---

Aries
March 21 – April 19
Keywords: luck, prosperity, determination
Feeling refreshed after some much-needed self-indulgence, Aries? Good, because it's time to put all that hard-won breeziness into action. Your life will be on an upward-slanting path once more. Everything will seem to be coming up Aries. Take advantage of it! Breathe when things get complicated, trust your gut, and stick to your guns. By the time Memorial Day rolls around, you'll be healthier, happier, and more successful than you have been ALL year. Celebrate the long weekend and the unofficial start of ☀️summer☀️ with a picnic – either with your besties or alone with a good book. Hey, we don't judge!

Book pick: The Smoke Thieves by Sally Green
Reason: The fate of four nations lays in the hands of four teenagers — a princess, a traitor, a hunter, a thief — whose lives are transformed with the twists of magic and war. And like you, Aries, they'll have to fight an uphill battle to claim the ultimate prize.
*Illustrations by Delaney Gibbons
---
What do you think of your horoscope? Will you be reading the book we paired for you? Let us know in the comments below!
Up next: