There are some truly incredible diverse YA books coming out this year that we can't wait to add to our bookshelves, and we're so excited that authors from those same marginalized backgrounds are getting the chance to tell their stories!
Representation matters and we love that we are seeing more perspectives in YA. Just look at the amazingly positive response to THE HATE U GIVE by Angie Thomas (side-note, we can't wait to hear more about her upcoming new novel, ON THE COME UP!) and you'll see that the world needs more. Which brings us to the list of #ownvoices books we're eagerly anticipating and trust us when we say you will want to add ALL of them to your TBR list.
From the incredible synopses to the stunning covers with people of color front and center to the amazing authors attached, 2018 is shaping up to be an excellent year to continue diversifying our bookshelves and supporting the authors that are bringing these important, real, and relatable experiences and stories to us.
17 Diverse YA Books to Read in 2018
1. Love, Hate, and Other Filters by Samira Ahmed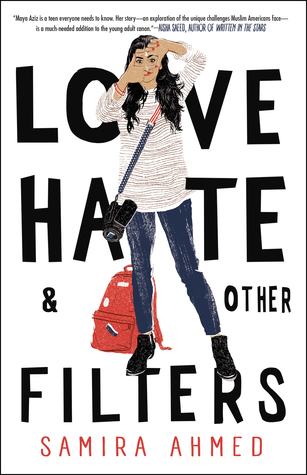 American-born seventeen-year-old Maya Aziz is torn between worlds. There's the proper one her parents expect for their good Indian daughter: attending a college close to their suburban Chicago home, and being paired off with an older Muslim boy her mom deems "suitable." And then there is the world of her dreams: going to film school and living in New York City—and maybe (just maybe) pursuing a boy she's known from afar since grade school, a boy who's finally falling into her orbit at school.
There's also the real world, beyond Maya's control. In the aftermath of a horrific crime perpetrated hundreds of miles away, her life is turned upside down. The community she's known since birth becomes unrecognizable; neighbors and classmates alike are consumed with fear, bigotry, and hatred. Ultimately, Maya must find the strength within to determine where she truly belongs.
2. The Dangerous Art of Blending In by Angelo Surmelis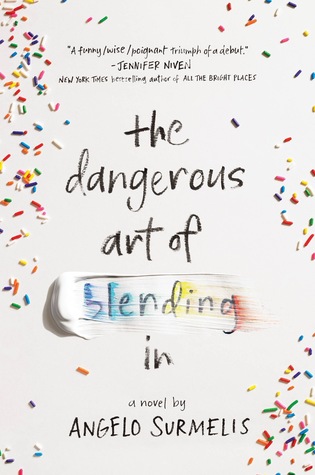 Evan Panos doesn't know where he fits in. His strict Greek mother refuses to see him as anything but a disappointment. His quiet, workaholic father is a staunch believer in avoiding any kind of conflict. And his best friend Henry has somehow become distractingly attractive over the summer.
Tired, isolated, scared—Evan's only escape is drawing in an abandoned church that feels as lonely as he is. And, yes, he kissed one guy over the summer. But it's his best friend Henry who's now proving to be irresistible. It's Henry who suddenly seems interested in being more than friends. And it's Henry who makes him believe that he's more than his mother's harsh words and terrifying abuse. But as things with Henry heat up, and his mother's abuse escalates, Evan has to decide how to find his voice in a world where he has survived so long by avoiding attention at all costs.
3. Down and Across by Arvin Ahmadi
Scott Ferdowsi has a track record of quitting. His best friends know exactly what they want to do with the rest of their lives, but Scott can hardly commit to a breakfast cereal, let alone a passion. With college applications looming and his parents pushing him to settle on a "practical" career, Scott sneaks off to Washington, DC, seeking guidance from a famous psychologist who claims to know the secret to success.
He never expects an adventure to unfold. But that's what Scott gets when he meets Fiora Buchanan, a ballsy college student whose life ambition is to write crossword puzzles. When the bicycle she lends him gets Scott into a high-speed chase, he knows he's in for the ride of his life. Soon, Scott finds himself sneaking into bars, attempting to pick up girls at the National Zoo, and even giving the crossword thing a try—all while opening his eyes to fundamental truths about who he is and who he wants to be.
4. American Panda by Gloria Chao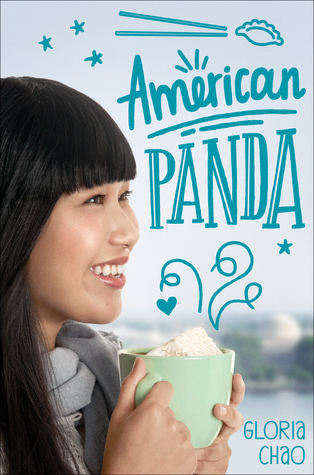 At seventeen, Mei should be in high school, but skipping fourth grade was part of her parents' master plan. Now a freshman at MIT, she is on track to fulfill the rest of this predetermined future: become a doctor, marry a preapproved Taiwanese Ivy Leaguer, produce a litter of babies. With everything her parents have sacrificed to make her cushy life a reality, Mei can't bring herself to tell them the truth–that she (1) hates germs, (2) falls asleep in biology lectures, and (3) has a crush on her classmate Darren Takahashi, who is decidedly not Taiwanese.
But when Mei reconnects with her brother, Xing, who is estranged from the family for dating the wrong woman, Mei starts to wonder if all the secrets are truly worth it. Can she find a way to be herself, whoever that is, before her web of lies unravels?
5. The Belles by Dhonielle Clayton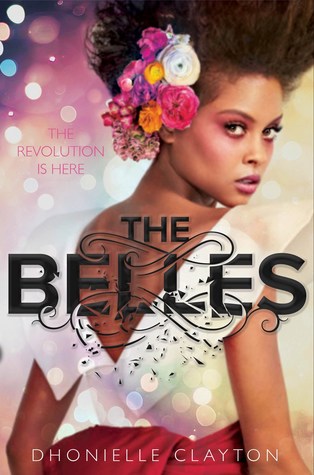 Camellia Beauregard is a Belle. In the opulent world of Orléans, Belles are revered, for they control Beauty, and Beauty is a commodity coveted above all else. In Orléans, the people are born gray, they are born damned, and only with the help of a Belle and her talents can they transform and be made beautiful.
But it's not enough for Camellia to be just a Belle. She wants to be the favorite—the Belle chosen by the Queen of Orléans to live in the royal palace, to tend to the royal family and their court, to be recognized as the most talented Belle in the land. But once Camellia and her Belle sisters arrive at court, it becomes clear that being the favorite is not everything she always dreamed it would be…
6. A Girl Like That by Tanaz Bhathena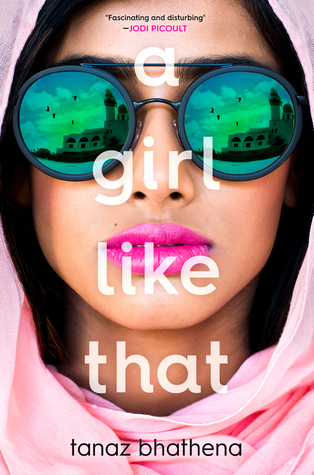 Sixteen-year-old Zarin Wadia is many things: a bright and vivacious student, an orphan, a risk taker. She's also the kind of girl that parents warn their kids to stay away from: a troublemaker whose many romances are the subject of endless gossip at school. You don't want to get involved with a girl like that, they say.
So how is it that Porus Dumasia has only ever had eyes for her? And how did Zarin and Porus end up dead in a car together, crashed on the side of a highway in Jeddah, Saudi Arabia? When the police arrive on the scene, everything everyone thought they knew about Zarin is questioned. And as her story is pieced together, told through multiple perspectives, it becomes clear that she was far more than just a girl like that.
7. The Poet X by Elizabeth Acevedo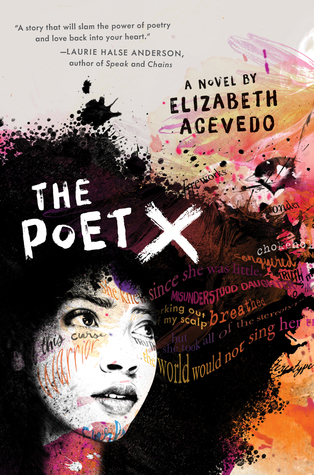 Xiomara Batista feels unheard and unable to hide in her Harlem neighborhood. Ever since her body grew into curves, she has learned to let her fists and her fierceness do the talking. But Xiomara has plenty she wants to say, and she pours all her frustration and passion onto the pages of a leather notebook, reciting the words to herself like prayers. With Mami's determination to force her daughter to obey the laws of the church, Xiomara understands that her thoughts are best kept to herself.
So when she is invited to join her school's slam poetry club, she doesn't know how she could ever attend without her mami finding out, much less speak her words out loud. But still, she can't stop thinking about performing her poems. Because in the face of a world that may not want to hear her, Xiomara refuses to be silent.
8. Children of Blood and Bone by Tomi Adeyemi
Zélie Adebola remembers when the soil of Orïsha hummed with magic. Burners ignited flames, Tiders beckoned waves, and Zelie's Reaper mother summoned forth souls. But everything changed the night magic disappeared. Under the orders of a ruthless king, maji were targeted and killed, leaving Zélie without a mother and her people without hope.
Now, Zélie has one chance to bring back magic and strike against the monarchy. With the help of a rogue princess, Zélie must outwit and outrun the crown prince, who is hell-bent on eradicating magic for good. Danger lurks in Orïsha, where snow leoponaires prowl and vengeful spirits wait in the waters. Yet the greatest danger may be Zélie herself as she struggles to control her powers—and her growing feelings for the enemy.
9. Inkmistress by Audrey Coulthurst
Asra is a demigod with a dangerous gift: the ability to dictate the future by writing with her blood. To keep her power secret, she leads a quiet life as a healer on a remote mountain, content to help the people in her care and spend time with Ina, the mortal girl she loves.
But Asra's peaceful life is upended when bandits threaten Ina's village and the king does nothing to help. Desperate to protect her people, Ina begs Asra for assistance in finding her manifest—the animal she'll be able to change into as her rite of passage to adulthood.  Asra uses her blood magic to help Ina, but her spell goes horribly wrong…
10. Tyler Johnson was Here by Jay Coles
When Marvin Johnson's twin, Tyler, goes to a party, Marvin decides to tag along to keep an eye on his brother. But what starts as harmless fun turns into a shooting, followed by a police raid.
The next day, Tyler has gone missing, and it's up to Marvin to find him. But when Tyler is found dead, a video leaked online tells an even more chilling story: Tyler has been shot and killed by a police officer. Terrified as his mother unravels and mourning a brother who is now a hashtag, Marvin must learn what justice and freedom really mean.
11. The Astonishing Color of After by Emily X.R. Pan
Leigh Chen Sanders is absolutely certain about one thing: When her mother died by suicide, she turned into a bird.
Leigh, who is half Asian and half white, travels to Taiwan to meet her maternal grandparents for the first time. There, she is determined to find her mother, the bird. In her search, she winds up chasing after ghosts, uncovering family secrets, and forging a new relationship with her grandparents. And as she grieves, she must try to reconcile the fact that on the same day she kissed her best friend and longtime secret crush, Axel, her mother was taking her own life.
12. Dread Nation by Justina Ireland
Jane McKeene was born two days before the dead began to walk the battlefields of Gettysburg, Pennsylvania—derailing the War Between the States and changing the nation forever. In this new America, safety for all depends on the work of a few, and laws like the Native and Negro Education Act require certain children attend combat schools to learn to put down the dead.
Almost finished with her education at Miss Preston's School of Combat in Baltimore, Jane is set on returning to her Kentucky home and doesn't pay much mind to the politics of the eastern cities, with their talk of returning America to the glory of its days before the dead rose. But when families around Baltimore County begin to go missing, Jane is caught in the middle of a conspiracy, one that finds her in a desperate fight for her life against some powerful enemies. And the restless dead, it would seem, are the least of her problems.
13. White Rabbit by Caleb Roehrig
Rufus Holt is having the worst night of his life. It begins with the reappearance of his ex-boyfriend, Sebastian—the guy who stomped his heart out like a spent cigarette. Just as Rufus is getting ready to move on, Sebastian turns up out of the blue, saying they need to "talk." Things couldn't get much worse, right?
But then Rufus gets a call from his sister April, begging for help. And then he and Sebastian find her, drenched in blood and holding a knife, beside the dead body of her boyfriend, Fox Whitney. April swears she didn't kill Fox—but Rufus knows her too well to believe she's telling him the whole truth…With no one to trust but the boy he wants to hate yet can't stop loving, Rufus has one night to prove his sister's innocence…or die trying.
14. The Way You Make Me Feel by Maurene Goo
Clara Shin lives for pranks and disruption. When she takes one joke too far, her dad sentences her to a summer working on his food truck, the KoBra, alongside her uptight classmate Rose Carver. Not the carefree summer Clara had imagined. But maybe Rose isn't so bad. Maybe the boy named Hamlet (yes, Hamlet) crushing on her is pretty cute. Maybe Clara actually feels invested in her dad's business. What if taking this summer seriously means that Clara has to leave her old self behind?
15. From Twinkle, With Love by Sandhya Menon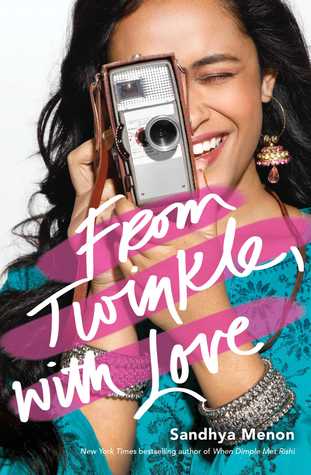 Aspiring filmmaker and wallflower Twinkle Mehra has stories she wants to tell and universes she wants to explore, if only the world would listen. So when fellow film geek Sahil Roy approaches her to direct a movie for the upcoming Summer Festival, Twinkle is all over it. The chance to publicly showcase her voice as a director? Dream come true. The fact that it gets her closer to her longtime crush, Neil Roy—a.k.a. Sahil's twin brother? Dream come true x 2.
When mystery man "N" begins emailing her, Twinkle is sure it's Neil, finally ready to begin their happily-ever-after. The only slightly inconvenient problem is that, in the course of movie-making, she's fallen madly in love with the irresistibly adorkable Sahil. Twinkle soon realizes that resistance is futile: The romance she's got is not the one she's scripted. But will it be enough?
16. Monday's Not Coming by Tiffany D. Jackson
Monday Charles is missing, and only Claudia seems to notice. Claudia and Monday have always been inseparable—more sisters than friends. So when Monday doesn't turn up for the first day of school, Claudia's worried. When she doesn't show for the second day, or second week, Claudia knows that something is wrong. Monday wouldn't just leave her to endure tests and bullies alone. Not after last year's rumors and not with her grades on the line. Now Claudia needs her best—and only—friend more than ever. But Monday's mother refuses to give Claudia a straight answer, and Monday's sister April is even less help.
As Claudia digs deeper into her friend's disappearance, she discovers that no one seems to remember the last time they saw Monday. How can a teenage girl just vanish without anyone noticing that she's gone?
17. A Thousand Beginnings and Endings by Ellen Oh
Compiled by We Need Diverse Books's Ellen Oh and Elsie Chapman, the authors included in this exquisite collection are: Renee Ahdieh, Sona Charaipotra, Preeti Chhibber, Roshani Chokshi, Aliette de Bodard, Melissa de la Cruz, Julie Kagawa, Rahul Kanakia, Lori M. Lee, E. C. Myers, Cindy Pon, Aisha Saeed, Shveta Thakrar, and Alyssa Wong.
A mountain loses her heart. Two sisters transform into birds to escape captivity. A young man learns the true meaning of sacrifice. A young woman takes up her mother's mantle and leads the dead to their final resting place. From fantasy to science fiction to contemporary, from romance to tales of revenge, these stories will beguile readers from start to finish.
Pin this Infographic!
---
Which ones are you most excited for? Are we missing any diverse YA books you can't wait to get your hands on? We want to continue highlighting these titles so let us know in the comments below!
Up next: