2018 is shaping up to be an excellent year for movie releases and we can't wait to see some of our favorite books come to life on screen. Fingers crossed that the movie adaptations do the books justice…movie studios, hear our pleas! 🙏🙏🙏
We asked you to share which movies you're looking forward to seeing most in the upcoming year and we rounded them all up below. Scroll down to see which YA adaptations made the list! They're in order of release date so mark your calendars for all the movie dates!
10 YA Adaptations in 2018 You Don't Want to Miss
1. Maze Runner: The Death Cure
First, it was the Maze Runner then it was the Scorch Trials. Now we're back for the final movie in the series, The Death Cure! If the trailer is any indication, we are in for a wild ride as we jump back into the action-packed dystopian world with our favorite Gladers! Let's hope they can get through their most dangerous mission yet…
In the epic finale to the Maze Runner saga, Thomas leads his group of escaped Gladers on their final and most dangerous mission yet. To save their friends, they must break into the legendary Last City, a WCKD-controlled labyrinth that may turn out to be the deadliest maze of all. Anyone who makes it out alive will get answers to the questions the Gladers have been asking since they first arrived in the maze.
2. Every Day
Imagine if you woke up in a new body every day…and then fell in love with someone. That's the reality for A in EVERY DAY and man, did the trailer gave us all the feels. We can't wait to see David Levithan's unique and epic love story unfold on screen.
Based on David Levithan's acclaimed New York Times bestseller, Every Day tells the story of Rhiannon (Angourie Rice), a 16-year old girl who falls in love with a mysterious spirit named "A" who inhabits a different body every day. Feeling an unmatched connection, Rhiannon and A work each day to find each other, not knowing what or who the next day will bring. The more the two fall in love, the more the realities of loving someone who is a different person every 24 hours takes a toll, leaving Rhiannon and "A" to face the hardest decision either has ever had to make.
3. Love, Simon
We have so much love for SIMON VS. THE HOMO SAPIENS AGENDA and we've been noting every single piece of news we can find since we heard that it was going to become a movie so if you need a recap, everything you need to know is right here!
Everyone deserves a great love story. But for seventeen-year-old Simon Spier it's a little more complicated: he's yet to tell his family or friends he's gay and he doesn't actually know the identity of the anonymous classmate he's fallen for online. Resolving both issues proves hilarious, terrifying and life-changing. Directed by Greg Berlanti (Dawson's Creek, Brothers & Sisters), written by Isaac Aptaker & Elizabeth Berger (This is Us), and based on Becky Albertalli's acclaimed novel, LOVE, SIMON is a funny and heartfelt coming-of-age story about the thrilling ride of finding yourself and falling in love.
4. Midnight Sun
When we first saw MIDNIGHT SUN pop up, our first thought was wait…Twilight?! But nope, it's actually a completely different love story about a seventeen-year-old girl who has a rare disease that makes exposure to even the smallest amount of sunlight deadly…so kind of like a vampire but not.
MIDNIGHT SUN is a romantic tearjerker about 17-year-old Katie Price (Bella Thorne), sheltered at home since childhood with a rare genetic condition, a life-threatening sensitivity to sunlight. Having only her father Jack (Rob Riggle) for company, Katie's world opens up after dark when she ventures outside to play her guitar. One night, her dreams come true when she's noticed and asked out by her longtime crush Charlie (Patrick Schwarzenegger), whom she's secretly watched from her bedroom window for years. As they embark on nightly summer excursions, Katie's risk to sunlight grows and she's presented with the gut-wrenching dilemma of whether she can live a normal life with her newfound soul mate..
5. Ready Player One
The two best things so far about seeing Ernest Cline's virtual reality world on screen is the special effects and all the awesome easter eggs—and that's just from the recently released trailer! Everything looks amazingly epic and this is one you'll definitely want to see in theaters.
From filmmaker Steven Spielberg comes the science fiction action adventure "Ready Player One," based on Ernest Cline's bestseller of the same name, which has become a worldwide phenomenon. When James Halliday (Mark Rylance), the creator of a virtual reality world called the OASIS dies, he releases a video in which he challenges all OASIS users to find his Easter Egg, which will give the finder his fortune. Wade Watts (Tye Sheridan) finds the first clue and starts a race for the Egg.
6. The Darkest Minds
There's no word on when a trailer is dropping for Alexandra Bracken's dystopian novel but we are SO READY FOR IT. A killer cast has been announced (Gwendoline Christie! Mandy Moore! Amandala Stenberg!) and with Alexandra herself as one of the movie writers, we have high hopes that this adaptation will live up to all our expectations.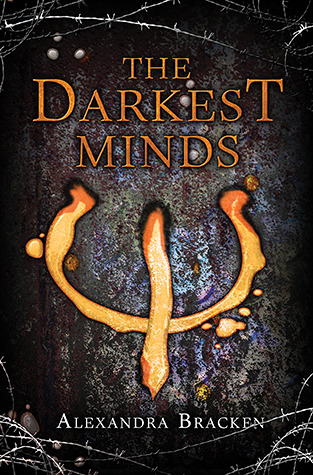 When Ruby woke up on her tenth birthday, something about her had changed. Something frightening enough to make her parents lock her in the garage and call the police. Something that got her sent to Thurmond, a brutal government "rehabilitation camp." She might have survived the mysterious disease that had killed most of America's children, but she and the others emerged with something far worse: frightening abilities they could not control. Now sixteen, Ruby is one of the dangerous ones. When the truth comes out, Ruby barely escapes Thurmond with her life. She is on the run, desperate to find the only safe haven left for kids like her—East River.
7. Fantastic Beasts: The Crimes of Grindelwald
OK, so this one is technically not an adaptation but it IS an expansion into the Wizarding World created by Queen Rowling so we had to include it! Y'all already know we are STOKED for a second movie in the Fantastic Beasts series. Aside from the return of our favorite Hufflepuff (oh hai Eddie Redmayne), the sequel looks like it will give us a deeper dive into the complicated history between Grindelwald and Dumbledore!!!!! Side-note: Jude Law as Young Dumbledore? So sauve! 😏
At the end of the first film, the powerful dark wizard Gellert Grindelwald was captured by MACUSA (Magical Congress of the United States of America), with the help of Newt Scamander. But, making good on his threat, Grindelwald escaped custody and has set about gathering followers, most unsuspecting of his true agenda: to raise pure-blood wizards up to rule over all non-magical beings. In an effort to thwart Grindelwald's plans, Albus Dumbledore enlists his former student Newt Scamander, who agrees to help, unaware of the dangers that lie ahead.
8. The Hate U Give
THE HATE U GIVE rocked our world when it came out (one of the most important and powerful reads we've read in quite some time) and we've been eagerly following all the casting and film news. While there haven't been any updates on the trailer or release date, we'll be keeping a close watch and will update this page as soon as we hear of anything!
Sixteen-year-old Starr Carter moves between two worlds: the poor neighborhood where she lives and the fancy suburban prep school she attends. The uneasy balance between these worlds is shattered when Starr witnesses the fatal shooting of her childhood best friend Khalil at the hands of a police officer. Khalil was unarmed. Soon afterward, his death is a national headline. What everyone wants to know is: what really went down that night? And the only person alive who can answer that is Starr. But what Starr does or does not say could upend her community. It could also endanger her life.
9. To All the Boys I've Loved Before
The Song sisters are hitting the big screen! When Jenny Han first announced this, she noted that this was a huge milestone—there hasn't been a movie centered around Asian-American women since 1993's Joy Luck Club. Needless to say, we're excited to see this representation on the big screen and hope that it will lead to much more in the future!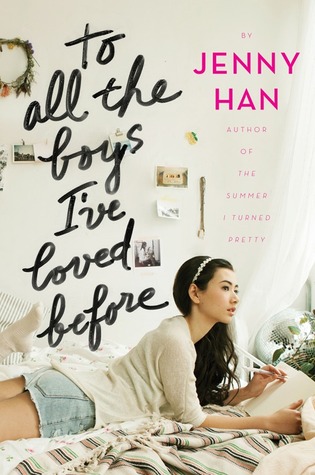 What if all the crushes you ever had found out how you felt about them… all at once? Sixteen-year-old Lara Jean Song keeps her love letters in a hatbox her mother gave her. They aren't love letters that anyone else wrote for her; these are ones she's written. One for every boy she's ever loved—five in all. When she writes, she pours out her heart and soul and says all the things she would never say in real life, because her letters are for her eyes only. Until the day her secret letters are mailed, and suddenly, Lara Jean's love life goes from imaginary to out of control.
10. Dumplin'
Guys, the first thing you need to know about this adaptation is that Dolly Parton is writing new original music just for the film!!! We're pretty sure that's Willowdean's dream come true (and ours too, obvs). That along with a killer cast starring Danielle Macdonald, Jennifer Aniston, and Ellen Dryver, well, we're ready to see Dumplin like NOW.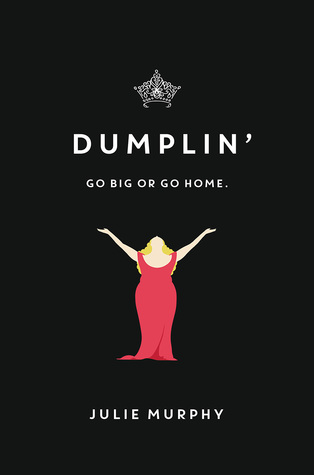 With starry Texas nights, red candy suckers, Dolly Parton songs, and a wildly unforgettable heroine—Dumplin' is guaranteed to steal your heart. Dubbed "Dumplin'" by her former beauty queen mom, Willowdean has always been at home in her own skin. Her thoughts on having the ultimate bikini body? Put a bikini on your body. With her all-American-beauty best friend, Ellen, by her side, things have always worked . . .  until Will takes a job at Harpy's, the local fast-food joint. There she meets Private School Bo, a hot former jock. Will isn't surprised to find herself attracted to Bo. But she is surprised when he seems to like her back…
---
Pin this post!
---
Which YA adaptation are you looking forward to seeing most? Tell us in the comments below!
Up Next: