Look, we have zero chill when it comes to all the amazing sequels coming out in 2018. We've been left hanging ever since we finished the last book and it's honestly been pure torture. Luckily things are about to get better because 2018 is just around the corner…which means we're just that much closer to getting our hands on some of our most anticipated books and finding out what is happening with our fave characters!
We asked everyone to share what sequel they're most looking forward to next year and we've compiled the top ones listed below! Oh, and the first four are ALSO up for Most Anticipated in the *Book Shimmy* Awards so if you haven't already, hurry and cast your votes so we can see which one is #1!
11 Sequels We Can't Wait to Read in 2018
1. War Storm by Victoria Aveyard
Is it May yet?! We seriously can't wait to be reunited with Maven, Mare, and Evangeline and to see what happens in the epic finale to the Red Queen series…even if that means we have to say goodbye to them. And come on, look at that AMAZING COVER. It's beautiful, brutal, electrifying and it just might just be our favorite since the first book!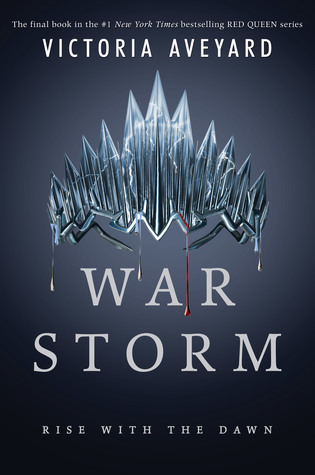 Victory comes at a price. Mare Barrow learned this all too well when Cal's betrayal nearly destroyed her. Now determined to protect her heart—and secure freedom for Reds and newbloods like her—Mare resolves to overthrow the kingdom of Norta once and for all… starting with the crown on Maven's head.But no battle is won alone, and before the Reds may rise as one, Mare must side with the boy who broke her heart in order to defeat the boy who almost broke her. War is coming, and all Mare has fought for hangs in the balance. Will victory be enough to topple the Silver kingdoms? Or will the little lightning girl be forever silenced?
2. Restore Me by Tahereh Mafi
You all know by now that we are OBSESSED with the Shatter Me series and when we found out that we would be getting another book in this world… well, there were a LOT of feelings. The best part is that it's a continuation with our faves (#TeamWarner) and we just can't wait! (Haven't read them? Here are all the reasons why you need to do so right now.)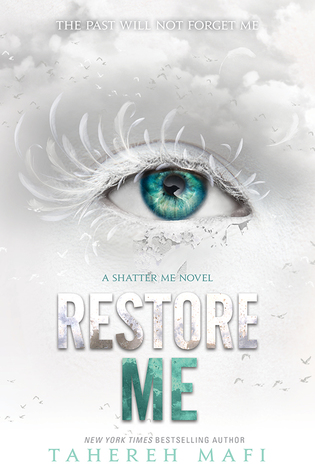 The girl with the power to kill with a single touch now has the world in the palm of her hand.
Juliette Ferrars thought she'd won. She took over Sector 45, was named the new Supreme Commander of North America, and now has Warner by her side. But when tragedy strikes, she must confront the darkness that dwells both around and inside her. Who will she become in the face of adversity? Will she be able to control the power she wields, and use it for good?
3. Queen of Air and Darkness
We fell in love with Cass Clare's Shadowhunter world ages ago (or so it feels like, anyway), but she's really outdone herself with The Dark Artifices. LORD OF SHADOWS wrecked us in all the best ways, and the wait for this conclusion feels freaking endless. From Blackstairs to Kitty to Malec, the story of Zara to the one of Annabel, there's so much that can go wrong… and so much that we need to go right. 2018 is going to be one long year.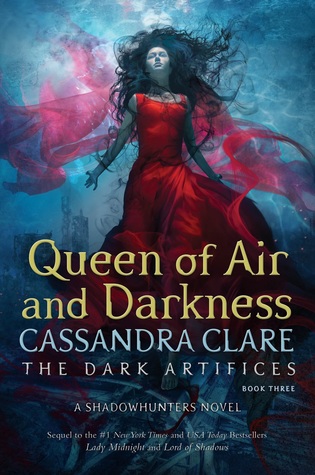 Innocent blood has been spilled on the steps of the Council Hall, the sacred stronghold of the Shadowhunters. In the wake of the tragic death of Livia Blackthorn, the Clave teeters on the brink of civil war. One fragment of the Blackthorn family flees to Los Angeles, seeking to discover the source of the blight that is destroying the race of warlocks. Meanwhile, Julian and Emma take desperate measures to put their forbidden love aside and undertake a perilous mission to Faerie to retrieve the Black Volume of the Dead.
4. Reaper at the Gates
We've been left hanging for almost two years—TWO YEARS. After that reveal and that ending that brought us full circle to the first book. But you know what? It's okay because the wait is just a few months more and we will finally get to dive back into the world of EMBER IN THE ASHES to see what's happening with Elias, Laia, and Helene!!
Beyond the Empire and within it, the threat of war looms ever larger. The Blood Shrike, Helene Aquilla, is assailed on all sides. Emperor Marcus, haunted by his past, grows increasingly unstable, while the Commandant capitalizes on his madness to bolster her own power. Far to the east, Laia of Serra knows the fate of the world lies not in the machinations of the Martial court, but in stopping the Nightbringer. And in the land between the living and the dead, Elias Veturius has vowed himself to an ancient power that will stop at nothing to ensure Elias's devotion—even at the cost of his humanity.
5. Legendary
Earlier this year, CARAVAL swept us away into a mysterious, intoxicating, and mesmerizing new world filled with twists and turns that we never saw coming. It was truly magical and we are ready for more colorful chaos at the hands of Master Legend. Let the games begin…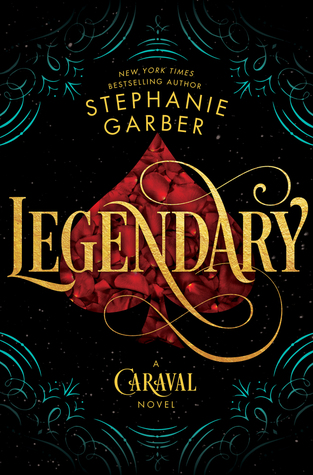 Devoted sisters Scarlett and Tella just barely escaped the last game of Caraval―in the process, have fled their tiny island home, broken free from their cruel father, and won the legendary game that has driven others to madness―or worse.
But unbeknownst to Scarlett, they won because Tella made a desperate bargain with a mysterious stranger. And now Tella's debt is due. What Tella owes, no one before her has ever been able to able to deliver: Caraval Master Legend's true name.
6. Obsidio
GEMINA was the perfect sequel to ILLUMINAE and we seriously can't wait to see where Amie Kaufman and Jay Kristoff take the series next! Will they be able to top themselves? And will they be kinder to our faves? Here's to hoping because we are counting down the days until we can return to this spectacular galactic world.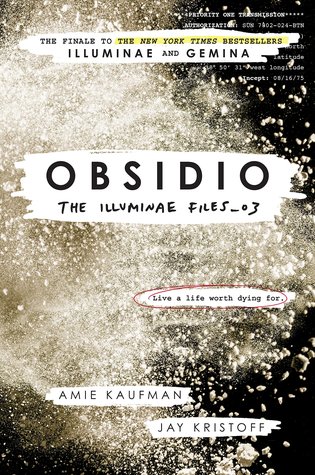 Kady, Ezra, Hanna, and Nik narrowly escaped with their lives from the attacks on Heimdall station and now find themselves crammed with 2,000 refugees on the container ship, Mao. With the jump station destroyed and their resources scarce, the only option is to return to Kerenza—but who knows what they'll find seven months after the invasion? Meanwhile, Kady's cousin, Asha, survived the initial BeiTech assault and has joined Kerenza's ragtag underground resistance. When Rhys—an old flame from Asha's past—reappears on Kerenza, the two find themselves on opposite sides of the conflict.
7. The Fates Divided
The title and cover of this sequel to CARVE THE MARK were just recently revealed and OMG we are obsessed! But more importantly, we need to know if "The Fates Divide" is a reference to the real actual fates of Crya and Akos. If only because they are endgame and are not under any circumstances allowed to be separated.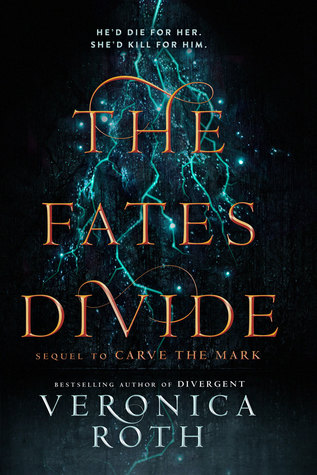 Akos is in love with Cyra, in spite of his fate: He will die in service to Cyra's family. And when Cyra's father, Lazmet Noavek—a soulless tyrant, thought to be dead—reclaims the Shotet throne, Akos believes his end is closer than ever.
As Lazmet ignites a barbaric war, Cyra and Akos are desperate to stop him at any cost. For Cyra, that could mean taking the life of the man who may—or may not—be her father. For Akos, it could mean giving his own. In a stunning twist, the two will discover how fate defines their lives in ways most unexpected.
8. The Towering Sky
Is it time yet to return to the glamorous and scandalous world of THE THOUSANDTH FLOOR? Maybe we're not supposed to admit how much fun we have while reading about the crazy drama, the gasp-worthy secrets, and the underlying griminess of the elite…but honestly? It's addictive, it's fun, and we just can't get enough of it all.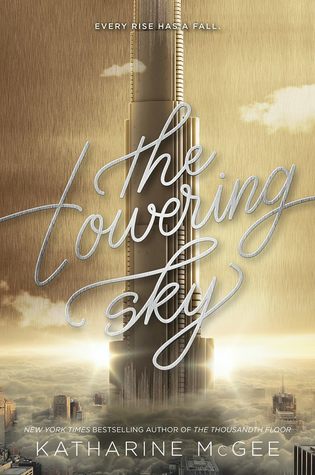 It's New York City, 2118.
In Manhattan's glamorous thousand-story supertower, millions of people are living scandalous lives. Leda, Watt, Rylin, Avery, and Calliope are all struggling to hide the biggest secrets of all, secrets that could destroy everything, and send their perfect worlds toppling over the edge.
Because every rise has a fall.
9. Defy the Worlds
We're ready to defy space and time to get our hands on this sequel to Claudia Gray's DEFY THE STARS. Ever since we've watched Westworld, we've been hungry for more AI stories and honestly, Abel is the best robot friend we've met in the pages of a book since Iko from The Lunar Chronicles! We'd like to be reunited with him ASAP.
Noemi Vidal has returned to her planet, Genesis, as an outsider. Ostracized for refusing to sacrifice Abel, the galaxy's most advanced mechanical man, she dreams of traveling through the stars one more time. And when a deadly plague arrives on Genesis, Noemi gets her chance. As the only soldier to have ever left the planet, it will be up to her to save its people…if only she wasn't flying right into a trap. Abe never thought he'd get to see Noemi again but when his creator, Burton Mansfield, delivers news of Noemi's capture, Abel must go to her, no matter the cost.
10. Blood of a Thousand Stars
Another adventure in space that we can't wait to get our hands on! We loved the political drama and the fast-paced action in EMPRESS OF A THOUSANDTH SKIES and we can't wait to see where Rhoda Belleza takes this bada** story next!
With a revolution brewing, Rhee is faced with a choice: make a deal with her enemy, Nero, or denounce him and risk losing her crown. Framed assassin Alyosha has one goal in mind: kill Nero. But to get his revenge, Aly may have to travel back to the very place he thought he'd left forever—home. Kara knows that a single piece of technology located on the uninhabitable planet Wraeta may be the key to remembering—and erasing—the princess she once was. Villainous media star Nero is out for blood, and he'll go to any means necessary to control the galaxy.
11. Allied
We were swept up in the nonstop action and swooning romance of RUINED, the first book in this heartstopping trilogy, and AVENGED was no different.The stakes have only risen and honestly? We're a little afraid to see what's in store when Em and Olivia finally clash. We have so much emotional stock invested in the story of the Ruined, and we can't help but hope for a happy ending, even for a series that has a character who literally tears the hearts from her enemies' chests.
Emelina Flores and her sister, Olivia, were determined to bring peace to the people of Ruina. But as the war for liberation raged on, what triumph and freedom meant to Em and Olivia slowly changed. As Olivia's violence and thirst for vengeance became her only ambition, Em was left to pick up the pieces. But it's not only Em who is upset by Olivia's increased violence. Other members of the Ruined army are beginning to see the cracks, and soon a small group of them defects from Olivia's army and joins Em instead. The two sisters are soon pitted against each other in an epic battle for the kingdom.
As you can see, there are a LOT of great things coming in 2018. But wait, that's not all! We have a few more sequels that we're dying to get our hands on but since there's limited information, we're just going to list them here and twiddle our thumbs until there's news.
---
 Pin this post!
---
What sequels are you looking forward to the most in 2018? Tell us in the comments below!
Up next: