Our holiday wishlist is pretty much exclusively books, but for those pesky relatives who don't want to entertain our book nerdy dreams, we have just the trick. There are a ton of amazing books coming in 2018, which means there are a ton of amazing books to use your gift cards on! Whether you're already invested in a series or looking to dive into a brand new world, we've got the books for you. We pulled out the ones we're especially excited for—romance and fantasy and #ownvoices and more—and the ones you should be excited for too!
28 Young Adult Books of 2018 You Don't Want To Miss
1. Everless by Sara Holland
If you're a fan of YA fantasy, you need EVERLESS on your shelves. The story is twisted, the characters are… even more twisted, and, we mean, just look at it. It's gorgeous. There's a lot to love in this debut and we cannot wait until everyone has fallen in love with Jules the same as we have!
In the kingdom of Sempera, time is currency—extracted from blood, bound to iron, and consumed to add time to one's own lifespan. The rich aristocracy, like the Gerlings, tax the poor to the hilt, extending their own lives by centuries. No one resents the Gerlings more than Jules Ember. A decade ago, she and her father were servants at Everless, the Gerlings' palatial estate, until a fateful accident forced them to flee in the dead of night…
ON SALE: January 2nd, 2018
2. Dread Nation by Justina Ireland
Rise up… and indulge yourself in this incredible tale of action and empowerment. This alternate history story from Justina Ireland will capture your attention on the very first page and not let it go until the very end.
Jane McKeene was born two days before the dead began to walk the battlefields of Gettysburg, Pennsylvania—derailing the War Between the States and changing the nation forever. In this new America, safety for all depends on the work of a few, and laws like the Native and Negro Education Act require certain children attend combat schools to learn to put down the dead…
ON SALE: April 3, 2018
3. The Hazel Wood by Melissa Albert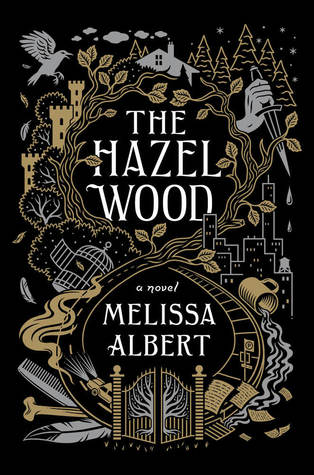 This urban fairy tale will enchant you and refuse to let go. Prepare to get lost in this mystical world, just on the border of our own—and once you enter, you won't want to leave.
Seventeen-year-old Alice and her mother have spent most of Alice's life on the road, always a step ahead of the uncanny bad luck biting at their heels. But when Alice's grandmother, the reclusive author of a cult-classic book of pitch-dark fairy tales, dies alone on her estate, the Hazel Wood, Alice learns how bad her luck can really get: Her mother is stolen away―by a figure who claims to come from the Hinterland, the cruel supernatural world where her grandmother's stories are set. Alice's only lead is the message her mother left behind: "Stay away from the Hazel Wood."
ON SALE: January 30, 2018
4. The Queen's Rising by Rebecca Ross
This rich world inspired by Renaissance France will have you falling in love with everything possible—romance, revolution, and one girl's journey to discover her world's mysterious mythology. Plus this book has probably one of our favorite covers of 2018. We mean, isn't it just 😍?!
Brienna desires only two things: to master her passion and to be chosen by a patron. Growing up in Valenia at the renowned Magnalia House should have prepared her. While some are born with a talent for one of the five passions—art, music, dramatics, wit, and knowledge—Brienna struggled to find hers until she chose knowledge. However, Brienna's greatest fear comes true—she is left without a patron…
ON SALE: February 6, 2018
5. Obsidio by Amie Kaufman & Jay Kristoff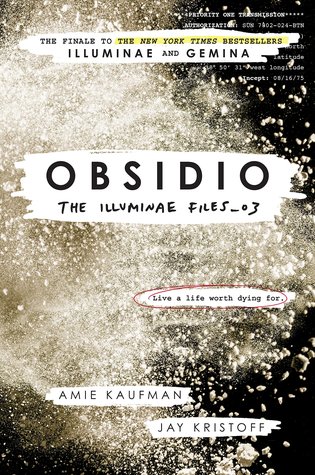 If you're anything like us, you've been impatiently counting down the days until you could return to the unique, galactic world of the Illuminae Files! OBSIDIO seems like it will be the most epic, and dangerous book yet, and we can't wait—even if we are a little terrified for our faves.
Kady, Ezra, Hanna, and Nik narrowly escaped with their lives from the attacks on Heimdall station and now find themselves crammed with 2,000 refugees on the container ship, Mao. With the jump station destroyed and their resources scarce, the only option is to return to Kerenza—but who knows what they'll find seven months after the invasion?
ON SALE: March 13, 2018
6. Honor Among Thieves by Rachel Caine & Ann Aguirre
2017 hasn't been the sweetest of years, and we're ready to leave Earth behind—especially if it's in a thrilling, high-stakes space adventure. And throw in a side of romance? Mark us down as impatiently waiting.
Petty criminal Zara Cole has a painful past that's made her stronger than most, which is why she chose life in New Detroit instead moving with her family to Mars. In her eyes, living inside a dome isn't much better than a prison cell.
Still, when Zara commits a crime that has her running scared, jail might be exactly where she's headed. Instead Zara is recruited into the Honors, an elite team of humans selected by the Leviathan—a race of sentient alien ships—to explore the outer reaches of the universe as their passengers…
ON SALE: February 13, 2018
7. The Final Six by Alexandra Monir
Like your space thrills with a more grounded touch of near-future? Make sure THE FINAL SIX is on your list. These characters are drafted to compete for spots to head out into space, and, TBH, can we join in? Plus, it's already been optioned for film, so you know it's going to be epic.
When Leo and Naomi are drafted, along with twenty-two of the world's brightest teenagers, into the International Space Training Camp, their lives are forever changed. Overnight, they become global celebrities in contention for one of the six slots to travel to Europa—Jupiter's moon—and establish a new colony, leaving their planet forever. With Earth irreparably damaged, the future of the human race rests on their shoulders…
ON SALE: March 6, 2018
8. Together at Midnight by Jennifer Castle
Prepare for a snowmance that will make you swoon! Based on the premise of performing random acts of kindness and injected with a hearty dose of love, TOGETHER AT MIDNIGHT is a book that will start your year out right.
High school senior Kendall, who just returned from a life-changing semester in Europe, and Max, who is drifting his way through a gap year before college, struggle with these questions when they witness a tragic accident in New York City during the holiday season. Racked with guilt, the two accept a dare to perform random acts of kindness to strangers. The challenge pulls these two teens, who have a history together from back home, closer and closer as they explore a vibrant city filled with other people's stories and secrets…
ON SALE: January 2, 2018
9. Tyler Johnson Was Here by Jay Coles
This book skyrocketed up our TBRs when we saw the cover, and we cannot wait for it to sucker punch us right in our emotions.
When Marvin Johnson's twin, Tyler, goes to a party, Marvin decides to tag along to keep an eye on his brother. But what starts as harmless fun turns into a shooting, followed by a police raid. The next day, Tyler has gone missing, and it's up to Marvin to find him. But when Tyler is found dead, a video leaked online tells an even more chilling story: Tyler has been shot and killed by a police officer…
ON SALE: March 20, 2018
10. A Reaper at the Gates by Sabaa Tahir
One of our favorite fantasy series of all time is this brutal, magical one from Sabaa Tahir, and we are practically counting down the days until book three can join our shelves. Plus this repackage is glorious. If you haven't started AN EMBER IN THE ASHES yet, it is a must.
The Blood Shrike, Helene Aquilla, is assailed on all sides. As she searches for a way to hold back the approaching darkness, her sister's life and the lives of all those in the Empire hang in the balance. Far to the east, Laia of Serra knows the fate of the world lies not in the machinations of the Martial court, but in stopping the Nightbringer…
ON SALE: May 22, 2018
11. Heart of Iron by Ashley Poston
Set SIX OF CROWS in space, add in some pirates and a web of gorgeously interweaved ANASTASIA mythology, and you've got this book. We can't wait for you to fall in love with this story (and this cast!), so definitely mark it down as a to-read now.
Seventeen-year-old Ana is a scoundrel by nurture and an outlaw by nature. Found as a child drifting through space with a sentient android called D09, Ana was saved by a fearsome space captain and the grizzled crew she now calls family. But D09—one of the last remaining illegal Metals—has been glitching, and Ana will stop at nothing to find a way to fix him…
ON SALE: February 27, 2018
12. Children of Blood and Bone by Tomi Adeyemi
This plot. This setting. This cover. This author. Everything about this story has us itching to dive into the pages, and from what we've heard, it definitely won't disappoint. It's a fantasy so different from so much else in the genre—ugh, is it March yet?!
Zélie Adebola remembers when the soil of Orïsha hummed with magic. Burners ignited flames, Tiders beckoned waves, and Zelie's Reaper mother summoned forth souls. But everything changed the night magic disappeared. Under the orders of a ruthless king, maji were targeted and killed, leaving Zélie without a mother and her people without hope…
ON SALE: March 6, 2018
13. Reign of the Fallen by Sarah Glenn Marsh
It was the cover of this glittering fantasy novel that first caught our eyes, but upon reading the synopsis we added it to our TBRs immediately. Then we heard that it's incredible when it comes to LGBT rep and gender equality, and it rocketed up the list. For monsters and mayhem, this world is going to be a must-read.
Odessa is one of Karthia's master necromancers, catering to the kingdom's ruling Dead. Whenever a noble dies, it's Odessa's job to raise them by retrieving their souls from a dreamy and dangerous shadow world called the Deadlands. But there is a cost to being raised–the Dead must remain shrouded, or risk transforming into zombie-like monsters known as Shades. If even a hint of flesh is exposed, the grotesque transformation will begin…
ON SALE: January 23, 2018
14. A Conspiracy of Stars by Olivia A. Cole
Back on our out-of-this-world kick, A CONSPIRACY OF STARS will take you places beautiful, unique, and dangerous. If you are a worldbuilding fanatic like we are, this book is a can't-miss. And that's not even counting the characters, action, and twists that make this book incredible, too.
Octavia has always dreamed of becoming a whitecoat, one of the prestigious N'Terra scientists who study the natural wonders of Faloiv. So when the once-secretive labs are suddenly opened to students, she leaps at the chance to see what happens behind their closed doors. However, she quickly discovers that all is not what it seems on Faloiv, and the experiments the whitecoats have been doing run the risk of upsetting the humans' fragile peace with the Faloii, Faloiv's indigenous people…
ON SALE: January 2, 2018
15. Broken Beautiful Hearts by Kami Garcia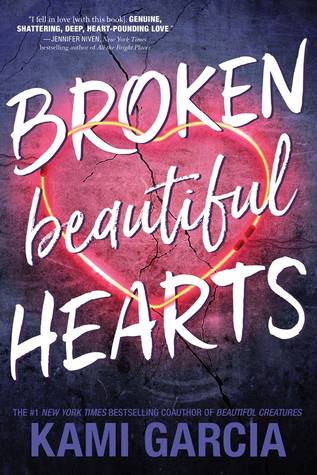 Ever since BEAUTIFUL CREATURES, Kami Garcia is an author that automatically goes on our to-read list. We love the way she writes romance, and we can't wait to dive into this one—darker, more dangerous, too—the same we have all the others.
Before, Peyton was a star soccer player with the perfect boyfriend, Reed. Now, she has a torn knee ligament, a scholarship on the line, and a shattered sense of self. No one believes Reed pushed her, causing her injury, and Peyton just wants to leave the trauma behind. Living with her uncle and twin cousins in their small, football-obsessed town seems like a great escape plan…
ON SALE: February 6, 2018
16. Love, Hate, and Other Filters by Samira Ahmed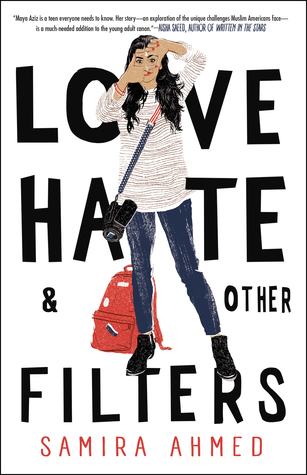 We have been counting down the days until we can dive into this searing, own voices story. Maya is struggling with her parents' expectations at home, but also the unfortunately too-common issues she faces in her everyday life. This read might not be the lightest, but it will be, we're sure, extraordinary.
American-born seventeen-year-old Maya Aziz is torn between worlds. There's the proper one her parents expect for their good Indian daughter: attending a college close to their suburban Chicago home, and being paired off with an older Muslim boy her mom deems "suitable." And then there is the world of her dreams: going to film school and living in New York City—and maybe (just maybe) pursuing a boy she's known from afar since grade school, a boy who's finally falling into her orbit at school…
ON SALE: January 16, 2018
17. Inkmistress by Audrey Coulthurst
If you didn't read OF FIRE AND STARS, let us catch you up—it's a lush fantasy world where the princess falls in love, not with the prince she's betrothed to, but with his sister instead. INKMISTRESS promises more of this epic and subversive romance. There's a reason the author lovingly refers to it as "of bisexuality and bloodshed."
Asra is a demigod with a dangerous gift: the ability to dictate the future by writing with her blood. To keep her power secret, she leads a quiet life as a healer on a remote mountain, content to help the people in her care and spend time with Ina, the mortal girl she loves. But Asra's peaceful life is upended when bandits threaten Ina's village and the king does nothing to help…
ON SALE: March 6, 2018
18. To Kill a Kingdom by Alexandra Christo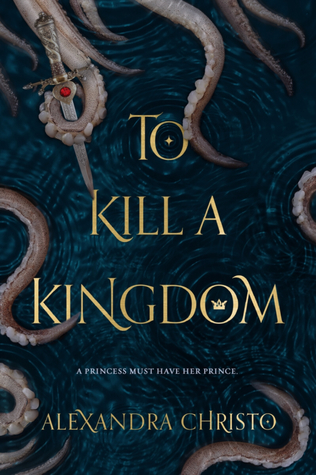 We love mermaids, but we are so here for this darker take on the tale. That's right, prepare yourselves for a siren fantasy. This book seems, brutal, fun, and everything we love about the genre, and you know we'll be digging into it the second we get a chance. Even if the princess terrifies us a bit.
Princess Lira is siren royalty and the most lethal of them all. With the hearts of seventeen princes in her collection, she is revered across the sea. Until a twist of fate forces her to kill one of her own. To punish her daughter, the Sea Queen transforms Lira into the one thing they loathe most—a human. Robbed of her song, Lira has until the winter solstice to deliver Prince Elian's heart to the Sea Queen or remain a human forever…
ON SALE: March 6, 2018
19. War Storm by Victoria Aveyard
We're literally counting down the days until WAR STORM, but we're also dreading what it means—that the RED QUEEN series is over, and there won't be any more Maven, Mare, or Evangeline to keep us entertained. What are the odds that all our faves get a happy ending?
Mare Barrow learned this all too well when Cal's betrayal nearly destroyed her. Now determined to protect her heart—and secure freedom for Reds and newbloods like her—Mare resolves to overthrow the kingdom of Norta once and for all… starting with the crown on Maven's head. But no battle is won alone, and before the Reds may rise as one, Mare must side with the boy who broke her heart in order to defeat the boy who almost broke her.
ON SALE: May 15, 2018
20. Restore Me by Tahereh Mafi
Honestly, too much of our book budget will be going to series that broke our hearts next year. But we just can't bring ourselves to care. This return to the SHATTER ME series is looking to be everything we could've hoped, and we can't wait to spend time with Warner, Kenji, and Juliette's whole gang again.
It's been sixteen days since Juliette Ferrars killed the supreme commander of North America and took over as ruler of The Reestablishment on the continent.
Sixteen days since she assassinated Warner's father.
Juliette thought she'd won. She took over Sector 45 and now has Warner by her side. But she's still the girl with the ability to kill with a single touch—and with so much power in her young hands, the world is watching her every move, waiting to see what happens next.
ON SALE: March 6, 2018
21. The Case for Jamie by Brittany Cavallaro
One of our favorite retelling sagas isn't a fairy tale at all—it's the story of Watson and Holmes. Jamie Watson and Charlotte Holmes, that is. We have missed these two troublemakers so much, and we are crossing all our fingers that things will work out between them. Plus, who doesn't love a mystery book with banter that will make you laugh out loud?
Jamie is going through the motions at Sherringford, trying to finish his senior year without incident, with a nice girlfriend he can't seem to fall for. Charlotte is on the run, from Lucien Moriarty and from her own mistakes. No one has seen her since that fateful night on the lawn in Sussex—and Charlotte wants it that way. She knows she isn't safe to be around. She knows her Watson can't forgive her…
ON SALE: March 6, 2018
22. Ink, Iron, and Glass by Gwendolyn Clare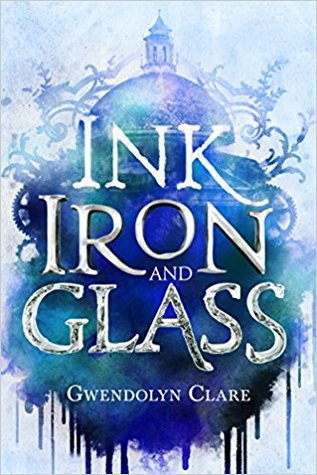 We have a soft spot for any YA book that includes writing as a plot point. This novel checks all the boxes as one with sprawling worlds, high-stakes action, and powers so unique that we have to hand it to the author. INK, IRON, AND GLASS definitely has us intrigued.
A certain pen, a certain book, and a certain person can craft entirely new worlds through a branch of science called scriptology. Elsa comes from one such world that was written into creation by her mother. But when her home is attacked and her mother abducted, Elsa must cross into the real world and use her own scriptology gifts to find her…
ON SALE: February 20, 2018
23. Leah On the Offbeat by Becky Albertalli
Yes, we're unbelievably excited for LOVE, SIMON, but we're just as excited to revisit the high school that started it all and spend more time with the resident drummer of our hearts, Leah Burke. She's bisexual but not out to her friends, and we can't wait to see where senior year takes her and our faves! Also… we heard talk of prom?
Leah's an anomaly in her friend group: the only child of a young, single mom, and her life is decidedly less privileged. She loves to draw but is too self-conscious to show it. And even though her mom knows she's bisexual, she hasn't mustered the courage to tell her friends. So Leah really doesn't know what to do when her rock-solid friend group starts to fracture in unexpected ways…
ON SALE: April 24, 2018
24. The Belles by Dhonielle Clayton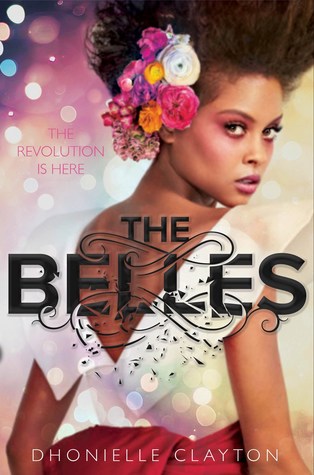 This book is beautiful. This world seems so lush and different, and we are 100% here for anything Dhonielle Clayton decides to do. We are ready for this book to shatter the fantastical glass ceiling—and look good doing it.
Camellia Beauregard is a Belle. In the opulent world of Orléans, Belles are revered, for they control Beauty, and Beauty is a commodity coveted above all else. In Orléans, the people are born gray, they are born damned, and only with the help of a Belle and her talents can they transform and be made beautiful. But it's not enough for Camellia to be just a Belle. She wants to be the favorite…
ON SALE: February 6, 2018
25. The Traitor Prince by C.J. Redwine
It started with THE SHADOW QUEEN. Our love affair with C.J. Redwine's dark, twisted take on the fairy tales we adore won us over hard and fast, and we're sure the newest installment in the Ravenspire series will do just the same. Who doesn't love the story of a stolen throne?
Javan Najafai, crown prince of Akram, has spent the last ten years at an elite boarding school, far away from his kingdom. But his eagerly awaited return home is cut short when a mysterious impostor takes his place—and no one believes Javan is the true prince. After barely escaping the impostor's assassins, Javan is thrown into Maqbara, the kingdom's most dangerous prison…
ON SALE: February 13, 2018
26. Sinless by Sarah Tarkoff
The UGLIES series was one of the first YA series that caught our imaginations, and SINLESS is definitely giving us those same vibes. This twisted take on morality literally made us gasp as we read. What makes good? What makes evil? It's gritty, it's entertaining, and it's a powerhouse of a book.
In Grace Luther's world, morality is physically enforced. Those who are "good" are blessed with beauty, while those who are not suffer horrifying consequences—disfigurement, or even death…
ON SALE: January 9, 2018
27. All Of This Is True by Lygia Day Peñaflor
This pop culture gem of a novel follows four friends who befriend their favorite YA author. Spoiler alert: It backfires. Majorly. We don't want to give too much away, but you will not be able to put this one down until the very last, gaspworthy page.
In this genre-defying page-turner from Lygia Day Peñaflor, four teens befriend their favorite YA novelist, only to find their deepest, darkest secrets in the pages of her next book—with devastating consequences. Miri Tan, for one, loved the book Undertow like it was a living being. So when she and her friends went to a book signing to hear the author, Fatima Ro, they concocted a plan to get close to her…
ON SALE: May 15, 2018
28. Heart of Thorns by Bree Barton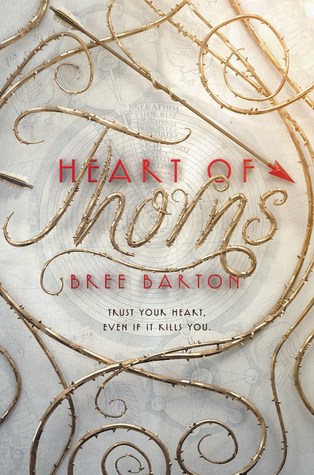 This one's quite a way out, but we couldn't resist adding this feminist YA fantasy novel into the mix. Women have the power in HEART OF THORNS, and their relationship with the rest of society—and with incredible main character Mia—is so unique and chilling. We can't wait for summer to get here just for this book to hit shelves.
In the ancient river kingdom, touch is a battlefield, bodies the instruments of war. Seventeen-year-old Mia Rose has pledged her life to hunting Gwyrach: women who can manipulate flesh, bones, breath, and blood. Not women. Demons. The same demons who killed her mother without a single scratch…
ON SALE: July 31, 2018
PIN THIS READING LIST!
---
What books are you saving your gift cards for? Let us know in the comments!
Up next: