To celebrate pride month we have LOTS of LGBTQ+ reading recommendations for you! A few weeks ago, we asked the community what books they'd recommend using the hashtag #YAPride. We had an amazing conversation about why LGBTQ+ rep is important, books that prominently feature LGBTQ+ characters, and which YA books have positively affected the LGBTQ+ community. We were so inspired by all your responses and decided to compile this list of must-read YA books featuring LGBTQ+ characters. We hope this list continues to grow each year so let us know which other books you'd like to see featured on this list!
Keep scrolling for a written out list with descriptions for each book!
CLICK HERE TO VIEW THIS AT FULL SIZE
Set in rural Montana in the early 1990s, emily m. danforth's The Miseducation of Cameron Post is a powerful and widely acclaimed YA coming-of-age novel in the tradition of the classic Annie on My Mind.
Cameron Post feels a mix of guilt and relief when her parents die in a car accident. Their deaths mean they will never learn the truth she eventually comes to—that she's gay. Orphaned, Cameron comes to live with her old-fashioned grandmother and ultraconservative aunt Ruth. There she falls in love with her best friend, a beautiful cowgirl. When she's eventually outed, her aunt sends her to God's Promise, a religious conversion camp that is supposed to "cure" her homosexuality. At the camp, Cameron comes face to face with the cost of denying her true identity.
Nature is out of balance in the human world. The sun hasn't shone in years, and crops are failing. Worse yet, strange and hostile creatures have begun to appear. The people's survival hangs in the balance.
To solve the crisis, the oracle stones are cast, and Kaede and Taisin, two seventeen-year-old girls, are picked to go on a dangerous and unheard-of journey to Tanlili, the city of the Fairy Queen. Taisin is a sage, thrumming with magic, and Kaede is of the earth, without a speck of the otherworldly. And yet the two girls' destinies are drawn together during the mission. As members of their party succumb to unearthly attacks and fairy tricks, the two come to rely on each other and even begin to fall in love. But the Kingdom needs only one huntress to save it, and what it takes could tear Kaede and Taisin apart forever.
With a steady boyfriend, the position of Student Council President, and a chance to go to an Ivy League college, high school life is just fine for Holland Jaeger. At least it seems to be. But when Cece Goddard comes to school, everything changes. Cece and Holland have undeniable feelings for each other, but how will others react to their developing relationship?
This moving love story between two girls is a worthy successor to Nancy Garden's classic young adult coming out novel, Annie on My Mind. With her characteristic humor and breezy style, Peters has captured the compelling emotions of young love.
Jesse cuts her own hair with a Swiss Army knife. She wears big green fisherman's boots. She's the founding (and only) member of NOLAW, the National Organization to Liberate All Weirdos. Emily wears sweaters with faux pearl buttons. She's vice president of the student council. She has a boyfriend.
These two girls have nothing in common, except the passionate "private time" they share every Tuesday afternoon. Jesse wishes their relationship could be out in the open, but Emily feels she has too much to lose. When they find themselves on opposite sides of a heated school conflict, they each have to decide what's more important: what you believe in, or the one you love?
An atmospheric and romantic debut fantasy perfect for fans of Ash and The Winner's Curse.
Betrothed since childhood to the prince of Mynaria, Princess Dennaleia has always known what her future holds. Her marriage will seal the alliance between Mynaria and her homeland, protecting her people from other hostile kingdoms. But Denna has a secret. She possesses an Affinity for fire—a dangerous gift for the future queen of a land where magic is forbidden.
Now Denna has to learn the ways of her new kingdom while trying to hide her growing magic. To make matters worse, she must learn to ride Mynaria's formidable warhorses before her coronation—and her teacher is the person who intimidates her most, the prickly and unconventional Princess Amaranthine, sister of her betrothed.
When a shocking assassination leaves the kingdom reeling, Mare and Denna reluctantly join forces to search for the culprit. As the two work together, they discover there is more to one another than they thought—and soon their friendship is threatening to blossom into something more.
But with dangerous conflict brewing that makes the alliance more important than ever, acting on their feelings could be deadly. Forced to choose between their duty and their hearts, Mare and Denna must find a way to save their kingdoms—and each other.
All Pen wants is to be the kind of girl she's always been. So why does everyone have a problem with it? They think the way she looks and acts means she's trying to be a boy—that she should quit trying to be something she's not. If she dresses like a girl, and does what her folks want, it will show respect. If she takes orders and does what her friend Colby wants, it will show her loyalty.
But respect and loyalty, Pen discovers, are empty words. Old-world parents, disintegrating friendships, and strong feelings for other girls drive Pen to see the truth—that in order to be who she truly wants to be, she'll have to man up.
Sixteen-year-old Sana Kiyohara has too many secrets. Some are small, like how it bothers her when her friends don't invite her to parties. Some are big, like the fact that her father may be having an affair. And then there's the one that she can barely even admit to herself—the one about how she might have a crush on her best friend.
When Sana and her family move to California, she begins to wonder if it's finally time for some honesty, especially after she meets Jamie Ramirez. Jamie is beautiful and smart and unlike anyone Sana's ever known. There are just a few problems: Sana's new friends don't trust Jamie's crowd; Jamie's friends clearly don't want her around anyway; and a sweet guy named Caleb seems to have more-than-friendly feelings for her. Meanwhile, her dad's affair is becoming too obvious to ignore.
Sana always figured that the hardest thing would be to tell people that she wants to date a girl, but as she quickly learns, telling the truth is easy…what comes after it, though, is a whole lot more complicated.
Juliet Milagros Palante is leaving the Bronx and headed to Portland, Oregon. She just came out to her family and isn't sure if her mom will ever speak to her again. But Juliet has a plan, sort of, one that's going to help her figure out this whole "Puerto Rican lesbian" thing. She's interning with the author of her favorite book: Harlowe Brisbane, the ultimate authority on feminism, women's bodies, and other gay-sounding stuff.
Will Juliet be able to figure out her life over the course of one magical summer? Is that even possible? Or is she running away from all the problems that seem too big to handle?
With more questions than answers, Juliet takes on Portland, Harlowe, and most importantly, herself.
Joanna meets the perfect girl for her and must decide whether to break a promise that could change everything for her and her family or lose out on love in this funny, moving, and charming romance. It's perfect for fans of Julie Murphy's Dumplin' and Becky Albertalli's Simon vs. the Homo Sapiens Agenda.
Joanna Gordon has been out and proud for years, but when her popular radio evangelist father remarries and decides to move all three of them from Atlanta to the more conservative Rome, Georgia, he asks Jo to do the impossible: to lie low for the rest of her senior year. And Jo reluctantly agrees.
Although it is (mostly) much easier for Jo to fit in as a straight girl, things get complicated when she meets Mary Carlson, the oh-so-tempting sister of her new friend at school. But Jo couldn't possibly think of breaking her promise to her dad. Even if she's starting to fall for the girl. Even if there's a chance Mary Carlson might be interested in her, too. Right?
New York Times  bestselling author David Levithan tells the based-on-true-events story of Harry and Craig, two 17-year-olds who are about to take part in a 32-hour marathon of kissing to set a new Guinness World Record—all of which is narrated by a Greek Chorus of the generation of gay men lost to AIDS.
While the two increasingly dehydrated and sleep-deprived boys are locking lips, they become a focal point in the lives of other teen boys dealing with languishing long-term relationships, coming out, navigating gender identity, and falling deeper into the digital rabbit hole of gay hookup sites—all while the kissing former couple tries to figure out their own feelings for each other.
Aristotle is an angry teen with a brother in prison. Dante is a know-it-all who has an unusual way of looking at the world. When the two meet at the swimming pool, they seem to have nothing in common. But as the loners start spending time together, they discover that they share a special friendship—the kind that changes lives and lasts a lifetime. And it is through this friendship that Ari and Dante will learn the most important truths about themselves and the kind of people they want to be.
HERO BY PERRY MOORE
The last thing in the world Thom Creed wants is to add to his father's pain, so he keeps secrets. Like that he has special powers. And that he's been asked to join the League – the very organization of superheroes that spurned his dad. But the most painful secret of all is one Thom can barely face himself: he's gay.
But becoming a member of the League opens up a new world to Thom. There, he connects with a misfit group of aspiring heroes, including Scarlett, who can control fire but not her anger; Typhoid Larry, who can make anyone sick with his touch; and Ruth, a wise old broad who can see the future. Like Thom, these heroes have things to hide; but they will have to learn to trust one another when they uncover a deadly conspiracy within the League.
To survive, Thom will face challenges he never imagined. To find happiness, he'll have to come to terms with his father's past and discover the kind of hero he really wants to be.
PROXY BY ALEX LONDO
Knox was born into one of the City's wealthiest families. A Patron, he has everything a boy could possibly want—the latest tech, the coolest clothes, and a Proxy to take all his punishments. When Knox breaks a vase, Syd is beaten. When Knox plays a practical joke, Syd is forced to haul rocks. And when Knox crashes a car, killing one of his friends, Syd is branded and sentenced to death.
Syd is a Proxy. His life is not his own.
Then again, neither is Knox's. Knox and Syd have more in common than either would guess. So when Knox and Syd realize that the only way to beat the system is to save each other, they flee. Yet Knox's father is no ordinary Patron, and Syd is no ordinary Proxy. The ensuing cross-country chase will uncover a secret society of rebels, test both boys' resolve, and shine a blinding light onto a world of those who owe and those who pay. Some debts, it turns out, cannot be repaid.
Quinn Roberts is a sixteen-year-old smart aleck and Hollywood hopeful whose only worry used to be writing convincing dialogue for the movies he made with his sister Annabeth. Of course, that was all before—before Quinn stopped going to school, before his mom started sleeping on the sofa…and before Annabeth was killed in a car accident.
Enter Geoff, Quinn's best friend who insists it's time that Quinn came out—at least from hibernation. One haircut later, Geoff drags Quinn to his first college party, where instead of nursing his pain, he meets a guy—a hot one—and falls hard. What follows is an upside-down week in which Quinn begins imagining his future as a screenplay that might actually have a happily-ever-after ending—if, that is, he can finally step back into the starring role of his own life story.
Sixteen-year-old and not-so-openly gay Simon Spier prefers to save his drama for the school musical. But when an email falls into the wrong hands, his secret is at risk of being thrust into the spotlight. Now change-averse Simon has to find a way to step out of his comfort zone before he's pushed out—without alienating his friends, compromising himself, or fumbling a shot at happiness with the most confusing, adorable guy he's never met.
Incredibly funny and poignant, this twenty-first-century coming-of-age, coming out story—wrapped in a geek romance—is a knockout of a debut novel by Becky Albertalli.
If you asked anyone in his small Vermont town, they'd tell you the facts: James Liddell, star athlete, decent student, and sort-of boyfriend to cute, peppy Theresa, is a happy, funny, carefree guy.
But whenever James sits down at his desk to write, he tells a different story. As he fills his drawers with letters to the people in his world—letters he never intends to send—he spills the truth: he's trying hard, but he just isn't into Theresa. It's his friend, a boy, who lingers in his thoughts.
James's secret letters are his safe space—but his truth can't stay hidden for long. Will he come clean to his parents, his teammates, and himself, or is he destined to live a life of fiction?
This heartfelt debut novel explores the muddy landscape of truth and lies and lays bare the sometimes painful but often hopeful work of writing one's own authentic story.
RELEASE by Patrick Ness
Adam Thorn doesn't know it yet, but today will change his life.
Between his religious family, a deeply unpleasant ultimatum from his boss, and his own unrequited love for his sort-of ex, Enzo, it seems as though Adam's life is falling apart.  At least he has two people to keep him sane: his new boyfriend (he does love Linus, doesn't he?) and his best friend, Angela.
But all day long, old memories and new heartaches come crashing together, throwing Adam's life into chaos. The bindings of his world are coming untied one by one; yet in spite of everything he has to let go, he may also find freedom in the release.
From the New York Times bestselling author of A Monster Calls comes a raw, darkly funny, and deeply affecting story about the courage it takes to live your truth.

Lance has always known he was gay, but he's never had a real boyfriend. Sergio is bisexual, but his only real relationship was with a girl. When the two of them meet, they have an instant connection–but will it be enough to overcome their differences? Allie's been in a relationship with a guy for the last two years–but when she meets Kimiko, she can't get her out of her mind. Does this mean she's gay? Does it mean she's bi? Kimiko, falling hard for Allie, and finding it impossible to believe that a gorgeous girl like Allie would be into her, is willing to stick around and help Allie figure it out.

Across North America, flocks of birds hurl themselves into airplanes, causing at least a dozen to crash. Thousands of people die. Fearing terrorism, the United States government grounds all flights, and millions of travelers are stranded.
Among them are Reese and her debate team partner and longtime crush David, who are in Arizona when the disaster occurs. On their drive home to San Francisco, along a stretch of empty highway in the middle of the Nevada night, a bird flies into their headlights. The car flips over. When they wake up in a military hospital, the doctor won't tell them what happened, where they are–or how they've been miraculously healed.
Things become even stranger when Reese returns home. San Francisco feels like a different place with police enforcing curfew, hazmat teams collecting dead birds, and a strange presence that seems to be following her. When Reese unexpectedly collides with the beautiful Amber Gray, her search for the truth is forced in an entirely new direction-and threatens to expose a vast global conspiracy that the government has worked for decades to keep secret.
CODA BY EMMA TREVAYNE

Ever since he was a young boy, music has coursed through the veins of eighteen-year-old Anthem—the Corp has certainly seen to that. By encoding music with addictive and mind-altering elements, the Corp holds control over all citizens, particularly conduits like Anthem, whose life energy feeds the main power in the Grid.
Anthem finds hope and comfort in the twin siblings he cares for, even as he watches the life drain slowly and painfully from his father. Escape is found in his underground rock band, where music sounds free, clear, and unencoded deep in an abandoned basement. But when a band member dies suspiciously from a tracking overdose, Anthem knows that his time has suddenly become limited. Revolution all but sings in the air, and Anthem cannot help but answer the call with the chords of choice and free will. But will the girl he loves help or hinder him?
When Suzette comes home to Los Angeles from her boarding school in New England, she isn't sure if she'll ever want to go back. L.A. is where her friends and family are (along with her crush, Emil). And her stepbrother, Lionel, who has been diagnosed with bipolar disorder, needs her emotional support.
But as she settles into her old life, Suzette finds herself falling for someone new…the same girl her brother is in love with. When Lionel's disorder spirals out of control, Suzette is forced to confront her past mistakes and find a way to help her brother before he hurts himself–or worse.
Nine months. Two weeks. Six days.
That's how long recovering addict Sophie's been drug-free. Four months ago her best friend, Mina, died in what everyone believes was a drug deal gone wrong – a deal they think Sophie set up. Only Sophie knows the truth. She and Mina shared a secret, but there was no drug deal. Mina was deliberately murdered.
Forced into rehab for an addiction she'd already beaten, Sophie's finally out and on the trail of the killer—but can she track them down before they come for her?
It took Will Caynes seventeen years to have his first kiss. He should be ecstatic…except that it was with his best friend, Angus, while they were both drunk and stoned. Will's not gay, but he did sort of enjoy whatever it was he felt with Angus. Unsettled by his growing interest in Angus, Will avoids his friend and even starts dating a sophomore, Brandy. When he's hooking up with her, he's totally into it, so he must be straight, right? Then why does he secretly keep going back to Angus?
Confusing as Will's feelings are, they're a welcome distraction from his complicated home life. His father has started drinking earlier each day when he should be working on never-ending house renovations. And his mom—divorced and living in a McMansion with her new husband—isn't much help, unless she's buying Will a bunch of stuff he doesn't need. Between the two of them, neither feels like much of a parent—which leaves Will on his own in figuring things out with his girlfriend and best friend. He loves them both, but deciding who to be with will ultimately hurt someone. Himself, probably the most.
 A young bisexual British lord embarks on an unforgettable Grand Tour of Europe with his best friend/secret crush. An 18th-century romantic adventure for the modern age written by This Monstrous Thing author Mackenzi Lee—Simon vs. the Homo Sapiens Agenda meets the 1700s.
Henry "Monty" Montague doesn't care that his roguish passions are far from suitable for the gentleman he was born to be. But as Monty embarks on his grand tour of Europe, his quests for pleasure and vice are in danger of coming to an end. Not only does his father expect him to take over the family's estate upon his return, but Monty is also nursing an impossible crush on his best friend and traveling companion, Percy.
So Monty vows to make this yearlong escapade one last hedonistic hurrah and flirt with Percy from Paris to Rome. But when one of Monty's reckless decisions turns their trip abroad into a harrowing manhunt, it calls into question everything he knows, including his relationship with the boy he adores.
Witty, dazzling, and intriguing at every turn, The Gentleman's Guide to Vice and Virtue is an irresistible romp that explores the undeniably fine lines between friendship and love.
All seventeen year-old Grace Glasser wants is her own life. A normal life in which she sleeps in the same bed for longer than three months and doesn't have to scrounge for spare change to make sure the electric bill is paid. Emotionally trapped by her unreliable mother, Maggie, and the tiny cape on which she lives, she focuses on her best friend, her upcoming audition for a top music school in New York, and surviving Maggie's latest boyfriend—who happens to be Grace's own ex-boyfriend's father.
Her attempts to lay low until she graduates are disrupted when she meets Eva, a girl with her own share of ghosts she's trying to outrun. Grief-stricken and lonely, Eva pulls Grace into midnight adventures and feelings Grace never planned on. When Eva tells Grace she likes girls, both of their worlds open up. But, united by loss, Eva also shares a connection with Maggie. As Grace's mother spirals downward, both girls must figure out how to love and how to move on.
LUNA BY JULIE ANNE PETERS
Regan's brother Liam can't stand the person he is during the day. Like the moon from whom Liam has chosen his female namesake, his true self, Luna, only reveals herself at night. In the secrecy of his basement bedroom Liam transforms himself into the beautiful girl he longs to be, with help from his sister's clothes and makeup. Now, everything is about to change-Luna is preparing to emerge from her cocoon. But are Liam's family and friends ready to welcome Luna into their lives?
Compelling and provocative, this is an unforgettable novel about a transgender teen's struggle for self-identity and acceptance.
I AM J BY CRIS BEAM
J always felt different. He was certain that eventually everyone would understand who he really was; a boy mistakenly born as a girl. Yet as he grew up, his body began to betray him; eventually J stopped praying to wake up a "real boy" and started covering up his body, keeping himself invisible – from his family, from his friends…from the world. But after being deserted by the best friend he thought would always be by his side, J decides that he's done hiding – it's time to be who he really is. And this time he is determined not to give up, no matter the cost.
An inspiring story of self-discovery, of choosing to stand up for yourself, and of finding your own path – readers will recognize a part of themselves in J's struggle to love his true self.
Logan Witherspoon recently discovered that his girlfriend of three years cheated on him. But things start to look up when a new student breezes through the halls of his small-town high school. Sage Hendricks befriends Logan at a time when he no longer trusts or believes in people. Sage has been homeschooled for a number of years and her parents have forbidden her to date anyone, but she won't tell Logan why.
One day, Logan acts on his growing feelings for Sage. Moments later, he wishes he never had. Sage finally discloses her big secret: she's actually a boy. Enraged, frightened, and feeling betrayed, Logan lashes out at Sage and disowns her. But once Logan comes to terms with what happened, he reaches out to Sage in an attempt to understand her situation. But Logan has no idea how rocky the road back to friendship will be.
Angela Katz-McNair has never felt quite right as a girl, but it's a shock to everyone when she cuts her hair short, buys some men's clothes, and announces she'd like to be called by a new name, Grady. Although Grady is happy about his decision to finally be true to himself, everybody else is having trouble processing the news. Grady's parents act hurt; his sister is mortified; and his best friend, Eve, won't acknowledge his existence. On top of that, there are more practical concerns–for instance, which locker room is he supposed to use for gym class? Grady didn't expect his family and friends to be happy about his decision, but he also didn't expect kids at school to be downright nasty about it. But as the victim of some cruel jokes, Grady also finds unexpected allies, including the school geek Sebastian, and Kita Charles, who's a gorgeous senior.
In a voice tinged with humor and sadness, Ellen Wittlinger explores Grady's struggles–struggles any teen will be able to relate to.
FREAKBOY BY KRISTIN CLARK
From the outside, Brendan Chase seems to have it pretty easy. He's a star wrestler, a video game aficionado, and a loving boyfriend to his seemingly perfect match, Vanessa. But on the inside, Brendan struggles to understand why his body feels so wrong—why he sometimes fantasizes having long hair, soft skin, and gentle curves. Is there even a name for guys like him? Guys who sometimes want to be girls? Or is Brendan just a freak?
In razor-sharp verse, Kristin Clark folds three narratives into one powerful story: Brendan trying to understand his sexual identity, Vanessa fighting to keep her and Brendan's relationship alive, and Angel struggling to confront her demons.
Dylan doesn't have a lot of experience with comfort. His room in the falling-down Village Estates can generously be categorized as squalid, and he sure isn't getting any love from his mother, who seemed to—no, definitely did—enjoy the perks that went along with being the parent of a "cancer kid."
His only escape has been in the form of his favorite video game—World of Warcraft—and the one true friend who makes him feel understood, even if it is just online: Arden. And now that Dylan is suddenly in remission, he wants to take Arden on a real mission, one he never thought he'd live to set out on: a journey to a mysterious ship in the middle of the Salton Sea.
But Arden is fighting her own battles, ones that Dylan can't always help her win. As they navigate their way west, they grapple with Arden's father (who refuses to recognize his daughter's true gender), Dylan's addiction, and the messy, complicated romance fighting so hard to blossom through the cracks of their battle-hardened hearts.
Two boys. Two secrets.
David Piper has always been an outsider. His parents think he's gay. The school bully thinks he's a freak. Only his two best friends know the real truth – David wants to be a girl.
On the first day at his new school Leo Denton has one goal – to be invisible. Attracting the attention of the most beautiful girl in year eleven is definitely not part of that plan.
When Leo stands up for David in a fight, an unlikely friendship forms. But things are about to get messy. Because at Eden Park School secrets have a funny habit of not staying secret for long…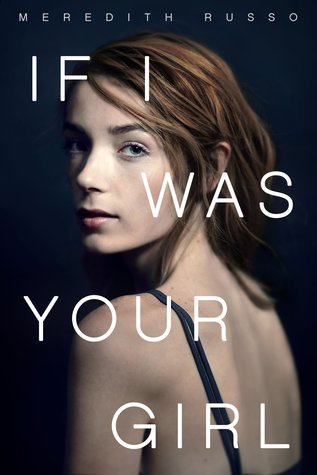 Amanda Hardy is the new girl in school in Lambertville, Tennessee. Like any other girl, all she wants is to make friends and fit in. But Amanda is keeping a secret. There's a reason why she transferred schools for her senior year, and why she's determined not to get too close to anyone.
And then she meets Grant Everett. Grant is unlike anyone she's ever met—open, honest, kind—and Amanda can't help but start to let him into her life. As they spend more time together, she finds herself yearning to share with Grant everything about herself…including her past. But she's terrified that once she tells Grant the truth, he won't be able to see past it.
Because the secret that Amanda's been keeping? It's that she used to be Andrew.
Born a girl, Peyton Honeycutt meets Tara Parks in the eighth grade bathroom shortly after he gets his first period. It is the best and worst day of his life. Determined to impress Tara, Peyton sets out to win her love by mastering the drums and basketball. He takes on Tara's small-minded mother, the bully at school, and the prejudices within his conservative hometown. In the end, Peyton must accept and stand up for who he is or lose the woman he loves.
Rafe is a normal teenager from Boulder, Colorado. He plays soccer. He's won skiing prizes. He likes to write.
And, oh yeah, he's gay. He's been out since 8th grade, and he isn't teased, and he goes to other high schools and talks about tolerance and stuff. And while that's important, all Rafe really wants is to just be a regular guy. Not that GAY guy. To have it be a part of who he is, but not the headline, every single time.
So when he transfers to an all-boys' boarding school in New England, he decides to keep his sexuality a secret — not so much going back in the closet as starting over with a clean slate. But then he sees a classmate breaking down. He meets a teacher who challenges him to write his story. And most of all, he falls in love with Ben . . . who doesn't even know that love is possible.
Every day a different body. Every day a different life. Every day in love with the same girl.
There's never any warning about where it will be or who it will be. A has made peace with that, even established guidelines by which to live: Never get too attached. Avoid being noticed. Do not interfere.
It's all fine until the morning that A wakes up in the body of Justin and meets Justin's girlfriend, Rhiannon. From that moment, the rules by which A has been living no longer apply. Because finally A has found someone he wants to be with—day in, day out, day after day.
Ash by Malinda Lo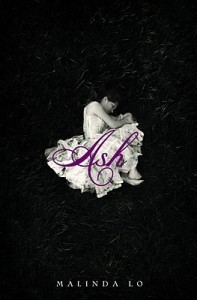 In the wake of her father's death, Ash is left at the mercy of her cruel stepmother. Consumed with grief, her only joy comes by the light of the dying hearth fire, rereading the fairy tales her mother once told her. In her dreams, someday the fairies will steal her away, as they are said to do. When she meets the dark and dangerous fairy Sidhean, she believes that her wish may be granted.
The day that Ash meets Kaisa, the King's Huntress, her heart begins to change. Instead of chasing fairies, Ash learns to hunt with Kaisa. Though their friendship is as delicate as a new bloom, it reawakens Ash's capacity for love-and her desire to live. But Sidhean has already claimed Ash for his own, and she must make a choice between fairy tale dreams and true love.
One cold night, in a most unlikely corner of Chicago, two teens—both named Will Grayson—are about to cross paths. As their worlds collide and intertwine, the Will Graysons find their lives going in new and unexpected directions, building toward romantic turns-of-heart and the epic production of history's most fabulous high school musical.
Hilarious, poignant, and deeply insightful, John Green and David Levithan's collaborative novel is brimming with a double helping of the heart and humor that have won both of them legions of faithful fans.
World history has been made by countless lesbian, gay, bisexual, transgender, and queer individuals—and you've never heard of many of them.
Queer author and activist Sarah Prager delves deep into the lives of 23 people who fought, created, and loved on their own terms. From high-profile figures like Abraham Lincoln and Eleanor Roosevelt to the trailblazing gender-ambiguous Queen of Sweden and a bisexual blues singer who didn't make it into your history books, these astonishing true stories uncover a rich queer heritage that encompasses every culture, in every era.
By turns hilarious and inspiring, the beautifully illustrated Queer, There, and Everywhere is for anyone who wants the real story of the queer rights movement.
Riley Cavanaugh is many things: Punk rock. Snarky. Rebellious. And gender fluid. Some days Riley identifies as a boy, and others as a girl. But Riley isn't exactly out yet. And between starting a new school and having a congressman father running for reelection in über-conservative Orange County, the pressure—media and otherwise—is building up in Riley's life.
On the advice of a therapist, Riley starts an anonymous blog to vent those pent-up feelings and tell the truth of what it's really like to be a gender fluid teenager. But just as Riley's starting to settle in at school—even developing feelings for a mysterious outcast—the blog goes viral, and an unnamed commenter discovers Riley's real identity, threatening exposure. And Riley must make a choice: walk away from what the blog has created—a lifeline, new friends, a cause to believe in—or stand up, come out, and risk everything.
From debut author Jeff Garvin comes a powerful and uplifting portrait of a modern teen struggling with high school, relationships, and what it means to be a person.
When Kristin Lattimer is voted homecoming queen, it seems like another piece of her ideal life has fallen into place. She's a champion hurdler with a full scholarship to college and she's madly in love with her boyfriend. In fact, she's decided that she's ready to take things to the next level with him.
But Kristin's first time isn't the perfect moment she's planned—something is very wrong. A visit to the doctor reveals the truth: Kristin is intersex, which means that though she outwardly looks like a girl, she has male chromosomes, not to mention boy "parts."
Dealing with her body is difficult enough, but when her diagnosis is leaked to the whole school, Kristin's entire identity is thrown into question. As her world unravels, can she come to terms with her new self?
Incredibly compelling and sensitively told, None of the Above is a thought-provoking novel that explores what it means to be a boy, a girl, or something in between.
To everyone who knows them, best friends Miel and Sam are as strange as they are inseparable. Roses grow out of Miel's wrist, and rumors say that she spilled out of a water tower when she was five. Sam is known for the moons he paints and hangs in the trees, and for how little anyone knows about his life before he and his mother moved to town. But as odd as everyone considers Miel and Sam, even they stay away from the Bonner girls, four beautiful sisters rumored to be witches. Now they want the roses that grow from Miel's skin, convinced that their scent can make anyone fall in love. And they're willing to use every secret Miel has fought to protect to make sure she gives them up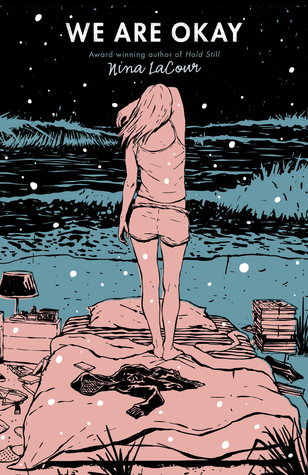 You go through life thinking there's so much you need…
Until you leave with only your phone, your wallet, and a picture of your mother.
Marin hasn't spoken to anyone from her old life since the day she left everything behind. No one knows the truth about those final weeks. Not even her best friend, Mabel. But even thousands of miles away from the California coast, at college in New York, Marin still feels the pull of the life and tragedy she's tried to outrun. Now, months later, alone in an emptied dorm for winter break, Marin waits. Mabel is coming to visit, and Marin will be forced to face everything that's been left unsaid and finally confront the loneliness that has made a home in her heart.
Carry On by Rainbow Rowell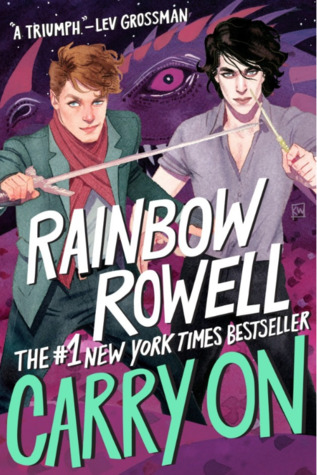 Simon Snow is the worst Chosen One who's ever been chosen.
That's what his roommate, Baz, says. And Baz might be evil and a vampire and a complete git, but he's probably right.
Half the time, Simon can't even make his wand work, and the other half, he starts something on fire. His mentor's avoiding him, his girlfriend broke up with him, and there's a magic-eating monster running around, wearing Simon's face. Baz would be having a field day with all this, if he were here — it's their last year at the Watford School of Magicks, and Simon's infuriating nemesis didn't even bother to show up.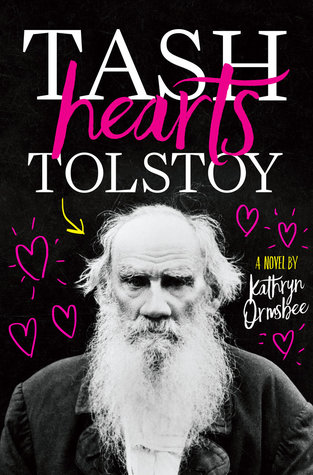 After a shout-out from one of the Internet's superstar vloggers, Natasha "Tash" Zelenka finds herself and her obscure, amateur web series, Unhappy Families, thrust into the limelight: She's gone viral.
Her show is a modern adaptation of Anna Karenina—written by Tash's literary love Count Lev Nikolayevich "Leo" Tolstoy. Tash is a fan of the forty thousand new subscribers, their gushing tweets, and flashy Tumblr GIFs. Not so much the pressure to deliver the best web series ever.
And when Unhappy Families is nominated for a Golden Tuba award, Tash's cyber-flirtation with Thom Causer, a fellow award nominee, suddenly has the potential to become something IRL—if she can figure out how to tell said crush that she's romantic asexual.
Tash wants to enjoy her newfound fame, but will she lose her friends in her rise to the top? What would Tolstoy do?
When a plane crash strands thirteen teen beauty contestants on a mysterious island, they struggle to survive, to get along with one another, to combat the island's other diabolical occupants, and to learn their dance numbers in case they are rescued in time for the competition.
 Sixteen-year-old Clariel is not adjusting well to her new life in the city of Belisaere, the capital of the Old Kingdom. She misses roaming freely within the forests of Estwael, and she feels trapped within the stone city walls. And in Belisaere she is forced to follow the plans, plots and demands of everyone, from her parents to her maid, to the sinister Guildmaster Kilp. Clariel can see her freedom slipping away. It seems too that the city itself is descending into chaos, as the ancient rules binding Abhorsen, King and Clayr appear to be disintegrating.
With the discovery of a dangerous Free Magic creature loose in the city, Clariel is given the chance both to prove her worth and make her escape. But events spin rapidly out of control. Clariel finds herself more trapped than ever, until help comes from an unlikely source. But the help comes at a terrible cost. Clariel must question the motivations and secret hearts of everyone around her – and it is herself she must question most of all.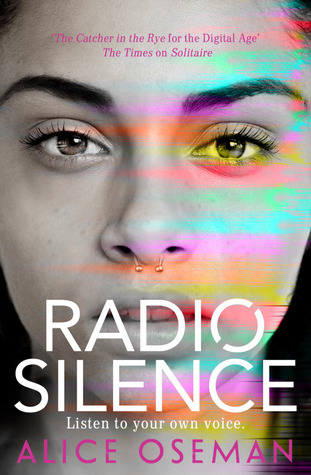 What if everything you set yourself up to be was wrong?
Frances has always been a study machine with one goal, elite university. Nothing will stand in her way; not friends, not a guilty secret – not even the person she is on the inside.
But when Frances meets Aled, the shy genius behind her favourite podcast, she discovers a new freedom. He unlocks the door to Real Frances and for the first time she experiences true friendship, unafraid to be herself. Then the podcast goes viral and the fragile trust between them is broken. Caught between who she was and who she longs to be, Frances' dreams come crashing down. Suffocating with guilt, she knows that she has to confront her past…She has to confess why Carys disappeared… Meanwhile at uni, Aled is alone, fighting even darker secrets. It's only by facing up to your fears that you can overcome them. And it's only by being your true self that you can find happiness. Frances is going to need every bit of courage she has.
Paloma High School is ordinary by anyone's standards. It's got the same cliques, the same prejudices, the same suspect cafeteria food. And like every high school, every student has something to hide—from Kat, the thespian who conceals her trust issues onstage, to Valentine, the neurotic genius who's planted the seed of a school scandal.
When that scandal bubbles over, and rumors of a teacher-student affair surface, everyone starts hunting for someone to blame. For the seven unlikely allies at the heart of it all, the collision of their seven ordinary-seeming lives results in extraordinary change.
 Children have always disappeared under the right conditions; slipping through the shadows under a bed or at the back of a wardrobe, tumbling down rabbit holes and into old wells, and emerging somewhere… else.
But magical lands have little need for used-up miracle children. Nancy tumbled once, but now she's back. The things she's experienced… they change a person. The children under Miss West's care understand all too well. And each of them is seeking a way back to their own fantasy world. But Nancy's arrival marks a change at the Home. There's a darkness just around each corner, and when tragedy strikes, it's up to Nancy and her new-found schoolmates to get to the heart of the matter. No matter the cost.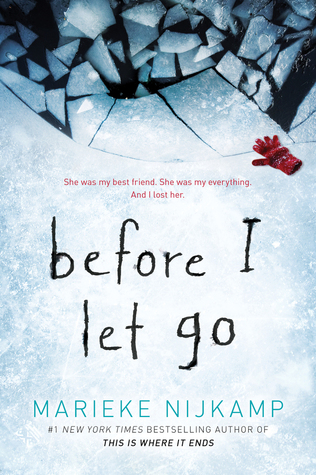 Days before Corey is to return home to the snow and ice of Lost Creek, Alaska, to visit her best friend, Kyra dies. Corey is devastated―and confused. The entire Lost community speaks in hushed tones about the town's lost daughter, saying her death was meant to be. And they push Corey away like she's a stranger.
Corey knows something is wrong. Lost is keeping secrets―chilling secrets. But piecing together the truth about what happened to her best friend may prove as difficult as lighting the sky in an Alaskan winter…
Alice had her whole summer planned. Non-stop all-you-can-eat buffets while marathoning her favorite TV shows (best friends totally included) with the smallest dash of adulting–working at the library to pay her share of the rent. The only thing missing from her perfect plan? Her girlfriend (who ended things when Alice confessed she's asexual). Alice is done with dating–no thank you, do not pass go, stick a fork in her, done.
But then Alice meets Takumi and she can't stop thinking about him or the rom com-grade romance feels she did not ask for (uncertainty, butterflies, and swoons, oh my!).
When her blissful summer takes an unexpected turn, and Takumi becomes her knight with a shiny library employee badge (close enough), Alice has to decide if she's willing to risk their friendship for a love that might not be reciprocated—or understood.
Set in a near-future world where the British Empire never fell and the United States never rose, That Inevitable Victorian Thing is a novel of love, duty, and the small moments that can change people and the world.
Victoria-Margaret is the crown princess of the empire, a direct descendent of Victoria I, the queen who changed the course of history two centuries earlier. The imperial practice of genetically arranged matchmaking will soon guide Margaret into a politically advantageous marriage like her mother before her, but before she does her duty, she'll have one summer incognito in a far corner of empire. In Toronto, she meets Helena Marcus, daughter of one of the empire's greatest placement geneticists, and August Callaghan, the heir apparent to a powerful shipping firm currently besieged by American pirates. In a summer of high-society debutante balls, politically charged tea parties, and romantic country dances, Margaret, Helena, and August discover they share an unusual bond and maybe a one in a million chance to have what they want and to change the world in the process —just like the first Queen Victoria.
27 Hours by Tristina Wright
Rumor Mora fears two things: hellhounds too strong for him to kill, and failure. Jude Welton has two dreams: for humans to stop killing monsters, and for his strange abilities to vanish. But in no reality should a boy raised to love monsters fall for a boy raised to kill them. Nyx Llorca keeps two secrets: the moon speaks to her, and she's in love with Dahlia, her best friend. Braeden Tennant wants two things: to get out from his mother's shadow, and to unlearn Epsilon's darkest secret. They'll both have to commit treason to find the truth.
During one twenty-seven-hour night, if they can't stop the war between the colonies and the monsters from becoming a war of extinction, the things they wish for will never come true, and the things they fear will be all that's left. 27 Hours is a sweeping, thrilling story featuring a stellar cast of queer teenagers battling to save their homes and possibly every human on Sahara as the clock ticks down to zero.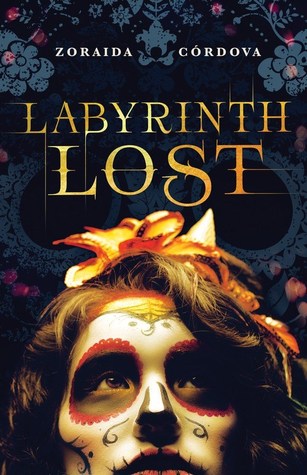 Nothing says Happy Birthday like summoning the spirits of your dead relatives.
Alex is a bruja, the most powerful witch in a generation…and she hates magic. At her Deathday celebration, Alex performs a spell to rid herself of her power. But it backfires. Her whole family vanishes into thin air, leaving her alone with Nova, a brujo boy she can't trust. A boy whose intentions are as dark as the strange marks on his skin.
The only way to get her family back is to travel with Nova to Los Lagos, a land in-between, as dark as Limbo and as strange as Wonderland…
Beast by Brie Spangler
Tall, meaty, muscle-bound, and hairier than most throw rugs, Dylan doesn't look like your average fifteen-year-old, so, naturally, high school has not been kind to him. To make matters worse, on the day his school bans hats (his preferred camouflage), Dylan goes up on his roof only to fall and wake up in the hospital with a broken leg—and a mandate to attend group therapy for self-harmers.
Dylan vows to say nothing and zones out at therapy—until he meets Jamie. She's funny, smart, and so stunning, even his womanizing best friend, JP, would be jealous. She's also the first person to ever call Dylan out on his self-pitying and superficiality. As Jamie's humanity and wisdom begin to rub off on Dylan, they become more than just friends. But there is something Dylan doesn't know about Jamie, something she shared with the group the day he wasn't listening. Something that shouldn't change a thing. She is who she's always been—an amazing photographer and devoted friend, who also happens to be transgender. But will Dylan see it that way?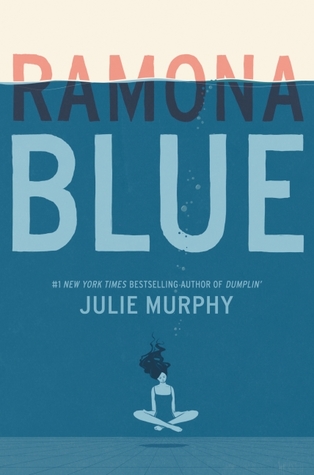 Ramona was only five years old when Hurricane Katrina changed her life forever.
Since then, it's been Ramona and her family against the world. Standing over six feet tall with unmistakable blue hair, Ramona is sure of three things: she likes girls, she's fiercely devoted to her family, and she knows she's destined for something bigger than the trailer she calls home in Eulogy, Mississippi. But juggling multiple jobs, her flaky mom, and her well-meaning but ineffectual dad forces her to be the adult of the family. Now, with her sister, Hattie, pregnant, responsibility weighs more heavily than ever.
The return of her childhood friend Freddie brings a welcome distraction. Ramona's friendship with the former competitive swimmer picks up exactly where it left off, and soon he's talked her into joining him for laps at the pool. But as Ramona falls in love with swimming, her feelings for Freddie begin to shift too, which is the last thing she expected. With her growing affection for Freddie making her question her sexual identity, Ramona begins to wonder if perhaps she likes girls and guys or if this new attraction is just a fluke. Either way, Ramona will discover that, for her, life and love are more fluid than they seem.
Bandmate, best friend or boyfriend? For Ramona, one choice could mean losing them all. Ramona and Sam are best friends. She fell for him the moment they met, but their friendship is just too important for her to mess up. Sam loves Ramona, but he would never expect her to feel the same way–she's too quirky and cool for someone like him. Together, they have a band, and put all of their feelings for each other into music.
Then Ramona and Sam meet Tom. He's their band's missing piece, and before Ramona knows it, she's falling for him. But she hasn't fallen out of love with Sam either. How can she be true to her feelings without breaking up the band?
Back in her hometown, Tori Beaugrand had everything a teenaged girl could want—popularity, money, beauty. But she also had a secret. A secret that could change her life in an instant, or destroy it. Now she's left everything from her old life behind, including her real name and Alison, the one friend who truly understood her. She can't escape who and what she is. But if she wants to have anything like a normal life, she has to blend in and hide her unusual… talents.
Plans change when the enigmatic Sebastian Faraday reappears and gives Tori some bad news: she hasn't escaped her past. In fact, she's attracted new interest in the form of an obsessed ex-cop turned investigator for a genetics lab. She has one last shot at getting her enemies off her trail and winning the security and independence she's always longed for. But saving herself will take every ounce of Tori's incredible electronics and engineering skills—and even then, she may need to sacrifice more than she could possibly imagine if she wants to be free.
Glory is the Fenris Wolf, bound for hundreds of years in the shape of a small human girl so she can never grow large enough to devour Baldur the Beautiful, god of light. Imprisoned with her hunger, Glory may not be able to swallow the sun whole, but she can hunt Baldur down, rip out his heart with her hands, and eat him a piece at a time.
Glory tries to deny her desire because she knows when she does eat Baldur it will signal the end of the world. But would that really be such a bad thing? These days the United States of Asgard seems too decadent, too media-saturated, and too greedy. It is rotting from within and maybe it should burn. Maybe now is the time, and her hunger is growing for a reason. Only two people stand in her way: Soren Bearstar, devoted to Baldur and a strong berserker warrior, and Tyr the Just, god of balance and shadows. Glory loves both of them, but when a girl finally embraces her destiny, is any love enough to keep the sun in the sky?
Victoria Dinham doesn't have much left to look forward to. Since her father died in a car accident, she lives only to fulfill her dream of being accepted into the Manhattan Dance Conservatory. But soon she finds another reason to look forward to dreams when she encounters an otherworldly girl named Ashlinn, who bears a message from Victoria's comatose brother. Ashlinn is tasked with conjuring pleasant dreams for humans, and through the course of their nightly meetings in Victoria's mind, the two become close. Ashlinn also helps Victoria understand asexuality and realize that she, too, is asexual.
But then Victoria needs Ashlinn's aid outside the realm of dreams, and Ashlinn assumes human form to help Victoria make it to her dance audition. They take the opportunity to explore New York City, their feelings for each other, and the nature of their shared asexuality. But like any dream, it's too good to last. Ashlinn must shrug off her human guise and resume her duties creating pleasant nighttime visions—or all of humanity will pay the price.
Fifteen-year-old Alyx Atlas was raised as a boy, yet she knows something others don't. She's a girl. And after her dad dies, it becomes painfully obvious that she must prove it now—to herself and to the world. Born with ambiguous genitalia, Alyx has always felt a little different. But it's after she sustains a terrible beating behind a 7-Eleven that she and her mother pack up their belongings and move from California to Milwaukee, Wisconsin, to start a new life—and Alyx begins over again, this time as a girl.
Alyx quickly makes new friends, earns a spot on the girls' varsity basketball team, and for the first time in her life feels like she fits in. That is, until her prowess on the court proves too much for the jealous, hotheaded Pepper Pitmani, who sets out to uncover Alyx's secret. A dangerous game of Truth or Dare exposes Alyx's difference and will disqualify her entire basketball team from competing in the state championships unless Alyx can prove, once and for all, that she is a girl. But will Alyx find the courage to stand up for the truth of her personhood, or will she do what she's always done—run away? Whatever she decides, she knows there's much more at stake than a championship win.
What do you do when everybody says you're someone you're not? Alex wants change. Massive change. More radical than you could imagine. Her mother is not happy, in fact she's imploding. Her dad walked out.vAlex has turned vegetarian, ditched one school, enrolled in another, thrown out her clothes. And created a new identity. An identity that changes her world.vAnd Alex—the other Alex—has a lot to say about it.
Alex As Well is a confronting and heartfelt story of adolescent experience—of questioning identity, discovering sexuality, navigating friendships and finding a place to belong. Alex is a strong, vulnerable, confident, shy and determined character, one you will never forget.
With the same tenderness and insight as YA stars such as John Green and David Levithan, Alyssa Brugman has crafted a knockout story about identity, sexuality and family that speaks effortlessly to a universal teen experience.
Gene's life resembles a debutante's dream. Yet she hides a secret that would see her shunned by the nobility. Gene is both male and female. Then she displays unwanted magical abilities – last seen in mysterious beings from an almost-forgotten age. Matters escalate further when her parents plan a devastating betrayal, so she flees home, dressed as a boy.
The city beyond contains glowing glass relics from a lost civilization. They call to her, but she wants freedom not mysteries. So, reinvented as 'Micah Grey', Gene joins the circus. As an aerialist, she discovers the joy of flight – but the circus has a dark side. She's also plagued by visions foretelling danger. A storm is howling in from the past, but will she heed its roar?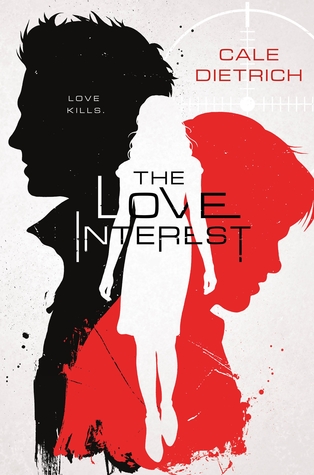 There is a secret organization that cultivates teenage spies. The agents are called Love Interests because getting close to people destined for great power means getting valuable secrets.
Caden is a Nice: the boy next door, sculpted to physical perfection. Dylan is a Bad: the brooding, dark-souled guy who is dangerously handsome. The girl they are competing for is important to the organization, and each boy will pursue her. Will she choose the Nice or the Bad?
Both Caden and Dylan are living in the outside world for the first time. They are well-trained and at the top of their games. They have to be—whoever the girl doesn't choose will die.
What the boys don't expect are feelings that are outside of their training. Feelings that could kill them both.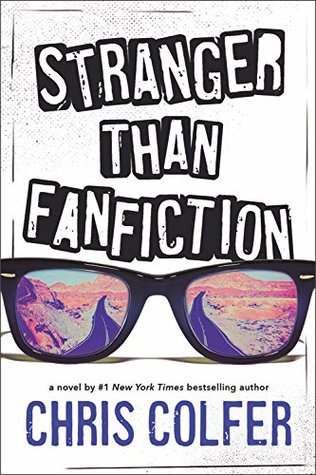 Cash Carter is the young, world famous lead actor of the hit television Wiz Kids. When four fans jokingly invite him on a cross-country road trip, they are shocked that he actually takes them up on it. Chased by paparazzi and hounded by reporters, this unlikely crew takes off on a journey of a lifetime–but along the way they discover that the star they love has deep secrets he's been keeping. What they come to learn about the life of the mysterious person they thought they knew will teach them about the power of empathy and the unbreakable bond of true friendship.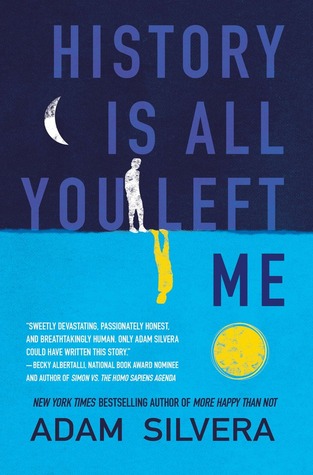 When Griffin's first love and ex-boyfriend, Theo, dies in a drowning accident, his universe implodes. Even though Theo had moved to California for college and started seeing Jackson, Griffin never doubted Theo would come back to him when the time was right. But now, the future he's been imagining for himself has gone far off course.
To make things worse, the only person who truly understands his heartache is Jackson. But no matter how much they open up to each other, Griffin's downward spiral continues. He's losing himself in his obsessive compulsions and destructive choices, and the secrets he's been keeping are tearing him apart.
If Griffin is ever to rebuild his future, he must first confront his history, every last heartbreaking piece in the puzzle of his life.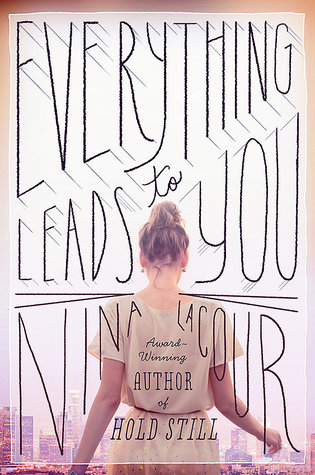 A wunderkind young set designer, Emi has already started to find her way in the competitive Hollywood film world.
Emi is a film buff and a true romantic, but her real-life relationships are a mess. She has desperately gone back to the same girl too many times to mention. But then a mysterious letter from a silver screen legend leads Emi to Ava. Ava is unlike anyone Emi has ever met. She has a tumultuous, not-so-glamorous past, and lives an unconventional life. She's enigmatic…. She's beautiful. And she is about to expand Emi's understanding of family, acceptance, and true romance.
Billie McCaffrey is always starting things. Like couches constructed of newspapers and two-by-fours. Like costumes made of aluminum cans and Starburst wrappers. Like trouble. This year, however, trouble comes looking for her. Her best friends, a group she calls the Hexagon, have always been schemers. They scheme for kicks and giggles. What happens when you microwave a sock? They scheme to change their small town of Otters Holt, Kentucky, for the better. Why not campaign to save the annual Harvest Festival we love so much? They scheme because they need to scheme. How can we get the most unlikely candidate elected to the town's highest honor? But when they start scheming about love, things go sideways.
In Otters Holt, love has been defined only one way—girl and boy fall in love, get married, and buy a Buick, and there's sex in there somewhere. For Billie—a box-defying dynamo—it's not that simple. Can the Hexagon, her parents, and the town she calls home handle the real Billie McCaffrey?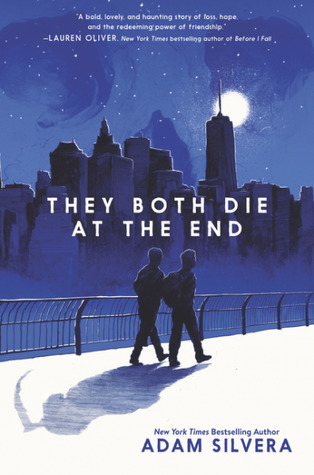 On September 5, a little after midnight, Death-Cast calls Mateo Torrez and Rufus Emeterio to give them some bad news: They're going to die today. Mateo and Rufus are total strangers, but, for different reasons, they're both looking to make a new friend on their End Day. The good news: There's an app for that. It's called the Last Friend, and through it, Rufus and Mateo are about to meet up for one last great adventure and to live a lifetime in a single day.
This groundbreaking book is the story of two teenage girls whose friendship blossoms into love and who, despite pressures from family and school that threaten their relationship, promise to be true to each other and their feelings. The book has been banned from many school libraries and publicly burned in Kansas City.
Of the author and the book, the Margaret A. Edwards Award committee said, "Using a fluid, readable style, Garden opens a window through which readers can find courage to be true to themselves."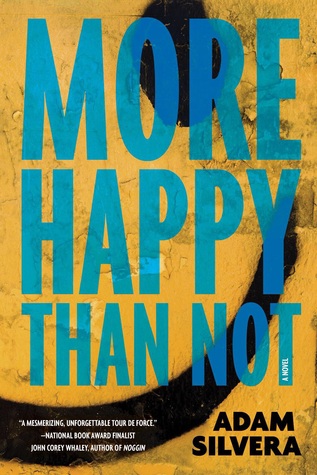 In the months after his father's suicide, it's been tough for 16-year-old Aaron Soto to find happiness again–but he's still gunning for it. With the support of his girlfriend Genevieve and his overworked mom, he's slowly remembering what that might feel like. But grief and the smile-shaped scar on his wrist prevent him from forgetting completely.
When Genevieve leaves for a couple of weeks, Aaron spends all his time hanging out with this new guy, Thomas. Aaron's crew notices, and they're not exactly thrilled. But Aaron can't deny the happiness Thomas brings or how Thomas makes him feel safe from himself, despite the tensions their friendship is stirring with his girlfriend and friends. Since Aaron can't stay away from Thomas or turn off his newfound feelings for him, he considers turning to the Leteo Institute's revolutionary memory-alteration procedure to straighten himself out, even if it means forgetting who he truly is.
Why does happiness have to be so hard?
---
That's it for this list but there are many more LGBTQ+ YA books out there! Which ones do you recommend? Join the conversation by using #YAPride