These YA books are so profound and so moving that they literally changed the way we look at the world. With the help of our community on Twitter and YouTube, we pulled together thirty of the most popular life changing books that you suggested, but if there are more that you would add, please tell us in the comments below!
30 Life Changing Books That Will Change Your View of the World
Click the image to view it at a larger size!
(Click here if you want to download the hi-res version for print!)
Learn more about the life changing books!
1. Say What You Will by Cammie McGovern
Born with cerebral palsy, Amy can't walk without a walker, talk without a voice box, or even fully control her facial expressions. Plagued by obsessive-compulsive disorder, Matthew is consumed with repeated thoughts, neurotic rituals, and crippling fear. Both in desperate need of someone to help them reach out to the world, Amy and Matthew are more alike than either ever realized.
When Amy decides to hire student aides to help her in her senior year at Coral Hills High School, these two teens are thrust into each other's lives. As they begin to spend time with each other, what started as a blossoming friendship eventually grows into something neither expected.
2. The Book Thief by Markus Zusak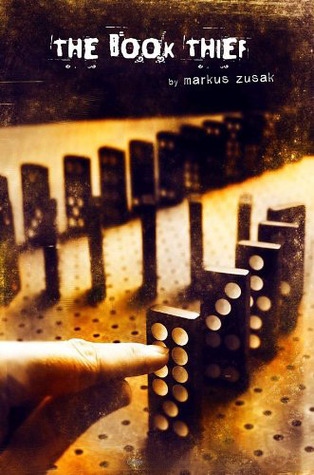 It's just a small story really, about among other things: a girl, some words, an accordionist, some fanatical Germans, a Jewish fist-fighter, and quite a lot of thievery …
Set during World War II in Germany, Markus Zusak's groundbreaking new novel is the story of Liesel Meminger, a foster girl living outside of Munich. Liesel scratches out a meager existence for herself by stealing when she encounters something she can't resist – books. With the help of her accordion-playing foster father, she learns to read and shares her stolen books with her neighbors during bombing raids as well as with the Jewish man hidden in her basement before he is marched to Dachau. This is an unforgettable story about the ability of books to feed the soul.
3. Elsewhere by Gabrielle Zevin
Welcome to Elsewhere. It is warm, with a breeze, and the beaches are marvelous. It's quiet and peaceful. You can't get sick or any older. Curious to see new paintings by Picasso? Swing by one of Elsewhere's museums. Need to talk to someone about your problems? Stop by Marilyn Monroe's psychiatric practice.
Elsewhere is where fifteen-year-old Liz Hall ends up, after she has died. It is a place so like Earth, yet completely different. Here Liz will age backward from the day of her death until she becomes a baby again and returns to Earth. But Liz wants to turn sixteen, not fourteen again. She wants to get her driver's license. She wants to graduate from high school and go to college. And now that she's dead, Liz is being forced to live a life she doesn't want with a grandmother she has only just met. And it is not going well. How can Liz let go of the only life she has ever known and embrace a new one? Is it possible that a life lived in reverse is no different from a life lived forward?
4. Burned by Ellen Hopkins
It all started with a dream. Nothing exceptional, just a typical fantasy about a boy, the kind of dream that most teen girls experience. But Pattyn Von Stratten is not like most teen girls. Raised in a religious — yet abusive — family, a simple dream may not be exactly a sin, but it could be the first step toward hell and eternal damnation.
This dream is a first step for Pattyn. But is it to hell or to a better life? For the first time Pattyn starts asking questions. Questions seemingly without answers — about God, a woman's role, sex, love — mostly love. What is it? Where is it? Will she ever experience it? Is she deserving of it?
In this riveting and masterful novel told in verse, Ellen Hopkins takes readers on an emotional roller-coaster ride. From the highs of true love to the lows of abuse, Pattyn's story will have readers engrossed until the very last word.
5. The Fault In Our Stars by John Green
Despite the tumor-shrinking medical miracle that has bought her a few years, Hazel has never been anything but terminal, her final chapter inscribed upon diagnosis. But when a gorgeous plot twist named Augustus Waters suddenly appears at Cancer Kid Support Group, Hazel's story is about to be completely rewritten.
Insightful, bold, irreverent, and raw, The Fault in Our Stars is award-winning author John Green's most ambitious and heartbreaking work yet, brilliantly exploring the funny, thrilling, and tragic business of being alive and in love.
6. Speak by Laurie Halse Anderson
"Speak up for yourself–we want to know what you have to say." From the first moment of her freshman year at Merryweather High, Melinda knows this is a big fat lie, part of the nonsense of high school. She is friendless, outcast, because she busted an end-of-summer party by calling the cops, so now nobody will talk to her, let alone listen to her. As time passes, she becomes increasingly isolated and practically stops talking altogether.
Only her art class offers any solace, and it is through her work on an art project that she is finally able to face what really happened at that terrible party: she was raped by an upperclassman, a guy who still attends Merryweather and is still a threat to her. Her healing process has just begun when she has another violent encounter with him. But this time Melinda fights back, refuses to be silent, and thereby achieves a measure of vindication.
7. Monster by Walter Dean Myers
This New York Times bestselling novel from acclaimed author Walter Dean Myers tells the story of Steve Harmon, a teenage boy in juvenile detention and on trial. Presented as a screenplay of Steve's own imagination, and peppered with journal entries, the book shows how one single decision can change our whole lives.
Monster is a multi-award-winning, provocative coming-of-age story that was the first-ever Michael L. Printz Award recipient, an ALA Best Book, a Coretta Scott King Honor selection, and a National Book Award finalist. In 2016, Monster was turned into a film starring Jennifer Hudson, Kelvin Harrison, Jr., and A$AP Rocky.
The late Walter Dean Myers was a National Ambassador for Young People's Literature, who was known for his commitment to realistically depicting kids from his hometown of Harlem.
8. It's Kind of a Funny Story by Ned Vizzini
Ambitious New York City teenager Craig Gilner is determined to succeed at life – which means getting into the right high school to get into the right job. But once Craig aces his way into Manhattan's Executive Pre-Professional High School, the pressure becomes unbearable. He stops eating and sleeping until, one night, he nearly kills himself.
Craig's suicidal episode gets him checked into a mental hospital, where his new neighbors include a transsexual sex addict, a girl who has scarred her own face with scissors, and the self-elected President Armelio. There, Craig is finally able to confront the sources of his anxiety.
9. Saving Francesca by Melina Marchetta
Francesca is stuck at St. Sebastian's, a boys' school that pretends it's coed by giving the girls their own bathroom. Her only female companions are an ultra-feminist, a rumored slut, and an impossibly dorky accordion player. The boys are no better, from Thomas, who specializes in musical burping, to Will, the perpetually frowning, smug moron that Francesca can't seem to stop thinking about.
Then there's Francesca's mother, who always thinks she knows what's best for Francesca—until she is suddenly stricken with acute depression, leaving Francesca lost, alone, and without an inkling of who she really is. Simultaneously humorous, poignant, and impossible to put down, this is the story of a girl who must summon the strength to save her family, her social life and—hardest of all—herself.
10. Thirteen Reasons Why by Jay Asher
Clay Jensen returns home from school to find a strange package with his name on it lying on his porch. Inside he discovers several cassette tapes recorded by Hannah Baker–his classmate and crush–who committed suicide two weeks earlier. Hannah's voice tells him that there are thirteen reasons why she decided to end her life. Clay is one of them. If he listens, he'll find out why.
Clay spends the night crisscrossing his town with Hannah as his guide. He becomes a firsthand witness to Hannah's pain, and as he follows Hannah's recorded words throughout his town, what he discovers changes his life forever.
11. Hate List by Jennifer Brown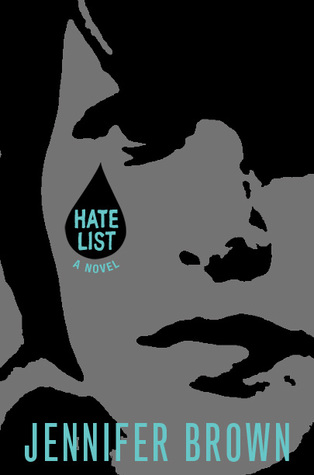 Five months ago, Valerie Leftman's boyfriend, Nick, opened fire on their school cafeteria. Shot trying to stop him, Valerie inadvertently saved the life of a classmate, but was implicated in the shootings because of the list she helped create. A list of people and things she and Nick hated. The list he used to pick his targets.
Now, after a summer of seclusion, Val is forced to confront her guilt as she returns to school to complete her senior year. Haunted by the memory of the boyfriend she still loves and navigating rocky relationships with her family, former friends and the girl whose life she saved, Val must come to grips with the tragedy that took place and her role in it, in order to make amends and move on with her life.
12. Falling Into Place by Amy Zhang
On the day Liz Emerson tries to die, they had reviewed Newton's laws of motion in physics class. Then, after school, she put them into practice by running her Mercedes off the road. Why did Liz Emerson decide that the world would be better off without her? Why did she give up?
The nonlinear novel pieces together the short and devastating life of Meridian High's most popular junior girl. Mass, acceleration, momentum, force—Liz didn't understand it in physics, and even as her Mercedes hurtles toward the tree, she doesn't understand it now. How do we impact one another? How do our actions reverberate? What does it mean to be a friend? To love someone? To be a daughter? Or a mother? Is life truly more than cause and effect? Amy Zhang's haunting and universal story will appeal to fans of Lauren Oliver, Gayle Forman, and Jay Asher.
13. Split by Swati Avasthi
Sixteen-Year-Old Jace Witherspoon arrives at the doorstep of his estranged brother Christian with a re-landscaped face (courtesy of his father's fist), $3.84, and a secret.
He tries to move on, going for new friends, a new school, and a new job, but all his changes can't make him forget what he left behind—his mother, who is still trapped with his dad, and his ex-girlfriend, who is keeping his secret.
At least so far.
Worst of all, Jace realizes that if he really wants to move forward, he may first have to do what scares him most: He may have to go back. First-time novelist Swati Avasthi has created a riveting and remarkably nuanced portrait of what happens after. After you've said enough, after you've run, after you've made the split—how do you begin to live again? Readers won't be able to put this intense page-turner down.
14. Tease by Amanda Maciel
Emma Putnam is dead, and it's all Sara Wharton's fault. At least, that's what everyone seems to think. Sara, along with her best friend and three other classmates, has been criminally charged for the bullying and harassment that led to Emma's shocking suicide. Now Sara is the one who's ostracized, already guilty according to her peers, the community, and the media. In the summer before her senior year, in between meetings with lawyers and a court-recommended therapist, Sara is forced to reflect on the events that brought her to this moment—and ultimately consider her own role in an undeniable tragedy.
And she'll have to find a way to move forward, even when it feels like her own life is over.
15. Never Fall Down by Patricia McCormick
Based on the true story of Cambodian advocate Arn Chorn-Pond, and authentically told from his point of view as a young boy, this is an achingly raw and powerful historical novel about a child of war who becomes a man of peace. It includes an author's note and acknowledgments from Arn Chorn-Pond himself.
When soldiers arrive in his hometown, Arn is just a normal little boy. But after the soldiers march the entire population into the countryside, his life is changed forever.
Arn is separated from his family and assigned to a labor camp: working in the rice paddies under a blazing sun, he sees the other children dying before his eyes. One day, the soldiers ask if any of the kids can play an instrument. Arn's never played a note in his life, but he volunteers.
This decision will save his life, but it will pull him into the very center of what we know today as the Killing Fields. And just as the country is about to be liberated, Arn is handed a gun and forced to become a soldier.
16. The Absolutely True Story of a Part-Time Indian by Sherman Alexie
Bestselling author Sherman Alexie tells the story of Junior, a budding cartoonist growing up on the Spokane Indian Reservation. Determined to take his future into his own hands, Junior leaves his troubled school on the rez to attend an all-white farm town high school where the only other Indian is the school mascot.
Heartbreaking, funny, and beautifully written, The Absolutely True Diary of a Part-Time Indian, which is based on the author's own experiences, coupled with poignant drawings by Ellen Forney that reflect the character's art, chronicles the contemporary adolescence of one Native American boy as he attempts to break away from the life he was destined to live.
17. The Silenced by James Devita
In a world filled with sanctions and restrictions, Marena struggles to remember the past: a time before the Zero Tolerance Party murdered her mother and put her father under house arrest. A time before they installed listening devices in every home and forbade citizens to read or write. A time when she was free. In the spirit of her revolutionary mother, Marena forms her own resistance group—the White Rose.
This is a chilling dystopian novel that leads readers to question the very essence of their identities. Who do you think you are?
18. Whale Talk by Chris Crutcher
There's bad news and good news about the Cutter High School swim team. The bad news is that they don't have a pool. The good news is that only one of them can swim anyway. Bestselling author Chris Crutcher's controversial and acclaimed novel follows a group of outcasts as they take on inequality and injustice in their high school.
19. Winger by Andrew Smith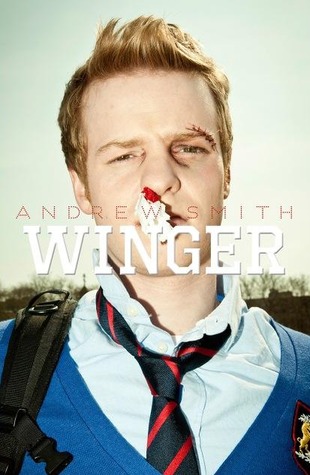 Ryan Dean West is a fourteen-year-old junior at a boarding school for rich kids in the Pacific Northwest. He's living in Opportunity Hall, the dorm for troublemakers, and rooming with the biggest bully on the rugby team. And he's madly in love with his best friend Annie, who thinks of him as a little boy.
With the help of his sense of humor, rugby buddies, and his penchant for doodling comics, Ryan Dean manages to survive life's complications and even find some happiness along the way. But when the unthinkable happens, he has to figure out how to hold on to what's important, even when it feels like everything has fallen apart.
20. North of Beautiful by Justina Chen
It's hard not to notice Terra Cooper.
She's tall, blond, and has an enviable body. But with one turn of her cheek, all people notice is her unmistakably "flawed" face. Terra secretly plans to leave her stifling small town in the Northwest and escape to an East Coast college, but gets pushed off-course by her controlling father. When an unexpected collision puts Terra directly in Jacob's path, the handsome but quirky Goth boy immediately challenges her assumptions about herself and her life, and she is forced in yet another direction. With her carefully laid plans disrupted, will Terra be able to find her true path?
21. Before I Fall by Lauren Oliver
Samantha Kingston has it all: looks, popularity, the perfect boyfriend. Friday, February 12, should be just another day in her charmed life. Instead, it turns out to be her last.
The catch: Samantha still wakes up the next morning. Living the last day of her life seven times during one miraculous week, she will untangle the mystery surrounding her death—and discover the true value of everything she is in danger of losing.
22. Wild Awake by Hilary T. Smith
In Wild Awake, Hilary T. Smith's exhilarating and heart-wrenching YA debut novel, seventeen-year-old Kiri Byrd has big plans for her summer without parents. She intends to devote herself to her music and win the Battle of the Bands with her bandmate and best friend, Lukas. Perhaps then, in the excitement of victory, he will finally realize she's the girl of his dreams.
But a phone call from a stranger shatters Kiri's plans. He says he has her sister Suki's stuff—her sister Suki, who died five years ago. This call throws Kiri into a spiral of chaos that opens old wounds and new mysteries.
23. Fall for Anything by Courtney Summers
When Eddie Reeves's father commits suicide her life is consumed by the nagging question of why? Why when he was a legendary photographer and a brilliant teacher? Why when he seemed to find inspiration in everything he saw? And, most important, why when he had a daughter who loved him more than anyone else in the world?
When she meets Culler Evans, a former student of her father's and a photographer himself, an instant and dangerous attraction begins. Culler seems to know more about her father than she does and could possibly hold the key to the mystery surrounding his death. But Eddie's vulnerability has weakened her and Culler Evans is getting too close. Her need for the truth keeps her hanging on…but are some questions better left unanswered?
24. Unwind by Neal Shusterman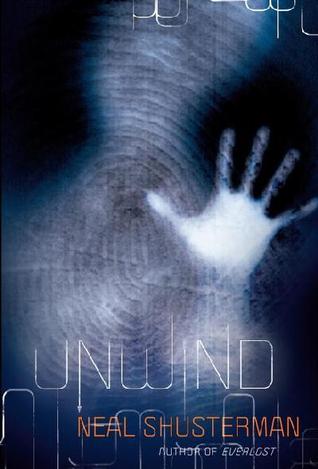 Connor, Risa, and Lev are running for their lives.
The Second Civil War was fought over reproductive rights. The chilling resolution: Life is inviolable from the moment of conception until age thirteen. Between the ages of thirteen and eighteen, however, parents can have their child "unwound," whereby all of the child's organs are transplanted into different donors, so life doesn't technically end. Connor is too difficult for his parents to control. Risa, a ward of the state, is not enough to be kept alive. And Lev is a tithe, a child conceived and raised to be unwound. Together, they may have a chance to escape and to survive.
25. These Gentle Wounds by Helene Dunbar
Five years after an unspeakable tragedy that changed him forever, Gordie Allen has made a new home with his half-brother Kevin. Their arrangement works since Kevin is the only person who can protect Gordie at school and keep him focused on getting his life back on track.
But just when it seems like things are becoming normal, Gordie's biological father comes back into the picture, demanding a place in his life. Now there's nothing to stop Gordie from falling into a tailspin that could cost him everything—including his relationship with Sarah, the first girl he's trusted with the truth. With his world spinning out of control, the only one who can help Gordie is himself . . . if he can find the strength to confront the past and take back his future.
26. Reality Boy by A.S. King
Gerald Faust knows exactly when he started feeling angry: the day his mother invited a reality television crew into his five-year-old life. Twelve years later, he's still haunted by his rage-filled youth—which the entire world got to watch from every imaginable angle—and his anger issues have resulted in violent outbursts, zero friends, and clueless adults dumping him in the special education room at school.
Nothing is ever going to change. No one cares that he's tried to learn to control himself, and the girl he likes has no idea who he really is. Everyone's just waiting for him to snap…and he's starting to feel dangerously close to doing just that.
27. Every Day by David Levithan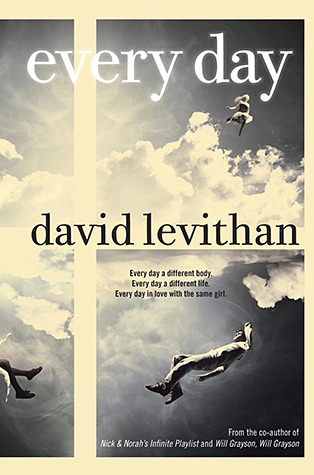 Every day a different body. Every day a different life. Every day in love with the same girl.
There's never any warning about where it will be or who it will be. A has made peace with that, even established guidelines by which to live: Never get too attached. Avoid being noticed. Do not interfere.
It's all fine until the morning that A wakes up in the body of Justin and meets Justin's girlfriend, Rhiannon. From that moment, the rules by which A has been living no longer apply. Because finally A has found someone he wants to be with—day in, day out, day after day.
28. The Miseducation of Cameron Post by Emily M. Danforth
Cameron Post feels a mix of guilt and relief when her parents die in a car accident. Their deaths mean they will never learn the truth she eventually comes to: that she's gay.
Orphaned, Cameron comes to live with her old-fashioned grandmother and ultraconservative aunt Ruth. There she falls in love with her best friend, a beautiful cowgirl.
When she's eventually outed, her aunt sends her to God's Promise, a religious conversion camp that is supposed to "cure" her homosexuality. At the camp, Cameron comes face to face with the cost of denying her true identity.
29. Forgive Me, Leonard Peacock by Matthew Quick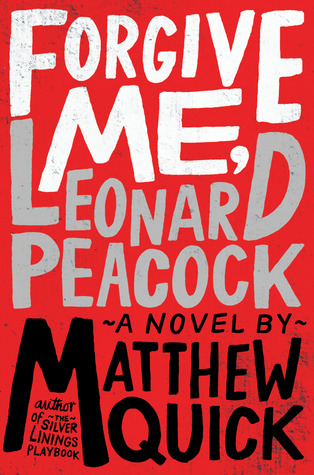 Today is Leonard Peacock's birthday. It is also the day he hides a gun in his backpack. Because today is the day he will kill his former best friend, and then himself, with his grandfather's P-38 pistol.
But first he must say good-bye to the four people who matter most to him: his Humphrey Bogart-obsessed next-door neighbor, Walt; his classmate, Baback, a violin virtuoso; Lauren, the Christian homeschooler he has a crush on; and Herr Silverman, who teaches the high school's class on the Holocaust. Speaking to each in turn, Leonard slowly reveals his secrets as the hours tick by and the moment of truth approaches.
30. The Sky is Everywhere by Jandy Nelson
Adrift after her sister Bailey's sudden death, Lennie finds herself torn between quiet, seductive Toby—Bailey's boyfriend who shares her grief—and Joe, the new boy in town who bursts with life and musical genius. Each offers Lennie something she desperately needs… though she knows if the two of them collide her whole world will explode.
Join Lennie on this heartbreaking and hilarious journey of profound sorrow and mad love, as she makes colossal mistakes and colossal discoveries, as she traipses through band rooms and forest bedrooms and ultimately right into your heart.
---
Which life changing books have you encountered? Let us know in the comments!
Up next: