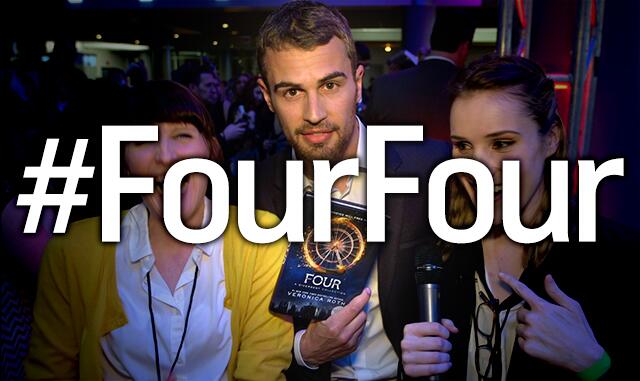 We're officially declaring April 4th from here on out as FOUR DAY. #DealWithIt
4 Easy Steps For A Proper #FourFour Celebration
Step 1: Bake a Dauntless cake.
Step 2: Watch this video while eating that cake.
Step 3: Break out your copy of Divergent and begin reading.
(Or you could pre-order the Four Collection which goes on sale July 8th.)
Step 4: Enter all the giveaways!
Share your 4 words on Four for a chance to win one of our awesome prizes! All giveaways are open to US and Canada residents.
Enter to win all the things here ––>
Happy #FourFour to you!
(Yes, this is a GIF of Theo James dancing. You're welcome.)