The sneaky thing about books is that sometimes when you think you're reading for fun, you're actually learning something new that you can totally use in real life. In The Mystery of Hollow Places, Imogene Scott's mystery novelist father goes missing, and it's up to Imogene to find him using the skills she's gleaned from a lifetime of reading his books. But what kind of things can you learn from fiction anyway?
We asked author Rebecca Podos (pictured above with her book!) to share some of the things she's learned from her favorite books!
1. I'm Not A Wizard
From reading Harry Potter, I learned that I'm not a wizard. L But maybe that's okay, because you know what lurks in the toilets at Hogwarts? Basilisks and ghosts and Horcruxes. Thanks bye!
2. How to Build a Chicken Coop
From the Tomorrow Series by John Marsden, I learned so much—how to build a chicken coop, how to take out a cargo ship with fuel and fertilizer, the difference between a crocodile and an alligator—but also, thanks to the 'Aussie Glossies,' I learned Australian slang. (In Australia, Basilisks hide in the 'dunny.')
3. Put My Own Pain in Perspective
When I read The Giver, I learned to put my own pain in perspective. I began to understand the difference between a sprained finger and a broken arm, between hunger and starvation, between cold and frozen. It taught me that life contains real pain, and this is a super important lesson for a nine-year-old suburbanite to learn.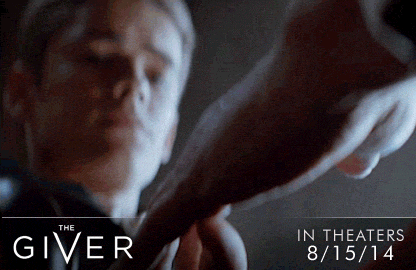 4. If You're Going to Run Away from Home, Do It Right
From the Mixed-Up Files of Mrs. Basil E. Frankweiler by E.L. Konigsburg I learned that if you're going to run away from home, do it right. Ride a train. Sleep in a four-poster bed in the Metropolitan Museum of Art. Bathe in a fountain. Solve a mystery. Live your best life.
5. Sometimes the Books You Love Lie To You
In The Lion, the Witch and the Wardrobe by C.S. Lewis I learned that first, that Turkish Delight would probably be the most delicious thing in the world; second, that sometimes the books you love lie to you. Turkish Delight is gross.
6. How to Recognize a Witch by Their Evening Gloves
After reading The Witches by Roald Dahl, I learned how to recognize a witch (the bad kind) by their evening gloves, shell-like nostrils, and blue spit. I've never firmly identified one, but knowing what I know, I've never been turned into a mouse or a painting or a hotdog, either. Coincidence? Doubt it.
7. Sometimes in this life, a sheep will eat your flower.
This one is from The Little Prince by Antoine de Saint-Exupéry.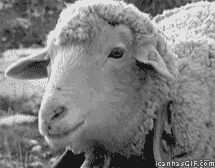 8. You Have to Punch with Your Thumb Outside Your Fist
From The Princess Bride by William Goldman, I learned that you have to punch with your thumb outside your fist, and that love is the best thing in this world aside from cough drops.
---
What are some of the things you learned from your favorite books? Tell us in the comments below!