Ah the 90s. The golden age of frosted tips, Brittany Spears, and Uncle Jesse's mullet. If you weren't a 90s baby, then let's be real, you probably wish you were. Recently, after reading FIREWORKS by Katie Cotugno, a new 90's set YA novel that's all about boy bands, girls bands and first love, we decided to take a trip down awkward memory lane and watch some old boy band music videos (you remember those, right?). Whilst reminiscing over the heavenly sounds of our favorite 90s boy bands, we realized that a lot of their lyrics sound EXACTLY like lines from some of our favorite YA novels. So today we ask you… 90s boy band lyric or YA book? This is factually the hardest quiz you will ever take, but in the wise words of *NSYNC: I believe in you.
90s Boy Band Lyric or YA Book Quote?
Take the quiz below and find out if you are a true 90s kid, a true YA fan or both!
About FIREWORKS
Set in evocative 1990s Orlando, Fireworks brings to life the complexity of friendship, the excitement of first love, and the feeling of being on the verge of greatness.
It was always meant to be Olivia. She's the talented one, the one who's been training to be a star her whole life. Her best friend, Dana, is the levelheaded one, always on the sidelines, cheering Olivia on.
But everything changes when Dana tags along with Olivia to Orlando for the weekend, where superproducer Guy Monroe is holding auditions for a new singing group, and Dana is discovered too. Dana, who's never sung more than Olivia's backup. Dana, who wasn't even looking for fame. Next thing she knows, she and Olivia are training to be pop stars, and Dana is falling for Alex, the earnest, endlessly talented boy who's destined to be the next big thing.
It should be a dream come true, but as the days of grueling practice and constant competition take their toll, things between Olivia and Dana start to shift . . . and there's only room at the top for one girl. For Olivia, it's her chance at her dream. For Dana, it's a chance to escape a future that seems to be closing in on her. And for these lifelong best friends, it's the adventure of a lifetime—if they can make it through.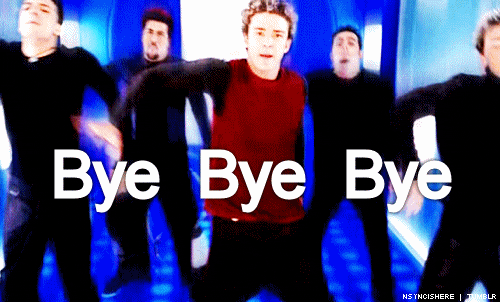 ---
How many 90s lyrics did you mix up with YA quotes? Tell us in the comments below!
😎 TAKE MORE BOOKISH QUIZZES RIGHT HERE! 😎

Save
Save
Save
Save
Save
Save
Save
Save