OKAY. Let's address the elephant in the room. The world is really crazy right now! You know it, we know it, we all know it! There has been A LOT of stuff going on, and sometimes it's easy to feel alone, helpless, or even tired. We can't help but notice that our entire twitter feed is filled with conversations about things happening in the real world.
So, we are crawling out of our book nooks today and acknowledging it! Let's talk about it. We've got book recs that will give you hope, help you fight back, give you peace of mind, WHATEVER it is you need. We know it may not seem like much, but we promise that these books will help get you through the day and prepare you for #resisting ahead.
Activist Books
1. The Hate U Give by Angie Thomas
We said it once, we said it twice, we'll say it again: This may be the most important book you ever read. It's an absolute must. The Hate U Give gave us courage, bravery, and perspective. This book will give you laughs, cries, and so much more. It CANNOT be missed.
Sixteen-year-old Starr Carter moves between two worlds: the poor neighborhood where she lives and the fancy suburban prep school she attends. The uneasy balance between these worlds is shattered when Starr witnesses the fatal shooting of her childhood best friend Khalil at the hands of a police officer. Khalil was unarmed.
Soon afterward, his death is a national headline. Some are calling him a thug, maybe even a drug dealer and a gangbanger. Protesters are taking to the streets in Khalil's name. Some cops and the local drug lord try to intimidate Starr and her family. What everyone wants to know is: what really went down that night? And the only person alive who can answer that is Starr.
But what Starr does—or does not—say could upend her community. It could also endanger her life.
2. All American Boys by Jason Reynolds and Brendan Kiely
This book is perfect for today, here, and now. It explores race relations through two perspectives and is eye opening, to say the least. We are raving about this book. And it will CERTAINLY help you fight back.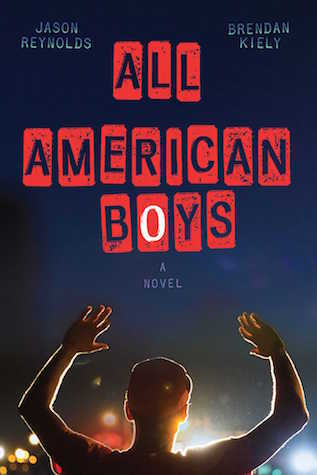 That's the sidewalk graffiti that started it all…
Well, no, actually, a lady tripping over Rashad at the store, making him drop a bag of chips, was what started it all. Because it didn't matter what Rashad said next—that it was an accident, that he wasn't stealing—the cop just kept pounding him. Over and over, pummeling him into the pavement. So then Rashad, an ROTC kid with mad art skills, was absent again…and again…stuck in a hospital room. Why? Because it looked like he was stealing. And he was a black kid in baggy clothes. So he must have been stealing.
And that's how it started.
And that's what Quinn, a white kid, saw. He saw his best friend's older brother beating the daylights out of a classmate. At first Quinn doesn't tell a soul…He's not even sure he understands it. And does it matter? The whole thing was caught on camera, anyway. But when the school—and nation—start to divide on what happens, blame spreads like wildfire fed by ugly words like "racism" and "police brutality." Quinn realizes he's got to understand it, because, bystander or not, he's a part of history. He just has to figure out what side of history that will be.
3. The Female Of The Species by Mindy McGinnis
When we finished this book we were waving our feminist flag SO high. We are talking fist in the air screaming GIRL POWER at the top of our lungs. This book will give you what you need if you're looking for intensity, power, and a main character who doesn't take any crap.
Alex Craft knows how to kill someone. And she doesn't feel bad about it.
Three years ago, when her older sister, Anna, was murdered and the killer walked free, Alex uncaged the language she knows best—the language of violence. While her own crime goes unpunished, Alex knows she can't be trusted among other people. Not with Jack, the star athlete who wants to really know her but still feels guilty over the role he played the night Anna's body was discovered. And not with Peekay, the preacher's kid with a defiant streak who befriends Alex while they volunteer at an animal shelter. Not anyone.
As their senior year unfolds, Alex's darker nature breaks out, setting these three teens on a collision course that will change their lives forever.
4. Into White by Randi Pink
Into White gives its reader a chilling experience and a much-needed perspective. This book explores the realities of being a black woman in America today, the unrealistic beauty standards of our society, and much more. This book is soooo touching. We cried through this one.
When a black teenager prays to be white and her wish comes true, her journey of self-discovery takes shocking–and often hilarious–twists and turns in this debut that people are sure to talk about.
LaToya Williams lives in Birmingham, Alabama, and attends a mostly white high school. She's so low on the social ladder that even the other black kids disrespect her. Only her older brother, Alex, believes in her. At least, until a higher power answers her only prayer–to be "anything but black." And voila! She wakes up with blond hair, blue eyes, and lily white skin. And then the real fun begins…
5. X by Ilyasah Shabazz
This. THIS. Is activism. This book will give you courage, and you'll learn the story of one of the most powerful activists in history—Malcolm X. It's important, it's riveting, it will help you fight back.
Malcolm Little's parents have always told him that he can achieve anything, but from what he can tell, that's nothing but a pack of lies—after all, his father's been murdered, his mother's been taken away, and his dreams of becoming a lawyer have gotten him laughed out of school. There's no point in trying, he figures, and lured by the nightlife of Boston and New York, he escapes into a world of fancy suits, jazz, girls, and reefer.
But Malcolm's efforts to leave the past behind lead him into increasingly dangerous territory when what starts as some small-time hustling quickly spins out of control. Deep down, he knows that the freedom he's found is only an illusion—and that he can't run forever.
6. Night by Elie Wiesel
This first person of Nazi-era Germany is horrifyingly powerful. This story WILL break your heart. You WILL cry. But ultimately, it's important to know about the past in order to learn from mistakes and prevent them in the future. Bring tissues, and get ready to have some hard conversations after this one!
Born into a Jewish ghetto in Hungary, as a child, Elie Wiesel was sent to the Nazi concentration camps at Auschwitz and Buchenwald. This is his account of that atrocity: the ever-increasing horrors he endured, the loss of his family and his struggle to survive in a world that stripped him of humanity, dignity and faith.
Describing in simple terms the tragic murder of a people from a survivor's perspective, Night is among the most personal, intimate and poignant of all accounts of the Holocaust. A compelling consideration of the darkest side of human nature and the enduring power of hope, it remains one of the most important works of the twentieth century.
7. The Hunger Games by Suzanne Collins
If you thought we weren't branching away from the here and now, you'd be wrong. Often it's easy to chalk this book up to a dystopian thriller but we put it on here because of its message and what it stands for. Fighting for what's right, never giving up, and ALWAYS speaking up for what you believe in. Thank you, Katniss.
The nation of Panem, formed from a post-apocalyptic North America, is a country that consists of a wealthy Capitol region surrounded by 12 poorer districts. Early in its history, a rebellion led by a 13th district against the Capitol resulted in its destruction and the creation of an annual televised event known as the Hunger Games. In punishment, and as a reminder of the power and grace of the Capitol, each district must yield one boy and one girl between the ages of 12 and 18 through a lottery system to participate in the games. The 'tributes' are chosen during the annual Reaping and are forced to fight to the death, leaving only one survivor to claim victory.
When 16-year-old Katniss's young sister, Prim, is selected as District 12's female representative, Katniss volunteers to take her place. She and her male counterpart Peeta, are pitted against bigger, stronger representatives, some of whom have trained for this their whole lives. She sees it as a death sentence. But Katniss has been close to death before. For her, survival is second nature.
8. I Am Malala by Malala Yousafzai
If you haven't heard of Malala yet, you are REALLY missing out. This girl is a superhero. If you are in need of courage, hope, and power, then this book is for you. We'll leave the rest to the description cause it's 💯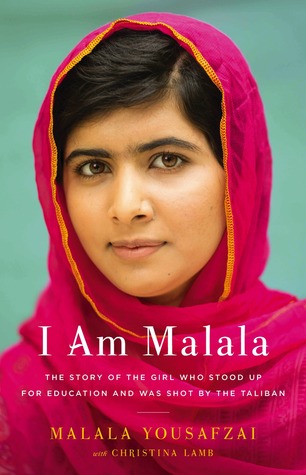 When the Taliban took control of the Swat Valley in Pakistan, one girl spoke out. Malala Yousafzai refused to be silenced and fought for her right to an education.
On Tuesday, October 9, 2012, when she was fifteen, she almost paid the ultimate price. She was shot in the head at point-blank range while riding the bus home from school, and few expected her to survive.
Instead, Malala's miraculous recovery has taken her on an extraordinary journey from a remote valley in northern Pakistan to the halls of the United Nations in New York. At sixteen, she has become a global symbol of peaceful protest and the youngest-ever Nobel Peace Prize laureate.
9. The Boy in The Striped Pajamas by John Boyn
THIS. BOOK. STOP. NO. OMG. We cried like BABIES. Seriously just sobbed and bawled and sobbed some more. This story will tug at your heart strings and remind you that sometimes it's the people we love most that we need to have those hard conversations with. It's worth it.
When Bruno returns home from school one day, he discovers that his belongings are being packed in crates. His father has received a promotion and the family must move from their home to a new house far far away, where there is no one to play with and nothing to do. A tall fence running alongside stretches as far as the eye can see and cuts him off from the strange people he can see in the distance.
But Bruno longs to be an explorer and decides that there must be more to this desolate new place than meets the eye. While exploring his new environment, he meets another boy whose life and circumstances are very different to his own, and their meeting results in a friendship that has devastating consequences.
10. Dreamland Burning by Jennifer Latham
Wow. I mean. This book had us from page one. We felt totally transported in time and learned some VERY valuable lessons. It reminded us of all those people who have fought back in the past, and it inspired us to act now and to keep fighting for what we believe in.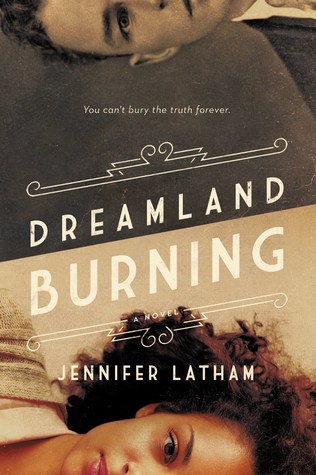 When seventeen-year-old Rowan Chase finds a skeleton on her family's property, she has no idea that investigating the brutal century-old murder will lead to a summer of painful discoveries about the past, the present, and herself.
One hundred years earlier, a single violent encounter propels seventeen-year-old Will Tillman into a racial firestorm. In a country rife with violence against blacks and a hometown segregated by Jim Crow, Will must make hard choices on a painful journey towards self discovery and face his inner demons in order to do what's right the night Tulsa burns.
11. The Divergent Series by Veronica Roth
Another dystopian that teaches us when the going gets tough you don't give up. To be Divergent means to fit in everywhere. I like to think we are all Divergent, each of us a small piece of each other. Let's not forget that! We all have more in common than we think we do.
In Beatrice Prior's dystopian Chicago, society is divided into five factions, each dedicated to the cultivation of a particular virtue—Candor (the honest), Abnegation (the selfless), Dauntless (the brave), Amity (the peaceful), and Erudite (the intelligent). On an appointed day of every year, all sixteen-year-olds must select the faction to which they will devote the rest of their lives. For Beatrice, the decision is between staying with her family and being who she really is—she can't have both. So she makes a choice that surprises everyone, including herself.
During the highly competitive initiation that follows, Beatrice renames herself Tris and struggles to determine who her friends really are—and where, exactly, a romance with a sometimes fascinating, sometimes infuriating boy fits into the life she's chosen. But Tris also has a secret, one she's kept hidden from everyone because she's been warned it can mean death. And as she discovers a growing conflict that threatens to unravel her seemingly perfect society, she also learns that her secret might help her save those she loves… or it might destroy her.
12. Wolf by Wolf by Ryan Graudin
Wolf by Wolf is such an important read right now because it stresses the idea of taking an active role in society. It proves that one person really can make a huge difference. It will absolutely inspire you to keep fighting for what's right.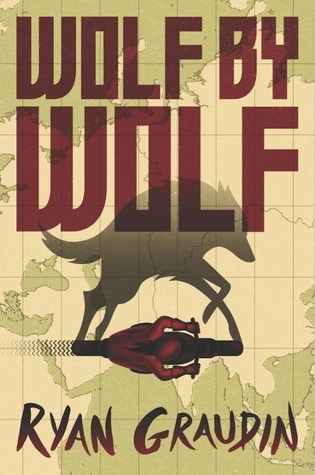 The year is 1956, and the Axis powers of the Third Reich and Imperial Japan rule. To commemorate their Great Victory, Hitler and Emperor Hirohito host the Axis Tour: an annual motorcycle race across their conjoined continents. The victor is awarded an audience with the highly reclusive Adolf Hitler at the Victor's Ball in Tokyo.
Yael, a former death camp prisoner, has witnessed too much suffering, and the five wolves tattooed on her arm are a constant reminder of the loved ones she lost. The resistance has given Yael one goal: Win the race and kill Hitler. A survivor of painful human experimentation, Yael has the power to skinshift and must complete her mission by impersonating last year's only female racer, Adele Wolfe. This deception becomes more difficult when Felix, Adele twin's brother, and Luka, her former love interest, enter the race and watch Yael's every move.
But as Yael grows closer to the other competitors, can she bring herself to be as ruthless as she needs to be to avoid discovery and complete her mission?
13. Two Boys Kissing by David Levithan
Two Boys Kissing will give you a laugh, but also give you the push to speak up for what's right. It will give you a new perspective on prejudice and discrimination, and reinforce the importance of being yourself! And being proud!!
New York Times bestselling author David Levithan tells the based-on-true-events story of Harry and Craig, two 17-year-olds who are about to take part in a 32-hour marathon of kissing to set a new Guinness World Record—all of which is narrated by a Greek Chorus of the generation of gay men lost to AIDS.
While the two increasingly dehydrated and sleep-deprived boys are locking lips, they become a focal point in the lives of other teen boys dealing with languishing long-term relationships, coming out, navigating gender identity, and falling deeper into the digital rabbit hole of gay hookup sites—all while the kissing former couple tries to figure out their own feelings for each other.
14. Hope Was Here by Joan Bauer
This book about a corrupt government official highlights the importance of being politically active and driven. It is IMPORTANT to be aware of how those who hold public office affect your everyday life, and the social climate in the country you live in. Knowledge is power. And hey that reminds us… are you 18? You should register to vote. Do it. Do it right here!
When Hope and her aunt move to small-town Wisconsin to take over the local diner, Hope's not sure what to expect. But what they find is that the owner, G.T., isn't quite ready to give up yet – in fact, he's decided to run for mayor against a corrupt candidate. And as Hope starts to make her place at the diner, she also finds herself caught up in G.T.'s campaign – particularly his visions for the future. After all, as G.T. points out, everyone can use a little hope to help get through the tough times… even Hope herself.
Filled with heart, charm, and good old-fashioned fun, this is Joan Bauer at her best.
---
What are other activist books you reading right now? Any other suggestions? Tell us in the comments below!!