All Eyez on Me, a movie on the true story of rapper/poet/activist/actor Tupac Shakur, hits theaters tomorrow and we absolutely, positively cannot wait– especially because Angie Thomas, author of #1 New York Times novel,  The Hate U Give, was deeply inspired by Tupac's life, activism, and work. Not only was the title derived from Tupac's THUG LIFE tattoo, but many of the songs in the book reference Tupac, hip hop, and R&B. We know that Starr Carter would be hella excited to see this movie so In celebration of All Eyez On Me,  we decided to combine our two favorite things– Reading The Hate U Give and listening to THUG LIFE inspired music. We're pretty sure that Starr would be bumping this exact playlist on her way to see All Eyez On Me so you should too.
If the player below doesn't work for you, click here!
The Fresh Prince Of Bel Air
Let's start off with The Fresh Prince of Bel Air theme song because well….. why wouldnt we?  This song and TV show come in hot during The Hate U Give. Starr is essentially obsessed with The Fresh Prince, plus her and her boyfriend always rap it to each other and it is SO CUTE.
Who Do You Believe In by Tupac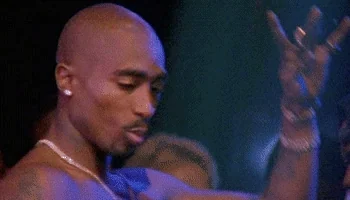 This song makes a special appearance in the first few pages of The Hate U Give. After the shootout at Big D's spring break party, Starr gets a ride with her childhood friend Khalil who used to work at her dad's convenience store. While they're catching on up on life, Starr finds out that Khalil has been selling drugs to help support his family, and Starr is furious at Khalil while he tries to explain how he got tired of "choosing between lights and food." Who Do You Believe matches Khalil's sentiments with its lyrics.
What's Going On by Marvin Gaye
Not exactly hip hop, but Marvin Gaye was the originator of creating political songs. What's Going On is one of his most popular songs, also inspired by police brutality committed at an anti-war rally. So What's going on is a MUST for Starr's All Eyez On Me playlist.
Changes  by Tupac ft. Talent
"I see no changes all I see is racist faces, misplaced hate makes disgrace to races…" Right before Starr and her friends find out the verdict of Officer Brian Cruise Jr., this song plays. Changes makes many references, including addressing the treatment of black people by the hands of the police, as well as poverty in the black community and the war on drugs.
Formation by Beyoncé
Starr dances all night to Beyoncé at her prom (and swears she's related to Jay Z), but like Tupac this song (and video) also takes a political stance with Beyoncé singing on the hood of a sinking police car and a young man dancing in a hoodie in front of police officers. The correlation between Tupac's life and death, The Hate U Give, and this pop song, are not to be ignored. Plus… I mean… Queen Bey.
Thugz Mansion by Tupac 
Ahhh Thugz Mansion. This is one of our favorite songs, and you HAVE to listen to the acoustic if you want some tears. Tupac sings about a place he imagines where life is easy and peaceful for black men who are labeled as "thugs." Starr has the same place imagined in her mind for her two best friends Khalil and Natasha who lost their lives to gun violence.
Watch Me (Whip / Nae Nae) by Silento
Whether you're doing the Nae Nae or the No No, attempting to do this dance will put you in the mood to have a good time, every time. Starr has a lot going on but she also has the best family, friends, and community a girl could as for. So sometimes you can't let the haters get you down, and you just gotta whip. We're pretty sure that Tupac would approve this message.
DNA by Kendrick Lamar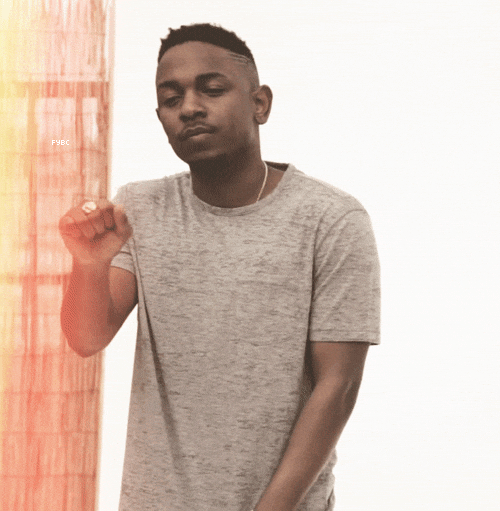 One of the first songs we hear in The Hate U Give is a Kendrick song, so you already know we have to rep. Like Tupac, Kendrick Lamar sings about social justice, and violence against the black community. DNA is a song about the struggles of the black community as well as the celebrations of it.
Keep Ya Head Up by Tupac
This song is exactly what it says it is. Tupac is talking to all the black women with doubts and hardships, telling them that when the world seems down to keep their heads up. Starr really needed this song and we couldn't ignore the message!
Black by Innanet James
The first line of this song is "I'm black and I'm proud" so… yup. We're here for it.
Dear Mama by Tupac
Dear Mama is a song Tupac eerily wrote before he died. This song outlines his hardships, and struggles and assures his mother–  WHO BY THE WAY WAS A BAD ASS FREAKIN'BLACK PANTHER – that he would survive, and thanks her for her sacrifices.
Juicy by Biggie 
Is it sac-religious to put a biggie song on a Tupac inspired playlist? Maybe. But this HAD to make the cut. Juicy reminds us a lot of changes, and has the same message as well. This song is a party favorite, but sit back and listen to the lyrics because the words are so important!
Change by J Cole 
J Cole made this playlist for the same reason Kendrick did… he is a vocal, socially conscious rapper and no pun intended but he is such a WONDERFUL Role Model. J cole sings about the *changes* he wants to see in this world. He sings of his hopes for the country and the black community. We know Starr would get down with a song like this.
All Eyez On Me by Tupac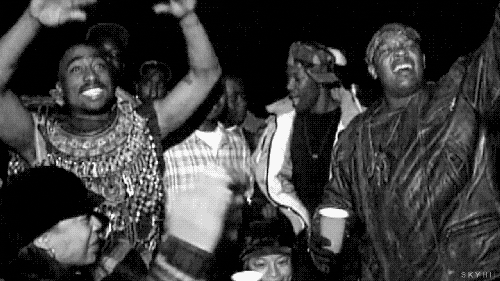 Last, but certainly not least, All Eyez On Me by Tupac. Starr would most definitely be jamming to this before she watched the Tupac film, so you should too. It's a feel good song with the dopest beat, so when you pull up to the movie theater with this playlist blasting, popcorn in one hand, and  The Hate U Give in the other, just know that all eyez WILL be on you.
---
What other songs would you add to this list? What did you think of The Hate U Give? Tell us in the comments below! 
Up Next:Here's How Tupac Inspired The Hate U Give