Four YA-obsessed teens befriend their favorite novelist. What happens next will shock you.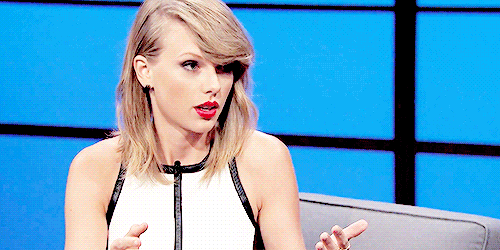 That's the tagline on ALL OF THIS IS TRUE, the brand new book coming out in a few months, and it's completely accurate. If you took the best parts of Pretty Little Liars, mixed them with the social twists of One of Us Is Lying, and dropped in a little dose of The Bling Ring, you would have this book. Complete with interview transcripts, diary entries, and excerpts from the book-within-the-book, it's a compulsive page-turner, a young adult book about young adult books. It's a pop culture masterpiece, and it's a cautionary tale about social media, fandom, and idolatry.
It's also a book where there might not actually be a good guy, or a right side to the story.
Need some more convincing? How about this seal of approval from when our bae Adam Silvera was reading it? We were the same way when we read it, tbh.
oh wow I am reading a book rn that is so damn good it's maddening. I have to force myself to sleep but I keep losing the "just one more chapter" game

— ADAM (@AdamSilvera) December 12, 2017
Scroll down a bit to find out what it's about in more specific terms, but first, we want to treat you to the eye-catching cover that'll be gracing our shelves come May 15th.
All right, are you ready?
Take a look at this masterpiece right now! ⬇️
The cover was designed by Erin Fitzsimmons, and doesn't it just look perfectly devious? The stark red paper background. The girls that you know are up to no good. The conveniently placed strikethrough. Is it May yet?! We need this on our shelves ASAP.
About All of This Is True
"Devious, delicious, and gasp-worthy."
– Kathleen Glasgow, New York Times bestselling author of Girl in Pieces
In this genre-defying page-turner from Lygia Day Peñaflor, four teens befriend their favorite YA novelist, only to find their deepest, darkest secrets in the pages of her next book—with devastating consequences.
Miri Tan loved the book Undertow like it was a living being. So when she and her friends went to a book signing to hear the author, Fatima Ro, they concocted a plan to get close to her.
Soleil Johnston wanted to be a writer herself one day. When she and her friends started hanging out with her favorite author, Fatima Ro, she couldn't believe their luck—especially when Jonah Nicholls started hanging out with them, too.
Penny Panzarella was more than the materialist party girl everyone at the Graham School thought she was—and she was willing to share all her secrets with Fatima Ro to prove it.
Jonah Nicholls had more to hide than any of them. And now that Fatima's next book is out in the world, he's the one who is paying the price…
You can find out more about it here, or add it to your Goodreads shelf!
Start reading now
But that's not all! Because we also have an exclusive first look inside, and you can get your first taste of the drama now. Keep scrolling for a look into the opening chapter—an interview with main character (and questionable #bossbitch) Miri Tan—of ALL OF THIS IS TRUE!
1
MIRI
So, tell me about Fatima Ro. There are a lot of people who are curious about her right now.
All right. But I'm just going to say this outright because it's probably the one thing we still agree on—me, Soleil, and Penny. We were shallow before we met Fatima Ro. We were all about the scene. You know what I mean about the scene: the parties, the trinkets, the lifestyle. We hosted.
Hosted?
House parties at Penny's place. It feels like forever ago. Ugh. [shakes head] All those people, the throbbing music… Handling all that money.
What money?
We collected a cover charge to fund subsequent parties.
Very industrious.
That's us. [sighs] We met on Orientation Day in seventh grade when we were grouped together for the Graham scavenger hunt. Winners become orientation leaders the following year. We won by splitting up and then finding the last clue together— the school seal on the roof.
You're a good team.
We were, yes… before this. Anyway, our parties were epic. The last one we hosted was casino night. We had game tables and chocolate poker chips. It won't be outdone for years.
That's pretty impressive.
[laughs] Oh, please. We thought taking selfies on the roulette table was the stuff of life. The reality was we were bored out of our skulls. You see, the basic human need for emotional intimacy can't be satisfied by a sushi station or a celebrity DJ. Fatima made us realize that. She changed everything for us. Even that phrase, "the stuff of life," that's something I picked up from her. I wouldn't have said that just now if it weren't for her; I probably would've said something more like "We thought taking selfies was so Vogue-worthy." But now, I'm saying "the stuff of life" because Fatima pretty much gave us a whole new language, a new way of thinking, of living. When she took us in, all of a sudden I realized… we all realized that we were starving to be part of something meaningful. Becoming friends with Fatima Ro—I mean, actually being part of her inner circle—was it.
Were you a fan of her novel Undertow?
Definitely. That's how this whole thing started. Absolutely. All of us were fans. Well, we girls were, anyway. Jonah was along for the company. But still, even he was fascinated by her. I read Undertow when it first came out. When I found out how young Fatima was—barely out of college—it made sense that I felt close to her writing. She got me. I love Undertow as if it's a living being, which is passion in its truest form. That's what separates a casual interest from a passion. I credit Fatima for my understanding of that.
You see, you can be in love with a thing the way you can be in love with a person. A thing can physically trigger the same chemical responses as another human can: oxytocin and vasopressin. Fatima taught me this. Her book proved it. But I just cringe at how the media is comparing it to other novels. Because what you have to understand is that Undertow was never a Harry Potter phenomenon. I mean, nobody's wearing Undertow Halloween costumes. There's no Undertow Disney theme park. But that's what's so authentic about it. If you love Undertow it's because you get it, not because there's a Tom Hanks movie and a Happy Meal. This book has a much quieter, more thoughtful following. And to me, it feels more genuine to be part of something personal like that.
Think about it: if you know and love Undertow and you meet someone else who truly knows and loves Undertow, instantly she's your kind of person. [snaps] You cannot possibly feel that kind of connection with, say, a Hunger Games fan, because that fandom is just too big; it's too commercial. It's like, of course you like the Hunger Games. Everyone likes it, so big deal, right? But Fatima's following is simply more intimate. Her novel takes a certain, more concerning, er, uh, discerning reader. So to be a fan of Undertow is deeper… there's an understanding between people who love it. We share an appreciation for the depths of its messages and for its language. There's a simpatico between Undertow fans. It's one beating heart meeting another beating heart. [laughs] There I go, I'm sounding like her again. I know. But I'm grateful for that, for her words—the simpatico and the beating hearts. [laughs] Do you know why I agreed to speak with you, Nelson?
---
And that's all we can give you for now, folks! Isn't the voice just entrancing?! We can tell you with complete certainty that it only gets more compelling from here. And that Hunger Games shoutout? Way more relatable than we like to admit.
Make sure to keep your eye out for more things ALL OF THIS IS TRUE, and in the meantime, mark your calendars for May 15th!