It's time to slay that TBR pile…by adding more books to it! Dust off and clean off those shelves, book nerds, because you'll want to make some room for all of the fresh new YA reads coming your way this April! Here are the top sixteen most anticipated young adult novels publishing next month that you need to get on your radar right now so pull up your Goodreads and let's go!
The 16 Most Anticipated YA Books to Read in April 2017
1. THE UPSIDE OF UNREQUITED by Becky Albertalli

Seventeen-year-old Molly Peskin-Suso knows all about unrequited love. No matter how many times her twin sister, Cassie, tells her to woman up, Molly can't stomach the idea of rejection. So she's careful. Fat girls always have to be careful. Luckily, Cassie's new girlfriend comes with a cute hipster-boy sidekick. If Molly can win him over, she'll get her first kiss and she'll get her twin back. There's only one problem: Molly's coworker, Reid. He's a chubby Tolkien superfan with a season pass to the Ren Faire, and there's absolutely no way Molly could fall for him.
2. GIVEN TO THE SEA by Mindy McGinnis
Khosa is Given to the Sea, a girl born to be fed to the water, her flesh preventing a wave like the one that destroyed the Kingdom of Stille in days of old. But before she's allowed to dance – an uncontrollable twitching of the limbs that will carry her to the shore in a frenzy – she must produce an heir. Yet the thought of human touch sends shudders down her spine that not even the sound of the tide can match.

3. SPINDLE FIRE by Lexa Hillyer
Half sisters Isabelle and Aurora are polar opposites: Isabelle is the king's headstrong illegitimate daughter, whose sight was tithed by faeries; Aurora, beautiful and sheltered, was tithed her sense of touch and her voice on the same day. Despite their differences, the sisters have always been extremely close. And then everything changes, with a single drop of Aurora's blood–and a sleep so deep it cannot be broken. As the faerie queen and her army of Vultures prepare to march, Isabelle must race to find a prince who can awaken her sister with the kiss of true love and seal their two kingdoms in an alliance against the queen.
4. ALEX, APPROXIMATELY by Jenn Bennett
In this delightfully charming teen spin on You've Got Mail, the one guy Bailey Rydell can't stand is actually the boy of her dreams—she just doesn't know it yet.

5. LEGION by Julie Kagawa
This is the fourth book in Talon series! The legions are about to be unleashed, and no human, rogue dragon or former dragon slayer can stand against the coming horde.

6. ALEX AND ELIZA: A LOVE STORY by Melissa de la Cruz
In the pages of Alex and Eliza, #1 New York Times bestselling author Melissa de la Cruz brings to life the romance of young Alexander Hamilton and Elizabeth Schuyler.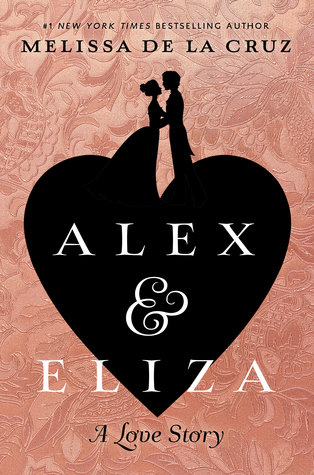 7. DEFY THE STARS by Claudia Gray
Noemi Vidal is a teen soldier from the planet Genesis, once a colony of Earth that's now at war for its independence. The humans of Genesis have fought Earth's robotic "mech" armies for decades with no end in sight. After a surprise attack, Noemi finds herself stranded in space on an abandoned ship where she meets Abel, the most sophisticated mech prototype ever made. One who should be her enemy. But Abel's programming forces him to obey Noemi as his commander, which means he has to help her save Genesis–even though her plan to win the war will kill him.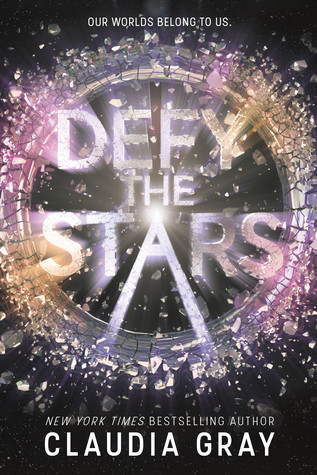 8. LETTERS TO THE LOST by Brigid Kemmerer
Juliet Young always writes letters to her mother, a world-traveling photojournalist. Even after her mother's death, she leaves letters at her grave. It's the only way Juliet can cope. Declan Murphy isn't the sort of guy you want to cross. In the midst of his court-ordered community service at the local cemetery, he's trying to escape the demons of his past. When Declan reads a haunting letter left beside a grave, he can't resist writing back. Soon, he's opening up to a perfect stranger, and their connection is immediate. But neither Declan nor Juliet knows that they're not actually strangers. When life at school interferes with their secret life of letters, sparks will fly as Juliet and Declan discover truths that might tear them apart.

9. GEEKERELLA by Ashley Poston
Part romance, part love letter to nerd culture, and all totally adorbs, Geekerella is a fairy tale for anyone who believes in the magic of fandom.
10. SHADOWCASTER by Cinda Williams Chima

This is the sequel to Flamecaster! Set in the world of the acclaimed Seven Realms series, this is a thrilling story of the unfathomable costs of war, the allure of dark magic, and two principled and conflicted characters, drawn together despite everything they stand to lose.
11. GEM & DIXIE by Sara Zarr
Gem has never known what it is to have security. She's never known an adult she can truly rely on. But the one constant in her life has been Dixie. Gem grew up taking care of her sister when no one else could: not their mother, whose issues make it hard for her to keep food on the table; and definitely not their father, whose intermittent presence is the only thing worse than his frequent absence. Even as Gem and Dixie have grown apart, they've always had each other. When their dad returns for the first time in years and tries to insert himself back into their lives, Gem finds herself with an unexpected opportunity: three days with Dixie, on their own in Seattle and beyond. But this short trip soon becomes something more, as Gem discovers that to save herself, she may have to sever the one bond she's tried so hard to keep.

12. FIREWORKS by Katie Cotugno
From Katie Cotugno, bestselling author of 99 Days, comes Fireworks—about a girl who is competing with her best friend to become the new pop star of the moment—and all the drama and romance that comes with it—set in Orlando during the late-'90s boy-and-girl-band craze.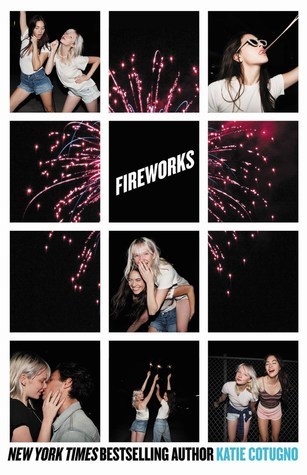 13. THE END OF OUR STORY by Meg Haston
Bridge and Wil have been entangled in each other's lives for years. Under the white-hot Florida sun, they went from kids daring each other to swim past the breakers to teenagers stealing kisses between classes. But when Bridge betrayed Wil during their junior year, she shattered his heart and their relationship along with it. Then Wil's family suffers a violent loss, and Bridge rushes back to Wil's side. As they struggle to heal old wounds and start falling for each other all over again, Bridge and Wil discover just how much has changed in the past year. As the fierce current of tragedy threatens to pull them under, they must learn how to swim on their own—or risk drowning together.
14. THE WHOLE THING TOGETHER by Ann Brashares
Summer for Sasha and Ray means the sprawling old house on Long Island. Since they were children, they've shared almost everything—reading the same books, running down the same sandy footpaths to the beach, eating peaches from the same market, laughing around the same sun-soaked dining table. Even sleeping in the same bed, on the very same worn cotton sheets. But they've never met. Sasha's dad was once married to Ray's mom, and together they had three daughters: Emma, the perfectionist; Mattie, the beauty; and Quinn, the favorite. But the marriage crumbled and the bitterness lingered. Now there are two new families—and neither one will give up the beach house that holds the memories, happy and sad, of summers past.
15. LITERALLY by Lucy Keating
Annabelle's life has always been Perfect with a capital P. Then bestselling young adult author Lucy Keating announces that she's writing a new novel—and Annabelle is the heroine.  It turns out, Annabelle is a character that Lucy Keating created. And Lucy has a plan for her. But Annabelle doesn't want to live a life where everything she does is already plotted out. Will she find a way to write her own story—or will Lucy Keating have the last word?

16. NORTH OF HAPPY by Adi Alsaid
Carlos Portillo has always led a privileged and sheltered life. A dual citizen of Mexico and the US, he lives in Mexico City with his wealthy family where he attends an elite international school. Always a rule follower and a parent pleaser, Carlos is more than happy to tread the well-worn path in front of him. He has always loved food and cooking, but his parents see it as just a hobby. When his older brother, Felix, is tragically killed, Carlos begins hearing his brother's voice, giving him advice and pushing him to rebel against his father's plan for him. Worrying about his mental health, but knowing the voice is right, Carlos runs away to the US and manages to secure a job with his favorite celebrity chef. Finally living for himself, Carlos must decide what's most important to him and where his true path really lies.
Check out these other *epic* YA books coming out in April!
What other March new releases are you excited to read? Tell us in the comments below!

Check out more curated reading lists here!
Save
Save
Save
Save
Save
Save
Save
Save
Save
Save