May is Asian American and Pacific Islander Heritage Month and to celebrate, we wanted to shine a light on some of the best YA books out there by Asian writers!
One that we're really excited about is an anthology of short stories that comes out next month, A THOUSAND BEGINNINGS AND ENDINGS edited by We Need Diverse Books' Ellen Oh and Elsie Chapman. It's filled with tales from bestselling and acclaimed Asian authors (#ownvoices!!!) who reimagine the folklore and mythology of East and South Asia…and IT IS AMAZING. We were lucky enough to get a chance to read it early and we were incredibly moved by the creativity, thoughtfulness, and unique nature of the stories.
We knew from finishing the anthology that we needed to know what books they love and would recommend, so in honor of it being Asian American and Pacific Islander Heritage Month, we asked the contributors to share a book by a fellow Asian writer that they think is an absolute must-read! Scroll down to see their picks.
10 Must-Read Books by Asian American Authors
Elsie Chapman recommends…
"Kelly Loy Gilbert's CONVICTION. This is such a beautiful and moving story about family, faith, and loyalty – I love how sixteen-year-old Braden's deep love for baseball is this wonderful way for readers to see into his heart."
Ten years ago, God gave Braden a sign, a promise that his family wouldn't fall apart the way he feared. But Braden got it wrong: his older brother, Trey, has been estranged from the family for almost as long, and his father, the only parent Braden has ever known, has been accused of murder. The arrest of Braden's father, a well-known Christian radio host, has sparked national media attention. His fate lies in his son's hands; Braden is the key witness in the upcoming trial.
Julie Kagawa says…
"I loved AN EMBER IN THE ASHES by Sabaa Tahir. The story and the characters will break your heart."
Laia is a slave. Elias is a soldier. Neither is free. Under the Martial Empire, defiance is met with death. Those who do not vow their blood and bodies to the Emperor risk the execution of their loved ones and the destruction of all they hold dear. Laia meets Elias, the school's finest soldier—and secretly, its most unwilling. Elias wants only to be free of the tyranny he's being trained to enforce. He and Laia will soon realize that their destinies are intertwined—and that their choices will change the fate of the Empire itself.
Melissa de la Cruz recommends…
"WHEN DIMPLE MET RISHI by Sandhya Menon. Absolutely adored this romantic comedy between two Indian American nerds. It was a funny, heart-warming, but full of hard truths about life in America today."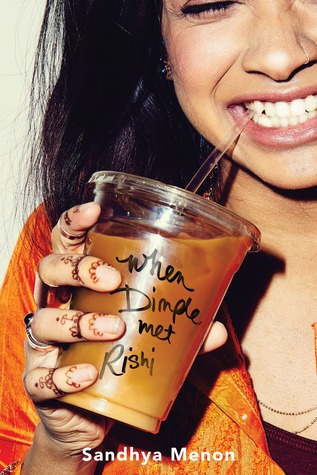 With graduation behind her, Dimple's more than ready for a break from Mamma's obsession with her finding the "Ideal Indian Husband." Dimple knows they must respect her principles on some level, though. Otherwise, they wouldn't have paid for her to attend a summer program for aspiring web developers…right? Rishi Patel is a hopeless romantic. So when his parents tell him that his future wife will be attending the same summer program as him—wherein he'll have to woo her—he's totally on board.
Ellen Oh says…
"My pick is THE ASTONISHING COLOR OF AFTER by Emily Pan. It is magical, lyrical, beautiful and utterly heartbreaking. I adored it."
Leigh Chen Sanders is absolutely certain about one thing: When her mother died by suicide, she turned into a bird. Leigh travels to Taiwan to meet her maternal grandparents for the first time. There, she is determined to find her mother, the bird. In her search, she winds up chasing after ghosts, uncovering family secrets, and forging a new relationship with her grandparents. And as she grieves, she must try to reconcile the fact that on the same day she kissed her best friend and longtime secret crush, Axel, her mother was taking her own life.
Lori M Lee recommends…
"THE GIRL FROM EVERYWHERE by Heidi Heilig. I've always been a bit obsessed with books about time travel, and this one was so beautifully done, with complex themes and thrilling jaunts through time."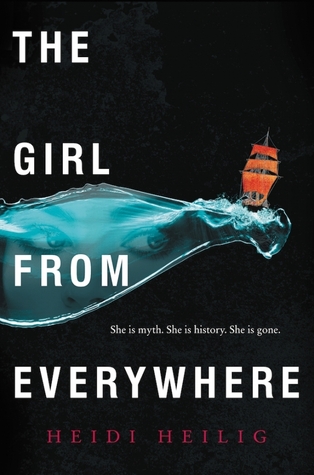 Nix has spent her entire life aboard her father's ship, sailing across the centuries, across the world, across myth and imagination. As long as her father has a map for it, he can sail to any time, any place, real or imagined: nineteenth-century China, the land from One Thousand and One Nights, a mythic version of Africa. Along the way they have found crewmates and friends, and even a disarming thief who could come to mean much more to Nix. But the end to it all looms closer every day.
E.C. Myers says…
"Though not a YA, Sarah Kuhn's HEROINE COMPLEX is a fun crossover book for teens. Just when you thought superhero stories were overdone, Kuhn brings something new to the genre: Asian superheroines. Plus there's a lot of snark, action, and humor—and a dash of romance—that makes this one of my most enjoyable reads in a while."
Evie Tanaka is the put-upon personal assistant to Aveda Jupiter, her childhood best friend and San Francisco's most beloved superheroine. She's great at her job—blending into the background, handling her boss's epic diva tantrums, and getting demon blood out of leather pants. Unfortunately, she's not nearly as together when it comes to running her own life, standing up for herself, or raising her tempestuous teenage sister, Bea. But everything changes when Evie's forced to pose as her glamorous boss for one night, and her darkest secret comes out: she has powers, too.
Aliette de Bodard says…
"Cindy Pon's WANT is a fast-paced sci-fi thriller in a world of haves and have-nots in a future Taipei–textured and vivid, this is an edge-of-your-seat novel with memorable characters."
Jason Zhou survives in a divided society where the elite use their wealth to buy longer lives. The rich wear special suits that protect them from the pollution and viruses that plague the city, while those without suffer illness and early deaths. Frustrated by his city's corruption and still grieving the loss of his mother, who died as a result of it, Zhou is determined to change things, no matter the cost. With the help of his friends, Zhou infiltrates the lives of the wealthy in hopes of destroying the international Jin Corporation from within.
Aisha Saeed recommends…
"SAINTS AND MISFITS by S.K. Ali.  This is a beating heart within a novel. Sajidah effortlessly takes on a powerful journey to watch as the main character, Janna, finds her place within her community and finds herself in the process. Sajidah also takes on the particular complications one faces when they must expose a predator who is well-respected and highly regarded within one's own community."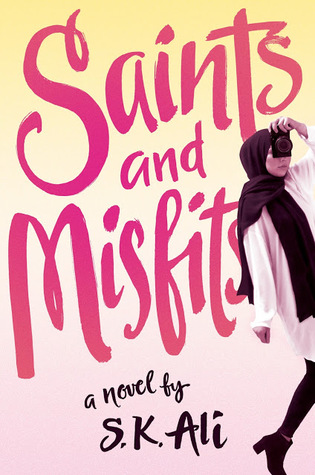 There are three kinds of people in my world: 1. Saints, those special people moving the world forward. Sometimes you glaze over them. Or, at least, I do. 2. Misfits, people who don't belong. Like me–the way I don't fit into Dad's brand-new family or in the leftover one composed of Mom and my older brother. Also, there's Jeremy and me. Misfits. Same planet, different worlds. 3. Monsters. Well, monsters wearing saint masks, like in Flannery O'Connor's stories. Like the monster at my mosque. People think he's holy, untouchable, but nobody has seen under the mask. Except me.
Cindy Pon says…
"Malinda Lo is such a wonderful writer, and her first mystery thriller A LINE IN THE DARK is certainly no exception. Needful, atmospheric, and filled with twists, this is a perfect novel to sink into."
Jess Wong is Angie Redmond's best friend. And that's the most important thing, even if Angie can't see how Jess truly feels. Being the girl no one quite notices is OK with Jess anyway. While nobody notices her, she's free to watch everyone else. But when Angie begins to fall for Margot Adams, a girl from the nearby boarding school, Jess can see it coming a mile away. Suddenly her powers of observation are more curse than gift. When the inevitable darkness finally descends, Angie will need her best friend.
SHVETA THAKRAR SAYS…
"One of my favorite YA novels has to be Cindy Pon's SERPENTINE, with its intricately woven mythology, fairy-tale feel, and emphasis on female friendships. Plus snake demons are always going to be a win in my book!"
The coming of age story of Skybright, a young girl who worries about her growing otherness. As she turns sixteen, Skybright notices troubling changes. By day, she is a companion and handmaid to the youngest daughter of a very wealthy family. But nighttime brings with it a darkness that not even daybreak can quell. When her plight can no longer be denied, Skybright learns that despite a dark destiny, she must struggle to retain her sense of self – even as she falls in love for the first time.
---
What are some of your favorite reads from Asian authors? Tell us in the comments below!
Up Next: