Spring break is coming!!! And okay, so maybe you're not exactly hitting the beach. Life isn't always the way cliché TV shows and books make it seem! But these books are so cute, romantic, adventurous, and addictive, they can take you anywhere. Want to be feeling some type of way? We've got a book for it. And even if you are hitting the beach, hey, we promise diving into any of these will be more fun than suffering cold water!! Or at least *as* fun.
Where do you want to go this break? What do you wish was happening? Live vicariously through all these beach reads perfect for any spring break!
Beach Reads Perfect for Spring Break
1. Windfall by Jennifer E. Smith
Alice doesn't believe in luck—at least, not the good kind. But she does believe in love, and for some time now, she's been pining for her best friend, Teddy. On his eighteenth birthday—just when it seems they might be on the brink of something—she buys him a lottery ticket on a lark. To their astonishment, he wins $140 million, and in an instant, everything changes.
At first, it seems like a dream come true, especially since the two of them are no strangers to misfortune. As a kid, Alice won the worst kind of lottery possible when her parents died just over a year apart from each other. And Teddy's father abandoned his family not long after that, leaving them to grapple with his gambling debts. Through it all, Teddy and Alice have leaned on each other. But now, as they negotiate the ripple effects of Teddy's newfound wealth, a gulf opens between them. And soon, the money starts to feel like more of a curse than a windfall.
2. Truly Devious by Maureen Johnson
Ellingham Academy is a famous private school in Vermont for the brightest thinkers, inventors, and artists. It was founded by Albert Ellingham, an early twentieth century tycoon, who wanted to make a wonderful place full of riddles, twisting pathways, and gardens. "A place," he said, "where learning is a game."
Shortly after the school opened, his wife and daughter were kidnapped. The only real clue was a mocking riddle listing methods of murder, signed with the frightening pseudonym "Truly, Devious." It became one of the great unsolved crimes of American history.
True-crime aficionado Stevie Bell is set to begin her first year at Ellingham Academy, and she has an ambitious plan: She will solve this cold case. That is, she will solve the case when she gets a grip on her demanding new school life and her housemates: the inventor, the novelist, the actor, the artist, and the jokester. But something strange is happening. Truly Devious makes a surprise return, and death revisits Ellingham Academy. The past has crawled out of its grave. Someone has gotten away with murder.
3. And We're Off by Dana Schwartz
Seventeen-year-old Nora Holmes is an artist, a painter from the moment she could hold a brush. She inherited the skill from her grandfather, Robert, who's always nurtured Nora's talent and encouraged her to follow her passion. Still, Nora is shocked and elated when Robert offers her a gift: an all-expenses-paid summer trip to Europe to immerse herself in the craft and to study history's most famous artists. The only catch? Nora has to create an original piece of artwork at every stop and send it back to her grandfather. It's a no-brainer: Nora is in!
Unfortunately, Nora's mother, Alice, is less than thrilled about the trip. She worries about what the future holds for her young, idealistic daughter and her opinions haven't gone unnoticed. Nora couldn't feel more unsupported by her mother, and in the weeks leading up to the trip, the women are as disconnected as they've ever been. But seconds after saying goodbye to Alice at the airport terminal, Nora hears a voice call out: "Wait! Stop! I'm coming with you!"
4. The Summer I Turned Pretty by Jenny Han
Belly measures her life in summers. Everything good, everything magical happens between the months of June and August. Winters are simply a time to count the weeks until the next summer, a place away from the beach house, away from Susannah, and most importantly, away from Jeremiah and Conrad. They are the boys that Belly has known since her very first summer—they have been her brother figures, her crushes, and everything in between.
But one summer, one terrible and wonderful summer, the more everything changes, the more it all ends up just the way it should have been all along.
5. A Study in Charlotte by Brittany Cavallaro
The last thing Jamie Watson wants is a rugby scholarship to Sherringford, a Connecticut prep school just an hour away from his estranged father. But that's not the only complication: Sherringford is also home to Charlotte Holmes, the famous detective's great-great-great-granddaughter, who has inherited not only Sherlock's genius but also his volatile temperament.
From the moment they meet, there's a tense energy between them, and they seem more destined to be rivals than anything else. But when a Sherringford student dies under suspicious circumstances, ripped straight from the most terrifying of the Sherlock Holmes stories, Jamie can no longer afford to keep his distance. Jamie and Charlotte are being framed for murder.
6. Top Ten by Katie Cotugno
Ryan McCullough and Gabby Hart are the unlikeliest of best friends. Prickly, anxious Gabby would rather do literally anything than go to a party. Ultra-popular Ryan is a hockey star who can get any girl he wants—and frequently does. But somehow their relationship just works; from dorky Monopoly nights to rowdy house parties to the top ten lists they make about everything under the sun.
Now, on the night of high school graduation, everything is suddenly changing—in their lives, and in their relationship. As they try to figure out what they mean to each other and where to go from here, they make a final top ten list: this time, counting down the top ten moments of their friendship.
7. The Whole Thing Together by Ann Brashares
Summer for Sasha and Ray means the sprawling old house on Long Island. Since they were children, they've shared almost everything—reading the same books, running down the same sandy footpaths to the beach, eating peaches from the same market, laughing around the same sun-soaked dining table. Even sleeping in the same bed, on the very same worn cotton sheets. But they've never met.
Sasha's dad was once married to Ray's mom, and together they had three daughters: Emma, the perfectionist; Mattie, the beauty; and Quinn, the favorite. But the marriage crumbled and the bitterness lingered. Now there are two new families—and neither one will give up the beach house that holds the memories, happy and sad, of summers past.
8. Grit by Gillian French
It's summer in rural Maine; when seventeen-year-old Darcy Prentiss isn't raking berries with her sister, Mags, and cousin, Nell, during the day, she's drinking and swimming with the boys in the quarry by night. She knows how to have a good time, just like anyone else, but when you've been designated the town slut, every move you make seems to further solidify your "trashy girl" reputation.
But the fun is what's been keeping Darcy's mind off the things she can't forget: a disturbing secret she shares with Nell, the mysterious disappearance of her ex–best friend, and that hazy Fourth of July party that ended with Darcy drunk, on her back, wondering how she let it get this far.
Then someone in town anonymously nominates Darcy to be in the running for Bay Festival Princess—a cruel, almost laughable gesture that can only be the work of someone with a score to settle. Everything Darcy has been trying to keep down comes bubbling to the surface in ways she wasn't prepared to handle… and isn't sure if she can.
9. I Believe in a Thing Called Love by Maurene Goo
Desi Lee believes anything is possible if you have a plan. That's how she became student body president. Varsity soccer star. And it's how she'll get into Stanford. But—she's never had a boyfriend. In fact, she's a disaster in romance, a clumsy, stammering humiliation magnet whose botched attempts at flirting have become legendary with her friends.
So when the hottest human specimen to have ever lived walks into her life one day, Desi decides to tackle her flirting failures with the same zest she's applied to everything else in her life. She finds guidance in the Korean dramas her father has been obsessively watching for years—where the hapless heroine always seems to end up in the arms of her true love by episode ten. It's a simple formula, and Desi is a quick study. Armed with her "K Drama Steps to True Love," Desi goes after the moody, elusive artist Luca Drakos—and boat rescues, love triangles, and staged car crashes ensue.
But when the fun and games turn to true feels, Desi finds out that real love is about way more than just drama.
10. Autoboyography by Christina Lauren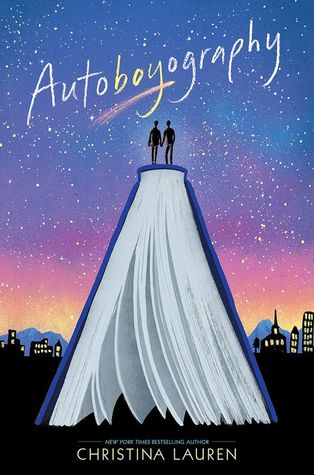 Three years ago, Tanner Scott's family relocated from California to Utah, a move that nudged the bisexual teen temporarily back into the closet. Now, with one semester of high school to go, and no obstacles between him and out-of-state college freedom, Tanner plans to coast through his remaining classes and clear out of Utah.
But when his best friend Autumn dares him to take Provo High's prestigious Seminar—where honor roll students diligently toil to draft a book in a semester—Tanner can't resist going against his better judgment and having a go, if only to prove to Autumn how silly the whole thing is. Writing a book in four months sounds simple. Four months is an eternity.
It turns out, Tanner is only partly right: four months is a long time. After all, it takes only one second for him to notice Sebastian Brother, the Mormon prodigy who sold his own Seminar novel the year before and who now mentors the class. And it takes less than a month for Tanner to fall completely in love with him.
11. Someone to Love by Melissa de la Cruz
Constantly in the spotlight thanks to her politician father's rising star, Olivia Blakely feels the pressure to be perfect. As the youngest girl in her class, she tries hard to keep up and to seem mature to the older boy she's crushing on, even as she catches his eye. But the need to look good on camera and at school soon grows into an all-consuming struggle with bulimia.
As Liv works toward her goal of gaining early admission to art school, including taking part in an upcoming student show, her life spirals out of control. Swept up in demands to do more than she's ready for, to always look perfect and to succeed, Liv doesn't know who she is anymore. It will take nearly losing her best friend and even her life for Liv to learn that loving herself is far more important than earning the world's approval.
12. The Siren by Kiera Cass
Kahlen is a Siren—bound to serve the Ocean by using her voice to lure humans to their deaths at sea. A single word from Kahlen can kill, but she can't resist spending her days on land, wishing she could speak and live freely among ordinary people.
Akinli is human—a kind, handsome boy who's everything Kahlen's ever dreamed of. And though she can't talk to him, they begin to form a connection Kahlen doesn't want to ignore.
Falling in Love with a human breaks all the Ocean's rules. But for the first time in a lifetime of following the rules, Kahlen is determined to follow her heart.
13. The Upside of Unrequited by Becky Albertalli
Seventeen-year-old Molly Peskin-Suso knows all about unrequited love. No matter how many times her twin sister, Cassie, tells her to woman up, Molly can't stomach the idea of rejection. So she's careful. Fat girls always have to be careful.
Then a cute new girl enters Cassie's orbit, and for the first time ever, Molly's cynical twin is a lovesick mess. Meanwhile, Molly's totally not dying of loneliness—except for the part where she is. Luckily, Cassie's new girlfriend comes with a cute hipster-boy sidekick. If Molly can win him over, she'll get her first kiss and she'll get her twin back.
There's only one problem: Molly's coworker, Reid. He's a chubby Tolkien superfan with a season pass to the Ren Faire, and there's absolutely no way Molly could fall for him. Right?
14. Warcross by Marie Lu
For the millions who log in every day, Warcross isn't just a game—it's a way of life. The obsession started ten years ago and its fan base now spans the globe, some eager to escape from reality and others hoping to make a profit. Struggling to make ends meet, teenage hacker Emika Chen works as a bounty hunter, tracking down players who bet on the game illegally. But the bounty hunting world is a competitive one, and survival has not been easy. Needing to make some quick cash, Emika takes a risk and hacks into the opening game of the international Warcross Championships—only to accidentally glitch herself into the action and become an overnight sensation.
Convinced she's going to be arrested, Emika is shocked when instead she gets a call from the game's creator, the elusive young billionaire Hideo Tanaka, with an irresistible offer. He needs a spy on the inside of this year's tournament in order to uncover a security problem… and he wants Emika for the job. With no time to lose, Emika's whisked off to Tokyo and thrust into a world of fame and fortune that she's only dreamed of. But soon her investigation uncovers a sinister plot, with major consequences for the entire Warcross empire.
15. Love, Life, and the List by Kasie West
Seventeen-year-old Abby Turner's summer isn't going the way she'd planned. She has a not-so-secret but definitely unrequited crush on her best friend, Cooper. She hasn't been able to manage her mother's growing issues with anxiety. And now she's been rejected from an art show because her work "has no heart." So when she gets another opportunity to show her paintings, Abby isn't going to take any chances.
Which is where the list comes in.
Abby gives herself one month to do ten things, ranging from face a fear (#3) to learn a stranger's story (#5) to fall in love (#8). She knows that if she can complete the list, she'll become the kind of artist she's always dreamed of being.
But as the deadline approaches, Abby realizes that getting through the list isn't as straightforward as it seems… and that maybe—just maybe—she can't change her art if she isn't first willing to change herself.
16. Carve the Mark by Veronica Roth
Cyra Noavek and Akos Kereseth have grown up in enemy countries locked in a long-standing fight for dominance over their shared planet. When Akos and his brother are kidnapped by the ruling Noavek family, Akos is forced to serve Cyra, the sister of a dictator who governs with violence and fear. Cyra is known for her deadly power of transferring extraordinary pain unto others with simple touch, and her tyrant brother uses her as a weapon against those who challenge him. But as Akos fights for his own survival, he recognizes that Cyra is also fighting for hers, and that her true gift—resilience—might be what saves them both.
When Akos and Cyra are caught in the middle of a raging rebellion, everything they've been led to believe about their world and themselves must be called into question. But fighting for what's right might mean betraying their countries, their families, and each other.
When the time comes, will they choose loyalty or love?
17. Dumplin' by Julie Murphy
Self-proclaimed fat girl Willowdean Dickson (dubbed "Dumplin'" by her former beauty queen mom) has always been at home in her own skin. Her thoughts on having the ultimate bikini body? Put a bikini on your body. With her all-American-beauty best friend, Ellen, by her side, things have always worked . . . until Will takes a job at Harpy's, the local fast-food joint. There she meets Private School Bo, a hot former jock. Will isn't surprised to find herself attracted to Bo. But she is surprised when he seems to like her back.
Instead of finding new heights of self-assurance in her relationship with Bo, Will starts to doubt herself. So she sets out to take back her confidence by doing the most horrifying thing she can imagine: entering the Miss Teen Blue Bonnet beauty pageant—along with several other unlikely candidates—to show the world that she deserves to be up there as much as any girl does. Along the way, she'll shock the hell out of Clover City—and maybe herself most of all.
18. The Midnights by Sarah Nicole Smetana
Susannah Hayes has never been in the spotlight, but she dreams of following her father, a former rock star, onto the stage. As senior year begins, she's more interested in composing impressive chord patterns than college essays, certain that if she writes the perfect song, her father might finally look up from the past long enough to see her. But when he dies unexpectedly, her dreams—and her reality—shatter.
While Susannah struggles with grief, her mother uproots them to a new city. There, Susannah realizes she can reinvent herself however she wants: a confident singer-songwriter, member of a hip band, embraced by an effortlessly cool best friend. But Susannah is not the only one keeping secrets, and soon, harsh revelations threaten to unravel her life once again.
19. One of Us Is Lying by Karen M. McManus
Pay close attention and you might solve this.
On Monday afternoon, five students at Bayview High walk into detention.
Bronwyn, the brain, is Yale-bound and never breaks a rule.
Addy, the beauty, is the picture-perfect homecoming princess.
Nate, the criminal, is already on probation for dealing.
Cooper, the athlete, is the all-star baseball pitcher.
And Simon, the outcast, is the creator of Bayview High's notorious gossip app.
Only, Simon never makes it out of that classroom. Before the end of detention, Simon's dead. And according to investigators, his death wasn't an accident. On Monday, he died. But on Tuesday, he'd planned to post juicy reveals about all four of his high-profile classmates, which makes all four of them suspects in his murder. Or are they the perfect patsies for a killer who's still on the loose?
Everyone has secrets, right? What really matters is how far you would go to protect them.
20. Allegedly by Tiffany D. Jackson
Mary B. Addison killed a baby.
Allegedly. She didn't say much in that first interview with detectives, and the media filled in the only blanks that mattered: a white baby had died while under the care of a churchgoing black woman and her nine-year-old daughter. The public convicted Mary and the jury made it official. But did she do it? She wouldn't say.
Mary survived six years in baby jail before being dumped in a group home. The house isn't really "home"—no place where you fear for your life can be considered a home. Home is Ted, who she meets on assignment at a nursing home.
There wasn't a point to setting the record straight before, but now she's got Ted—and their unborn child—to think about. When the state threatens to take her baby, Mary must find the voice to fight her past. And her fate lies in the hands of the one person she distrusts the most: her Momma. No one knows the real Momma. But does anyone know the real Mary?
21. S.T.A.G.S. by M.A. Bennett
At St. Aidan the Great School, or S.T.A.G.S., new things–and new people–are to be avoided. Unfortunately, Greer MacDonald, token scholarship student, is very much a new person. She has just transferred to S.T.A.G.S., and finds herself ignored at best and mocked at worst by the school's most admired circle of friends, the Medievals.
So imagine Greer's surprise when this very group invites her to an exclusive weekend retreat at the private estate of the parents of their unofficial leader, Henry de Warlencourt. It's billed as a weekend of "huntin' shootin' fishin'," and rumor has it that the invitee who most impresses the group will be given the privilege of becoming a Medieval themselves.
As the weekend begins to take shape, however, it becomes apparent that beyond the luxurious trappings–the fancy clothes the maid lays out on Greer's bed, the elaborate multicourse dinners held in the Great Hall–there are predators lurking, and they're out for blood…
22. Invictus by Ryan Graudin
Time flies when you're plundering history.
Farway Gaius McCarthy was born outside of time. The son of a time-traveling Recorder from 2354 AD and a gladiator living in Rome in 95 AD, Far's birth defies the laws of nature. Exploring history himself is all he's ever wanted, and after failing his final time-traveling exam, Far takes a position commanding a ship with a crew of his friends as part of a black market operation to steal valuables from the past.
But during a heist on the sinking Titanic, Far meets a mysterious girl who always seems to be one step ahead of him. Armed with knowledge that will bring Far's very existence into question, she will lead Far and his team on a race through time to discover a frightening truth: History is not as steady as it seems.
23. Unrivaled by Alyson Noël
Everyone wants to be someone. Layla Harrison wants to be a reporter. Aster Amirpour wants to be an actress. Tommy Phillips wants to be a guitar hero.
But Madison Brooks took destiny and made it her own a long time ago.
She's Hollywood's hottest starlet, and the things she did to become the name on everyone's lips are merely a stain on the pavement, ground beneath her Louboutin heel.
That is, until Layla, Aster, and Tommy find themselves with a VIP invite to the world of Los Angeles's nightlife and lured into a competition where Madison Brooks is the target. Just as their hopes begin to gleam like stars through the California smog, Madison Brooks goes missing… And all of their hopes are blacked out in the haze of their lies.
24. To Kill a Kingdom by Alexandra Christo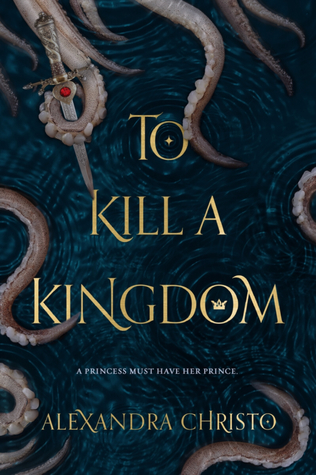 Princess Lira is siren royalty and the most lethal of them all. With the hearts of seventeen princes in her collection, she is revered across the sea. Until a twist of fate forces her to kill one of her own. To punish her daughter, the Sea Queen transforms Lira into the one thing they loathe most—a human. Robbed of her song, Lira has until the winter solstice to deliver Prince Elian's heart to the Sea Queen or remain a human forever.
The ocean is the only place Prince Elian calls home, even though he is heir to the most powerful kingdom in the world. Hunting sirens is more than an unsavory hobby—it's his calling. When he rescues a drowning woman in the ocean, she's more than what she appears. She promises to help him find the key to destroying all of sirenkind for good—But can he trust her? And just how many deals will Elian have to barter to eliminate mankind's greatest enemy?
25. Everless by Sara Holland
In the kingdom of Sempera, time is currency—extracted from blood, bound to iron, and consumed to add time to one's own lifespan. The rich aristocracy, like the Gerlings, tax the poor to the hilt, extending their own lives by centuries.
No one resents the Gerlings more than Jules Ember. A decade ago, she and her father were servants at Everless, the Gerlings' palatial estate, until a fateful accident forced them to flee in the dead of night. When Jules discovers that her father is dying, she knows that she must return to Everless to earn more time for him before she loses him forever.
But going back to Everless brings more danger—and temptation—than Jules could have ever imagined. Soon she's caught in a tangle of violent secrets and finds her heart torn between two people she thought she'd never see again. Her decisions have the power to change her fate—and the fate of time itself.
26. The Hate U Give by Angie Thomas
Sixteen-year-old Starr Carter moves between two worlds: the poor neighborhood where she lives and the fancy suburban prep school she attends. The uneasy balance between these worlds is shattered when Starr witnesses the fatal shooting of her childhood best friend Khalil at the hands of a police officer. Khalil was unarmed.
Soon afterward, his death is a national headline. Some are calling him a thug, maybe even a drug dealer and a gangbanger. Protesters are taking to the streets in Khalil's name. Some cops and the local drug lord try to intimidate Starr and her family. What everyone wants to know is: what really went down that night? And the only person alive who can answer that is Starr.
But what Starr does—or does not—say could upend her community. It could also endanger her life.
27. The Gentleman's Guide to Vice and Virtue by Mackenzi Lee
Henry "Monty" Montague was born and bred to be a gentleman, but he was never one to be tamed.
As Monty embarks on his Grand Tour of Europe, his quest for a life filled with pleasure and vice is in danger of coming to an end. Not only does his father expect him to take over the family's estate upon his return, but Monty is also nursing an impossible crush on his best friend and traveling companion, Percy.
Still, it isn't in Monty's nature to give up. Even with his younger sister, Felicity, in tow, he vows to make this yearlong escapade one last hedonistic hurrah and flirt with Percy from Paris to Rome. But when one of Monty's reckless decisions turns their trip abroad into a harrowing manhunt that spans across Europe, it calls into question everything he knows, including his relationship with the boy he adores.
28. The Belles by Dhonielle Clayton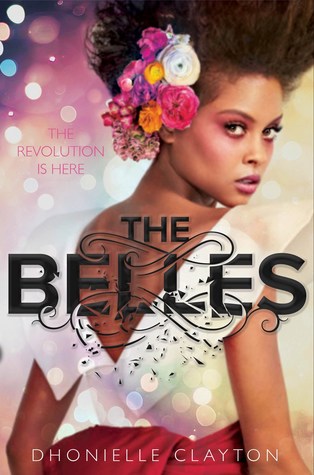 Camellia Beauregard is a Belle. In the opulent world of Orléans, Belles are revered, for they control Beauty, and Beauty is a commodity coveted above all else. In Orléans, the people are born gray, they are born damned, and only with the help of a Belle and her talents can they transform and be made beautiful.
But it's not enough for Camellia to be just a Belle. She wants to be the favorite—the Belle chosen by the Queen of Orléans to live in the royal palace, to tend to the royal family and their court, to be recognized as the most talented Belle in the land. But once Camellia and her Belle sisters arrive at court, it becomes clear that being the favorite is not everything she always dreamed it would be. Behind the gilded palace walls live dark secrets, and Camellia soon learns that the very essence of her existence is a lie—that her powers are far greater, and could be more dangerous, than she ever imagined. And when the queen asks Camellia to risk her own life and help the ailing princess by using Belle powers in unintended ways, Camellia now faces an impossible decision.
With the future of Orléans and its people at stake, Camellia must decide—save herself and her sisters and the way of the Belles—or resuscitate the princess, risk her own life, and change the ways of her world forever.
29. Who's That Girl by Blair Thornburgh
Junior Nattie McCullough has always been that under-the-radar straight girl who hangs out in the cafeteria with her gay-straight alliance friends. She's never been the girl that gets the guy, let alone the girl that gets a hit song named after her.
But when last summer's crush, smoking-hot musician Sebastian Delacroix—who has recently hit the mainstream big-time—returns home to play a local show, that's just what she gets. He and his band, the Young Lungs, have written a chart-topping single—"Natalie"—which instantly makes Nattie second guess everything she thought about their awkward non-kiss at that June pool party. That it was horrific. That it meant nothing. That Sebastian never gave her another thought.
To help keep her mind off of Sebastian and his maybe-about-her, maybe-not-about-her song, Nattie throws herself into planning the school's LGBTQIA dance. That proves problematic, too, when Nattie begins to develop feelings for her good friend Zach. With the song getting major airplay and her once-normal life starting to resemble the cover of a gossip magazine, Nattie is determined to figure out once and for all if her brief moment with Sebastian was the stuff love songs are made of—or just a one-hit wonder.
30. The Cruel Prince by Holly Black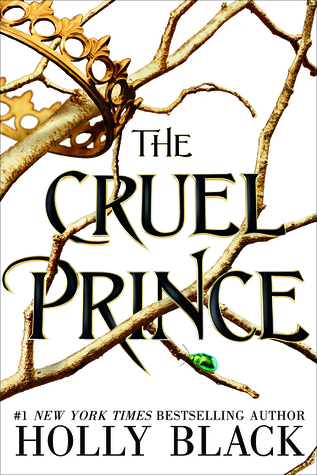 Jude was seven years old when her parents were murdered and she and her two sisters were stolen away to live in the treacherous High Court of Faerie. Ten years later, Jude wants nothing more than to belong there, despite her mortality. But many of the fey despise humans. Especially Prince Cardan, the youngest and wickedest son of the High King.
To win a place at the Court, she must defy him–and face the consequences.
In doing so, she becomes embroiled in palace intrigues and deceptions, discovering her own capacity for bloodshed. But as civil war threatens to drown the Courts of Faerie in violence, Jude will need to risk her life in a dangerous alliance to save her sisters, and Faerie itself.
31. The Girl From Everywhere by Heidi Heilig
Nix has spent her entire life aboard her father's ship, sailing across the centuries, across the world, across myth and imagination. With the right map, her father can sail to any time, any place, real or imagined: nineteenth-century China, the land from One Thousand and One Nights, a mythic version of Africa. But the end looms closer every day.
Her father is obsessed with obtaining a map of Honolulu that can take him back to his lost love, Nix's mother. Even though going there could erase Nix's very existence. For the first time, Nix is entering unknown waters. She could find herself, find her family, find her own fantastical ability, her own epic love.
Or she could disappear.
---
What books are you binging over break? Let us know in the comments!
Up next: