Okay book nerds now let's get in formation- to celebrate Black History Month! In honor of this month we are bringing you some required YA reading for the wokest black history month you've ever had. I think one thing we can all agree on is that these stories are an absolute GIFT to our community and we want to see more of them in the ~YA future~. We hope you're ready because it's time to celebrate Black History Month book nerd style with these 20 YA books!
The Hate U Give by Angie Thomas
This is our #1 read for black history month because not only does it celebrate it's book birthday this month, but it also features incredibly poignant and prominent issues of today. This Black Lives Matter inspired novel is an absolute MUST read, and if you don't trust us, trust John Green when he says "Angie Thomas has written a stunning, brilliant, gut-wrenching novel that will be remembered as a classic of our time."
Sixteen-year-old Starr Carter moves between two worlds: the poor neighborhood where she lives and the fancy suburban prep school she attends. The uneasy balance between these worlds is shattered when Starr witnesses the fatal shooting of her childhood best friend Khalil at the hands of a police officer. Khalil was unarmed. Soon afterward, his death is a national headline. Some are calling him a thug, maybe even a drug dealer and a gangbanger. Protesters are taking to the streets in Khalil's name. Some cops and the local drug lord try to intimidate Starr and her family.
What everyone wants to know is: what really went down that night? And the only person alive who can answer that is Starr. But what Starr does—or does not—say could upend her community. It could also endanger her life.
Add The Hate U Give To Your Goodreads Shelf! 
The Sun Is Also A Star by Nicola Yoon
The Sun is Also A Star by Nicola Yoon made our Black History Month list not only because it follows the story of a black teen as she navigates her way though a new city and what turns out to be a hell of an immigration process, but also because it allows for a beautifully human depiction of a black female character. The Sun is also a star is a must-read for those who are looking for a dynamic black female character in contemporary YA.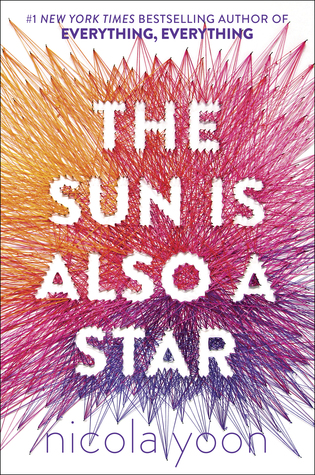 Natasha: I'm a girl who believes in science and facts. Not fate. Not destiny. Or dreams that will never come true. I'm definitely not the kind of girl who meets a cute boy on a crowded New York City street and falls in love with him. Not when my family is twelve hours away from being deported to Jamaica. Falling in love with him won't be my story.
Daniel: I've always been the good son, the good student, living up to my parents' high expectations. Never the poet. Or the dreamer. But when I see her, I forget about all that. Something about Natasha makes me think that fate has something much more extraordinary in store—for both of us.
The Universe: Every moment in our lives has brought us to this single moment. A million futures lie before us. Which one will come true?
Add The Sun is Also a Star to your Goodreads shelf! 
Allegedly by Tiffany D. Jackson
Allegedly by Tiffany D. Jackson is raw and gritty story that explores the grey areas in our understanding of justice, family, and truth, and acknowledges the light and darkness alive in all of us. With a kick- ass female protagonist that has been exposed to the system, we love this book because it opened our eyes to the experiences of a POC dealing with the justice system in America.
Mary B. Addison killed a baby.
Allegedly. A white baby had died while under the care of a church-going black woman and her nine-year-old daughter. The public convicted Mary and the jury made it official. But did she do it? She wouldn't say.
Mary survived six years in baby jail before being dumped in a group home. The house isn't really "home"—no place where you fear for your life can be considered a home. Home is Ted, who she meets on assignment at a nursing home.
There wasn't a point to setting the record straight before, but now she's got Ted—and their unborn child—to think about. When the state threatens to take her baby, Mary must find the voice to fight her past. And her fate lies in the hands of the one person she distrusts the most: her Momma. No one knows the real Momma. But who really knows the real Mary?
Add Allegedly to your Goodreads shelf! 
Another Brooklyn by Jacqueline Woodson
Though not *technically* a YA story, we are in love with Another Brooklyn because at it's heart it is a beautifully diverse coming-of-age story with all the components of YA that we love. Another Brooklyn makes our Black History Month list because it explores themes such as the effects of resilience, black culture, gentrification, and more. With darkly poetic language Another Brooklyn is a love letter to the black girl.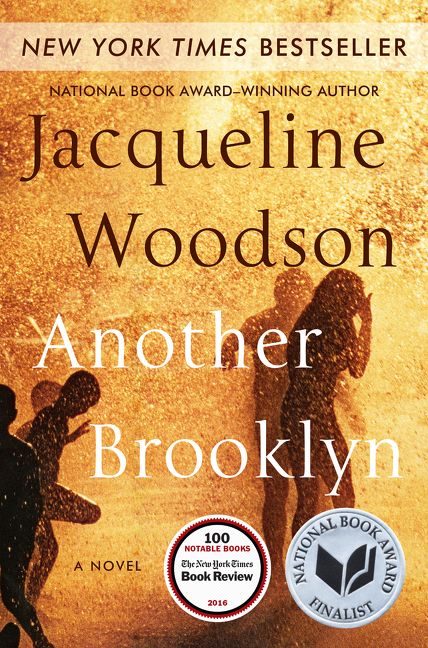 Running into a long-ago friend sets memory from the 1970s in motion for August, transporting her to a time and a place where friendship was everything—until it wasn't. For August and her girls, sharing confidences as they ambled through neighborhood streets, Brooklyn was a place where they believed that they were beautiful, talented, brilliant—a part of a future that belonged to them.
But beneath the hopeful veneer, there was another Brooklyn, a dangerous place where grown men reached for innocent girls in dark hallways, where ghosts haunted the night, where mothers disappeared. A world where madness was just a sunset away and fathers found hope in religion.
Add Another Brooklyn to your Goodreads shelf!
Dreamland Burning by Jennifer Latham
Dreamland Burning is a historical mystery that shows us how Jim Crow, Slavery, and the treatment of African American citizens continue to negatively effect communities. Through intricately interwoven alternating perspectives, Jennifer Latham's lightning-paced page-turner brings the Tulsa race riot of 1921 to blazing life and raises important question about the complex state of US race relations – both yesterday and today.  Dreamland Burning is on sale February 21st!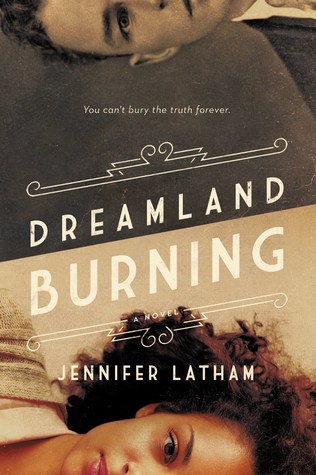 Some bodies won't stay buried.
Some stories need to be told.
When seventeen-year-old Rowan Chase finds a skeleton on her family's property, she has no idea that investigating the brutal century-old murder will lead to a summer of painful discoveries about the past… and the present.
Nearly one hundred years earlier, a misguided violent encounter propels seventeen-year-old Will Tillman into a racial firestorm. In a country rife with violence against blacks and a hometown segregated by Jim Crow, Will must make hard choices on a painful journey towards self discovery and face his inner demons in order to do what's right the night Tulsa burns.
Add Dreamland Burning to your Goodreads shelf! 
Piecing Me Together by Renée Watson
Renée Watson has brought us a beautiful story of a young black girl striving to achieve success when it seems like the odds are stacked against her. This story is important as it unpacks the deeply complicated issues of race, privilege, and identity. This compelling and thoughtful story explores the  every day issues our  young women continue to face. 
Jade believes she must get out of her neighborhood if she's ever going to succeed. Her mother says she has to take every opportunity. She has. She accepted a scholarship to a mostly-white private school and even Saturday morning test prep opportunities. But some opportunities feel more demeaning than helpful. Like an invitation to join Women to Women, a mentorship program for "at-risk" girls. Except really, it's for black girls. From "bad" neighborhoods.
But Jade doesn't need support. And just because her mentor is black doesn't mean she understands Jade. And maybe there are some things Jade could show these successful women about the real world and finding ways to make a real difference.
Add Piecing Me Together to your Goodreads shelf! 
Everything, Everything by Nicola Yoon
Everything, Everything is a beautiful contemporary romance with a black leading lady. Though this one doesn't dive into those deep social and political themes like some others, we put this one on our list because we are obsessed with the character, relationships, and the diverse story this tells. Plus, Nicola Yoon is a strong advocate of We Need Diverse Books, and this book proves that she not only talks the talk, but walks the walk.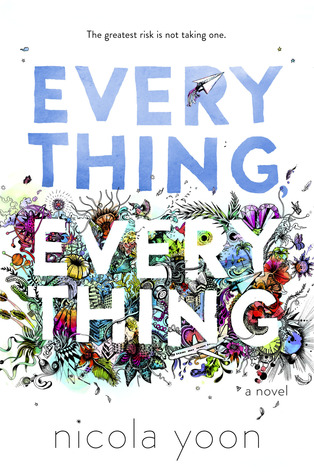 My disease is as rare as it is famous. Basically, I'm allergic to the world. I don't leave my house, have not left my house in seventeen years. The only people I ever see are my mom and my nurse, Carla.
But then one day, a moving truck arrives next door. I look out my window, and I see him. He's tall, lean and wearing all black—black T-shirt, black jeans, black sneakers, and a black knit cap that covers his hair completely. He catches me looking and stares at me. I stare right back. His name is Olly.
Maybe we can't predict the future, but we can predict some things. For example, I am certainly going to fall in love with Olly. It's almost certainly going to be a disaster.
Add Everything, Everything to your Goodreads shelf!
American Street by Ibi Zoboi
American Street, by Ibi Zoboi explores the themes of  immigration and being black in America in a beautifully nuanced way with the magical debut novel. This book has opened our eyes to the everyday lives of those seeking a new home in America, and the hardships they may face. American Street celebrates different cultures, and ethnicities as the American Dream in a unique and compelling way.
On the corner of American Street and Joy Road, Fabiola Toussaint thought she would finally find une belle vie—a good life.
But after they leave Port-au-Prince, Haiti, Fabiola's mother is detained by U.S. immigration, leaving Fabiola to navigate her loud American cousins, Chantal, Donna, and Princess; the grittiness of Detroit's west side; a new school; and a surprising romance, all on her own.
Just as she finds her footing in this strange new world, a dangerous proposition presents itself, and Fabiola soon realizes that freedom comes at a cost. Trapped at the crossroads of an impossible choice, will she pay the price for the American dream.
Add American Street to your Goodreads shelf!
Black Boy White School by Brian F. Walker
At its heart, Black Boy White School is a story about staying true to yourself even when it seems like the world wants you to be someone completely different. This book is such an important piece of work as it gives a voice to any POC who has been made to feel like they are not enough. Black Boy White School is a story of learning to love yourself, even when it seems the world doesn't love you back.
Anthony "Ant" Jones has never been outside his rough East Cleveland neighborhood when he's given a scholarship to Belton Academy, an elite prep school in Maine.But at Belton things are far from perfect. Everyone calls him "Tony," assumes he's from Brooklyn, expects him to play basketball, and yet acts shocked when he fights back.
As Anthony tries to adapt to a world that will never fully accept him, he's in for a rude awakening: Home is becoming a place where he no longer belongs.
Add Black Boy White School to your Goodreads shelf! 
What They Found: Love On 145th Street by Walter Dean Myers
This collection of short stories paints a picture of life in Harlem. It tells the stories of its families, friendships, romances, and community. We love this one because it celebrates all the beautiful things about being black, and gives the black community endless amounts of love by sharing these stories.
WALTER DEAN MYERS returns to the world of 145th Street: Short Stories to show how love can be found, and thrive, in the most unlikely places. Curtis finds love in Iraq as he struggles to stay alive in a war he doesn't want to fight, and Letha discovers her own beauty in the love of her child. There is the "good daughter" who realizes that there's only one way to help her brother and her family. Other stories center on the daily drama of the Curl-E-Que beauty shop, or capture the slapstick side of passion
Add What They Found: Love On 145th Street to your Goodreads shelf! 
This Side Of Home by Renée Watson
In her inspired YA debut, Renée Watson explores the experience of young African-American women navigating the traditions and expectations of their culture.This Side Of Home has give voice to the struggle of gentrification, and what it means to find your identity in a society you no longer feel you fit into.
Identical twins Nikki and Maya have been on the same page for everything—friends, school, boys and starting off their adult lives at a historically African-American college. But as their neighborhood goes from rough-and-tumble to up-and-coming, suddenly filled with pretty coffee shops and boutiques, Nikki is thrilled while Maya feels like their home is slipping away. Suddenly, the sisters who had always shared everything must confront their dissenting feelings on the importance of their ethnic and cultural identities and, in the process, learn to separate themselves from the long shadow of their identity as twins.
Add This Side Of Home to your Goodreads shelf!
The Skin I'm In by Sharon G. Flake
This one's a throw back, but so important to add on to your TBR pile! The Skin I'm In explores colorism in the black community, and sheds light on an issue area that is often ignored or swept under the rug. Through the eyes of a Dark- Skinned teen, we learn quite literally what it feels like to be in the skin she's in.
Maleeka suffers every day from the taunts of the other kids in her class. If they're not getting at her about her homemade clothes or her good grades, it's about her dark, black skin. When a new teacher, whose face is blotched with a startling white patch, starts at their school, Maleeka can see there is bound to be trouble for her too. But the new teacher's attitude surprises Maleeka. Miss Saunders loves the skin she's in. Can Maleeka learn to do the same?
Add The Skin I'm In to your Goodreads shelf! 
March by John Lewis
Written by Activist and Congressman John Lewis, March reminds us why it is so important to stand up for what we believe in. In a time where many feel stifled and silenced, March gives us hope that through protest, community, conversation, and unity, the change we seek will come to fruition.
March is a vivid first-hand account of John Lewis' lifelong struggle for civil and human rights, meditating in the modern age on the distance traveled since the days of Jim Crow and segregation. Rooted in Lewis' personal story, it also reflects on the highs and lows of the broader civil rights movement.
Book One spans John Lewis' youth in rural Alabama, his life-changing meeting with Martin Luther King, Jr., the birth of the Nashville Student Movement, and their battle to tear down segregation through nonviolent lunch counter sit-ins, building to a stunning climax on the steps of City Hall.
Many years ago, John Lewis and other student activists drew inspiration from the 1950s comic book "Martin Luther King and the Montgomery Story." Now, his own comics bring those days to life for a new audience, testifying to a movement whose echoes will be heard for generations.
Add March to your Goodreads shelf! 
FlyGirl by Sherri L. Smith
Flygirl proves that you can do anything you set your mind to, while also exploring the pressures and limitations that are often set you black women. We love that this story gives us an honest viewpoint on what it's like  to fight for your dreams, and ultimately achieve them by overcoming nay-sayers and those who doubt you.
Ida Mae Jones dreams of flight. Her daddy was a pilot and being black didn't stop him from fulfilling his dreams. But her daddy's gone now, and being a woman, and being black, are two strikes against her.
When America enters the war with Germany and Japan, the Army creates the WASP, the Women Airforce Service Pilots – and Ida suddenly sees a way to fly as well as do something significant to help her brother stationed in the Pacific. But even the WASP won't accept her as a black woman, forcing Ida Mae to make a difficult choice of "passing," of pretending to be white to be accepted into the program. Hiding one's racial heritage, denying one's family, denying one's self is a heavy burden. And while Ida Mae chases her dream, she must also decide who it is she really wants to be.
Add Flygirl to your Goodreads shelf!
Noughts and Crosses by Malorie Blackman
This Science Fiction, dystopian world holds up a mirror to our society, and gives us a look at what terror racism, prejudice, and discrimination do to our communities. Though not set in our world, Noughts and Crosses unpacks taboo topics, and begins those hard conversations in this thought-provoking look at racism and prejudice in an alternate society.
Sephy is a Cross — a member of the dark-skinned ruling class. Callum is a Nought — a "colourless" member of the underclass who were once slaves to the Crosses. The two have been friends since early childhood, but that's as far as it can go. In their world, Noughts and Crosses simply don't mix. Against a background of prejudice and distrust, intensely highlighted by violent terrorist activity, a romance builds between Sephy and Callum — a romance that is to lead both of them into terrible danger. Can they possibly find a way to be together?
Add Noughts and Crosses to your Goodreads shelf! 
Monster by Walter Dean Myers
Monster is a prevalent and important story that opens up conversations on what it's like to be black in the "system" and what justice looks like for POC many times. Monster gives us a look inside the mind of the accused, and helps us to understand that we are all human, regardless of the way the world sees us.
Sixteen-year-old Steve Harmon is on trial for murder. A Harlem drugstore owner was shot and killed in his store, and the word is that Steve served as the lookout.
Guilty or innocent, Steve becomes a pawn in the hands of "the system," cluttered with cynical authority figures and unscrupulous inmates, who will turn in anyone to shorten their own sentences. For the first time, Steve is forced to think about who he is as he faces prison, where he may spend all the tomorrows of his life.
As a way of coping with the horrific events that entangle him, Steve, an amateur filmmaker, decides to transcribe his trial into a script, just like in the movies. He writes it all down, scene by scene, the story of how his whole life was turned around in an instant. But despite his efforts, reality is blurred and his vision obscured until he can no longer tell who he is or what is the truth.
Add Monster to your Goodreads shelf! 
All American Boys by Jason Reynolds
Just as the main characters do in All American Boys, this novels helps us face the unspeakable truth that racism and prejudice didn't die after the civil rights movement. All American Boys starts a conversation about Police brutality and our responsibility, regardless of skin color, to stand up for each other in order to stand up for what is right.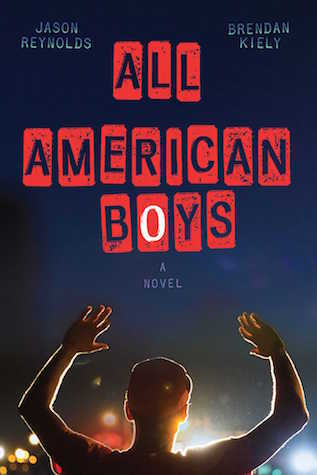 It didn't matter what Rashad said next—that it was an accident, that he wasn't stealing—the cop just kept pounding him. Over and over, pummeling him into the pavement. So then Rashad, an ROTC kid with mad art skills, was absent again…and again…stuck in a hospital room. Why? Because it looked like he was stealing. And he was a black kid in baggy clothes. So he must have been stealing.
And that's how it started.
And that's what Quinn, a white kid, saw. He saw his best friend's older brother beating the daylights out of a classmate. At first Quinn doesn't tell a soul…He's not even sure he understands it. And does it matter? The whole thing was caught on camera, anyway. But when the school—and nation—start to divide on what happens, blame spreads like wildfire fed by ugly words like "racism" and "police brutality." Quinn realizes he's got to understand it, because, bystander or not, he's a part of history. He just has to figure out what side of history that will be.
 Add All American Boys to your Goodreads shelf! 
The Watsons Go To Birmingham by Christopher Paul Curtis
We believe that this book should be required reading… seriously. Though published way back in the 90's- this book feels more relevant today than ever before. Not only does this story take place in Flint, Michigan where there is still currently a water crisis, but this books takes us on a journey through Birmingham during the civil rights movement. While this story tells us about our past, it also teaches us about what we must do for a brighter future.
Enter the hilarious world of ten-year-old Kenny and his family, the Weird Watsons of Flint, Michigan. There's Momma, Dad, little sister Joetta, and brother Byron, who's thirteen and an "official juvenile delinquent." When Momma and Dad decide it's time for a visit to Grandma, Dad comes home with the amazing Ultra-Glide, and the Watsons set out on a trip like no other. They're heading South to Birmingham, Alabama, toward one of the darkest moments in America's history. (
Add The Watsons Go To Birmingham to your Goodreads shelf!
Pointe by Brandy Colbert
Black ballerinas, something that we need to see more of! We love Pointe because it gives us a ballerina in all her glory and all her struggles that is black, and proud of it! We've too often seen ballerina's who lack diversity or depth. Pointe gives us all these things. Misty Copeland would be *so* proud
Theo is better now.
She's eating again, dating guys who are almost appropriate, and well on her way to becoming an elite ballet dancer. But when her oldest friend, Donovan, returns home after spending four long years with his kidnapper, Theo starts reliving memories about his abduction—and his abductor.
Donovan isn't talking about what happened, and even though Theo knows she didn't do anything wrong, telling the truth would put everything she's been living for at risk. But keeping quiet might be worse.
Add Pointe to your Goodreads shelf! 
Akata Witch by Nnedi Okorafor
Set in Nigeria, Akata Witch enlarges our world by giving us a taste of a new and beautiful culture. Learn and experience African folklore through this magical YA story and then continue the journeywith Book 2: Akata Warrior!
What Sunny Saw in the Flames transports the reader to a magical place where nothing is quite as it seems. Born in New York, but living in Aba, Nigeria, twelve-year old Sunny is understandably a little lost. She is albino and thus, incredibly sensitive to the sun. All Sunny wants to do is be able to play football and get through another day of school without being bullied. But once she befriends Orlu and Chichi, Sunny is plunged in to the world of the Leopard People, where your worst defect becomes your greatest asset. Together, Sunny, Orlu, Chichi and Sasha form the youngest ever Oha Coven. Their mission is to track down Black Hat Otokoto, the man responsible for kidnapping and maiming children. Will Sunny be able to overcome the killer with powers stronger than her own, or will the future she saw in the flames become reality?
Add Akata Witch to your Goodreads shelf!  
Fake ID by Lamar Giles
Lamar Giles has given us a story about family, friendship, love and trust with Fake ID and we LOVE it. This YA is special because even though it doesn't delve deep into those hard topics like some others do on this list, it gives those stereo types a rest and instead gives us a kick-ass black protagonist who we love! 
My name isn't really Nick Pearson.
I shouldn't tell you where I'm from or why my family moved to Stepton, Virginia.
I shouldn't tell you who I really am, or my hair, eye, and skin color.
And I definitely shouldn't tell you about my friend Eli Cruz and the major conspiracy he was about to uncover when he died—right after I moved to town. About how I had to choose between solving his murder with his hot sister, Reya, and "staying low-key" like the Program has taught me. About how moving to Stepon changed my life forever.
But I'm going to.
Add Fake ID to your Goodreads shelf! 
Now go forth and celebrate Black History Month the right way!!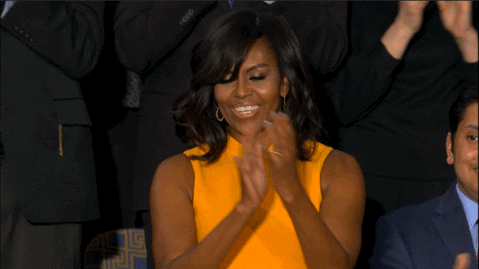 ---
Do you have more YA books for Black History Month? Tell us about them in the comments below!  
Up Next: The Hate U Give Cover Art Just Gave Black Girl Magic A Place In Publishing