If you're like us (or so many other people in the world) and fell head over heels in love with BLACK PANTHER, we're here to help you indulge that total movie hangover you're probably still suffering. The world, the characters, the action—everything about it was so well done that we can't wait to see it approximately fifteen more times. Can Marvel please announce a Black Panther sequel already?! But until we—and they—get around to doing that, it might be easier to fall into some YA book worlds that will give us the same kind of vibe. Characters as fierce as Shuri and Okoye, Nakia and T'Challa. Villains as complex as Killmonger—a setting as lush and unique as Wakanda.
We know, it's going to be hard to match. But we think if anything, YA books can do it. And we think that these are your best bets to fill that Wakanda-shaped hole in your heart.
Books to try if you 💕 Black Panther
1. The Belles by Dhonielle Clayton
The world is opulent, lush—and a touch creepy. It's vibrant and fun and dangeous, and THE BELLES's world of Orléans is the perfect place to lose yourself once you experience the glory of Wakanda. Camellia is a beautifully developed main character, and the questions of their world will remind you of the moral ambiguouty that made Black Panther so stellar.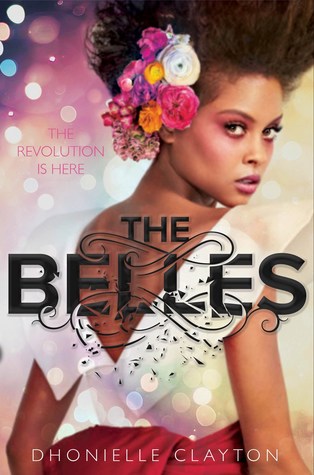 Camellia Beauregard is a Belle. In the opulent world of Orléans, Belles are revered, for they control Beauty, and Beauty is a commodity coveted above all else. In Orléans, the people are born gray, they are born damned, and only with the help of a Belle and her talents can they transform and be made beautiful.
But it's not enough for Camellia to be just a Belle. She wants to be the favorite—the Belle chosen by the Queen of Orléans to live in the royal palace, to tend to the royal family and their court, to be recognized as the most talented Belle in the land. But once Camellia and her Belle sisters arrive at court, it becomes clear that being the favorite is not everything she always dreamed it would be.
Behind the gilded palace walls live dark secrets, and Camellia soon learns that the very essence of her existence is a lie—that her powers are far greater, and could be more dangerous, than she ever imagined. And when the queen asks Camellia to risk her own life and help the ailing princess by using Belle powers in unintended ways, Camellia now faces an impossible decision.
2. An Ember in the Ashes by Sabaa Tahir
We couldn't help but be reminded of Helene Aquilal by the fierce female warriors of Wakanda. But physical strength is not all a character requires to be strong, and the other members of T'Challa's group demonstrated Laia's loyalty, Elias's struggle to do good. These characters demand—and deserve—the same respect.
It is in this brutal world, inspired by ancient Rome, Laia lives with her grandparents and older brother. The family ekes out an existence in the Empire's impoverished backstreets. They do not challenge the Empire. But when Laia's brother is arrested for treason, Laia is forced to make a decision. In exchange for help from rebels who promise to rescue her brother, she will risk her life to spy for them from within the Empire's greatest military academy.
There, Laia meets Elias, the school's finest soldier—and secretly, its most unwilling. Elias wants only to be free of the tyranny he's being trained to enforce. He and Laia will soon realize that their destinies are intertwined—and that their choices will change the fate of the Empire itself.
3. The Summer Prince by Alaya Dawn Johnson
This futuristic sci-fi novel set on the coast of Brazil and includes themes of art, political intrigue, social hierarchy, technology, and death—oh, and it also features some pretty incredible characters. We mean, good luck not falling in love with the Summer King.
The lush city of Palmares Tres shimmers with tech and tradition, with screaming gossip casters and practiced politicians. In the midst of this vibrant metropolis, June Costa creates art that's sure to make her legendary. But her dreams of fame become something more when she meets Enki, the bold new Summer King. The whole city falls in love with him including June's best friend, Gil. But June sees more to Enki than amber eyes and a lethal samba. She sees a fellow artist.
Together, June and Enki will stage explosive, dramatic projects that Palmares Tres will never forget. They will add fuel to a growing rebellion against the governments strict limits on new tech. And June will fall deeply, unfortunately in love with Enki. Because like all Summer Kings before him, Enki is destined to die.
4. Beasts Made of Night by Tochi Onyebuchi
Dark magic!! Mythology involving a variety of brutal creatures!! Royalty and politics and madness! There are so many things to love about this Nigerian-influenced fantasy. If you liked the darker undertones of Black Panther and were hoping for a deeper look into the supernatural ideas behind the legacy, this is the perfect book for you.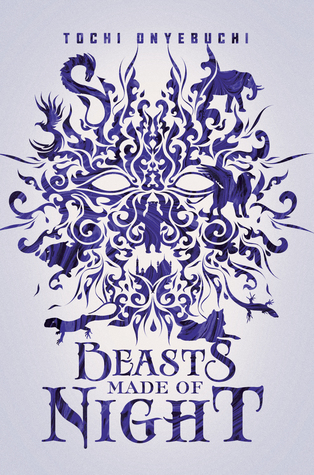 In the walled city of Kos, corrupt mages can magically call forth sin from a sinner in the form of sin-beasts – lethal creatures spawned from feelings of guilt.
Taj is the most talented of the aki, young sin-eaters indentured by the mages to slay the sin-beasts. But Taj's livelihood comes at a terrible cost. When he kills a sin-beast, a tattoo of the beast appears on his skin while the guilt of committing the sin appears on his mind. Most aki are driven mad by the process, but 17-year-old Taj is cocky and desperate to provide for his family.
When Taj is called to eat a sin of a royal, he's suddenly thrust into the center of a dark conspiracy to destroy Kos. Now Taj must fight to save the princess that he loves – and his own life.
5. Akata Witch by Nnedi Okorafor
One of the most refreshing, and arguably best, things about Black Panther was how unique it felt from the rest of the Marvel Universe. It was its own category of superhero movie entirely, filled with lore, politics, and comments on the world around it. Of course we have to recommend AKATA WITCH, which fills that important role in the world of YA fantasies. It's a few years old, but if you haven't read this classic, it's an absolute must.
Akata Witch transports the reader to a magical place where nothing is quite as it seems. Born in New York, but living in Aba, Nigeria, twelve-year old Sunny is understandably a little lost.
She is albino and thus, incredibly sensitive to the sun. All Sunny wants to do is be able to play football and get through another day of school without being bullied. But once she befriends Orlu and Chichi, Sunny is plunged in to the world of the Leopard People, where your worst defect becomes your greatest asset. Together, Sunny, Orlu, Chichi and Sasha form the youngest ever Oha Coven. Their mission is to track down Black Hat Otokoto, the man responsible for kidnapping and maiming children. Will Sunny be able to overcome the killer with powers stronger than her own, or will the future she saw in the flames become reality?
6. Markswoman by Rati Mehrotra
Listen, if you watched Black Panther, you wanted more of the Dora Milaje. These female warriors were INCREDIBLE, and we would gladly watch an entire spinoff movie about Okoye and her fellow guards. Instead, we'll settle for this fierce sisterhood.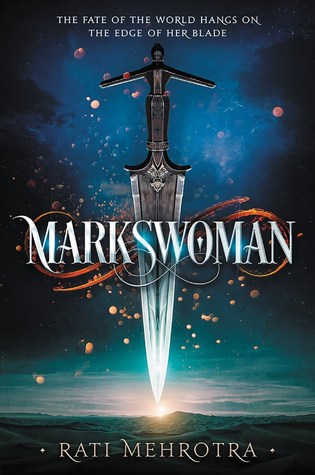 Kyra is the youngest Markswoman in the Order of Kali, one of a handful of sisterhoods of highly trained elite warriors. Armed with blades whose metal is imbued with magic and guided by a strict code of conduct, the Orders are sworn to keep the peace and protect the people of Asiana. Kyra has pledged to do so—yet she secretly harbors a fierce desire to avenge her murdered family.
When Tamsyn, the powerful and dangerous Mistress of Mental Arts, assumes control of the Order, Kyra is forced on the run. She is certain that Tamsyn committed murder in a twisted bid for power, but she has no proof.
Kyra escapes through one of the strange Transport Hubs that are the remnants of Asiana's long-lost past and finds herself in the unforgiving wilderness of a desert that is home to the Order of Khur, the only Order composed of men. Among them is Rustan, a disillusioned Marksman whose skill with a blade is unmatched. He understands the desperation of Kyra's quest to prove Tamsyn's guilt, and as the two grow closer, training daily on the windswept dunes of Khur, both begin to question their commitment to their Orders. But what they don't yet realize is that the line between justice and vengeance is thin… as thin as the blade of a knife.
7. Warcross by Marie Lu
Dystopians aren't the only kind of futures we like reading about in YA, and the wonderful tech of Wakanda (shout out to our fave new Disney princess, Shuri) reminded us of another brilliant queen: Emika Chen. Between the (semi-VR) car chase and her readiness to leave the lab and take up the fight, we badly want these brilliant girls to team up. Crossover please?
For the millions who log in every day, Warcross isn't just a game—it's a way of life. The obsession started ten years ago and its fan base now spans the globe, some eager to escape from reality and others hoping to make a profit. Struggling to make ends meet, teenage hacker Emika Chen works as a bounty hunter, tracking down players who bet on the game illegally. But the bounty hunting world is a competitive one, and survival has not been easy. Needing to make some quick cash, Emika takes a risk and hacks into the opening game of the international Warcross Championships—only to accidentally glitch herself into the action and become an overnight sensation.
Convinced she's going to be arrested, Emika is shocked when instead she gets a call from the game's creator, the elusive young billionaire Hideo Tanaka, with an irresistible offer. He needs a spy on the inside of this year's tournament in order to uncover a security problem… and he wants Emika for the job. With no time to lose, Emika's whisked off to Tokyo and thrust into a world of fame and fortune that she's only dreamed of. But soon her investigation uncovers a sinister plot, with major consequences for the entire Warcross empire.
8. The Poet X by Elizabeth Acevedo
One of Black Panther's strengths is that it doesn't rely on physical strength to portray strong female characters. Shuri, Nakia, and Okoye all have different skill sets, and it's their determination and hearts that allow each to succeed. Naturally, we thought of Xiomara in THE POET X. This may not be set in a fantastical, futuristic world, but Xiomara is fierce, independent, and ready to use her voice. We're rooting for her, too.
Xiomara Batista feels unheard and unable to hide in her Harlem neighborhood. Ever since her body grew into curves, she has learned to let her fists and her fierceness do the talking.
But Xiomara has plenty she wants to say, and she pours all her frustration and passion onto the pages of a leather notebook, reciting the words to herself like prayers—especially after she catches feelings for a boy in her bio class named Aman, who her family can never know about.
With Mami's determination to force her daughter to obey the laws of the church, Xiomara understands that her thoughts are best kept to herself. So when she is invited to join her school's slam poetry club, she doesn't know how she could ever attend without her mami finding out. But she still can't stop thinking about performing her poems.
9. Ruined by Amy Tintera
The relationship between T'Challa and Killmonger was so tragic—but so understandable, as they both had naturally developed viewpoints to the same sort of tragedies. When thinking about sibling rivalry, we immediately turned to Em and Olivia, who have the same conflict brewing between them. We won't spoil too much, but things escalate rapidly in this fantasy trilogy, and every twist and turn is an incredible ride. We love both girls 😭
Emelina Flores has nothing. Her home in Ruina has been ravaged by war; her parents were killed and her sister was kidnapped. Even though Em is only a useless Ruined—completely lacking any magic—she is determined to get revenge.
Her plan is simple: She will infiltrate the enemy's kingdom, posing as the crown prince's betrothed. She will lead an ambush. She will kill the king and everything he holds dear, including his son.
The closer Em gets to the prince, though, the more she questions her mission. Her rage-filled heart begins to soften. But with her life—and her family—on the line, love could be Em's deadliest mistake.
10. A Blade So Black by L.L. McKinney
Okay, we know this isn't out until September, but you had us at Buffy meets Alice in Wonderland. And then on top of that throw in a diverse new angle on these stories, a warrior dealing with real life as much as her nightmares, and magic weapons waiting for her to wield? Yep, we're here for this. We can wait… very impatiently.
The first time the Nightmares came, it nearly cost Alice her life. Now she's trained to battle monstrous creatures in the dark dream realm known as Wonderland with magic weapons and hardcore fighting skills. Yet even warriors have a curfew.
Life in real-world Atlanta isn't always so simple, as Alice juggles an overprotective mom, a high-maintenance best friend, and a slipping GPA. Keeping the nightmares at bay is turning into a full-time job. But when Alice's handsome and mysterious mentor is poisoned, she has to find the antidote by venturing deeper into Wonderland than she's ever gone before. And she'll need to use everything she's learned in both worlds to keep from losing her head… literally.
11. Dread Nation by Justina Ireland
DREAD NATION is an action-packed page-turner that will keep you reading until the very last page in a single sitting, but it's also an incredibly smart look at race and humanity in an alternate version of America. Sounds familiar, no?
Jane McKeene was born two days before the dead began to walk the battlefields of Gettysburg, Pennsylvania—derailing the War between the States and changing the nation forever. In this new America, safety for all depends on the work of a few, and laws like the Negro and Native Reeducation Act require certain children attend combat schools to learn to put down the dead. But there are also opportunities, and Jane is studying to become an Attendant, trained in both weaponry and etiquette to protect the well-to-do. It's a chance for a better life for Negro girls like Jane.
But that's not a life she wants. Almost finished with her education at Miss Preston's School of Combat in Baltimore, Jane is set on returning to her Kentucky home and doesn't pay much mind to the politics of the eastern cities, with their talk of returning America to the glory of its days before the dead rose. But when families around Baltimore County begin to go missing, Jane is caught in the middle of a desperate fight against some powerful enemies. And the restless dead, it would seem, are the least of her problems.
12. Children of Blood and Bone by Tomi Adeyemi
To say we've been anticipating this one since it's been announced may be an understatement. This West African-inspired fantasy about a world that's had its magic taken away is undoubtedly going to be the badass, introspective, stunningly presented fantasy we need to deliver a Wakanda-like sense of wonder.
Zélie Adebola remembers when the soil of Orïsha hummed with magic. Burners ignited flames, Tiders beckoned waves, and Zelie's Reaper mother summoned forth souls.
But everything changed the night magic disappeared. Under the orders of a ruthless king, maji were targeted and killed, leaving Zélie without a mother and her people without hope.
Now, Zélie has one chance to bring back magic and strike against the monarchy. With the help of a rogue princess, Zélie must outwit and outrun the crown prince, who is hell-bent on eradicating magic for good.
Danger lurks in Orïsha, where snow leoponaires prowl and vengeful spirits wait in the waters. Yet the greatest danger may be Zélie herself as she struggles to control her powers—and her growing feelings for the enemy.
---
What's on your TBR that Black Panther inspired? Let us know in the comments!
Up next: