Happy February, book nerds, and thanks for the amazing response to our new horoscope series! We had a blast 'scoping out the stars and providing the perfect head's up/book rec for you and now we're back with more.
It's the start of a new month (rabbit, rabbit!) and we've got you covered with your bookish horoscope to help you channel your best self as you make it through the shortest month of the year. Need to know which book you'll be vibing with this month? It's been written in the stars so scroll down to your astrology sign to see what new book we paired with your horoscope this month!
Epic Reads Horoscopes: February 2018
Aquarius
January 20 – February 18
Keywords: achievement, activity, enthusiasm
January was about cashing in on your positive karma and spending it on some 'me' time, but February will be…how do we say this…active. In the best of ways, we swear! Be prepared to make some forward progress in many areas of your life, Aquarius, whether that's landing a 🔥hot🔥 date for Valentine's Day, acing that painfully long research paper, or fitting into the *special* dress, you'd set aside as a reward for getting more fit this year. That's not to imply that these successes will come quickly. Say goodbye to your comfort zone if you want to say hello to victory.
Book pick: Winterfolk by Janel Kolby
Reason: Rain lives in a tent in the Jungle near the Winterfolk — a group of homeless people outside of Seattle. But when the city plans to sweep out all the homeless, Rain realizes she'll have to find her voice if she wants to save them. A reminder of the power of stepping out of your comfort zone and embracing new ways of life this month.
---

Pisces
February 19 – March 20
Keywords: spirituality, generosity, progress
The independence that characterized your January will ~flow~ on into February, Pisces. If you embrace your 🙏spiritual🙏 side this month, there is nothing that can stop you from achieving your goals. Just be patient, generous, and kind to all who stand in your way. Plus, with the first half of the month a bust on the romance front (Single's Awareness Day, anyone?), your time might be better spent giving back to your community: help out at a coat drive, lend a hand at a local soup kitchen, or log some hours at your favorite animal shelter. You never know what you might get in return…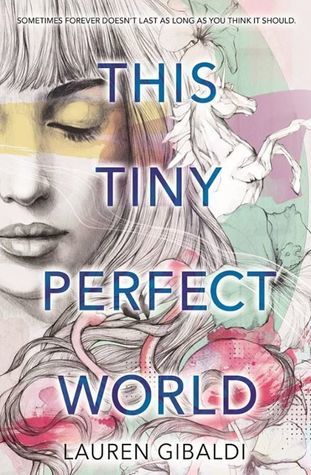 Book pick: This Tiny Perfect World by Lauren Gibaldi
Reason: Penny wins a scholarship to a fancy theater camp, and nothing will stand in her way of having the perfect summer — not even fierce competition or her self-doubt. Dare to live your dreams this month, just like Penny.
---

Aries
March 21 – April 19
Keywords: ambition, opportunity, exploration
It may be the shortest month of the year, but that doesn't mean there isn't time to trying something new. Perhaps this is the month you'll finally sweat it out in a 🔥hot🔥 yoga class, meet the ~love~ of your life volunteering at a nursing home, visit that country a Buzzfeed quiz said you were meant to live in, or maybe just freshen up your resume for a cool new internship. Whatever your goal, make sure to have a plan, keep your eyes open, and embrace any new opportunities that come your way.
Book pick: Paris Adrift by Samira Ahmed
Reason: Hallie is determined not just to try something new for a month, but to get a whole new life. From England to Paris, and present to past to future, draw inspiration from Hallie's wild, time-traveling adventure.
---

Taurus
April 20 – May 20
Keywords: determination, focus, independence
While January was about finding balance, February will tip the ⚖️scales⚖️ to favor school and work. Embrace your power to do what you want, how you want, and know that anybody who gets in your way will *rue* the day they tried to stop you from achieving your goals. So be ready for some challenges, but know that, while your loved ones will be cheering you on from the sidelines, you can tackle any obstacles that rise to meet you all on your own this month.
Book pick: The Apocalypse of Elena Mendoza by Shaun David Hutchinson
Reason: Elena is the product of a virgin birth and has special powers. After a series of unbelievable events and miracles, she realizes that the world is ending. Like you this month, Elena will be faced with choices and challenges, and will have to live up to those challenges to save the world or let it burn
---

Gemini
May 21 – June 20
Keywords: productivity, collaboration, progress
Now that you've gotten a head start on your 2018 resolutions, Gemini, take some time in February to focus on collaborating with others to accomplish your goals. Maybe you're looking for a 💗Valentine💗, launching your new Etsy store, or revising your NaNoWriMo project now that it's FINALLY written. But we're here to tell you…this isn't a month to hunker down by yourself. Oh, no. Instead, you're better off teaming up with a friend, a mentor, or even a sibling to get things done. And get them done well. Embrace your network! That's what it's there for, after all.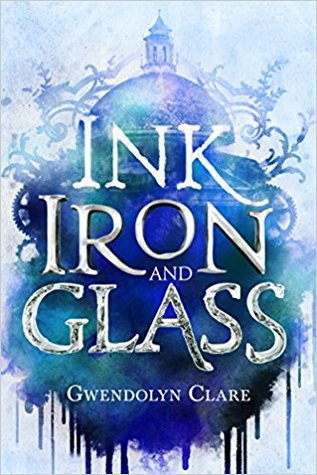 Book pick: Ink, Iron, and Glass by Gwendolyn Clare
Reason: Elsa — a scriptologist who can write reality into being — teams up with a secret society of young scientists to hunt down an assassin and uncover a conspiracy. Talk about a need for collaboration…get some inspiration for your crew in this action-packed steampunk-fantasy.
---

Cancer
June 21 – July 22
Keywords: introspection, inspiration, aspiration
Phew! January was busy. We bet you're ready for some introspection in February, Cancer. Slow down and take the time to think about what you *really* want out of 2018. Don't jump in with those big claws of yours and start grabbing away. Instead, look inward. What's bothering you? What's inspiring you? What can you do to be more inspired and less…crabby? Once you've taken the time to figure that out, THEN you can move full steam ahead. Otherwise, you might regret your decisions later on…
Book pick: The Last to Let Go by Amber Smith
Reason: Brooke's junior year was supposed to be a fresh start, but when her mother is arrested for killing Brooke's abusive father, her year of firsts is overshadowed by her family's dysfunction. Brooke will have to have to look within to let go. An emotional lesson on looking inward for your introspective month, Cancer.
---

Leo
July 23 – August 22
Keywords: friendship, loyalty, fun
Now that you've taken some time to relax, Leo, in February you might want to lend and hand to loved ones. Yes, we know you have your own goals and ambitions for 2018, but the people in your life are just as important as your to-do list. And they might need you this month. So hang out! Have fun! Engage in some good-old-fashioned bonding. Build up your good karma this month, and some good 💖vibes💖 while you're at it. And don't worry — you've got plenty of time and energy the rest of the year to be productive.
Book pick: The Prince and the Dressmaker by Jen Wang
Reason: Prince Sebastian's parents want him to wed, but little do they know he's leading a secret nightlife as the fabulous Lady Crystallia. A secret life made possible by his brilliant dressmaker and dear friend—Frances. A story about letting our friends lean on us, but also knowing when to let them stand up for themselves.
---

Virgo
August 23 – September 22
Keywords: happy, adaptable, cooperative
Thought you couldn't POSSIBLY hold on to the happiness of January, Virgo? Well, you thought wrong. Your happiness just might be more dependent on other people this month… But that's not all bad, we promise. With a flexible attitude, a *hint* of charm, and some peaceful meditation, you'll find your happy place again. Maybe in time for Valentine's Day? And don't forget, other people can not only make you happy and help you achieve your goals, but they can introduce you to a world of things you'd never even imagined for yourself.
Book pick: When My Heart Joins the Thousand by A.J. Steiger
Reason: Alvie Fitz is on the verge of gaining her independence…if only she can make some friends. But when her new, online friend becomes a personal miracle, she'll tackle own inner demons to find a shot at happiness. A reminder, Virgo, that it's okay to lean on others this month.
---

Libra
September 23 – October 22
Keywords: love, warmth, family
Wow, aren't you glad that January is finished? Now that your schoolwork and college applications and career stuff have settled down, you can feel free to make February all about…💘love💘. That's right, Libra. Friend love, family love, pet love, and even love love will be in the air. After last month's feeling of isolation, though, this might get a bit overwhelming. Your wallet might feel a *little* slim by the time March rolls around, and your need for alone time demanding some attention after all that socializing. But enjoy basking in the warmth of love in the depths of winter, for however long it lasts.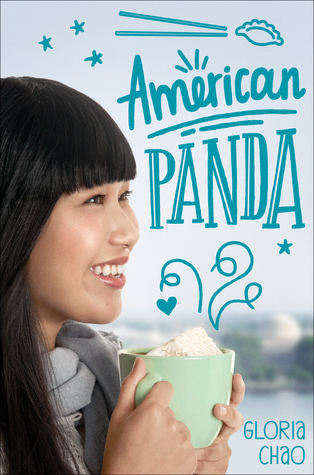 Book pick: American Panda by Rachel Lynn Solomon
Reason: For your month of ~love~, a hilarious debut that examines all different kinds of it. Mei's parents want her to be a doctor and marry a Taiwanese Ivy Leaguer…except Mei hates germs and is falling in love with a Japanese classmate. Can she be honest with herself and her family before her lies come back to haunt her?
---

Scorpio
October 23 – November 21
Keywords: contemplative, focused, wise
2018 started with a bang, Scorpio. You're feeling ~pretty~ proud of yourself, we can tell. Well, now it's February. It's time to turn all that energy and passion from last month into something real and lasting. Slow down, take a look at what you've accomplished, and come up with a plan — one that you'll stick with — to turn your ideas into a reality this year. Your head and your heart may conflict this month, so forcing yourself to slow down and think and feel and dream will make all the difference. Read a 📖book📖 to relax your mind, help others as your heart works out how to help you, or meditate until your mind and soul are in agreement.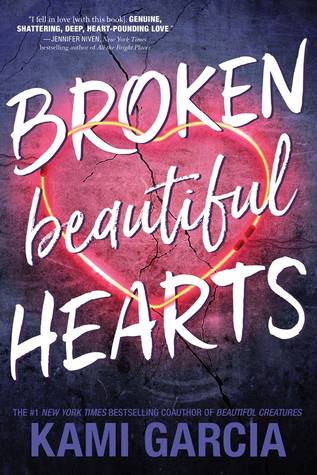 Book pick: Broken Beautiful Hearts by Kami Garcia
Reason: Peyton was on the path to soccer stardom. Until her boyfriend pushed her down a flight of stairs. Now she's living with her uncle in small-town Tennessee, where she finds herself falling in love with sweet, sexy, secretive Owen. Like you, she'll have to learn to trust her heart or let her head hold her back.
---

Sagittarius
November 22 – December 21
Keywords: independence, excitement, adventure
You floated through January on a cloud of carefree happiness. Well, we're here to tell you that it's time to step off that cloud and into your independent shoes. You know, those gray booties everybody seems to be wearing? Once armed (booted?) with confidence and some fashionable flair, you'll be ready to take on your destiny. Work will be on the back burner, and so, we're sorry to say, will your relationship if you let it. You'll focus on new projects, new adventures, and new ideas, and that's okay! Just don't forget about your loved ones as you embark on your 🌟exciting🌟 new journey. Remember, Sagittarius, a little bit of love can go a long way.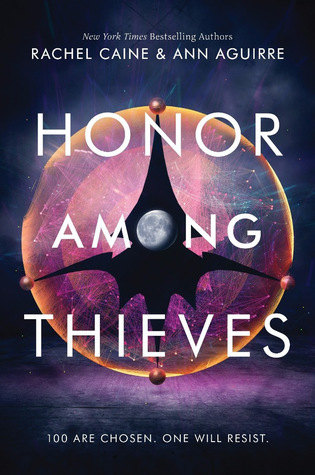 Book pick: Honor Among Thieves by Rachel Caine and Ann Aguirre
Reason: A story about a feisty young criminal, sentient spaceships, and dangerous secrets amongst the glittering stars. Plus a little bit of romance, of course. We hope this prepares you for your adventurous month, Sagittarius!
---

Capricorn
December 22 – January 19
Keywords: productive, educational, energetic
January came in with a bang of confidence and camaraderie. Let's welcome February with a big ole' dose of self-improvement, Capricorn. The shortest month of the year is going to feel ~pretty~ long unless you fill up some of your free hours with new skills, facts, and goals. Be ready to feel ⚡️energized⚡️ to accomplish many things since your plate will be quite empty. Maybe this is an excellent month to get a head start on your Goodreads goal?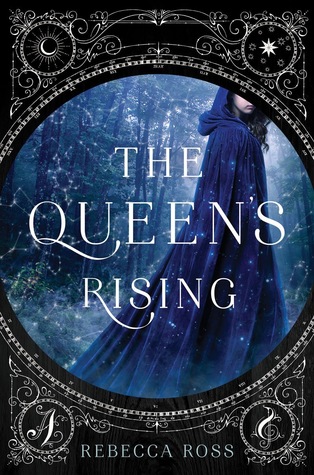 Book pick: The Queen's Rising by Rebecca Ross
Reason: Brienna is bent on mastering her passion to gain a patron. And, while her patronage turns out to be a bit more than she had bargained for, we still think her ambition will rub off on you in a good way. We hope…
*Illustrations by Delaney Gibbons
---
What do you think of your horoscope? Will you be reading the book we paired for you? Let us know in the comments below!
Up next: