Happy New Year, book nerds! To celebrate the start of 2018, we're launching a brand new monthly series…presenting Epic Reads Horoscopes.
That's right! Each month we'll be looking to the stars to see what's in store for your sign and the best part? We'll also be providing the perfect book pairing to help you power through the weeks ahead. Ready to see what to expect in the first month of the new year? Scroll down to get your January bookish horoscope!
Epic Reads Horoscopes: January 2018

Capricorn
December 22 – January 19
Keywords: confidence, friendship, courage
Happy Birthday, Capricorn! 🎉 Celebrate your new year with renewed confidence and a take-all-you-can-get attitude. Get that new haircut, ask for that raise, read that intimidating book, or text that cute guy at the party you never had the guts to ask out. And remember this: your squad will have your back. Every. Step. Of. The. Way. If you put your trust in them this month, those good vibes will be returned threefold into *every* other aspect of your life. So go out and GET IT, Capricorn, with a little help from your friends.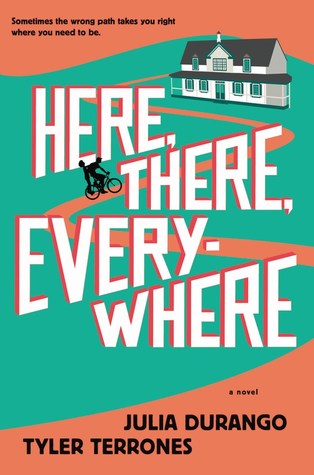 Book pick: Here, There, and Everywhere by Julia Durango and Tyler Terrones
Reason: Zeus sees Rose as The One, but Rose just sees Zeus as A Fling. He'll have to get up the guts to convince her otherwise before she leaves for good. Perhaps some inspiration for going after your own desires?
---
Aquarius
January 20 – February 18
Keywords: focus, drive, ambition
Remember all those good deeds you did back in nasty ole 2017? Well, what went around has finally come back around to give you a big, warm hug of good karma. Take this month to focus on YOU: your wants, your goals, your dreams. If you put in the effort to make things happen, even if it means ~maaaybe~ neglecting your friends and family, you'll see that effort pay off. Some of that might come back to bite you right in the butt though, so be prepared to focus on your loved ones again before February rolls around. Otherwise, you'll have some bad karma coming your way…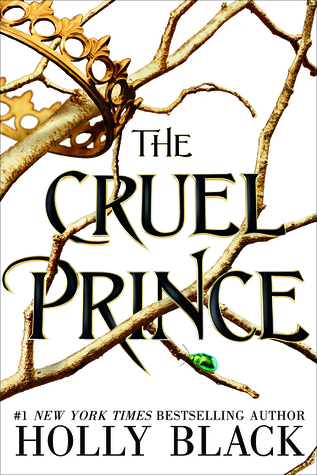 Book pick: The Cruel Prince by Holly Black
Reason: Jude is determined to win her place in the High Court of Faerie, despite being human. And there's very little that will stop her. Like Jude, you may feel torn between ambition and family.
---

Pisces
February 19 – March 20
Keywords: resolutions, possibilities, possibilities
Pisces, you're practically a magnet this month. Be prepared to attract friends, romance, and maybe even some spare change. But you won't really care about any of that. You'll realize that January is going to be a YOU month. A month to recharge, recenter, and resolve to be better in 2018. Keep your eyes open to the possibilities around you, whether it be a new job, a new ~significant~ other, or some strange idea that came to you in a dream. It's up to you this month to determine what the rest of your year will look like. You're the writer. 2018 is simply your blank page. So get out there and start outlining your BEST year yet.
Book pick: Let's Talk About Love by Claire Kann
Reason: A coming-of-age story for your beginning-of-a-new-year. Follow Alice's journey as she struggles with her asexuality, her friendships, and her purpose in life in Let's Talk About Love.
---

Aries
March 21 – April 19
Keywords: creativity, confidence, compassion
Haters gonna hate this month, but don't let them get the best of you. Instead, use any anger they inspire to create something beautiful, whether it's the novel you started in November and never finished, a poem that's been floating around your head, or a killer #Insta trick you've been DYING to try. Focus on what you can control: how you feel about yourself and how you treat others. Lead with compassion, creativity, and confidence, and you'll end up having a downright 🌴tropical🌴 month in the depths of winter.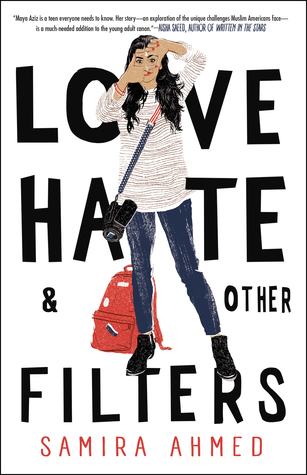 Book pick: Love, Hate & Other Filters by Samira Ahmed
Reason: Speaking of haters…Maya Aziz is an Indian-American Muslim teen caught between two futures: one her parents support and the one she wants for herself. Both may be lost after a suicide bomber who shares Maya's last name strikes.
---

Taurus
April 20 – May 20
Keywords: balance, compromise, friendship
Be prepared to start 2018 off with some BIG changes in January. But stay calm! Your life will figure itself out by the end of the month, but only if *you* make it happen. It's not a month to sit back and relax with a good book, as much as it pains us to tell you this. Instead, January will be all about finding balance in your life and focusing on the things you may have been…neglecting over the holidays: bae or your bff. If you take some time away from your busy schedule and spend it doing something you both love, you'll feel on top of the world by the time February arrives.
Book pick: Batman: Nightwalker by Marie Lu
Reason: Short and sweet (to fit your busy schedule!). Plus, maybe Bruce can give you some tips about balancing your life (he did lead two after all).
---

Gemini
May 21 – June 20
Keywords: focus, success, love
In January, a lot of small successes will add up to something ~pretty~ big. They won't feel like much at the time, but as long as you stay on top of checking the little things off your to-do list and focusing on your own 2018 resolutions – whether that's getting in shape, reading even MORE, or learning to love kale – you'll do just fine. Not to mention all the fun you're going to have with loved ones. I mean, wow. You'll really feel the ❤️love❤️ this month. Just don't forget that, should things go south later this year, you'll have a great safety net just waiting to catch you.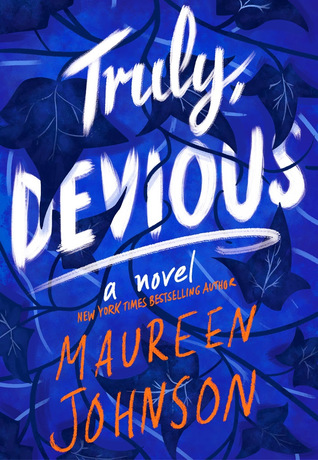 Book pick: Truly Devious by Maureen Johnson
Reason: Stevie Bell is determined to get to the bottom of an unsolved crime at Ellingham Academy, and we're hoping her ambition will fuel your own this month.
---

Cancer
June 21 – July 22
Keywords: busy, busy, busy
Get ready to be busy, Cancers. School, work, friends, love…everything and everybody will be clamoring for YOUR attention in January. What a way to start the year! Make sure to hang out with the people who make you feel *good* about yourself to avoid being stressed. With so much on your plate, there just isn't room for toxic people or bad habits. That's not to say you can't treat yourself this month. Self-love is always good for you, and so is that 🍵matcha🍵 latte. Trust us; it's for your health.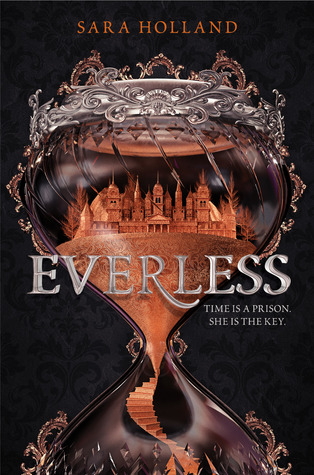 Book pick: Everless by Sara Holland
Reason: In the kingdom of Sempera, time is currency. Just don't let it be your downfall. We found this a fitting metaphor for your busy, busy January.
---

Leo
July 23 – August 22
Keywords: relaxation, excitement, revitalization
Lucky Leo! It's your ~destiny~ to start 2018 off with some good-old-fashioned revitalization. This month will be all about examining your life and figuring out what's been working and what…hasn't been. Be honest with yourself, but not hard, and commit to doing even more good this year. You know what? Pat yourself on the back for all that you've achieved. And give yourself a vacation, too. Might we suggest spending MLK Day in a 🌴tropical🌴 paradise (or curled up on the couch) with a good book?
Book pick: Love and Other Train Wrecks by Leah Konen
Reason: This book encompasses all that your month may be: excitement, self-examination, and escape. Take a train ride with Noah and Ammy and on their 24-hour journey toward believing — and falling — in love.
---

Virgo
August 23 – September 22
Keywords: positive, happy, harmonious
Remember the last time you were, really, really happy? Well, be prepared to feel that happy *again* in January. Everything will be coming up ROSES for you, Virgo. From your love life to your health, your creative pursuits to your friendships, January will be a month full of happiness and achievement. Take advantage of this harmonious time by doing what you do best: organize, color-code, and execute. You've got this, and you've earned it. Now go off and rejoice in your own awesomeness.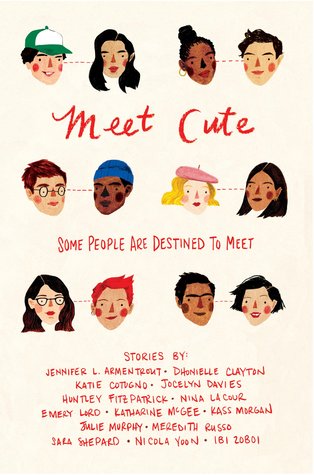 Book pick: Meet Cute: Some People Are Destined to Meet edited by Jennifer L. Armentrout
Reason: Start your month of happiness off with a collection full of cute. You never know, maybe your own "meet cute" will happen while you're reading this very book.
---

Libra
September 23 – October 22
Keywords: tension, worry, balance
Don't shoot the messenger…but this month is gonna be ~pretty~ tense. We'd suggest getting a calming cup of chamomile now before reading further. Ready? Your personal life and your professional ambitions will be in direct competition this month. Perhaps bae is upset you're spending all your time on college essays, or your mom is mad you're skipping family dinners for an extra shift at work. But Libra is the queen of balance, and we KNOW you'll work it out by the end of the month. You just might need more tea and bubble baths than usual.
Book pick: You'll Miss Me When I'm Gone by Rachel Lynn Solomon
Reason: A book about opposites and tension in a month full of both. This book will remind you of the importance of balancing your relationships with your ambitions, as well as the healing power of love.
---

Scorpio
October 23 – November 21
Keywords: change, energy, creativity
Say 👋goodbye👋 to 2017 with some BIG changes in 2018's inaugural month, Scorpio. Stack the deck of the new year in your favor by putting your passion and energy to good use. Thinking of ditching that boring job for something more exciting? Now's the time. Trying to launch your influencer career or pitch that novel you wrote in November? You may be in luck. Things are a-brewin' for you, so take advantage of all the creativity and drive at your fingertips this month. Just make sure to avoid any unnecessary conflicts along the way…
Book pick: Blood and Sand by C.V. Wyk
Reason: Attia and Xanthus dare to take on the power of the Roman Republic, so the least you can do is take on the month of January.
---

Sagittarius
November 22 – December 21
Keywords: ease, fortune, generosity
Imagine a beam of light. All warm, and bright, with those pretty little dust motes (not the scary ones from Stranger Things) floating around in it. Now imagine you standing in the middle of that beam of light. The light shining on your face just right, ~perfect~ for a selfie. That's going to be YOU in January, dear Sagittarius. Everything will be going your way without you having to do anything extra. That means not pushing yourself, or others, too hard. Be patient, generous, and — most importantly — not stubborn, and by the end of the month you'll be happier, healthier, and maybe even richer.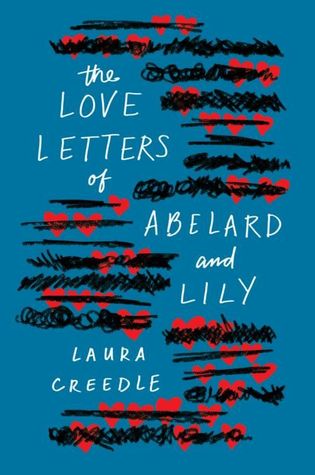 Book pick: The Love Letters of Abelard and Lily by Laura Creedle
Reason: A little bit of sweet, innocent insta-love for your super sweet January. Enjoy it while you can…
*Illustrations by Delaney Gibbons
---
What do you think of our new horoscope series? Are you excited to see more? Let us know in the comments below!
Up next: