HAPPY MARCH, BOOK NERDS!
It's the start of a new month and we've got you covered with your bookish horoscope to help you channel your best self over the next few weeks. Need to know which book you'll be vibing with this month? It's been written in the stars so scroll down to your astrology sign to see what new book we paired with your horoscope!
Epic Reads Horoscopes: March 2018
Pisces
February 19 – March 20
Keywords: reflective, honest, aware
Pisces, this month will be all about fresh starts. Yes, we know that's what January's are supposed to be for, but trust us…March is the month you'll wriggle yourself out of any nets you feel caught in. Before you do any life spring cleaning, sit yourself down in a nice comfy chair with a big mug of 🍵tea🍵 and think about what, or even who, is holding you back. Have you too been spending too much time playing Gardenscapes? Have you been neglecting your family in favor of your current Netflix binge? Have you been talking about a novel idea for months and just never got around to starting it? Be honest with yourself, and then let those bad habits go to make room for good ones this month.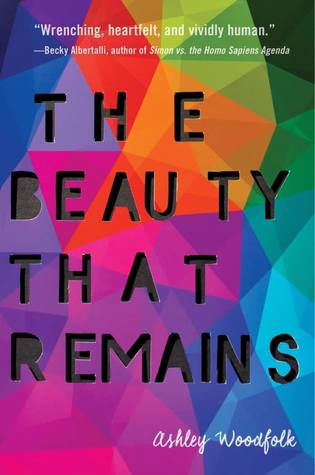 Book pick: The Beauty That Remains by Ashley Woodfolk
Reason: For your month of self-honesty and spring cleaning, a novel about pain, love, loss, and the power of music. Maybe a few tears will help you set aside your own struggles in the quest to create something beautiful?
---

Aries
March 21 – April 19
Keywords: independence, achievement, inspiration
Now that you've embraced our adventurous side, Aries, you should be quite ready for charge ahead into independence this month. Your dreams will be filled with big ideas and your days with plans for making them happen. Did you have a sudden burst of inspiration for a new writing project? Get plotting. Decided after mentally writing a pros and cons list that you've settled on your date for prom? Get asking! Don't leave the doing to others when you can move forward, horns first, into achievement. Just remember, independence isn't the same as selfishness. Keep your friends and family in mind as you embrace your destiny in March.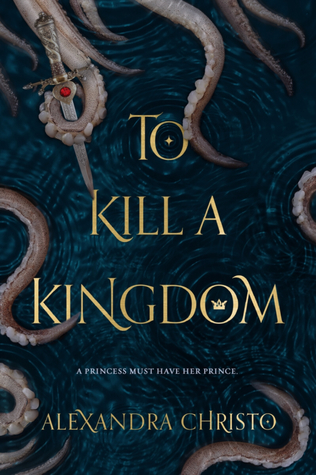 Book pick: To Kill a Kingdom by Alexandra Christo
Reason: Princess Lira's punishment for killing one of her siren sisters is to deliver her mother a human prince's heart. But Prince Elian, her target, thrives on killing her kind. Can they put aside their single-minded purposes for a slowly blooming love? A lesson in going after your goals, but taking time to re-evaluate as things change.
---

Taurus
April 20 – May 20
Keywords: moody, spiritual, introspective
You charged through February, Taurus, and didn't that feel good? Keep those hooves pounding on into March or risk getting stuck in a rut of your own making. If you notice friends giving you the 😒side eye😒 or your mom shaking her head at you more often than usual, it's probably because you're coming off as a bit of a curmudgeon. Life is HARD! We get it. But with a daily dose meditation, a lot of introspection, and a just smidgen of something exciting, you'll be feeling refreshed — and on your loved ones good sides once again.
Book pick: The Final Six by Alexandra Monir
Reason: As you look inward to find the source of that bee in your bonnet, we suggest you look to the moon — Jupiter's moon to be exact. The fate of humankind rests on Leo and Naomi's shoulders as they enter a competition to explore Europa, uncovering secrets and following their destinies along the way.
---

Gemini
May 21 – June 20
Keywords: fun, confidence, compromise
After a month of collaboration, we can tell you're feeling *pretty* good about yourself, Gemini. Maybe too good. People like you. Heck, they even love you! Just make sure you check in on what your loved ones want in the midst of your own full-of-fun March. Maybe they don't want to do a big Spring Break trip (those are expensive!), or perhaps they really want to go to that Oscar viewing party you had poo-pooed. With all that energy and enthusiasm bursting inside you this month, you can handle doing what you want — and what they want, too.
Book pick: Pacifica by Kristen Simmons
Reason: Marin is pirate royalty, Ross the president's son. The two will have to band together if they wish to accomplish their separate — one might even say competing — goals. A lesson in love, loyalty, and the weight of legacy for your own month of friend vs. self prioritization struggles.
---

Cancer
June 21 – July 22
Keywords: peace, chaos, balance
We hope you took some time to think about what you want out of this year, Cancer. Because March is coming in like a lion, and out like a lamb, as they say. You're going to feel tired, overwhelmed, lost. But only for a bit, we swear! Once you get your head back on straight, you'll realize that all you need to make some real progress is some peace and tranquility. Say "no" to plans with friends and "yes" to 📚reading📚 alone if you're feeling stressed, spend the day at your favorite cafe if you need to recenter yourself, or get yourself to a remote island, stat. With a *little* quiet in the midst of a chaotic month, you'll find your clarity once again. Perhaps hidden in the buds of an early Spring day?
Book pick: Inkmistress by Audrey Coulthurst
Reason: Talk about the need for peace and tranquility. Asra is a demigod with the ability to dictate the future by writing in her blood. She's kept her power secret and lived a simple life with the mortal girl she loves. But when Asra finally uses her power, and things go awry of course, she is forced to confront the dark secrets and terrible legacy of her blood.
---

Leo
July 23 – August 22
Keywords: busy, confident, accomplished
Aren't you glad you took care of your loved one last month, Leo? Your heart should be all warm and fuzzy to start the month of March. Hold on to that feeling, because this month is about to get busy. Homework, chores, surprise projects, good news, and that intense fitness routine you designed for yourself in January are all going to start competing for your attention. Confront everything head-on, no wishy-washy lions, please. Be strong, confident, and know that you can get through your to-do list just fine. Even if it leaves your mane feeling windswept and your mind worn out. Once you look back on all you've accomplished in a measly 31 days, it'll all be worth it. Right?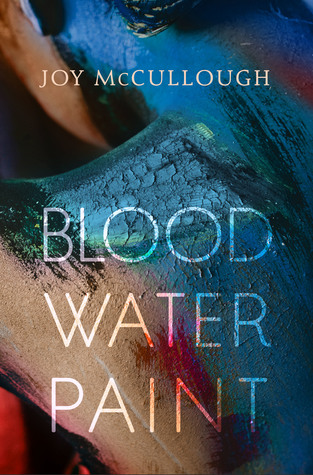 Book pick: Blood Water Paint by Joy McCullough
Reason: When Artemesia Gentileschi's mother died, she has a choice: life in a convent or life grinding pigment for her father's paint. She chose paint. In this compelling novel based on a true story, follow Artemisia on her journey towards strength, truth, and artistry. Stand tall after you read this, Leo, for you have much to be thankful for. And much yet left to do.
---

Virgo
August 23 – September 22
Keywords: restorative, fun, spiritual
You rejoiced in another happy month, Virgo, but now it's time to re-center and go with the flow. There are a lot of great things on the horizon in March, from the first day of 🌷Spring🌷 to the culmination of — and reward for — all the work you've done over the past 12 months. But, unfortunately, all of those things are out of your control. So live a little! Hold bae's hand as you stroll through the awakening park, host a Spring Equinox party, bust out that Gaelic you've been secretly practicing for St. Patty's Day. However you decide to let loose, we trust you'll do it full speed ahead.
Book pick: Tin Heart by Shivaun Plozza
Reason: After Marlowe gets a heart transplant and a second chance at life, all she wants to do is move on from being 'The Dying Girl.' But then things get complicated. Again. When life is out of your control in March, take a lesson from Marlowe, Virgo: in the midst of chaos, there is always room for laughter.
---

Libra
September 23 – October 22
Keywords: busy, overwhelming, social
Still feeling warm and fuzzy from your month of love? Well, we hope you can hold onto that feeling because things are about to get tough. We'd suggest keeping a 📚book📚 on you at all times, a handy refuge for the moments when life…overwhelms. Don't assume all this stuff on your plate is bad. On the contrary. But a plate full of avocado toast is still *pretty* heavy. So when bae asks you for a last-minute favor YET again, or your mom requests your cooking skills for a family dinner, or your friends nominate you the official spring break planner, just know that they lean on you because they love you. And isn't that what life is all about?
Book pick: The Way Light Bends by Cordelia Jensen
Reason: When the volume of life goes up to an 11 this month, quiet down with this novel in verse about finding comfort both in your own skin and within your family.
---

Scorpio
October 23 – November 21
Keywords: focus, determination, progress
Remember that plan you painstakingly thought through in February, Scorpio? Well, your challenge for March is to stick with it. Keep moving onwards and upwards, even when you'd RATHER be celebrating St. Patrick's Day like a leprechaun, working your way through the full Oscar's watch list, or reading the entire Epic Reads March booklist. Stay 🎯focused🎯 on your goal. Not lots of goals, mind you. Just the one. We know you have it in you to do great things, you ambitious, brave, witty creature. Now go forth and conquer.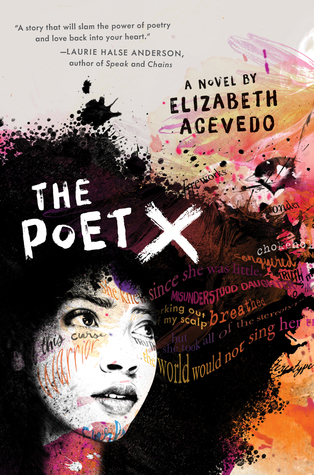 Book pick: The Poet X by Elizabeth Acevedo
Reason: Xiomara feels unheard yet unable to hide in her Harlem neighborhood, so she pours that frustration and passion into poetry. When she's invited to join a slam poetry club, she must decide between following her mami's rules or breaking her silence in a powerful way. A lesson in courage for your focused month, Scorpio.
---

Sagittarius
November 22 – December 21
Keywords: love, appreciation, revitalization
Feeling accomplished, Sagittarius? We certainly hope so! Things might start to wind down down this month. Your Energizer Bunny pace may begin to slow. Your endless optimism might bottom out. Reserve your time, talent, and energy for the project most important to you, and the people who need you most. Your loved ones will return your attention tenfold if you just give them a chance, so expect an outpouring of 💖love💖 and appreciation this month — just a little thanks for you being you. Accept it. Embrace it. Relax within it. And then give yourself a gentle pat on the back for all you've managed to do for yourself and others.
Book pick: Children of Blood and Bone by Tomi Adeyemi
Reason: Let your battery recharge via a hefty book. Might we suggest diving into a world of danger and dark magic in a West African-inspired fantasy debut?
---

Capricorn
December 22 – January 19
Keywords: determination, trust, courage
Now that you know how much YOU can accomplish when you set your practical mind to it, keep up the excellent work, Capricorn. This month will bring about some challenges, so be prepared to confront a *few* things that might make you…uncomfortable. Finally having that talk with your parents about moving away for college? Deciding that maybe cuffing season is over and it's time to cut your cold-weather buddy loose? Sharing your finished manuscript with friends for the very first time? Trust us, and trust yourself! The time has never been more right to follow your destiny, whatever that may be. You've got this.
Book pick: The Astonishing Color of After by Emily X.R. Pan
Reason: This month might get uncomfortable, Capricorn. Embrace the struggle with a magical book about love, friendship, and despair. Follow Leigh to Taiwan in her quest to find her mother (whom she believes turned into a bird after she took her own life), meet her maternal grandparents, and come to terms with her own grief.
---
Aquarius
January 20 – February 18
Keywords: achievement, activity, enthusiasm
How's it feel out there, in the land beyond your comfort zone? Invigorating? Inspiring? Terrifying? You *definitely* deserve a break from all that self-improvement, Aquarius. Relax into a good book (or four), rewatch Gossip Girl for the third time, or maybe just take a dream-filled midday nap every once in a while. Recharge your batteries to get your creative juices flowing once again, and while you do, take stock of where your head and heart are at after your month of pure bravery. What inspired you? What pushed you? What just plain freaked you out? These are all questions you'll need to ponder before you continue on your ✨journey of self-revolution.✨
Book pick: In Sight of Stars by Gae Polisner
Reason: Forced into a suburban lifestyle after growing up in New York City, Klee is way out of his comfort zone, too. Then an act of betrayal sends him reeling, landing him in a psychiatric hospital for teens. He'll have to go back over the pieces of his life in the search for truth and to get back on his own two feet again.
*Illustrations by Delaney Gibbons
---
What do you think of your horoscope? Will you be reading the book we paired for you? Let us know in the comments below!
Up next: