We're already a few months into 2018, and it feels like we've already been #blessed with an incredible set of film adaptations. From LOVE, SIMON to the final MAZE RUNNER, we've barely had time to chill between movie outings! But the year is not slowing up, and there are a bunch more book to movie adaptations coming out before the year ends. So we wanted to take a beat, look ahead, and see what's coming to the silver screen!
8 Book to Movie Adaptations We're Looking Forward to Watching This Year
1. The Darkest Minds
It feels like we fell in love with Ruby and her story a lifetime ago! This dystopian epic by Alexandra Bracken was one of our first YA faves, a story that encouraged us to fight against injustice and never give up, all set against a brutal, superpowered world. We're ready to rally behind Ruby once again when this film hits the big screen!
2. Measure of a Man
You might not recognize this one, but ONE FAT SUMMER is a YA classic from before the time of YA as you know it! This film is set in the 70s (and actually stars Chuck, our MAZE RUNNER cinnamon roll) and follows a bullied boy as he learns to stand up for himself. But, you know, it's also pretty funny, so we definitely see this one being a good time.
3. Dumplin'
Now that PUDDIN' is finally out in the world, we're even more excited for DUMPLIN'—and with Dolly Parton writing original music, a cast starring Jennifer Aniston, Danielle Macdonald, and Dove Cameron, we didn't think that was possible. This movie sounds like a dream!!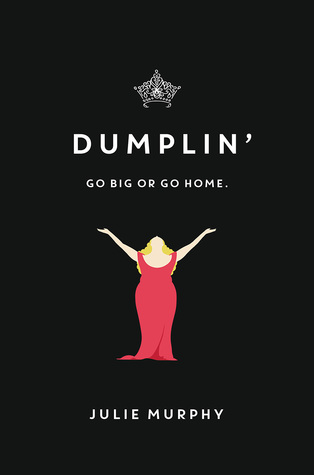 With starry Texas nights, red candy suckers, Dolly Parton songs, and a wildly unforgettable heroine—Dumplin' is guaranteed to steal your heart.
Dubbed "Dumplin'" by her former beauty queen mom, Willowdean has always been at home in her own skin. Her thoughts on having the ultimate bikini body? Put a bikini on your body. With her all-American-beauty best friend, Ellen, by her side, things have always worked . . .  until Will takes a job at Harpy's, the local fast-food joint. There she meets Private School Bo, a hot former jock. Will isn't surprised to find herself attracted to Bo. But she is surprised when he seems to like her back.
Instead of finding new heights of self-assurance in her relationship with Bo, Will starts to doubt herself. So she sets out to take back her confidence by doing the most horrifying thing she can imagine: entering the Miss Teen Blue Bonnet Pageant
4. The Miseducation of Cameron Post by emily m. danforth
Did you hear that CAMERON POST won the Grand Jury prize at Sundance?! We got to speak to Chloe Grace Moretz at the festival, and we are so excited to see this adaptation finally hit the big screen this summer! This story of a lesbian character forced to go to conversion therapy camp—and finding friends there, embracing their identities—is so important, and we already know we're going to sob through the whole thing.
We don't have an official trailer yet, but someone has shared the French trailer (note that the movie has a different title there), and it looks SO FREAKING GOOD!
5. Crazy Rich Asians
Okay, we know this one isn't YA, but can you blame us for including it?! The trailer looks AMAZING and we're ready for Constance Wu to take over the world. We're also ready for a summer full of feel good content, so this is just checking all the boxes.
6. To All the Boys I've Loved Before
To say we're going to schedule a cookie dough movie night for the SECOND this hits the Netflix homepage would be an understatement. We cannot wait to see one of our favorite YA rom-coms of all time come to life, and we're sure that we're going to fall in love with Lara Jean and Peter as quickly off the page as we did on!! Plus, Mona from PRETTY LITTLE LIARS plays Margot, so that's just an added bonus right there.
7. The Hate U Give
THE HATE U GIVE blew our minds last year. It was important. It was emotional. It was hilarious. We could not put it down. And from what we know about this movie, it's shaping up to be exactly the same. While we wait (not so) patiently for a trailer, we'll just be browsing all the behind-the-scenes pics over… and over… and over…
8. Murdered at 17
With so much drama, and so many twists and turns, we're surprised it's taken this long for a total Lifetime movie YA event! With PREGNANT AT 17, MISSING AT 17, and MURDERED AT 17, we just KNOW the kind of teen angst, drama, and danger we're in for.
Pretty and popular, seventeen-year-old Brooke Emerson is the envy of her classmates—and even some of her closest friends. But while she seems to have it all, Brooke has never felt so lost.
Ever since she sustained a head injury during a cheerleading stunt the previous year, she's suffered from a disorder that causes her to fly into uncontrollable, sometimes violent rages. And it isn't until Brooke meets Jake, a handsome and charismatic stranger, that she feels like she's found someone who not only understands her, but accepts her for who she is. As tempting as it is to get swept up in the romance, she can't help but feel like something in their relationship isn't quite right.
When her best friend is brutally murdered, Brooke has no choice but to depend on her new love… especially because she's worried that she might be the killer.
---
What other adaptations are you looking forward to? Let us know below!