Praise the TV scheduling gods, because one of our fave young adult-esque shows is finally back on our screens and back in our life! We can finally stop rewatching old RIVERDALE episodes and tune in for all the new (demonic?) antics Archie, Veronica, and the gang are getting up to. But with every high comes a new low, and this is one of the worst:
Having to wait, once again, at least a week for new episodes.
Because we just can't be teased so cruelly like that, we thought we'd put a list together to help with the pain. The books below incorporate our favorite aspects of the dark small town soap, from mysteries and murder to first love and supernatural lore. We did our best to pull the perfect mix together to get you (and us, TBH) through the season, so whether you're team Varchie, Barchie, Bughead, or Choni, hopefully there's something for you!
Books like Riverdale
MYSTERIES, FIRST LOVE, AND MURDER
1. The Wicked Deep by Shea Ernshaw
A creepy, small town setting with a supernatural past, dated traditions, and one generation that's ready to finally step up and take back their agency? Count us in.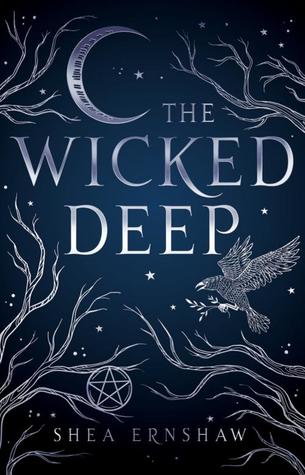 Welcome to the cursed town of Sparrow…
Where, two centuries ago, three sisters were sentenced to death for witchery. Stones were tied to their ankles and they were drowned in the deep waters surrounding the town.
Now, for a brief time each summer, the sisters return, stealing the bodies of three weak-hearted girls so that they may seek their revenge, luring boys into the harbor and pulling them under.
Like many locals, seventeen-year-old Penny Talbot has accepted the fate of the town. But this year, on the eve of the sisters' return, a boy named Bo Carter arrives; unaware of the danger he has just stumbled into.
Mistrust and lies spread quickly through the salty, rain-soaked streets. The townspeople turn against one another. Penny and Bo suspect each other of hiding secrets. And death comes swiftly to those who cannot resist the call of the sisters.
But only Penny sees what others cannot. And she will be forced to choose: save Bo, or save herself.
2. The Graces by Laure Eve
If you were to only focus on the twisted high school dynamics of Riverdale—and also maybe gave Cheryl and Jason some of that rumored Greendale blood, you'd get THE GRACES.
Fenrin Grace is larger than life, almost mythical. He's the school Pan, seducing girls without really meaning to. He's biding his time until someone special comes along. Someone different, who will make him wonder how he got along all this time without her. Someone like me.
Fenrin's twin, Thalia, is a willowy beauty with rippling, honey-colored hair. Wherever she goes, Thalia leaves behind a band of followers who want to emulate her. She casts spells over everyone she encounters, just like Fenrin—even if they both deny it.
Then there's Summer. She's the youngest Grace, and the only one who admits she's really a witch. Summer is dark on the outside—with jet-black hair and kohl-rimmed eyes—and on the inside. It was inevitable that she'd find me, the new girl—a loner with secrets lurking under the surface.
I am River. I am not a Grace. But I'll do anything to become one.
3. Chilling Adventures of Sabrina by Roberto Aguirre-Sacasa
Well, duh! We can't wait for this semi-spinoff to hit Netflix, so why not dive into the creepy world across Sweetwater River in the comics or graphic novel first?
On the eve of her sixteenth birthday, the young sorceress Sabrina Spellman finds herself at a crossroads, having to choose between an unearthly destiny and her mortal boyfriend, Harvey. But a foe from her family's past has arrived in Greendale, Madame Satan, and she has her own deadly agenda.
At long last, the secret history of the Queen of Hell is revealed, and she sets her vengeful gaze upon the Spellman family. No one, especially those close to Sabrina, is safe, and very, very soon, the quiet streets of Greendale will run red with blood…
4. The Raven Boys by Maggie Stiefvater
Before we had KJ, Cole, Lili, Camila, and Madelaine, we had Gansey, Blue, Ronan, Adam, and Noah. From drag races to investigations, witchcraft to demons and murder, THE RAVEN BOYS is the perfect mix of mundane and more to keep you on your toes.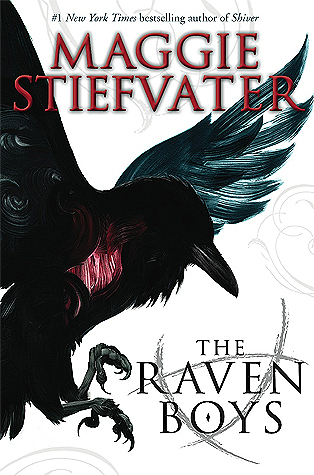 Every year, Blue Sargent stands next to her clairvoyant mother as the soon-to-be dead walk past. Blue herself never sees them—not until this year, when a boy emerges from the dark and speaks directly to her.
His name is Gansey, and Blue soon discovers that he is a rich student at Aglionby, the local private school. Blue has a policy of staying away from Aglionby boys. Known as Raven Boys, they can only mean trouble.
But Blue is drawn to Gansey, in a way she can't entirely explain. He has it all—family money, good looks, devoted friends—but he's looking for much more than that. He is on a quest that has encompassed three other Raven Boys: Adam, the scholarship student who resents all the privilege around him; Ronan, the fierce soul who ranges from anger to despair; and Noah, the taciturn watcher of the four, who notices many things but says very little.
For as long as she can remember, Blue has been warned that she will cause her true love to die. She never thought this would be a problem. But now, as her life becomes caught up in the strange and sinister world of the Raven Boys, she's not so sure anymore.
5. Top Ten by Katie Cotugno
Want to leave the darker vibes behind for a bit? TOP TEN is perfect for all you Archie and Betty shippers out there, if they'd actually gotten together before Veronica's arrival and had a chance to let their friendship turn into something more.
Ryan McCullough and Gabby Hart are the unlikeliest of best friends. Prickly, anxious Gabby would rather do literally anything than go to a party. Ultra-popular Ryan is a hockey star who can get any girl he wants—and frequently does.
But somehow their relationship just works; from dorky Monopoly nights to rowdy house parties to the top ten lists they make about everything under the sun.
Now, on the night of high school graduation, everything is suddenly changing—in their lives, and in their relationship. As they try to figure out what they mean to each other and where to go from here, they make a final top ten list: this time, counting down the top ten moments of their friendship.
6. Sadie by Courtney Summer
Miss the simpler days of RIVERDALE's first season? You need to check out the true crime-inspired novel that comes across as something Jughead would investigate for real.
Sadie hasn't had an easy life. Growing up on her own, she's been raising her sister Mattie in an isolated small town, trying her best to provide a normal life and keep their heads above water.
But when Mattie is found dead, Sadie's entire world crumbles. After a somewhat botched police investigation, Sadie is determined to bring her sister's killer to justice and hits the road following a few meagre clues to find him.
When West McCray—a radio personality working on a segment about small, forgotten towns in America—overhears Sadie's story at a local gas station, he becomes obsessed with finding the missing girl. He starts his own podcast as he tracks Sadie's journey, trying to figure out what happened, hoping to find her before it's too late.
7. The Hazel Wood by Melissa Albert
Sure, THE HAZEL WOOD seems like a regular story at its onset, but the world soon expands into something that's so, SO much more. Sound familiar?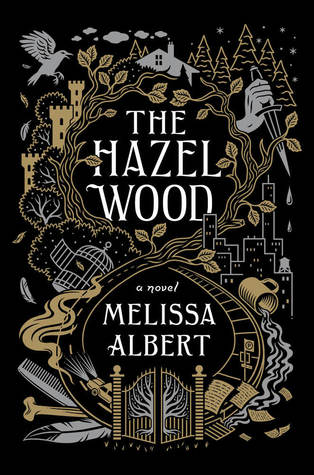 Seventeen-year-old Alice and her mother have spent most of Alice's life on the road, always a step ahead of the uncanny bad luck biting at their heels. But when Alice's grandmother, the reclusive author of a cult-classic book of pitch-dark fairy tales, dies alone on her estate, the Hazel Wood, Alice learns how bad her luck can really get: her mother is stolen away―by a figure who claims to come from the Hinterland, the cruel supernatural world where her grandmother's stories are set. Alice's only lead is the message her mother left behind: "Stay away from the Hazel Wood."
Alice has long steered clear of her grandmother's cultish fans. But now she has no choice but to ally with classmate Ellery Finch, a Hinterland superfan who may have his own reasons for wanting to help her. To retrieve her mother, Alice must venture first to the Hazel Wood, then into the world where her grandmother's tales began―and where she might find out how her own story went so wrong.
8. The Strange Fascinations of Noah Hypnotik by David Arnold
Everything in Noah's life has seemed just a little bit off since a certain strange encounter, and we got major RIVERDALE vibes from the psychological shifts and pop culture fun.
This is Noah Oakman → sixteen, Bowie believer, concise historian, disillusioned swimmer, son, brother, friend.
Then Noah → gets hypnotized.
Now Noah → sees changes—inexplicable scars, odd behaviors, rewritten histories—in all those around him. All except his Strange Fascinations…
9. Sawkill Girls by Claire Legrand
Want to lean into the full-on creepiness that's been building throughout the series? The concept of a group coming together to take down certain darkness struck true for us, and the group dynamics are just as distinct. Plus, if you love Cheryl, wait until you meet Val.
Who are the Sawkill Girls?
Marion: The newbie. Awkward and plain, steady and dependable. Weighed down by tragedy and hungry for love she's sure she'll never find.
Zoey: The pariah. Luckless and lonely, hurting but hiding it. Aching with grief and dreaming of vanished girls. Maybe she's broken—or maybe everyone else is.
Val: The queen bee. Gorgeous and privileged, ruthless and regal. Words like silk and eyes like knives; a heart made of secrets and a mouth full of lies.
Their stories come together on the island of Sawkill Rock, where gleaming horses graze in rolling pastures and cold waves crash against black cliffs. Where kids whisper the legend of an insidious monster at parties and around campfires. Where girls have been disappearing for decades, stolen away by a ravenous evil no one has dared to fight… until now.
10. The Perfectionists by Sara Shepard
Part of the reason we're so ready for SABRINA is because it's being produced by the team behind RIVERDALE. Likewise, THE PERFECTIONISTS is from the mind behind PRETTY LITTLE LIARS, so you know it's going to be just as twisted but even darker. Nothing good happens in a small town, especially with its residents keeping so many secrets!
In Beacon Heights, Washington, five high school seniors know that you don't have to be good to be perfect.
Mackenzie, Ava, Caitlin, Julie, and Parker are all driven to be perfect—no matter the cost. At first these five girls think they have nothing in common, until they discover they all hate the same person: rich, entitled Nolan, who's done terrible things to each of them. They come up with the perfect plan to murder Nolan—a hypothetical murder, of course. It's all wishful thinking… until they wake up one morning to find that their wish came true. Nolan was killed, in exactly the way they planned. The thing is, they didn't do it. So who did?
Suddenly the girls are the prime suspects in the murder. And they need to find the real killer before their perfect lives are ended—for good.
11. The Carrie Diaries by Candace Bushnell
In the mood for another CW adaptation with boundless campy fun? We know you know the infamous Carrie Bradshaw, but this prequel story is one we'll re-read forever.
Before Sex and the City, Carrie Bradshaw was a small-town girl who knew she wanted more. She's ready for real life to start, but first she must navigate her senior year of high school. Up until now, Carrie and her friends have been inseparable. Then Sebastian Kydd comes into the picture, and a friend's betrayal makes her question everything.
With an unforgettable cast of characters, The Carrie Diaries is the story of how a regular girl learns to think for herself and evolves into a sharp, insightful writer. Through adventures both audacious and poignant, we'll see what brings Carrie to her beloved New York City, where her new life begins.
12. Bad Girls With Perfect Faces by Lynn Weingarten
Imagine a story that intertwines Dark Betty with shades of Cheryl and, yes, even Veronica at her worst. Now, do we really have to say anything else?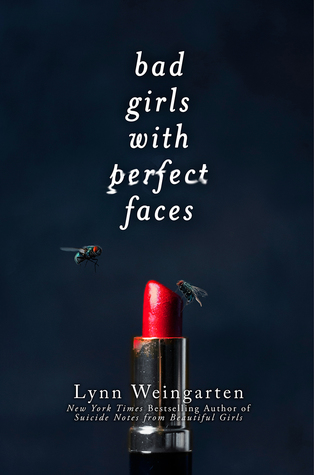 When I looked up, his smile was wide and real. "Ready?" he said.
I faked a smile back. I had gotten so good at faking things.
I thought: You brought this on yourself, Sasha. You will have to pretend forever now.
He squeezed my hand again. He couldn't begin to imagine what this actually was. He had no idea what I'd done. What any of us had.
When Sasha's best friend Xavier gets back together with his cheating ex, Ivy, Sasha knows she needs to protect him. So she poses as a guy online to lure Ivy away.
But Sasha's plan goes sickeningly wrong. And she soon learns to be careful of who you pretend to be because you might be surprised by who you become…
13. Heretics Anonymous by Katie Henry
We can't ignore the fact that RIVERDALE has some of the funniest scenes and one-liners on TV, too. HERETICS ANONYMOUS does tackle social issues and has a plot that pulls you in, but it's the heart and humor that really makes this one stand apart.
When Michael walks through the doors of Catholic school, things can't get much worse. His dad has just made the family move again, and Michael needs a friend. When a girl challenges their teacher in class, Michael thinks he might have found one, and a fellow atheist at that. Only this girl, Lucy, isn't just Catholic… she wants to be a priest.
Lucy introduces Michael to other St. Clare's outcasts, and he officially joins Heretics Anonymous, where he can be an atheist, Lucy can be an outspoken feminist, Avi can be Jewish and gay, Max can wear whatever he wants, and Eden can practice paganism.
Michael encourages the Heretics to go from secret society to rebels intent on exposing the school's hypocrisies one stunt at a time. But when Michael takes one mission too far—putting the other Heretics at risk—he must decide whether to fight for his own freedom or rely on faith, whatever that means, in God, his friends, or himself.
14. The Cheerleaders by Kara Thomas
Reading THE CHEERLEADERS lowkey made us wish and wonder what the show would be like if it was only about the Vixens. And, yes, we would 100% still watch it.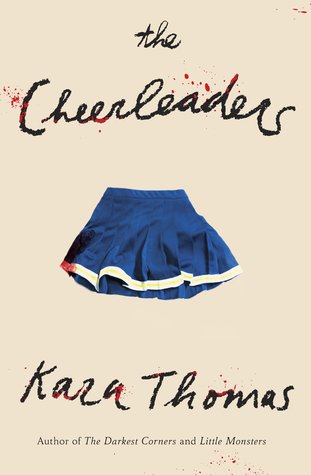 There are no more cheerleaders in the town of Sunnybrook.
First there was the car accident—two girls gone after hitting a tree on a rainy night. Not long after, the murders happened. Those two girls were killed by the man next door. The police shot him, so no one will ever know why he did it. Monica's sister was the last cheerleader to die. After her suicide, Sunnybrook High disbanded the cheer squad. No one wanted to be reminded of the girls they lost.
That was five years ago. Now the faculty and students at Sunnybrook High want to remember the lost cheerleaders. But for Monica, it's not that easy. She just wants to forget. Only, Monica's world is starting to unravel. There are the letters in her stepdad's desk, an unearthed, years-old cell phone, a strange new friend at school… Whatever happened five years ago isn't over. Some people in town know more than they're saying. And somehow Monica is at the center of it all.
There are no more cheerleaders in Sunnybrook, but that doesn't mean anyone else is safe.
15. Dress Codes for Small Towns by Courtney Stevens
If you were to take the creepy murders and ritualistic traditions away, you might actually be left a small town with human stories to tell! The DRESS CODES characters come alive on the page, and if you love a strong group dynamic that balances out individual identity exploration, we can't recommend this one enough.
As the tomboy daughter of the town's preacher, Billie McCaffrey has always struggled with fitting the mold of what everyone says she should be. She'd rather wear sweats, build furniture, and get into trouble with her solid group of friends: Woods, Mash, Davey, Fifty, and Janie Lee.
But when Janie Lee confesses to Billie that she's in love with Woods, Billie's filled with a nagging sadness as she realizes that she is also in love with Woods…and maybe with Janie Lee, too.
Always considered "one of the guys," Billie doesn't want anyone slapping a label on her sexuality before she can understand it herself. So she keeps her conflicting feelings to herself, for fear of ruining the group dynamic.
Except it's not just about keeping the peace, it's about understanding love on her terms—this thing that has always been defined as a boy and a girl falling in love and living happily ever after. For Billie—a box-defying dynamo—it's not that simple.
16. Will Grayson, Will Grayson by John Green & David Levithan
Another relatively normal coming of age story, this classic is a must. The friendship shines through incredibly bright in this story, so if that's your fave facet of the show, this is where you need to start.
Will Grayson meets Will Grayson. One cold night, in a most unlikely corner of Chicago, two strangers are about to cross paths. From that moment on, their world will collide and lives intertwine.
It's not that far from Evanston to Naperville, but Chicago suburbanites Will Grayson and Will Grayson might as well live on different planets. When fate delivers them both to the same surprising crossroads, the Will Graysons find their lives overlapping and hurtling in new and unexpected directions. With a push from friends new and old – including the massive, and massively fabulous, Tiny Cooper, offensive lineman and musical theater auteur extraordinaire – Will and Will begin building toward respective romantic turns-of-heart and the epic production of history's most awesome high school musical.
17. Jane, Unlimited by Kristin Cashore
The producers and writers of RIVERDALE have said that every season they like to drop the characters into a new genre of show. Murder mystery, horror, mafia… so JANE, UNLIMITED is a MUST. The novel explores five different choices its titular character can make in one moment, and each choice also delves into a different genre. Horror, thriller, sci-fi, and more!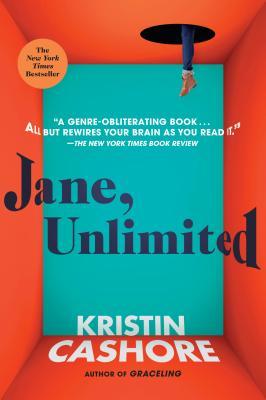 Jane has lived an ordinary life, raised by her aunt Magnolia–an adjunct professor and deep sea photographer. Jane counted on Magnolia to make the world feel expansive and to turn life into an adventure. But Aunt Magnolia was lost a few months ago in Antarctica on one of her expeditions.
Now, with no direction, a year out of high school, and obsessed with making umbrellas that look like her own dreams (but mostly just mourning her aunt), she is easily swept away by Kiran Thrash–a glamorous, capricious acquaintance who shows up and asks Jane to accompany her to a gala at her family's island mansion called Tu Reviens.
Jane remembers her aunt telling her: "If anyone ever invites to you to Tu Reviens, promise me that you'll go." With nothing but a trunkful of umbrella parts to her name, Jane ventures out to the Thrash estate. Then her story takes a turn, or rather, five turns. What Jane doesn't know is that Tu Reviens will offer her choices that can ultimately determine the course of her untethered life. But at Tu Reviens, every choice comes with a reward, or a price.
18. The Lies They Tell by Gillian French
Or, if you want to get back to the show's murder mystery roots, THE LIES THEY TELL is a story of the Blossoms and the South Side, the rich and the poor. A fire, a survivor, and the tales that spun out. It'll keep you guessing until the very last page!
Everyone in Tenney's Harbor, Maine, knows about the Garrison tragedy. How an unexplained fire ravaged their house, killing four of the five family members. But what people don't know is who did it. All fingers point at Pearl Haskins's father, the town drunk, who was the caretaker of the property, but she just can't believe it. Leave it to a town of rich people to blame "the help."
With her disgraced father now trying to find work in between booze benders, Pearl's future doesn't hold much more than waiting tables at the local country club, where the wealthy come to flaunt their money and spread their gossip. This year, Tristan, the last surviving Garrison, and his group of affluent and arrogant friends have made a point of sitting in Pearl's section. Though she's repulsed by most of them, Tristan's quiet sadness and somber demeanor have her rethinking her judgments. Befriending the boys could mean getting closer to the truth, clearing her father's name, and giving Tristan the closure he seems to be searching for. But it could also trap Pearl in a sinister web of secrets, lies, and betrayals that, once untangled, will leave no life unchanged… if it doesn't take hers first.
19. Mariam Sharma Hits the Road by Sheba Karim
What if you wanted to get the characters out of Riverdale? Set the core four on a road trip and you would get this hilarious—but sincerely touching—story.
The summer after her freshman year of college, Mariam is looking forward to working and hanging out with her best friends: irrepressible and beautiful Ghazala, and religious but closeted Umar.
But when a scandalous photo of Ghaz appears on a billboard in Times Square, Mariam and Umar come up with a plan to rescue her from her furious parents. And what could be a better escape than a spontaneous road trip down to New Orleans?
With the heartbreaking honesty of Julie Murphy's Dumplin' mixed with with the cultural growing pains and smart snark of When Dimple Met Rishi, this wry, remarkable road-trip story is about questioning where you come from—and choosing the family that chooses you back.
20. Afterlife With Archie by Roberto Aguirre-Sacasa
If you want to dive even DEEPER into RIVERDALE, this spinoff is what inspired CHILLING ADVENTURES OF SABRINA! Things get real creepy real fast, so we recommend you starting this one while the sun's still shining.
When Jughead's beloved pet Hot Dog is killed in a hit and run, Jughead turns to the only person he knows who can help bring back his furry best friend—Sabrina the Teenage Witch. Using dark, forbidden magic, Sabrina is successful and Hot Dog returns to the land of the living. But he's not the same… and soon, the darkness he brings back with him from beyond the grave begins to spread.
The dark plague of the undead forces the survivors led by Archie, Betty and Veronica to flee the formerly idyllic town in search of safe haven. The rag-tag group's once-lighthearted romantic rivalries, power struggles and family feuds are now cast in a desperate light, as tensions and emotions are heightened by the fact that any decision, no matter how trivial it may seem, could now be a choice between life and death. And more and more frequently… death is the winner.
21. Release by Patrick Ness
Most of RELEASE is a beautifully written story of life, life, and family. But there's also a supernatural undercurrent that converges incredibly powerfully. If you like how RIVERDALE bends and combines genres—and also are still waiting for Kevin's true moment to shine, we think this Patrick Ness novel will be the perfect one for you.
Adam Thorn doesn't know it yet, but today will change his life.
Between his religious family, a deeply unpleasant ultimatum from his boss, and his own unrequited love for his sort-of ex, Enzo, it seems as though Adam's life is falling apart. At least he has two people to keep him sane: his new boyfriend (he does love Linus, doesn't he?) and his best friend, Angela.
But all day long, old memories and new heartaches come crashing together, throwing Adam's life into chaos. The bindings of his world are coming untied one by one; yet in spite of everything he has to let go, he may also find freedom in the release.
22. Pride by Ibi Zoboi
Just like how RIVERDALE took the classic Archie characters and gave them new, modernized life, PRIDE gave us a new take on PRIDE & PREJUDICE that we desperately needed. Romance, social commentary, snark… it really has it all.
Zuri Benitez has pride. Brooklyn pride, family pride, and pride in her Afro-Latino roots. But pride might not be enough to save her rapidly gentrifying neighborhood from becoming unrecognizable.
When the wealthy Darcy family moves in across the street, Zuri wants nothing to do with their two teenage sons, even as her older sister, Janae, starts to fall for the charming Ainsley. She especially can't stand the judgmental and arrogant Darius. Yet as Zuri and Darius are forced to find common ground, their initial dislike shifts into an unexpected understanding.
But with four wild sisters pulling her in different directions, cute boy Warren vying for her attention, and college applications hovering on the horizon, Zuri fights to find her place in Bushwick's changing landscape, or lose it all.
23. Broken Things by Lauren Oliver
Twisted obsessions and supernatural fears collide in this murderous, true crime-inspired tale. Discover the truth along with the characters, and we KNOW you'll be shocked.
It's been five years since Summer Marks was brutally murdered in the woods.
Everyone thinks Mia and Brynn killed their best friend. That driven by their obsession with a novel called The Way into Lovelorn the three girls had imagined themselves into the magical world where their fantasies became twisted, even deadly.
The only thing is: they didn't do it.
On the anniversary of Summer's death, a seemingly insignificant discovery resurrects the mystery and pulls Mia and Brynn back together once again. But as the lines begin to blur between past and present and fiction and reality, the girls must confront what really happened in the woods all those years ago—no matter how monstrous.
---
What else would you add to the list? Let us know in the comments!
Up next: