Alright book nerds, sit down and get your Oreos ready because we have some HUGE Simon Vs The Homo Sapiens Agenda movie cast news! When we found out that Simon would hit the big screen we ALMOST much lost our sh*t, but now that we have a confirmed cast of perfection we have officially lost it.
A few months back we got news that the amazing Greg Berlanti would be directing this project, and shortly after heard that Nick Robison (Jurassic World, Everything,Everything) would be our Simon Spier! Ever since, we've been anxiously awaiting for our other favorite characters to come to life and today our wishes came true! This cast is so perfect, and I mean SO perfect that it hurts. Read on for the full run down on who will be starring in the cast of the Simon Vs The Homo Sapiens Agenda movie! Still no updates as who they are planning on casting a Blue, but as we get more updates we'll be updating this post so keep your eyes peeled!
And now, without further ado…..
Introducing The Cast Of Simon Vs. The Homo Sapiens Agenda!
Nick Robinson As Simon Spier
So we already knew this, but we are so excited that Nick Robinson has been cast as Simon. As a reminder, Nick Rob A.K.A @Notnickrob is most known for his role in Jurassic Park and Sony's adaptation The 5th wave with starlet Chloe Moretz. He is swiftly climbing up the hollywood ladder and recently was featured on The Hollywood Reporter's recent Next Gen Talent list👏👏👏! Nick just wrapped Nicola Yoon's Everything, Everything film adaptation next to YA Icon Amandla Stenberg. These two seem to be taking the YA movie world by storm, one film adaptation at a time.
Katherine Langford As Leah
Katherine Langford, the aussie newcomer, is rising to the top! Just a few weeks ago it was announced that she would star in the Netflix adaptation of 13 Reasons Why and now she's landed the female lead in the Simon movie! We can't wait to see how bright she shines in this role. Langford is repped by WME, Silver Lining Entertainment and Independent Management in Australia. Did we mention that we are already feeling obsessed?
Logan Miller as Martin
Rising star Logan Miller (Scouts Guide to the Zombie Apocalypse) is joining Nick Robinson and Katherine Langford in the Fox 2000 film Simon vs. the Homo Sapiens Agenda as Martin- the class clown who finds Simon's email and begins to blackmail him. You will also see Miller in Lauren Oliver's movie adaptation of Before I Fall and the upcoming puppy feature A Dog's Purpose. Miller is repped by Innovative Artists, Primary Wave Entertainment and Hirsch Wallerstein. We are sure that Miller is going to make the best Martin possible.
OMG YASS. This cast is on 🔥🔥🔥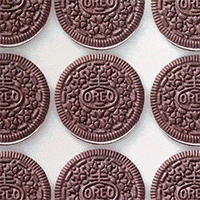 ---
What did you think of the cast of Simon Vs The Homo Sapiens Agenda movie? Tell us in the comments below!