The USA cover for ONE DARK THRONE has been revealed!
The Official Three Dark Crowns Facebook Page
One Dark Throne, the sequel to Kendare Blake's Three Dark Crowns, is coming this Fall on September 9, 2017 and the cover has just been revealed on the Three Dark Crowns Series page on Facebook. This Facebook page will have all the latest and greatest news and content for the series going forward – including exclusive author content from Kendare, graphics, videos and more!
Wait, what is Three Dark Crowns?
New to this series? WHERE HAVE YOU BEEN? This was a huge breakout book in the YA world in 2016 and people are obsessing over this *epic* fantasy. You can start reading the first book, Three Dark Crowns, right here!
The One Dark Throne Book Cover
Now it's time to feast your eyes on this cover. It's everything we love about the series – dark, dangerous and beautiful. We were already looking forward to One Dark Throne after the first book left us with a serious case of cliff-hanger anxiety, but now we NEED this gorgeous book for our shelf!
About ONE DARK THRONE
THE BATTLE FOR THE CROWN HAS BEGUN, BUT WHICH OF THE THREE SISTERS WILL PREVAIL?
With the unforgettable events of the Quickening behind them and the Ascension Year underway, all bets are off. Katharine, once the weak and feeble sister, is stronger than ever before. Arsinoe, after discovering the truth about her powers, must figure out how to make her secret talent work in her favor without anyone finding out. And Mirabella, once thought to be the strongest sister of all and the certain Queen Crowned, faces attacks like never before—ones that put those around her in danger she can't seem to prevent.
In this enthralling sequel to Kendare Blake's New York Times bestselling Three Dark Crowns, Fennbirn's deadliest queens must face the one thing standing in their way of the crown: each other.
👑👑👑
Up Next: Super Helpful Character Charts for the Three Dark Crowns Sisters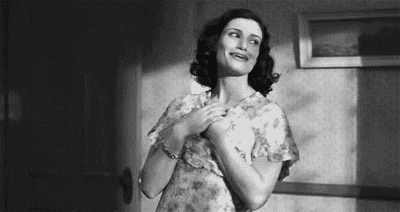 ---
Be sure to check out the full reveal on the facebook page for the series, and follow to get your fix of all things Three Dark Crowns as we patiently wait for the next installment in this dark fantasy series to go on sale September 9, 2017.
Add One Dark Throne to your Goodreads shelf!
Pre-order a copy of One Dark Throne here!
Save
Save
Save
Save
Save
Save