Prepare for a fright with these haunting reads—thirteen of our favorite creepy books that will have you keeping the lights on long after you should've been asleep. Beware chills, spooks, and possible nightmares that may follow. Do you think you're ready? Then let's do it.
13 Creepy Books to Read This October
1. House of Furies, by Madeline Roux
This gothic horror tale will have you screaming. After escaping a harsh school where punishment was the lesson of the day, seventeen-year-old Louisa Ditton is thrilled to find employment as a maid at a boarding house. But soon after her arrival at Coldthistle House, Louisa begins to realize that the house's mysterious owner, Mr. Morningside, is providing much more than lodging for his guests.
Far from a place of rest, the house is a place of judgment, and Mr. Morningside and his unusual staff are meant to execute their own justice on those who are past being saved.
Louisa begins to fear for a young man named Lee who is not like the other guests. He is charismatic and kind, and Louisa knows that it may be up to her to save him from an untimely judgment. But in this house of lies, how can Louisa be sure whom to trust?
2. This Savage Song, by Victoria Schwab
In a world of monstrous people and literal monsters, is there really any such thing as safe? Kate Harker wants to be as ruthless as her father. After five years and six boarding schools, she's finally going home to prove that she can be. August Flynn wants to be human. But he isn't. He's a monster, one that can steal souls with a song. He's one of the three most powerful monsters in a city overrun with them. His own father's secret weapon.
Their city is divided. Their city is crumbling.
Kate and August are the only two who see both sides, the only two who could do something. But how do you decide to be a hero or a villain when it's hard to tell which is which?
Corsai, Corsai, tooth and claw,
Shadow and bone will eat you raw…
3. The Raven Boys, by Maggie Stiefvater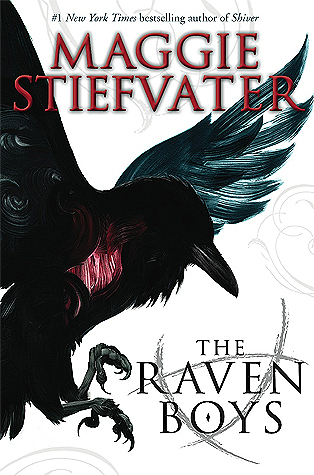 Psychics and demons, nightmares and dreams, all for the sake of a legendary king. Every year, Blue Sargent stands next to her clairvoyant mother as the soon-to-be dead walk past. Blue herself never sees them—not until this year, when a boy emerges from the dark and speaks directly to her.
His name is Gansey, and Blue soon discovers that he is a rich student at Aglionby, the local private school. Blue has a policy of staying away from Aglionby boys. Known as Raven Boys, they can only mean trouble.
But Blue is drawn to Gansey, in a way she can't entirely explain. He has it all—family money, good looks, devoted friends—but he's looking for much more than that. He is on a quest that has encompassed three other Raven Boys: Adam, Ronan, and Noah. For as long as she can remember, Blue has been warned that she will cause her true love to die. She never thought this would be a problem. But now, as her life becomes caught up in the strange and sinister world of the Raven Boys, she's not so sure anymore.
4. Queen of Hearts, by Colleen Oakes
This dark, twisted tale will legitimately give you chills. Because, remember, only queens with hearts can bleed. This is not the story of the Wonderland we know. Alice has not fallen down a rabbit hole. This is a Wonderland where beneath each smile lies a secret, each tart comes with a demand, and only prisoners tell the truth. And Dinah is the princess who will one day reign over Wonderland.
She has not yet seen the dark depths of her kingdom; she longs only for her father's approval and a future with the boy she loves. But when a betrayal breaks her heart and threatens her throne, she is launched into Wonderland's dangerous political game. Dinah must stay one step ahead of her cunning enemies or she'll lose not just the crown but her head.
5. There's Someone Inside Your House, by Stephanie Perkins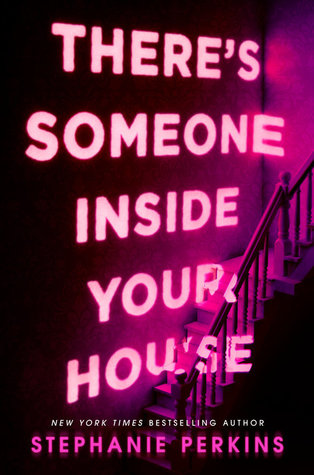 What happens when you take the classic ingredients for a small town massacre, and set them in YA? Just think Scream, plus all the elements of romance, and thrillers that we love. One-by-one, the students of Osborne High are dying in a series of gruesome murders, each with increasing and grotesque flair. As the terror grows closer and the hunt intensifies for the killer, the dark secrets among them must finally be confronted.
International bestselling author Stephanie Perkins returns with a fresh take on the classic teen slasher story that's fun, quick-witted, and completely impossible to put down.
6. The Memory Trees, by Kali Wallace
Darkly magical, chillingly atmospheric, and written in a way that will give you goosebumps. For the first eight years of her life, an unusual apple orchard in Vermont is Sorrow Lovegood's whole world. The land has been passed down through generations of brave, resilient women, and while their offbeat habits may be ridiculed by other townspeople—especially their neighbors—Sorrow and her family take pride in its odd history.
Then one winter night, an unthinkable tragedy changes everything. In the aftermath, Sorrow is sent to Miami to live with her father, away from the only home she's ever known.
Now sixteen, Sorrow's memories of her life in Vermont are maddeningly hazy. She returns to the orchard for the summer, determined to learn more about her troubled childhood and the family she left eight years ago. But it soon becomes clear that some of her questions have difficult—even dangerous—answers. And there may be a price to pay for asking.
7. The Grave Keepers, by Elizabeth Byrne
If you inherited your eventual grave now, would you decorate it? If you thought the cemetary might be haunted, what would you do? Lately, Athena Windham has been spending all her spare time in her grave. Her parents—owners of a cemetery in Upstate New York—are proud of her devoutness, but her younger sister, Laurel, would rather spend her time exploring the forest that surrounds the Windham's' property than in her own grave.
The Windham girls lead secluded lives—their older sister died in a tragic accident and their parents' protectiveness has made the family semi-infamous.
As the new school year begins, the outside world comes creeping in through encounters with mean girls, a new friend, and a runaway boy hiding out in the cemetery. Meanwhile, a ghost hangs around the Windham property—the only grave keeper never to cross over—plotting how to keep the sisters close to home and close to her… forever.
8. Asylum, by Madeline Roux
A twisted story, creepy photos, and haunted prose collide to make this one of the most chilling novels we've ever read. For sixteen-year-old Dan Crawford, the New Hampshire College Prep program is the chance of a lifetime. Except that when Dan arrives, he finds that the usual summer housing has been closed, forcing students to stay in the crumbling Brookline Dorm—formerly a psychiatric hospital.
As Dan and his new friends Abby and Jordan start exploring Brookline's twisty halls and hidden basement, they uncover disturbing secrets about what really went on here… secrets that link Dan and his friends to the asylum's dark past. Because it turns out Brookline was no ordinary psych ward. And there are some secrets that refuse to stay buried.
Featuring haunting found photographs from real asylums, this mind-bending reading experience blurs the lines between past and present, friendship and obsession, genius and insanity.
9. Uncanny, by David Macinnis Gill
This book is every shade of dark, bloody, and brilliant. Sinister witches and a spine-tingling quest for vengeance perfect for fans of American Horror Story. When a bolt of lightning causes a Boston-wide blackout on her sixteenth birthday, Willow Jane doesn't think anything of it—until she begins stopping time, until she comes face-to-face with her menacing familiar, until her sister disappears.
But these aren't the only strange and horrifying things to come out of the storm. An ancient witch named the Shadowless has awoken and escaped from her crypt, and she's looking for revenge on Willow Jane's family.
10. The Diviners, by Libba Bray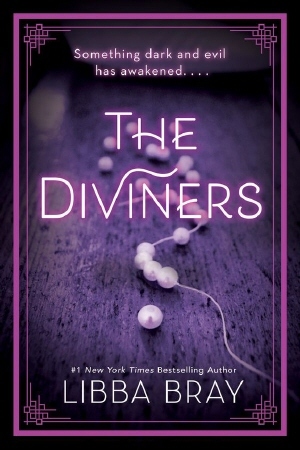 An occultish murder mystery will keep you up long after dark. Evie O'Neill has been exiled from her boring old hometown and shipped off to the bustling streets of New York City—and she is pos-i-tute-ly ecstatic. It's 1926, and New York is filled with speakeasies, Ziegfeld girls, and rakish pickpockets. The only catch is that she has to live with her uncle Will and his unhealthy obsession with the occult.
Evie worries he'll discover her darkest secret: a supernatural power that has only brought her trouble so far. But when the police find a murdered girl branded with a cryptic symbol and Will is called to the scene, Evie realizes her gift could help catch a serial killer.
As Evie jumps headlong into a dance with a murderer, other stories unfold in the city that never sleeps. A young man named Memphis is caught between two worlds. A chorus girl named Theta is running from her past. A student named Jericho hides a shocking secret. And unknown to all, something dark and evil has awakened.
11. Three Dark Crowns, by Kendare Blake
Three sisters, forced to fight to the death for a single crown? Yes please. Plus that rhyme still gives us chills.
In every generation on the island of Fennbirn, a set of triplets is born—three queens, all equal heirs to the crown and each possessor of a coveted magic. Mirabella is a fierce elemental, able to spark hungry flames or vicious storms at the snap of her fingers. Katharine is a poisoner, one who can ingest the deadliest poisons without so much as a stomachache. Arsinoe, a naturalist, is said to have the ability to bloom the reddest rose and control the fiercest of lions.
But becoming the Queen Crowned isn't solely a matter of royal birth. Each sister has to fight for it. And it's not just a game of win or lose… it's life or death. The night the sisters turn sixteen, the battle begins.
The last queen standing gets the crown.
12. This Darkness Mine, by Mindy McGinnis
You will gasp at every twist and turn, and the ending will straight up haunt you. Perfect for fans of Gone Girl and Fight Club, you won't know which way is up or down as you speed through this thriller. Sasha Stone knows her place—first-chair clarinet, top of her class, and at the side of her Oxford-wearing boyfriend. She's worked her entire life to ensure her path to Oberlin Conservatory as a star musician is perfectly paved.
But suddenly there's a fork in the road in the shape of Isaac Harver. Her body shifts toward him when he walks by, and her skin misses his touch even though she's never known it. Why does he act like he knows her so well—too well—when she doesn't know him at all?
Sasha discovers that her by-the-book life began by ending the chapter of another: the twin sister she absorbed in the womb. Armed with the knowledge that her heart might not be hers alone, Sasha must decide what she's willing to do—and who she's willing to hurt—to take it back.
13. Monster, by Michael Grant
Get ready GONE fans, because the series is back and even more sinister. It's been four years since a meteor hit Perdido Beach and everyone disappeared. Everyone, except the kids trapped in the FAYZ—an invisible dome that was created by an alien virus. Inside the FAYZ, animals began to mutate and teens developed dangerous powers. The terrifying new world was plagued with hunger, lies, and fear of the unknown.
Now the dome is gone and meteors are hitting earth with an even deadlier virus. Humans will mutate into monsters and the whole world will be exposed. As some teens begin to morph into heroes, they will find that others have become dangerously out of control…and that the world is on the brink of a monstrous battle between good and evil.
---
What books are on your ~spooktacular~ TBR? Let us know in the comments!
Up next: