Valentine's Day is right around the corner, so you know we're preparing to celebrate with our fave book boyfriends and girlfriends. But we've read a lot, so we have… kind of a lot. We tried to narrow down the list and, lo and behold, the characters we deemed the most crushable in all of YA! Be warned, because they will absolutely steal your heart.
But we also laid down some ground rules. Like limiting our crushes to one character per series (IT WAS SO DIFFICULT) , and spreading ourselves across genres. We think we did pretty well, but check out the official list below and let us know!
🚨 *This post contains slight spoilers* 🚨
16 YA Characters Who Will Steal Your Heart
1. Tobias "Four" Eaton
Listen, Four might have been the ORIGINAL crushable character. How could you not fall in love with him? Between the tattoos, the kindness, his relationships with everyone around him… ugh we miss him so much 😭
In Beatrice Prior's dystopian Chicago, society is divided into five factions, each dedicated to the cultivation of a particular virtue—Candor (the honest), Abnegation (the selfless), Dauntless (the brave), Amity (the peaceful), and Erudite (the intelligent). On an appointed day of every year, all sixteen-year-olds must select the faction to which they will devote the rest of their lives. For Beatrice, the decision is between staying with her family and being who she really is—she can't have both. So she makes a choice that surprises everyone, including herself.
During the highly competitive initiation that follows, Beatrice renames herself Tris and struggles to determine who her friends really are—and where, exactly, a romance with a sometimes fascinating, sometimes infuriating boy fits into the life she's chosen. But Tris also has a secret, one she's kept hidden from everyone because she's been warned it can mean death. And as she discovers a growing conflict that threatens to unravel her seemingly perfect society, she also learns that her secret might help her save those she loves… or it might destroy her.
2. Jem Carstairs
We sat here trying to decide if we were going to choose Will or Jem for about an hour, but ultimately Jem won out. We mean, obviously we were rooting for Wessa most of the time, but Jem is such a kind, sweet soul that we wanted him to be happy too. And all these years and books later, we still get all fuzzy feeling and relieved when he shows up.
Magic is dangerous—but love is more dangerous still.
When sixteen-year-old Tessa Gray crosses the ocean to find her brother, her destination is England, the time is the reign of Queen Victoria, and something terrifying is waiting for her in London's Downworld, where vampires, warlocks and other supernatural folk stalk the gaslit streets. Only the Shadowhunters, warriors dedicated to ridding the world of demons, keep order amidst the chaos.
Kidnapped by the mysterious Dark Sisters, members of a secret organization called The Pandemonium Club, Tessa soon learns that she herself is a Downworlder with a rare ability: the power to transform, at will, into another person. What's more, the Magister, the shadowy figure who runs the Club, will stop at nothing to claim Tessa's power for his own.
3. Dimple Shah
Ambitious? Check. Adorable? Check. Threw her iced coffee in a guy's face when, despite his own adorableness, seemed to be a total creep? CHECK. Nothing but respect for our queen of romance and tech. Also she has an amazing name.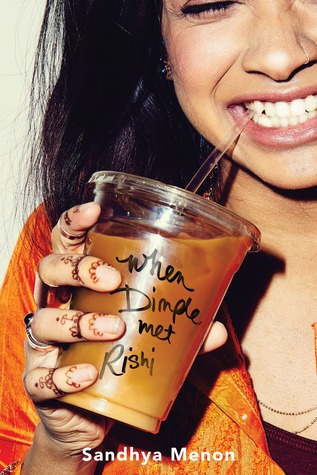 Dimple Shah has it all figured out. With graduation behind her, she's more than ready for a break from her family, from Mamma's inexplicable obsession with her finding the "Ideal Indian Husband." Ugh. Dimple knows they must respect her principles on some level, though. If they truly believed she needed a husband right now, they wouldn't have paid for her to attend a summer program for aspiring web developers…right?
Rishi Patel is a hopeless romantic. So when his parents tell him that his future wife will be attending the same summer program as him—wherein he'll have to woo her—he's totally on board. Because as silly as it sounds to most people in his life, Rishi wants to be arranged, believes in the power of tradition, stability, and being a part of something much bigger than himself.
The Shahs and Patels didn't mean to start turning the wheels on this "suggested arrangement" so early in their children's lives, but when they noticed them both gravitate toward the same summer program, they figured, Why not?
4. Farway Gaius McCarthy
Fun fact: Far won us over from the very first page. We're usually hesitant when a character is so confident and capable and hilarious—there's gotta be some trick, right?—but the depth we get over the rest of the book made us ~swoon~ 😍
Farway Gaius McCarthy was born outside of time. The son of a time-traveling Recorder from 2354 AD and a gladiator living in Rome in 95 AD, Far's birth defies the laws of nature. Exploring history himself is all he's ever wanted, and after failing his final time-traveling exam, Far takes a position commanding a ship with a crew of his friends as part of a black market operation to steal valuables from the past.
But during a heist on the sinking Titanic, Far meets a mysterious girl who always seems to be one step ahead of him. Armed with knowledge that will bring Far's very existence into question, she will lead Far and his team on a race through time to discover a frightening truth: History is not as steady as it seems.
5. Abby Suso
Martin's crushing on Abby, Nick's crushing on Abby, everyone's crushing on Abby! So, naturally, we too are crushing on Abby. And if you've read SIMON, you get it.
Sixteen-year-old and not-so-openly gay Simon Spier prefers to save his drama for the school musical. But when an email falls into the wrong hands, his secret is at risk of being thrust into the spotlight. Now Simon is actually being blackmailed: If he doesn't play wingman for class clown Martin, his sexual identity will become everyone's business. Worse, the privacy of Blue, the pen name of the boy he's been emailing with, will be jeopardized.
With some messy dynamics emerging in his once tight-knit group of friends and his email correspondence with Blue growing more flirtatious every day, Simon's junior year has suddenly gotten all kinds of complicated.
Now change-averse Simon has to find a way to step out of his comfort zone before he's pushed out-without alienating his friends, compromising himself, or fumbling a shot at happiness with the most confusing, adorable guy he's never met.
6. Kenji Kishimoto
We don't really understand how everyone in the SHATTER ME universe is not immediately falling head over heels for Kenji at all times, but it's fine. We love his friendship with Juliette enough to look past it. But Kenji… the Reestablishment's true treasure.
One touch is all it takes. One touch, and Juliette Ferrars can leave a fully grown man gasping for air. One touch, and she can kill.
No one knows why Juliette has such incredible power. It feels like a curse, a burden that one person alone could never bear. But The Reestablishment sees it as a gift, sees her as an opportunity. An opportunity for a deadly weapon.
Juliette has never fought for herself before. But when she's reunited with the one person who ever cared about her, she finds a strength she never knew she had.
7. Laia of Serra
Laia is not naturally skilled with a bow, but she is brave, loyal, and fierce in her own right. She shows us that you don't need to be battleready to be strong, and we just want to protect her from everything!! Not that she needs us to, but still.
Under the Martial Empire, defiance is met with death. Those who do not vow their blood and bodies to the Emperor risk the execution of their loved ones and the destruction of all they hold dear.
It is in this brutal world, inspired by ancient Rome, that Laia lives with her grandparents and older brother. The family ekes out an existence in the Empire's impoverished backstreets. They do not challenge the Empire. They've seen what happens to those who do.
But when Laia's brother is arrested for treason, Laia is forced to make a decision. In exchange for help from rebels who promise to rescue her brother, she will risk her life to spy for them from within the Empire's greatest military academy.
There, Laia meets Elias, the school's finest soldier—and secretly, its most unwilling. Elias wants only to be free of the tyranny he's being trained to enforce. He and Laia will soon realize that their destinies are intertwined—and that their choices will change the fate of the Empire itself.
8. Azriel
We know we could put the entire Night Court on this list (and really, it was a challenge not to), but we wanted to give a special shoutout to our fave shadow bat. His moments with Feyre are so sweet, and with all the Morr complications, we just really want him to find love and get his own happy ending!! That shouldn't be asking too much, right?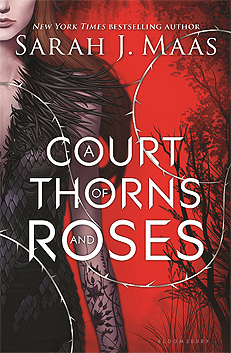 Feyre's survival rests upon her ability to hunt and kill – the forest where she lives is a cold, bleak place in the long winter months. So when she spots a deer in the forest being pursued by a wolf, she cannot resist fighting it for the flesh. But to do so, she must kill the predator and killing something so precious comes at a price …
Dragged to a magical kingdom for the murder of a faerie, Feyre discovers that her captor, his face obscured by a jewelled mask, is hiding far more than his piercing green eyes would suggest. Feyre's presence at the court is closely guarded, and as she begins to learn why, her feelings for him turn from hostility to passion and the faerie lands become an even more dangerous place. Feyre must fight to break an ancient curse, or she will lose him forever.
9. Nina Zenik
Again, another group cast that we have one giant crush on. But powerhouse Grisha Nina has a special place in our hearts. Spending V-Day with SIX OF CROWS and a plate of waffles seems like the best plan possible.
Criminal prodigy Kaz Brekker has been offered wealth beyond his wildest dreams. But to claim it, he'll have to pull off a seemingly impossible heist:
Break into the notorious Ice Court
(a military stronghold that has never been breached)
Retrieve a hostage
(who could unleash magical havoc on the world)
Survive long enough to collect his reward
(and spend it)
Kaz needs a crew desperate enough to take on this suicide mission and dangerous enough to get the job done – and he knows exactly who: six of the deadliest outcasts the city has to offer. Together, they just might be unstoppable – if they don't kill each other first.
10. Maxon Schreave
We cannot blame America for falling in love during THE SELECTION. We mean, how could she not? Maxon is so kind and sweet and thoughtful, h'e just the perfect prince!
For thirty-five girls, the Selection is the chance of a lifetime. The opportunity to escape the life laid out for them since birth. To be swept up in a world of glittering gowns and priceless jewels. To live in a palace and compete for the heart of gorgeous Prince Maxon.
But for America Singer, being Selected is a nightmare. It means turning her back on her secret love with Aspen, who is a caste below her. Leaving her home to enter a fierce competition for a crown she doesn't want. Living in a palace that is constantly threatened by violent rebel attacks.
Then America meets Prince Maxon. Gradually, she starts to question all the plans she's made for herself—and realizes that the life she's always dreamed of may not compare to a future she never imagined.
11. Princess Denna
Denna is kind and fierce, and quietly powerful in a world that doesn't really want her to be. PLUS, she doesn't fall in love with the prince she's betrothed to—but his sister. What's more crushable than living your life the way you want to?
Betrothed since childhood to the prince of Mynaria, Princess Dennaleia has always known what her future holds. Her marriage will seal the alliance between Mynaria and her homeland, protecting her people from other hostile kingdoms.
But Denna has a secret. She possesses an Affinity for fire—a dangerous gift for the future queen of a land where magic is forbidden.
Now Denna has to learn the ways of her new kingdom while trying to hide her growing magic. To make matters worse, she must learn to ride Mynaria's formidable warhorses before her coronation—and her teacher is the person who intimidates her most, the prickly and unconventional Princess Amaranthine, sister of her betrothed.
When a shocking assassination leaves the kingdom reeling, Mare and Denna reluctantly join forces to search for the culprit. As the two work together, they discover there is more to one another than they thought—and soon their friendship is threatening to blossom into something more.
12. Jamie Watson
How can anyone not have a crush on Jamie Watson?! This crime-solving sweetheart stole our hearts, and we're not even mad. Charlotte is not needed for this case.
Jamie Watson has always been intrigued by Charlotte Holmes; after all, their great-great-great-grandfathers are one of the most infamous pairs in history. But the Holmes family has always been odd, and Charlotte is no exception. She's inherited Sherlock's volatility and some of his vices—and when Jamie and Charlotte end up at the same Connecticut boarding school, Charlotte makes it clear she's not looking for friends.
But when a student they both have a history with dies under suspicious circumstances, ripped straight from the most terrifying of the Sherlock Holmes stories, Jamie can no longer afford to keep his distance. Danger is mounting and nowhere is safe—and the only people they can trust are each other.
13. Jules Ember
This fierce leading lady quickly became one of our fantasy faves. She's so loyal and brave and selfless, we're like, five minutes away from rereading EVERLESS at all times just to reexperience the magnificence that is Jules Ember.
She's an odd girl, but Charlotte Holmes is, simply put, incredible. She's brilliant. She's hilarious. And she's realistically well-rounded. No Holmes is perfect, and Charlotte's flaws won us over almost as quickly as her deductive skills and quick wit. We're counting down the days until we can dive into her next adventure.
The last thing Jamie Watson wants is a rugby scholarship to Sherringford, a Connecticut prep school just an hour away from his estranged father. But that's not the only complication: Sherringford is also home to Charlotte Holmes, the famous detective's great-great-great-granddaughter, who has inherited not only Sherlock's genius but also his volatile temperament.
From the moment they meet, there's a tense energy between them, and they seem more destined to be rivals than anything else. But when a Sherringford student dies under suspicious circumstances, ripped straight from the most terrifying of the Sherlock Holmes stories, Jamie can no longer afford to keep his distance. Jamie and Charlotte are being framed for murder.
14. August Flynn
Maybe he have a soft spot for monstrous boys, but August is a soft-souled cinnamon roll inside the body of, well, grand reaping destruction. He just needs a huge.
There's no such thing as safe in a city at war, a city overrun with monsters. In this dark urban fantasy from acclaimed author Victoria Schwab, a young woman and a young man must choose whether to become heroes or villains—and friends or enemies—with the future of their home at stake. The first of two books, This Savage Song is a must-have for fans of Holly Black, Maggie Stiefvater, and Laini Taylor.
Kate Harker and August Flynn are the heirs to a divided city—a city where the violence has begun to breed actual monsters. All Kate wants is to be as ruthless as her father, who lets the monsters roam free and makes the humans pay for his protection. All August wants is to be human, as good-hearted as his own father, to play a bigger role in protecting the innocent—but he's one of the monsters. One who can steal a soul with a simple strain of music. When the chance arises to keep an eye on Kate, who's just been kicked out of her sixth boarding school and returned home, August jumps at it. But Kate discovers August's secret, and after a failed assassination attempt the pair must flee for their lives.
15. Cooper Clay
ONE OF US IS LYING was a page-turner that had us flying through, but we had to take a beat to really appreciate Cooper during his chapters. His secret wasn't bad, like the others, but it was held against him just the same. Again, can we just give him a hug? 😭
Pay close attention and you might solve this.
On Monday afternoon, five students at Bayview High walk into detention.
Bronwyn, the brain, is Yale-bound and never breaks a rule.
Addy, the beauty, is the picture-perfect homecoming princess.
Nate, the criminal, is already on probation for dealing.
Cooper, the athlete, is the all-star baseball pitcher.
And Simon, the outcast, is the creator of Bayview High's notorious gossip app.
Only, Simon never makes it out of that classroom. Before the end of detention, Simon's dead. And according to investigators, his death wasn't an accident. On Monday, he died. But on Tuesday, he'd planned to post juicy reveals about all four of his high-profile classmates, which makes all four of them suspects in his murder. Or are they the perfect patsies for a killer who's still on the loose?
Everyone has secrets, right? What really matters is how far you would go to protect them.
16. Eris Dodd-Radson
Oh Eris, how could we not love you?She's not as scheming or manipulative as the other Tower residents; in her socialite circle, Eirs stays grounded and thoughtful, and she quickly became one of our faves.
Welcome to Manhattan, 2118.
A hundred years in the future, New York is a city of innovation and dreams. But people never change: everyone here wants something…and everyone has something to lose.
Leda Cole's flawless exterior belies a secret addiction—to a drug she never should have tried and a boy she never should have touched.
Eris Dodd-Radson's beautiful, carefree life falls to pieces when a heartbreaking betrayal tears her family apart.
Rylin Myers's job on one of the highest floors sweeps her into a world—and a romance—she never imagined…but will her new life cost Rylin her old one?
Watt Bakradi is a tech genius with a secret: he knows everything about everyone. But when he's hired to spy by an upper-floor girl, he finds himself caught up in a complicated web of lies.
And living above everyone else on the thousandth floor is Avery Fuller, the girl genetically designed to be perfect. The girl who seems to have it all—yet is tormented by the one thing she can never have.
---
Who was the first fictional character you had a crush on? Let us know in the comments!
Up next: