Remember when you first laid eyes on The Thousandth Floor and it was the most beautiful thing you'd ever seen? SAME. If you had a hard time understanding how The Thousandth Floor could be so perfect, then you might want to sit down because THE DAZZLING HEIGHTS cover is double the fun and will have you SHOOK. The Dazzling Heights is on shelves August 29th, 2017 and we are legit counting down the seconds until we can get our hands on this book. Before we show you the cover, let's take a look at the glittery golden beauty that made THE THOUSANDTH FLOOR one of the prettiest books to ever grace our shelves:
\
I know what you're thinking. How could we possibly top such a gorgeous book cover? Well….the answer is….with not just one……but TWO towers on The Dazzling Heights cover!
TWO TOWERS YOU GUYS!!!!
TWO!!!!!!!
Okay, ok. Brace yourselves as we take you up to even more dazzling heights!!
OKAY HOW ARE YOU FEELING?!
✔️Dizzy
✔️Blown away
✔️Scared of those dark ominous clouds swirling in
✔️ALL OF THE ABOVE.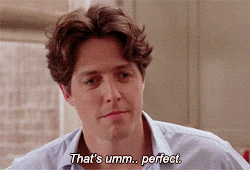 ALL THAT GLITTERS IS NOT GOLD but a gold book def gets a spot on our shelf! Here's more juicy info about the secrets and scandals that lie ahead in THE DAZZLING HEIGHTS:
About The Dazzling Heights
New York, 2118. Manhattan is home to a thousand-story supertower, a breathtaking marvel that touches the sky. But amidst high-tech luxury and futuristic glamour, five teenagers are keeping dangerous secrets… 
LEDA is haunted by memories of what happened on the worst night of her life. She'll do anything to make sure the truth stays hidden–even if it means trusting her enemy.
WATT just wants to put everything behind him…until Leda forces him to start hacking again. Will he do what it takes to be free of her for good?
When RYLIN wins a scholarship to an upper-floor school, her life transforms overnight. But being there means seeing the boy whose heart she broke, and who broke hers in return.
AVERY is tormented by her love for the one person in the world she can never have. She's desperate to be with him… no matter the cost.
And then there's CALLIOPE, the mysterious, bohemian beauty who arrives in New York, determined to cause a stir. And she knows exactly where to begin.
But unbeknownst to them all, someone is watching their every move, someone with revenge in mind. And in a world of such dazzling heights, just one wrong step can mean a devastating fall.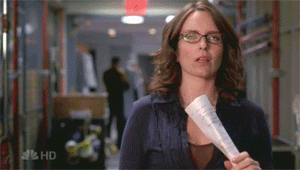 Add The Dazzling Heights to your Goodreads shelf!
---
What do you think of the Dazzling Heights cover? Tell us in the comments below!! 
Save
Save