Louise Rennison's hilarious Withering Tights and laugh-out-loud sequel A Midsummer Tights Dream has not only given me a new book series to swoon over; but brought one of my favorite fall fashion pieces to the forefront – tights! As a stylish nod to the cheeky Tallulah Casey (Louise's latest heroine), and my favity-fave-fave autumn leg accessory, I'm giving you eight awesome pairs of tights that you will undoubtedly want to add to your wardrobe (just make sure to hide them from Tallulah – unless you feel like sharing)!
1. ModCloth $14.99 – Tights in a bright hue will keep all eyes on you!
2. Forever 21 $7.80 – Leave your sleeve behind, and wear your heart on your legs.
3. Urban Outfitters $14.00 – Take a walk on the wild side by adding a little Cha-Cha-Cheetah to your life!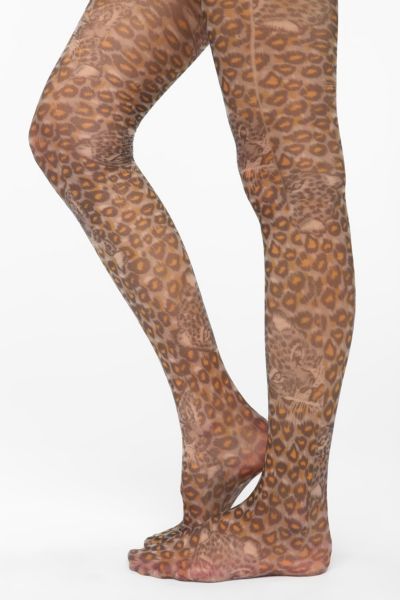 4. ModCloth $14.99 – Play the part of ballerina to keep your look en pointe while in the spotlight.
5. Nordstrom $25.00 – Cast the ultimate illusion (no magician needed!) with a pair of tights that look as if you're wearing sassy suspenders!
6. Wolford $60.36 – Show off your multi-faceted personality with a cool contrast.
7. MyTights $27.95 – Prepare for a standing ovation in this truly crushable floral find!
8. ASOS Sheer Star Tights $13.80 – Be the star of the show with this playful print!
Which pair is your favorite?
Withering Tights and A Midsummer Tights Dream are available in bookstores and on eBook now. Read an excerpt of Withering Tights here; and follow it up by Reading an excerpt of A Midsummer Tights Dream here.