There are so many amazing books coming out in the next few months, we decided to take it upon ourselves to prioritize TBRs a little bit. We scoured the internet, searched book stores everywhere, and came up with the 12 most exciting fall books that are coming out soon. Prepare your shelves for these fall must-reads that are totally worth spending your summer savings on.
1. One Dark Throne by Kendare Blake
If you missed out on the THREE DARK CROWNS madness last year, have no fear because there is plenty of time to catch up. The second book in the dark, twisting, and chilling Three Dark Crowns series is hitting shelves soon (like, next week soon) and omg you have to read it.
ONE DARK THRONE hits the ground running and is a novel full of action, betrayal, and plot twists you wouldn't believe.
IT'S SERIOUSLY SO GOOD. Plus you can get these Three Dark Crowns playing cards if you've preordered!! Just submit your receipt right here!
2. Warcross by Marie Lu
Okay this one just came out, but if you haven't gotten your hands on it yet, you totally should.
The latest book from Marie Lu is just as epic and addicting as her others, and WARCROSS might even be our favorite one yet. Set in a future where virtual reality has taken the world by storm, WARCROSS is the story of a girl named Emika who accidentally hacks herself into the international Warcross Championships.
Emika is one of our fave protagonists of the season, and the high stakes and fast moving plot will keep you glued to this book! Also… it is very pretty.
3. The Last Namsara by Kristen Ciccarelli
*Daenerys voice* Dragons!! THE LAST NAMSARA is a new fantasy coming out in October that is close to our hearts because it centers around the power of storytelling. In Asha's world, stories are what lure the dangerous dragons out of hiding.
She's a hunter, and even though the stories are said to poison the teller, she speaks the myths aloud in order to catch her prey. Everything changes, though, when she's tasked with hunting the oldest dragon, one with deadly ties to her kingdom's past, in order to escape a future—and a betrothal—that she's never wanted.
Not only is the writing gorgeous, but the book itself is too! Definitely one for a shelfie.
4. Long Way Down by Jason Reynolds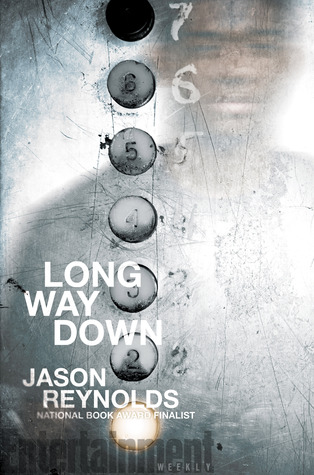 Jason Reynolds is seriously skilled with the way he's able to wind words together and tug at our heartstrings. A story of revenge—at its start—evolves into so much more as characters are introduced, all in the tight setting of an elevator on its way down to the ground floor.
Will is out for revenge after the death of his brother, because that's the rule. No crying, no regret. Just revenge. He has a gun tucked into the waistband of his jeans and is ready to go. But by the time he gets to the ground floor… will he get out?
Prepare to feel hope, sadness, desperation, and anger. LONG WAY DOWN will pull at your emotions in all the best ways, and we cannot wait to see this novel in verse on shelves.
5. All the Crooked Saints by Maggie Stiefvater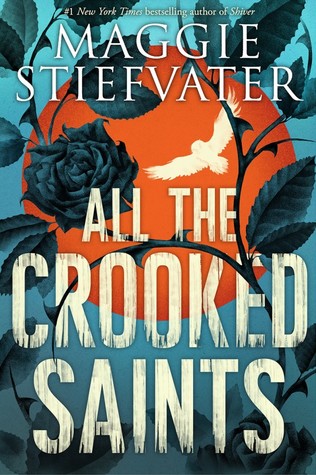 Maggie Stiefvater is leaving Cabeswater behind for a story of dark saints, forbidden love, and miracle-mad owls. Maggie's writing is basically the equivalent to rock and roll music, and we have no doubts that this story will live up to our hopes and expectations. ALL THE CROOKED SAINTS is about a family whose members all have the exceptional ability to perform miracles. But they themselves are all looking for miracles, and in their town, miracles are never what one should expect.
One of our favorite things about The Raven Cycle was how well Maggie wrote the family and friend dynamics, and we can't wait to dive into the Soria family. Strange and charismatic is exactly how we like our Stiefvater characters, and they seem poised to meet the mark.
6. Far From the Tree by Robin Benway
Not only is Robin Benway's latest on the longlist for the National Book Award, but we can personally guarantee that FAR FROM THE TREE will make you feel all the things. This story about siblings who had been separated through adoption is heartwarming, painful at times, and all around beautiful. It tackles tough topics like teen pregnancy and foster care, but the family is the forefront of the story. Ugh we're getting emotional just thinking about it.
If you're a fan of This Is Us, FAR FROM THE TREE is perfect for you!
7. Turtles All the Way Down by John Green
Obviously, John Green has us hype.
TURTLES has all the ingredients of a classic John Green book that we love—powerful friendship, a quirky mystery, romance—but the premise seems so intriguing that it just makes us that much more excited.
Aza and Daisy, her best and most fearless friend, decide to try to track down a fugitive billionaire with a hundred-thousand-dollar reward on his head.
But through it all, Aza is living within the ever-tightening spiral of her own thoughts.
Is it October 10th yet?!
8. This Darkness Mine by Mindy McGinnis
This book will leave you SHOOK. Seriously, there are so many twists, turns, and scenes that will make you gasp, you just have to read it. The ending is the biggest WTF moment we've seen in a long time and we cannot wait to talk about it with everyone.
If you've read FEMALE OF THE SPECIES, you know Mindy is a powerhouse writer, and the narrative, the imagery, the narration in THIS DARKNESS MINE more than live up to our expectations. Put this one at the top of your TBRs please so we can discuss!
What would you do if you found out your heart wasn't yours alone? That's what Sasha is facing when she realizes she absorbed a twin in the womb… and the only thing that explains the gaps in her memory. Everything is coming apart and you'll never be able to guess what happens next.
9. Calling My Name by Liara Tamani
There is no word better to describe CALLING MY NAME than "beautiful." This lyrical novel from Liara Tamani is about a girl growing up with a conservative, religious Texan family, coming into her own in the face of a steamy new relationship and a promising future. Things don't turn out how you'll expect, though, and you won't be able to put it down.
CALLING MY NAME is told in short, episodic, moving, and iridescent chapters, and follows main character Taja on her journey leading to adulthood. We fell in love with her and we can't wait for you to too!
10. Renegades by Marissa Meyer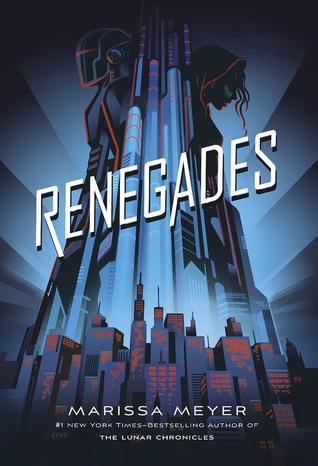 Wonder Woman reignited our spark for everything superhero, and RENEGADES is a perfect followup to such a stellar production.
You might know Marissa Meyer from the Lunar Chronicles or HEARTLESS, and if you do, you'll know to expect great things (both plot and writing-wise) from RENEGADES. This futuristic story tells the tale of two clashing groups, the Renegades and the Anarchists, and one girl who doesn't quite fit in with either of them. After all, she wants revenge. But the Renegades aren't what she thinks.
We can't wait to get our hands on this super novel!
11. The Glass Spare by Lauren DeStefano
Need a stunning new power-packed fantasy to start? THE GLASS SPARE is a phenomenal new novel from Lauren DeStefano that is so addictive you'll probably finish it in one sitting just like we did (oops). Main character Wil, the fourth child and only daughter of the king of the world's wealthiest nation, discovers a dangerous power she wields: she can turn people to gemstones with only a touch. So, she's forced to go on a quest to find a cure, but ends up confronting truths that she was not prepared for.
Finding the key to her redemption puts her in the path of a cursed prince who has his own ideas for what to do with Wil's power, and this book will leave you swooning and gasping.
12. Invictus by Ryan Graudin
You had us at "Guardians of the Galaxy meets Doctor Who." This story from Ryan Graudin (have you read WOLF BY WOLF? You should.) is so much fun and is the perfect distraction we need from real life right now.
Main character Farway was born out of time and, after an exam gone wrong, leads a life plundering artifacts from history. He's got a rag tag crew, a red panda that tags along, and a story that you need to read.
INVICTUS should absolutely be on your TBRs, and if it's not, you are missing out.
---
What else are you looking forward to this season? Let us know in the comments!
Up next: