If you, like us, live for women supporting women (in books, in life, in all things—because let's be real, we need it right now), then do we have a list for you! Because what's better than all the fierce females in YA? Obviously the fierce female friendships that follow!
It might've been THE SISTERHOOD OF THE TRAVELING PANTS that set our BFF expectations so high, but since then, young adult books sure have delivered—especially in some of our most recent faves. Even as the world is falling down around them (sometimes literally, sometimes figuratively), these girls are always there for each other, saving lives, cracking jokes, and just making things a bit more bearable overall.
So, if you're looking for your next friendship-fueled read, scroll down to see our full roundup of our favorite female friendships in books lately!
14 Female Friendships in Books That Gave Us Life
1. Manon & Asterin
THRONE OF GLASS by Sarah J. Maas
Though we don't truly meet the witches in this epic fantasy world until HEIR OF FIRE, Manon and Asterin quickly worked their way into our hearts. We don't want to spoil anything, but that moment after the fight, when the one of them starts screaming for the other, resulting in a merciful twist we were so relieved to get…
When magic has gone from the world, and a vicious king rules from his throne of glass, an assassin comes to the castle. She does not come to kill, but to win her freedom. If she can defeat twenty-three killers, thieves, and warriors in a competition to find the greatest assassin in the land, she will become the King's Champion and be released from prison.
Her name is Celaena Sardothien.
The Crown Prince will provoke her. The Captain of the Guard will protect her.
And a princess from a foreign land will become the one thing Celaena never thought she'd have again: a friend.
But something evil dwells in the castle—and it's there to kill. When her competitors start dying, horribly, one by one, Celaena's fight for freedom becomes a fight for survival—and a desperate quest to root out the source of the evil before it destroys her world.
2. Rome, Lux, and Mercy
THE DEEPEST ROOTS by Miranda Asebedo
A big reason we love Rome, Lux, and Mercy so much is simply because of how much they love each other. They keep each other safe, they keep each other sane, and, let's be real, they kept us on the edge of our seats. Their sisterhood is what makes Cottonwood Hollow feel so authentic and real, even with all the magic swirling around!
Cottonwood Hollow, Kansas, is a strange place. For the past century, every girl has been born with a special talent, like the ability to Fix any object, Heal any wound, or Find what is missing.
To best friends Rome, Lux, and Mercy, their abilities often feel more like a curse. Rome may be able to Fix anything she touches, but that won't help her mom pay rent. Lux's ability to attract any man with a smile has always meant danger. And although Mercy can make Enough of whatever is needed, even that won't help when her friendship with Rome and Lux is tested.
Follow three best friends in this enchanting debut novel as they discover that friendship is stronger than curses, that trust is worth the risk, and sometimes, what you've been looking for has been under your feet the whole time.
3. Jules & Arsinoe
THREE DARK CROWNS by Kendare Blake
You KNOW we love how fiercely loyal these two BFFs are when it comes to each other! They'll go to any lengths to have each other's backs and keep each other safe—and that's no easy task, considering one of them is locked in a battle to the death.
In every generation on the island of Fennbirn, a set of triplets is born: three queens, all equal heirs to the crown and each possessor of a coveted magic. Mirabella is a fierce elemental, able to spark hungry flames or vicious storms at the snap of her fingers. Katharine is a poisoner, one who can ingest the deadliest poisons without so much as a stomachache. Arsinoe, a naturalist, is said to have the ability to bloom the reddest rose and control the fiercest of lions.
But becoming the Queen Crowned isn't solely a matter of royal birth. Each sister has to fight for it. And it's not just a game of win or lose…it's life or death. The night the sisters turn sixteen, the battle begins. The last queen standing gets the crown.
4. Cinder & Iko
CINDER by Marissa Meyer
Everyone needs that BFF that keeps things light and loosens you up when you're taking things too seriously. That's Iko for Cinder, and we especially love her for making the funniest (and lowkey relatable) comments in the face of galaxy-threatening danger!
A forbidden romance.
A deadly plague.
Earth's fate hinges on one girl…
CINDER, a gifted mechanic in New Beijing, is also a cyborg. She's reviled by her stepmother and blamed for her stepsister's sudden illness. But when her life becomes entwined with the handsome Prince Kai's, she finds herself at the centre of a violent struggle between the desires of an evil queen—and a dangerous temptation.
Cinder is caught between duty and freedom, loyalty and betrayal. Now she must uncover secrets about her mysterious past in order to protect Earth's future.
This is not the fairytale you remember. But it's one you won't forget.
5. Elle & Sage
GEEKERELLA by Ashley Poston
You know that one friend that sticks up for you and believes in you, even when you don't believe in yourself? Everyone deserves that kind of friend, and in GEEKERELLA that's Sage, every step of the way. We love her for always having Elle's back.
Geek girl Elle Wittimer lives and breathes Starfield, the classic science-fiction series she grew up watching with her late father. So when she sees a cosplay contest for a new Starfield movie, she has to enter. The prize? An invitation to the ExcelsiCon Cosplay Ball and a meet-and-greet with the actor slated to play Federation Prince Carmindor in the reboot. With savings from her gig at the Magic Pumpkin food truck and her dad's old costume, Elle's determined to win – unless her stepsisters get there first.
Teen actor Darien Freeman used to live for cons – before he was famous. Now they're nothing but autographs and awkward meet-and-greets. Playing Carmindor is all he has ever wanted, but Starfield fandom has written him off as just another dumb heartthrob. As ExcelsiCon draws near, Darien feels more and more like a fake – until he meets a girl who shows him otherwise. But when she disappears at midnight, will he ever be able to find her again?
6. Betts & Jo
ALWAYS FOREVER MAYBE by Anica Mrose Rissi
Real friends can drop a truth bomb, especially when you aren't ready or willing to hear it. Which is why we love this friendship. When Betts finds herself in an all-consuming, intense relationship (read: turns abusive), Jo is there fighting for her friend, until the very end.
When Betts meets Aiden at the candy store where she works, their connection is like a sugar rush to the heart. Betts already knows the two of them are infinite. Inevitable. Destined to become an us.
Betts has only ever kept one secret from her best friend, Jo, but suddenly there's a long list of things she won't tell her, things Jo wouldn't understand. Because Jo doesn't see how good Aiden is for Betts. She finds him needy. Possessive. Controlling.
She's wrong. With a love like this, nothing else matters.
7. Nina & Inej
SIX OF CROWS by Leigh Bardugo
Everyone needs that badass friend to admire and keep you going. We love how the fierce ladies of the Dregs use their individual strengths to stick and work together to get things done!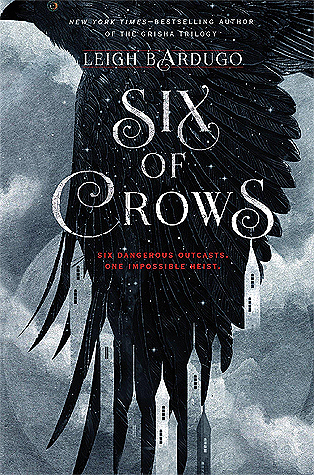 Ketterdam: a bustling hub of international trade where anything can be had for the right price–and no one knows that better than criminal prodigy Kaz Brekker. Kaz is offered a chance at a deadly heist that could make him rich beyond his wildest dreams. But he can't pull it off alone…
A convict with a thirst for revenge.
A sharpshooter who can't walk away from a wager.
A runaway with a privileged past.
A spy known as the Wraith.
A Heartrender using her magic to survive the slums.
A thief with a gift for unlikely escapes.
Six dangerous outcasts. One impossible heist. Kaz's crew is the only thing that might stand between the world and destruction—if they don't kill each other first.
8. Xiomara & Caridad
THE POET X by Elizabeth Acevedo
Xiomara is a fighter, and Caridad is a peacemaker, which makes this friendship oh so sweet. Caridad knows deep down that Xiomara is softer than she appears, and always knows what to say to make Xiomara feel better. Plus, she never judges her decisions and supports her friend's newfound passion for poetry, which is a major friendship key.
Xiomara Batista feels unheard and unable to hide in her Harlem neighborhood. Ever since her body grew into curves, she has learned to let her fists and her fierceness do the talking.
But Xiomara has plenty she wants to say, and she pours all her frustration and passion onto the pages of a leather notebook, reciting the words to herself like prayers—especially after she catches feelings for a boy in her bio class named Aman, who her family can never know about.
With Mami's determination to force her daughter to obey the laws of the church, Xiomara understands that her thoughts are best kept to herself. So when she is invited to join her school's slam poetry club, she doesn't know how she could ever attend without her mami finding out. But she still can't stop thinking about performing her poems.
Because in the face of a world that may not want to hear her, Xiomara refuses to be silent.
9. Rose & Lissa
VAMPIRE ACADEMY by Richelle Mead
The bond between Rose and Lissa is legendary, but one of the most important facets of their friendship is that the loyalty goes both ways. Rose was born a defender, trained a guard, but even still, Lissa has stepped up and supported Rose on every occassion. These two would go to the ends of the world for each other, and together they anchor the series incredibly.
Lissa Dragomir is a Moroi princess: a mortal vampire with a rare gift for harnessing the earth's magic. She must be protected at all times from Strigoi; the fiercest vampires – the ones who never die. The powerful blend of human and vampire blood that flows through Rose Hathaway, Lissa's best friend, makes her a dhampir. Rose is dedicated to a dangerous life of protecting Lissa from the Strigoi, who are hell-bent on making Lissa one of them.
After two years of freedom, Rose and Lissa are caught and dragged back to St. Vladimir's Academy, a school for vampire royalty and their guardians-to-be, hidden in the deep forests of Montana. But inside the iron gates, life is even more fraught with danger . . . and the Strigoi are always close by.
Rose and Lissa must navigate their dangerous world, confront the temptations of forbidden love, and never once let their guard down, lest the evil undead make Lissa one of them forever…
10. Mirabella, Elizabeth, and Bree
THREE DARK CROWNS by Kendare Blake
Okay, we couldn't help ourselves to another. This trio that forms in the first book evolves so much over the course of the story that they became some of our absolute faves. Though their responsibilites have a habit of pulling them apart, their loyalties and love are never doubted.  Bree especially had a chance to shine in TWO DARK REIGNS, and we were so here for it!
In every generation on the island of Fennbirn, a set of triplets is born: three queens, all equal heirs to the crown and each possessor of a coveted magic. Mirabella is a fierce elemental, able to spark hungry flames or vicious storms at the snap of her fingers. Katharine is a poisoner, one who can ingest the deadliest poisons without so much as a stomachache. Arsinoe, a naturalist, is said to have the ability to bloom the reddest rose and control the fiercest of lions.
But becoming the Queen Crowned isn't solely a matter of royal birth. Each sister has to fight for it. And it's not just a game of win or lose…it's life or death. The night the sisters turn sixteen, the battle begins. The last queen standing gets the crown.
11. Emma & Cristina
LADY MIDNIGHT by Cassandra Clare
Though Emma and Cristina hadn't known each other for very long before the start of the novel, there's an immediate kinship between them that practically radiates off the page. Have one another to hold onto through the chaos and intricasies of their own personal stories is invaluable, and we can't wait to see these ladies carry the story through.
A parabatai is your partner in battle. A parabatai is your best friend. Parabatai can be everything to each other—but they can never fall in love.
Emma Carstairs is a warrior, a Shadowhunter, and the best in her generation. She lives for battle. Shoulder to shoulder with her parabatai, Julian Blackthorn, she patrols the streets of Los Angeles, where vampires party on the Sunset Strip, and faeries—the most powerful of supernatural creatures—teeter on the edge of open war with Shadowhunters. When the bodies of humans and faeries turn up murdered in the same way Emma's parents were when she was a child, an uneasy alliance is formed. This is Emma's chance for revenge—and Julian's chance to get back his brother Mark, who is being held prisoner by the faerie Courts. All Emma, Mark, and Julian have to do is solve the murders within two weeks…and before the murderer targets them.
Their search takes Emma from sea caves full of sorcery to a dark lottery where death is dispensed. And each clue she unravels uncovers more secrets. What has Julian been hiding from her all these years? Why does Shadowhunter Law forbid parabatai to fall in love? Who really killed her parents—and can she bear to know the truth?
12. Clary & Isabelle
CITY OF BONES by Cassandra Clare
And why not follow up with a classic? Clary and Izzy become so close over the course of the Mortal Instruments—and their appearances in later books, too—that a solid number of fans were even rooting for them to become Parabatai before the end.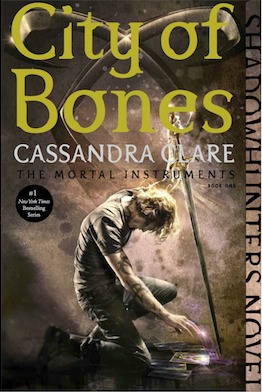 When fifteen-year-old Clary Fray heads out to the Pandemonium Club in New York City, she hardly expects to witness a murder― much less a murder committed by three teenagers covered with strange tattoos and brandishing bizarre weapons. Then the body disappears into thin air. It's hard to call the police when the murderers are invisible to everyone else and when there is nothing―not even a smear of blood―to show that a boy has died. Or was he a boy?
This is Clary's first meeting with the Shadowhunters, warriors dedicated to ridding the earth of demons. It's also her first encounter with Jace, a Shadowhunter who looks a little like an angel and acts a lot like a jerk. Within twenty-four hours Clary is pulled into Jace's world with a vengeance when her mother disappears and Clary herself is attacked by a demon. But why would demons be interested in ordinary mundanes like Clary and her mother? And how did Clary suddenly get the Sight? The Shadowhunters would like to know…
13. Rielle & Ludivine
FURYBORN by Claire Legrand
To say the relationship between Rielle and Ludivine took some twists and turns through the story would be an understatement. But the fact that we got to see this two incredibly strong, complex characters support each other even through the most tumultuous of times was a refreshing change, and we literally cannot wait to see what happens next.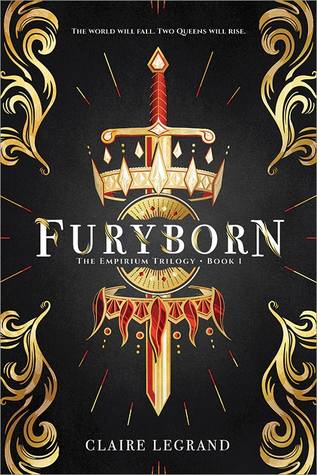 When assassins ambush her best friend, the crown prince, Rielle Dardenne risks everything to save him, exposing her ability to perform all seven kinds of elemental magic. The only people who should possess this extraordinary power are a pair of prophesied queens: a queen of light and salvation and a queen of blood and destruction. To prove she is the Sun Queen, Rielle must endure seven trials to test her magic. If she fails, she will be executed… unless the trials kill her first.
A thousand years later, the legend of Queen Rielle is a mere fairy tale to bounty hunter Eliana Ferracora. When the Undying Empire conquered her kingdom, she embraced violence to keep her family alive. Now, she believes herself untouchable—until her mother vanishes without a trace, along with countless other women in their city. To find her, Eliana joins a rebel captain on a dangerous mission and discovers that the evil at the heart of the empire is more terrible than she ever imagined.
As Rielle and Eliana fight in a cosmic war that spans millennia, their stories intersect, and the shocking connections between them ultimately determine the fate of their world—and of each other.
14. Jane & Charlotte
MY PLAIN JANE by Cynthia Hand, Jodi Meadows, and Brodi Ashton
You might know the relationship of Jane Eyre and Charlotte Brontë as one between character and author—after all, she did pen the famous novel, didn't she? But in MY PLAIN JANE, the questionably more accurate account of their story, Charlotte and Jane have a much more invovled story. One involving ghosts, love, laughs, and the spark of a novel you may recognize.
You may think you know the story. After a miserable childhood, penniless orphan Jane Eyre embarks on a new life as a governess at Thornfield Hall. There, she meets one dark, brooding Mr. Rochester. Despite their significant age gap (!) and his uneven temper (!!), they fall in love—and, Reader, she marries him. (!!!)
Or does she?
Prepare for an adventure of Gothic proportions, in which all is not as it seems, a certain gentleman is hiding more than skeletons in his closets, and one orphan Jane Eyre, aspiring author Charlotte Brontë, and supernatural investigator Alexander Blackwood are about to be drawn together on the most epic ghost hunt this side of Wuthering Heights.
---
Which are some of your fave female friendships in YA? Let us know in the comments!
Up next: