There are a LOT of characters in YA that we would want to be friends. Seriously, SO MANY. From the kick-butt main characters to the swoony love interests (and hey, sometimes even a nefarious villain or two), and of course there's also the squad of awesome friends that our main character surrounds him or himself with!
We think every character deserves a moment in the limelight so today we want to give a shout-out to the supporting cast that our protagonists just couldn't have done "the thing" without and who we'd love to have as a friend in real life.
9 Fictional BFFs You'd Want to Have IRL
1. Kenji from Shatter Me
Kenji is one of the BEST characters from the Shatter Me series. He has an awesome sense of humor and you can always count on him to make a snarky and sassy comment that will make everyone laugh…or infuriate someone. He miiiiight end up getting on your nerves sometimes but honestly, his quippy one-liners are so good that sometimes you just have to give him props.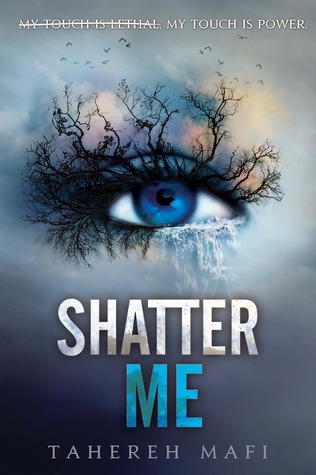 One touch is all it takes. One touch, and Juliette Ferrars can leave a fully grown man gasping for air. One touch, and she can kill. No one knows why Juliette has such incredible power. It feels like a curse, a burden that one person alone could never bear. But The Reestablishment sees it as a gift, sees her as an opportunity. An opportunity for a deadly weapon.
2. Sage from Geekerella 
Aside from the fact that Sage would dress us better than we could ever dress ourselves—we all need that fashionable friend— she also gave Elle a chance to convince her to watch Starfield and to become a Stargunner! To have that friend we could push all our favorite books and TV shows on….and can also design you the perfect cosplay? Sage, we need you to be our friend IRL like now.
Geek girl Elle Wittimer lives and breathes Starfield, the classic science-fiction series she grew up watching with her late father. So when she sees a cosplay contest for a new Starfield movie, she has to enter. The prize? An invitation to the ExcelsiCon Cosplay Ball and a meet-and-greet with the actor slated to play Federation Prince Carmindor in the reboot.
3. Ellen from Dumplin' 
Best friends always have your back. But they also understand that sometimes you have to do your own thing. Sure, Ellen and Willowdean may have their falling outs from time to time, but Ellen always believes in Will, and at the end of the day, real best friends talk things out and find their way back to each other.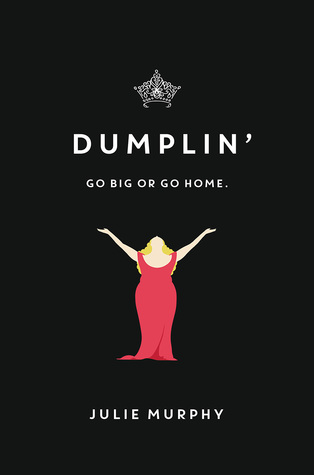 Self-proclaimed fat girl Willowdean Dickson (dubbed "Dumplin'" by her former beauty queen mom) has always been at home in her own skin. Her thoughts on having the ultimate bikini body? Put a bikini on your body. With her all-American beauty best friend, Ellen, by her side, things have always worked…until Will takes a job at Harpy's, the local fast-food joint.
4. Nina from Six of Crows
Nina is that f-a-b-u-l-o-u-s friend you've always wanted to grab brunch with (waffles anyone?) but you'd probably want to leave her behind on any karaoke nights 😂. Just don't let her find out because she will give you a piece of her mind! But seriously, Nina is bold, fierce, hilarious, loyal, and there's no one better to have in your corner when things get real.
Criminal prodigy Kaz Brekker has been offered wealth beyond his wildest dreams. But to claim it, he'll have to pull off a seemingly impossible heist. Kaz needs a crew desperate enough to take on this suicide mission and dangerous enough to get the job done – and he knows exactly who: six of the deadliest outcasts the city has to offer.
5. Mabel from The Diviners
Mabel is often overlooked but like her best pal, Evie, we know there's no one more loyal and steadfast than her! She is always there to lend a sensible ear and give good advice—especially when you may be making some questionable decisions. Mabel will let you have your fun but will do her best to keep you out of trouble and that's what besties are for.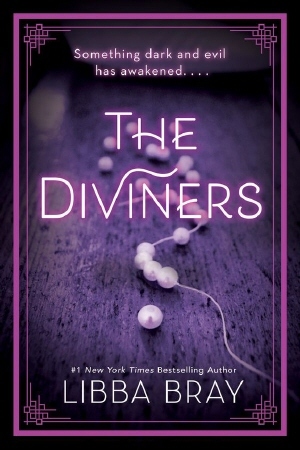 Evie O'Neill has been exiled from her boring old hometown and shipped off to the bustling streets of New York City—and she is pos-i-tute-ly ecstatic. It's 1926, and New York is filled with speakeasies, Ziegfeld girls, and rakish pickpockets. The only catch is that she has to live with her uncle Will and his unhealthy obsession with the occult…
6. Daisy from Turtles All the Way Down
Aza is an awesome protagonist but Daisy is a star in her own right, too! Despite the occasional tense moment and that thing that happened, Daisy really does accepts Aza's anxiety and continuously encourages her to keep opening up to her. Plus, she's always up for an adventure so she'd be a great person to hit up whenever you have a random thing you want to do!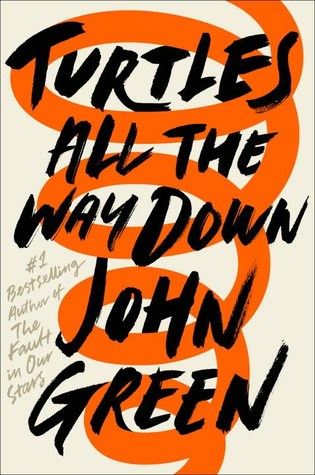 Sixteen-year-old Aza never intended to pursue the mystery of fugitive billionaire Russell Pickett, but there's a hundred-thousand-dollar reward at stake and her Best and Most Fearless Friend, Daisy, is eager to investigate. So together, they navigate the short distance and broad divides that separate them from Russell Pickett's son, Davis.
7. Kitty from To All the Boys I've Loved Before 
Sometimes, sisters make the BEST friends. Though Kitty antagonizes Lara Jean sometimes, at the end of the day, she will always have Lara Jean's back in the fiercest of ways. Also, we love how Kitty is always calling out everyone on their crap and we could honestly use more of that #unfiltered candidness in our life.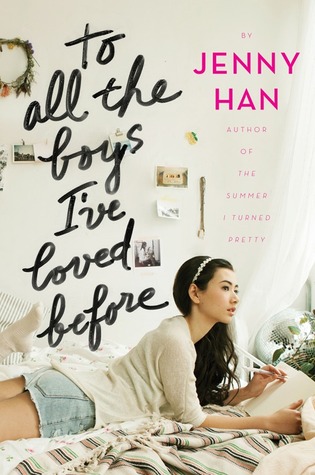 Lara Jean Song keeps her love letters in a hatbox her mother gave her. They aren't love letters that anyone else wrote for her; these are ones she's written. When she writes, she pours out her heart and soul and says all the things she would never say in real life, because her letters are for her eyes only. Until the day her secret letters are mailed…
8. Iko from Cinder
Iko may be an android but sometimes she makes us forget she's not human. She has a bright and quirky personality that makes us laugh—especially when she's talking about boys, oh my stars! Iko is a companion who doesn't shy away from hardships and maintains optimism on tough days, making her a ray of sunshine when we need it most.
Cinder, a gifted mechanic in New Beijing, is also a cyborg. She's reviled by her stepmother and blamed for her stepsister's sudden illness. But when her life becomes entwined with the handsome Prince Kai's, she finds herself at the centre of a violent struggle between the desires of an evil queen – and a dangerous temptation.
9. Death from The Book Thief
OK this might seem like an odd pick. It's not often we'd admit that we'd want to hang out with Death, but the narrator of this novel is amazingly empathetic, has good taste in friends, and is a great storyteller, to boot. We would want to keep our distance, but we'd be up for the occasional coffee meet-up and hug to get some introspective into our lives.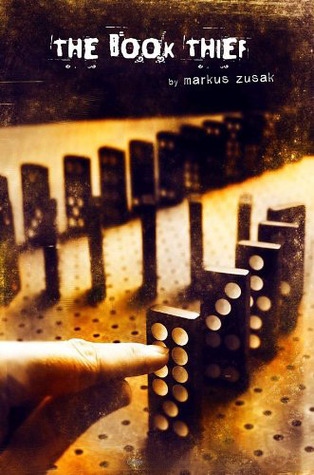 Liesel Meminger is a foster girl living outside of Munich, who scratches out a meager existence for herself by stealing when she encounters something she can't resist–books. With the help of her accordion-playing foster father, she learns to read and shares her stolen books with her neighbors during bombing raids as well as with the Jewish man hidden in her basement.
---
What other YA BFFs would you want to be friends with? Tell us in the comments below!
Up next: