YA fiction is perfect at hitting us in the feels—if you couldn't tell, we've been experiencing this a lot lately. Like, often enough that we rounded up a whole bunch of books that unashamedly make us ugly cry. But sometimes, you don't need a whole book. Some books have a single line that can do that job for us. And honestly, if you're reading this, one probably already came to mind.
So here are 17 breathtaking quotes from YA novels that never fail to make us weep.
17 Quotes That Always Make Us Cry
1. From Looking For Alaska, by John Green:
"I know so many last words. But I will never know hers"
Miles "Pudge" Halter is done with his safe life at home. His whole life has been one big non-event, and his obsession with famous last words has only made him crave "the Great Perhaps" even more (Francois Rabelais, poet). He heads off to the sometimes crazy and anything-but-boring world of Culver Creek Boarding School, and his life becomes the opposite of safe.
Because down the hall is Alaska Young.
The gorgeous, clever, funny, sexy, self-destructive, screwed up, and utterly fascinating Alaska Young. She is an event unto herself. She pulls Pudge into her world, launches him into the Great Perhaps, and steals his heart. Then… nothing is ever the same.
2. From Lord of Shadows, by Cassandra Clare:
"Break my heart," he said. "Break it in pieces. I give you permission."
A Shadowhunter's life is bound by duty. Constrained by honor. The word of a Shadowhunter is a solemn pledge, and no vow is more sacred than the vow that binds parabatai, warrior partners—sworn to fight together, die together, but never to fall in love.
As dangers close in on the Blackthorn family, Julian devises a risky scheme that depends on the cooperation of an unpredictable enemy. But success may come with a price he and Emma cannot even imagine, one that will bring with it a reckoning of blood that could have repercussions for everyone and everything they hold dear.
3. From Thirteen Reasons Why, by Jay Asher:
"A lot of you cared, just not enough."
Clay Jensen returns home from school to find a strange package with his name on it lying on his porch. Inside he discovers several cassette tapes recorded by Hannah Baker–his classmate and crush–who committed suicide two weeks earlier. Hannah's voice tells him that there are thirteen reasons why she decided to end her life. Clay is one of them. If he listens, he'll find out why.
4. From A Court of Wings and Ruin, by Sarah J. Maas: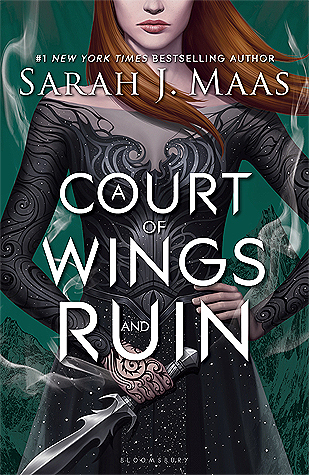 "If I end my life defending those who need it most, then I will consider it a death well spent."
Feyre has returned to the Spring Court, determined to gather information on Tamlin's manoeuvrings and the invading king threatening to bring Prythian to its knees. But to do so she must play a deadly game of deceit—and one slip may spell doom not only for Feyre, but for her world as well.
As war bears down upon them all, Feyre must decide who to trust amongst the dazzling and lethal High Lords – and hunt for allies in unexpected places.
5. From More Happy Than Not, by Adam Silvera: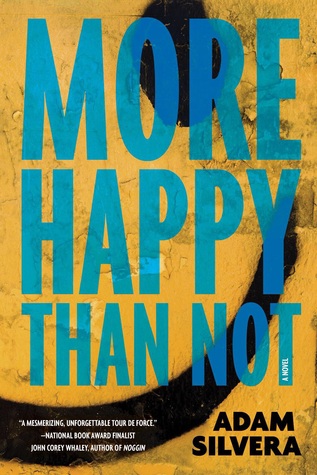 "Happiness shouldn't be this hard."
The Leteo Institute's revolutionary memory-relief procedure seems too good to be true to Aaron Soto – miracle cure-alls don't tend to pop up in the Bronx projects. But Aaron can't forget how he's grown up poor or how his friends aren't always there for him. Like after his father committed suicide in their one bedroom apartment. Aaron has the support of his patient girlfriend, if not necessarily his distant brother and overworked mother, but it's not enough.
Then Thomas shows up. But Aaron's newfound happiness isn't welcome on his block. Since he's can't stay away from Thomas or suddenly stop being gay, Aaron must turn to Leteo to straighten himself out, even if it means forgetting who he is.
6. From The Hate U Give, by Angie Thomas:
"Brave doesn't mean you're not scared. It means you go on even though you're scared."
Sixteen-year-old Starr Carter moves between two worlds: the poor neighborhood where she lives and the fancy suburban prep school she attends. The uneasy balance between these worlds is shattered when Starr witnesses the fatal shooting of her childhood best friend Khalil at the hands of a police officer. Khalil was unarmed.
What everyone wants to know is: what really went down that night? And the only person alive who can answer that is Starr. But what Starr does—or does not—say could upend her community. It could also endanger her life.
7. From The Serpent King, by Jeff Zentner:
"I've made books my life because they let me escape this world of cruelty and savagery."
Dill has had to wrestle with vipers his whole life at home.
The only antidote to all this venom is his friendship with fellow outcasts Travis and Lydia. But as they are starting their senior year, Dill feels the coils of his future tightening around him. Dill's only escapes are his music and his secret feelings for Lydia neither of which he is brave enough to share. Graduation feels more like an ending to Dill than a beginning. But even before then, he must cope with another ending one that will rock his life to the core.
8. From Shatter Me, by Tahereh Mafi:
"All I ever wanted was to reach out and touch another human being not just with my hands but with my heart."
My touch is lethal. My touch is power.
No one knows why Juliette's touch is fatal, but The Reestablishment has plans for her. Plans to use her as a weapon. But Juliette has plans of her own. After a lifetime without freedom, she's finally discovering a strength to fight back for the very first time-and to find a future with the one boy she thought she'd lost forever.
9. From Clockwork Princess, by Cassandra Clare: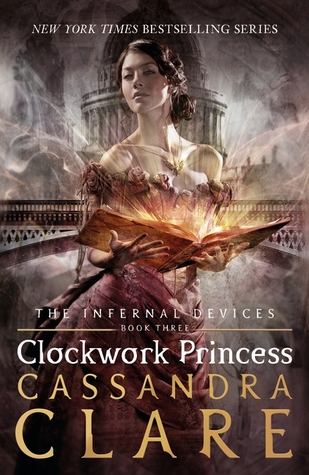 "It has been the privilege and the honor of my life to know you."
A net of shadows begins to tighten around the Shadowhunters of the London Institute. Mortmain plans to use his Infernal Devices, an army of pitiless automatons, to destroy the Shadowhunters. He needs only one last item to complete his plan: he needs Tessa Gray.
As those who love Tessa rally to rescue her from Mortmain's clutches, Tessa realizes that the only person who can save her is herself.
10. From Crooked Kingdom, by Leigh Bardugo: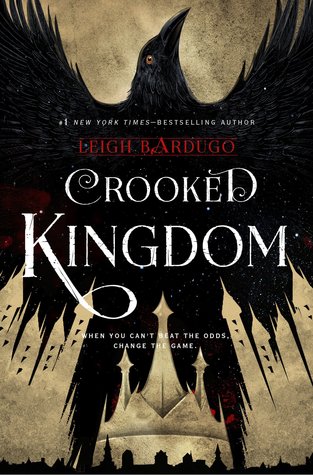 "Go on."
Welcome to the world of the Grisha.
After pulling off a seemingly impossible heist in the notorious Ice Court, criminal prodigy Kaz Brekker feels unstoppable. But life is about to take a dangerous turn—and with friends who are among the deadliest outcasts in Ketterdam city, Kaz is going to need more than luck to survive in this unforgiving underworld.
11. From Aristotle and Dante Discover the Secrets of the Universe, by Benjamin Alire Sáenz: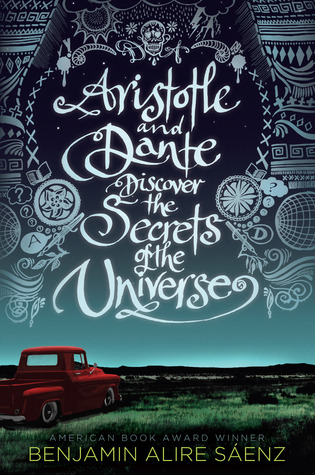 "The summer sun was not meant for boys like me. Boys like me belonged to the rain."
Aristotle is an angry teen with a brother in prison. Dante is a know-it-all who has an unusual way of looking at the world. When the two meet at the swimming pool, they seem to have nothing in common. But as the loners start spending time together, they discover that they share a special friendship—the kind that changes lives and lasts a lifetime.
And it is through this friendship that Ari and Dante will learn the most important truths about themselves and the kind of people they want to be.
12. From Fangirl, by Rainbow Rowell: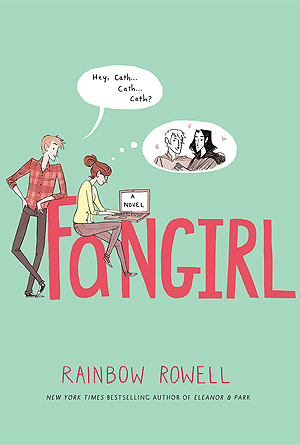 "I choose you over everyone."
Cath is a Simon Snow fan. And for Cath, being a fan is her life—she's really good at it.
Now that she's going to college, Cath's sister has told her she doesn't want to be roommates. She's on her own, completely outside of her comfort zone.
She's got a surly roommate with a charming, always-around boyfriend, a fiction-writing professor who thinks fan fiction is the end of the civilized world, a handsome classmate who only wants to talk about words… And she can't stop worrying about her dad, who's loving and fragile and has never really been alone.
13. From P.S. I Still Love You, by Jenny Han: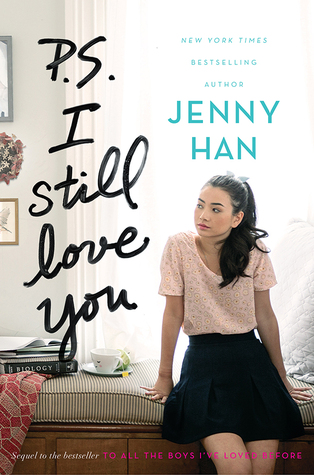 "When you lose someone and it still hurts, that's when you know the love was real."
Lara Jean didn't expect to really fall for Peter.
She and Peter were just pretending. Except suddenly they weren't. Now Lara Jean is more confused than ever. When another boy from her past returns to her life, Lara Jean's feelings for him return too. Can a girl be in love with two boys at once?
14. From Eliza and Her Monsters, by Francesca Zappia:
"Like life, what gives a story its meaning is the fact that it ends. Our stories have lives of their own—and it's up to us to make them mean something."
In the real world, Eliza Mirk is shy, weird, smart, and friendless. Online, Eliza is LadyConstellation, the anonymous creator of a popular webcomic called Monstrous Sea. With millions of followers and fans throughout the world, Eliza's persona is popular. Eliza can't imagine enjoying the real world as much as she loves her digital community.
Then Wallace Warland transfers to her school, and Eliza begins to wonder if a life offline might be worthwhile. But when Eliza's secret is accidentally shared with the world, everything she's built—her story, her relationship with Wallace, and even her sanity—begins to fall apart.
15. From Catching Fire, by Suzanne Collins: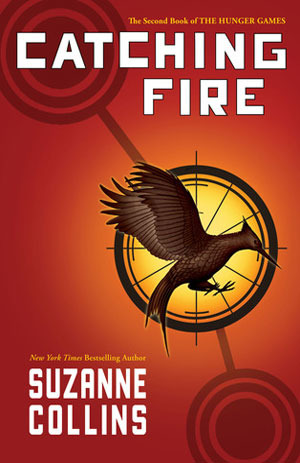 "I wish I could freeze this moment, right here, right now, and live in it forever."
Against all odds, Katniss has won the Hunger Games. She and fellow District 12 tribute Peeta Mellark are miraculously still alive. Katniss should be relieved, happy even. After all, she's returned to her family and her friend, Gale.
Yet nothing is the way Katniss wishes it to be. Gale holds her at an icy distance. Peeta has turned his back on her completely. And there are whispers of a rebellion against the Capitol—a rebellion that Katniss and Peeta may have helped create.
Much to her shock, Katniss has fueled an unrest she's afraid she cannot stop. And what scares her even more is that she's not entirely convinced she should try.
16. From Red Queen, by Victoria Aveyard:
"But I'm not a princess. I'm not the girl who gets saved."
Mare Barrow's world is divided by blood—those with common, Red blood serve the Silver-blooded elite, who are gifted with superhuman abilities. Mare is a Red, scraping by as a thief in a poor, rural village, until a twist of fate throws her in front of the Silver court. Before the king, princes, and all the nobles, she discovers she has an ability of her own.
One wrong move can lead to her death, but in the dangerous game she's forced to play, the only certainty is betrayal.
17. From They Both Die at the End, by Adam Silvera:
"Stories can make someone immortal as long as someone else is willing to listen."
On September 5, a little after midnight, Death-Cast calls Mateo Torrez and Rufus Emeterio to give them some bad news: They're going to die today. Mateo and Rufus are total strangers, but, for different reasons, they're both looking to make a new friend on their End Day. The good news: There's an app for that. It's called the Last Friend, and through it, Rufus and Mateo are about to meet up for one last great adventure—to live a lifetime in a single day.
---
What YA quotes are guaranteed to make you cry every time? We know there are a TON that aren't included here, so let us know in the comments below!
Up next: