As the legendary Sabrina Spellman said: "Hey witches." Are you as ready to cozy up with your favorite books as we are? Because no joke, it's literally all we want to do. But we're here today to present to you our brand new author in residence, who will be bringing us videos every month full of phenomenal book recs that you need to be reading! Everyone, please give a round of applause to Heidi Heilig!!
You might know Heidi from her incredible books, THE GIRL FROM EVERYWHERE and FOR A MUSE OF FIRE, or as the person on Twitter who pulls together gorgeous looks for practically every new YA release on the map. It just seems like a natural fit! So if you're looking for some new cozy fall books to dive into, scroll down, and check out her debut!
Cozy Fall Books | Rec'd by Heidi Heilig
Find the books recommended in the video above!
More Cozy Fall Books | For your TBRs
1. The Reader by Traci Chee
Sefia knows what it means to survive. After her father is brutally murdered, she flees into the wilderness with her aunt Nin, who teaches her to hunt, track, and steal.
But when Nin is kidnapped, leaving Sefia completely alone, none of her survival skills can help her discover where Nin's been taken, or if she's even alive. The only clue to both her aunt's disappearance and her father's murder is the odd rectangular object her father left behind, an object she comes to realize is a book–a marvelous item unheard of in her otherwise illiterate society.
With the help of this book, and the aid of a mysterious stranger with dark secrets of his own, Sefia sets out to rescue her aunt and find out what really happened the day her father was killed—and punish the people responsible.
2. Everless by Sara Holland
In the kingdom of Sempera, time is currency—extracted from blood, bound to iron, and consumed to add time to one's own lifespan. The rich aristocracy, like the Gerlings, tax the poor to the hilt, extending their own lives by centuries.
No one resents the Gerlings more than Jules Ember. A decade ago, she and her father were servants at Everless, the Gerlings' palatial estate, until a fateful accident forced them to flee in the dead of night. When Jules discovers that her father is dying, she knows that she must return to Everless to earn more time for him before she loses him forever.
But going back to Everless brings more danger—and temptation—than Jules could have ever imagined. Soon she's caught in a tangle of violent secrets and finds her heart torn between two people she thought she'd never see again. Her decisions have the power to change her fate—and the fate of time itself.
3. Three Dark Crowns by Kendare Blake
In every generation on the island of Fennbirn, a set of triplets is born: three queens, all equal heirs to the crown and each possessor of a coveted magic. Mirabella is a fierce elemental, able to spark hungry flames or vicious storms at the snap of her fingers. Katharine is a poisoner, one who can ingest the deadliest poisons without so much as a stomachache. Arsinoe, a naturalist, is said to have the ability to bloom the reddest rose and control the fiercest of lions.
But becoming the Queen Crowned isn't solely a matter of royal birth. Each sister has to fight for it. And it's not just a game of win or lose…it's life or death. The night the sisters turn sixteen, the battle begins. The last queen standing gets the crown.
4. Breadcrumbs by Anne Ursu
Once upon a time, Hazel and Jack were best friends. They had been best friends since they were six, spending hot Minneapolis summers and cold Minneapolis winters together, dreaming of Hogwarts and Oz, superheroes and baseball. Now that they were eleven, it was weird for a boy and a girl to be best friends. But they couldn't help it – Hazel and Jack fit, in that way you only read about in books. And they didn't fit anywhere else.
And then, one day, it was over. Jack just stopped talking to Hazel. And while her mom tried to tell her that this sometimes happens to boys and girls at this age, Hazel had read enough stories to know that it's never that simple. And it turns out, she was right. Jack's heart had been frozen, and he was taken into the woods by a woman dressed in white to live in a palace made of ice. Now, it's up to Hazel to venture into the woods after him. Hazel finds, however, that these woods are nothing like what she's read about, and the Jack that Hazel went in to save isn't the same Jack that will emerge. Or even the same Hazel.
5. The Deepest Roots by Miranda Asebedo
Cottonwood Hollow, Kansas, is a strange place. For the past century, every girl has been born with a special talent, like the ability to Fix any object, Heal any wound, or Find what is missing.
To best friends Rome, Lux, and Mercy, their abilities often feel more like a curse. Rome may be able to Fix anything she touches, but that won't help her mom pay rent. Lux's ability to attract any man with a smile has always meant danger. And although Mercy can make Enough of whatever is needed, even that won't help when her friendship with Rome and Lux is tested.
Follow three best friends in this enchanting debut novel as they discover that friendship is stronger than curses, that trust is worth the risk, and sometimes, what you've been looking for has been under your feet the whole time.
6. The Scorpio Races by Maggie Stiefvater
It happens at the start of every November: the Scorpio Races. Riders attempt to keep hold of their water horses long enough to make it to the finish line. Some riders live. Others die.
At age nineteen, Sean Kendrick is the returning champion. He is a young man of few words, and if he has any fears, he keeps them buried deep, where no one else can see them.
Puck Connolly is different. She never meant to ride in the Scorpio Races. But fate hasn't given her much of a chance. So she enters the competition — the first girl ever to do so. She is in no way prepared for what is going to happen.
7. Long Way Down by Jason Reynolds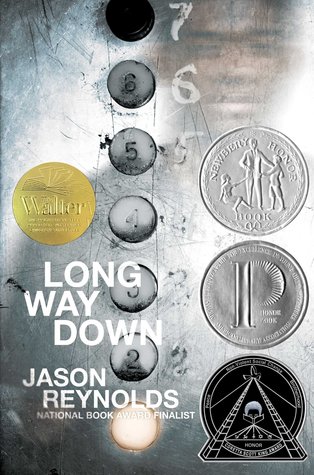 "Shawn's dead. So strange to say. So sad. But I guess not surprising, which I guess is even stranger, and even sadder."
Shawn's brother was just murdered and he knows the rules—no crying, no snitching, just revenge. With a gun in the waistband of his jeans (his brother's gun actually), Will is headed to do that very thing. He gets on the elevator, presses seven, and waits.
But things take a turn because as the elevator makes the whole long way down, it stops on each floor, and someone gets on that is connected to his brother and gives Will a piece of a bigger story than the one he thinks he knows. A story that might never know an end… if Will gets off that elevator.
8. The Graces by Laure Eve
Fenrin Grace is larger than life, almost mythical. He's the school Pan, seducing girls without really meaning to. He's biding his time until someone special comes along. Someone different, who will make him wonder how he got along all this time without her. Someone like me.
Fenrin's twin, Thalia, is a willowy beauty with rippling, honey-colored hair. Wherever she goes, Thalia leaves behind a band of followers who want to emulate her. She casts spells over everyone she encounters, just like Fenrin—even if they both deny it.
Then there's Summer. She's the youngest Grace, and the only one who admits she's really a witch. Summer is dark on the outside—with jet-black hair and kohl-rimmed eyes—and on the inside. It was inevitable that she'd find me, the new girl—a loner with secrets lurking under the surface.
I am River. I am not a Grace. But I'll do anything to become one.
9. A Room Away From the Wolves by Nova Ren Suma
Bina has never forgotten the time she and her mother ran away from home. Her mother promised they would hitchhike to the city to escape Bina's cruel father and start over. But before they could even leave town, Bina had a new stepfather and two new stepsisters, and a humming sense of betrayal pulling apart the bond with her mother—a bond Bina thought was unbreakable.
Eight years later, after too many lies and with trouble on her heels, Bina finds herself on the side of the road again, the city of her dreams calling for her. She has an old suitcase, a fresh black eye, and a room waiting for her at Catherine House, a young women's residence in Greenwich Village with a tragic history, a vow of confidentiality, and dark, magical secrets. There, Bina is drawn to her enigmatic downstairs neighbor Monet, a girl who is equal parts intriguing and dangerous. As Bina's lease begins to run out, and nightmare and memory get tangled, she will be forced to face the terrible truth of why she's come to Catherine House and what it will take for her to leave…
10. Strange Grace by Tessa Gratton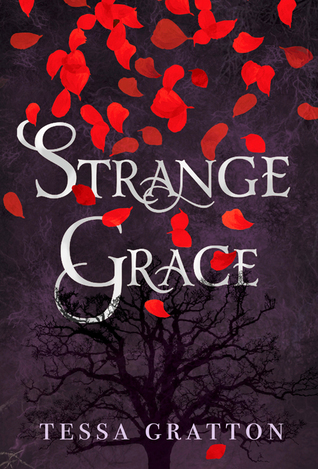 Long ago, a village made a bargain with the devil: to ensure their prosperity, when the Slaughter Moon rises, the village must sacrifice a young man into the depths of the Devil's Forest.
Only this year, the Slaughter Moon has risen early.
Bound by duty, secrets, and the love they share for one another, Mairwen, a spirited witch; Rhun, the expected saint; and Arthur, a restless outcast, will each have a role to play as the devil demands a body to fill the bargain. But the devil these friends find is not the one they expect, and the lies they uncover will turn their town—and their hearts—inside out.
11. Dreamland Burning by Jennifer Latham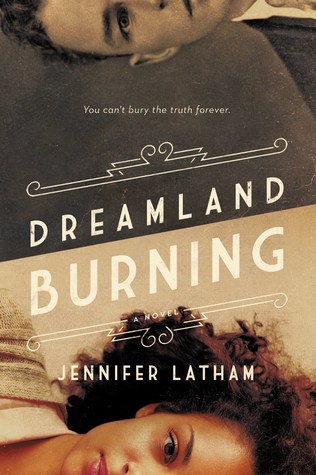 Some bodies won't stay buried.
Some stories need to be told.
When seventeen-year-old Rowan Chase finds a skeleton on her family's property, she has no idea that investigating the brutal century-old murder will lead to a summer of painful discoveries about the present and the past.
Nearly one hundred years earlier, a misguided violent encounter propels seventeen-year-old Will Tillman into a racial firestorm. In a country rife with violence against blacks and a hometown segregated by Jim Crow, Will must make hard choices on a painful journey towards self-discovery and face his inner demons in order to do what's right the night Tulsa burns.
12. The Dark Descent of Elizabeth Frankenstein by Kiersten White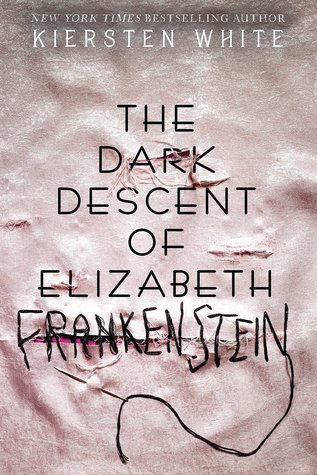 Elizabeth Lavenza hasn't had a proper meal in weeks. Her thin arms are covered with bruises from her "caregiver," and she is on the verge of being thrown into the streets… until she is brought to the home of Victor Frankenstein, an unsmiling, solitary boy who has everything–except a friend.
Victor is her escape from misery. Elizabeth does everything she can to make herself indispensable–and it works. She is taken in by the Frankenstein family and rewarded with a warm bed, delicious food, and dresses of the finest silk. Soon she and Victor are inseparable.
But her new life comes at a price. As the years pass, Elizabeth's survival depends on managing Victor's dangerous temper and entertaining his every whim, no matter how depraved. Behind her blue eyes and sweet smile lies the calculating heart of a girl determined to stay alive no matter the cost… as the world she knows is consumed by darkness.
13. The Girl From the Well by Rin Chupeco
A dead girl walks the streets.
She hunts murderers. Child killers, much like the man who threw her body down a well three hundred years ago.
And when a strange boy bearing stranger tattoos moves into the neighborhood so, she discovers, does something else. And soon both will be drawn into the world of eerie doll rituals and dark Shinto exorcisms that will take them from American suburbia to the remote valleys and shrines of Aomori, Japan.
Because the boy has a terrifying secret – one that would just kill to get out.
14. House of Furies by Madeleine Roux
After escaping a harsh school where punishment was the lesson of the day, seventeen-year-old Louisa Ditton is thrilled to find employment as a maid at a boarding house.
But soon after her arrival at Coldthistle House, Louisa begins to realize that the house's mysterious owner, Mr. Morningside, is providing much more than lodging for his guests. Far from a place of rest, the house is a place of judgment, and Mr. Morningside and his unusual staff are meant to execute their own justice on those who are past being saved.
Louisa begins to fear for a young man named Lee who is not like the other guests. He is charismatic and kind, and Louisa knows that it may be up to her to save him from an untimely judgment. But in this house of distortions and lies, how can Louisa be sure who to trust?
15. There's Someone Inside Your House by Stephanie Perkins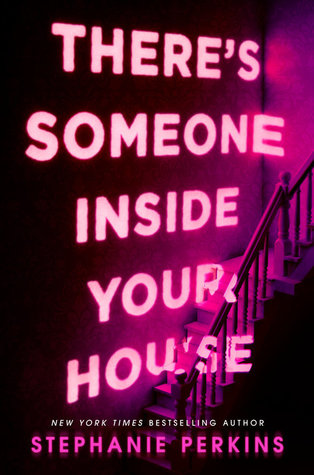 Love hurts…
Makani Young thought she'd left her dark past behind her in Hawaii, settling in with her grandmother in landlocked Nebraska. She's found new friends and has even started to fall for mysterious outsider Ollie Larsson. But her past isn't far behind.
Then, one by one, the students of Osborne Hugh begin to die in a series of gruesome murders, each with increasingly grotesque flair. As the terror grows closer and her feelings for Ollie intensify, Makani is forced to confront her own dark secrets.
---
What else would you add to the list? Let us know in the comments!
Up next: