Everyone is obsessed with this new Beauty and the Beast retelling where Beauty is deadlier than the Beast… 🌹🏹
If you love Beauty and the Beast, then HUNTED by Meagan Spooner is the YA retelling you need in your life right now! It keeps all the best of Beauty and the Beast while adding its own spellbinding magic, a gorgeous yet dark atmosphere, and a new Beauty and Beast you can't help but root for! Let's break it down!
We all know and love the classic story:
Beauty is trapped in a castle with a fearsome Beast
Beauty gets to know the Beast and realizes he might not be so bad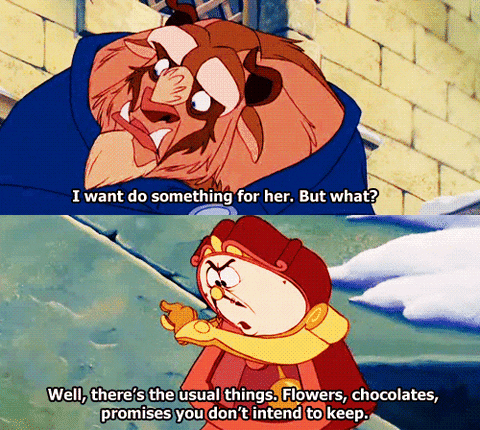 They spend some time in a really awesome library together
Beauty discovers there is a curse that must be broken to free the Beast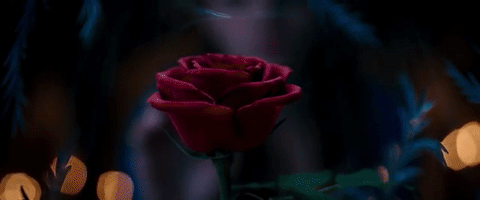 All of that happens in HUNTED—and so much more!
How HUNTED differs from Beauty & the Beast:
Beauty
The main character of HUNTED is named Yeva, not Belle, but her father does call her Beauty. And while Yeva does enjoy reading, she's not just your average booknerd! After a family misfortune, Yeva must help provide for her father and two sisters—so it's a good thing she's pretty deadly with a bow & arrow because this girl is living much more than just a provincial life!
The Firebird
HUNTED is not only a retelling of Beauty and the Beast, but it is also infuses that classic story with the Firebird myth. The Firebird folktale is an old Russian fable about a magical glowing bird from a faraway land, which is both a blessing and a bringer of doom to its captor. Some believe it can see the future.
The Castle
Sadly there's no Lumiere or Cogsworth to keep Yeva company or perform elaborate musical numbers. But Yeva does meet quite a few magical creatures—some more friendly or trustworthy than others—including a mischievous forest spirit and a mythical Firebird that Yeva mysteriously feels compelled to find.
Beauty's Dad
While Yeva does end up a prisoner in the Beast's castle, it's not to trade places with her father. When her dad disappears on a hunting trip, Yeva bravely heads into the woods to find him and encounters the Beast. Why does the Beast bring her back to his castle? And did he have something to do with her father's disappearance?!
The Curse
We all know that at the end of Beauty and the Beast it's Belle confessing her love that breaks the curse and turns the Beast back into a Prince. We don't want to give anything away, so you'll have to read HUNTED to find out why the Beast was cursed in the first place. And we promise you'll be racing to the end of the book to see if Yeva can save the Beast—or herself.
Are you ready to start reading HUNTED?
Click the image below to start reading the first few chapters!
Save
Save
Save
Save
Save
Save
Save