Jennifer Aniston is about to become the YA beauty pageant mom of your dreams. News recently broke that Aniston has been cast as a former beauty queen in the upcoming big-screen adaptation of Julie Murphy's YA novel Dumplin'. Aniston will play Rosie, the mother of plus-size Texas teen Willowdean, who aspires to win a local pageant in her town of Clover City.
💃💃💃💃 Y'all, this script is so good and OMG Jennifer Anniston! https://t.co/sgSf4j4leq

— Julie Murphy (@andimJULIE) March 16, 2017
Jennifer Aniston to star in teen comedy "Dumplin'" https://t.co/0z8aOWynnM pic.twitter.com/wPK6vgU1Yr

— Variety (@Variety) March 16, 2017
Aniston, or as we like to call her, America's sweetheart, got her fame in the 90s Sitcom FRIENDS. It seems that she's moving from The Rachel, to The Rosie in Julie Murphy's Dumplin' and we fully support this casting choice. In addition to her breakout role in FRIENDS, we love Aniston for her roles in blockbuster comedies such as Horrible Bosses, The Break Up, Office Christmas Party, and many, many more.
Kristin Hahn wrote the Dumplin' adaptation and will produce alongside Michael Costigan. Costigan/COTA Films production company will be behind this masterpiece. Costigan was an executive producer on "Brokeback Mountain," "Stoker," "Out of the Furnace," and the upcoming "Ghost in the Shell." Fletcher is most known for her adult-themed comedies with directing credits such as "Hot Pursuit," "The Guilt Trip," "The Proposal," and "27 Dresses."
So there you have it. It seems like Jennifer Aniston will ALWAYS be there for you.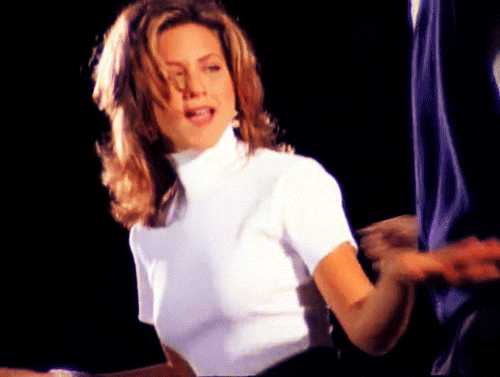 About Dumplin'
Dubbed "Dumplin'" by her former beauty queen mom (Aniston), Willowdean has always been at home in her own skin. Her thoughts on having the ultimate bikini body? Put a bikini on your body. With her all-American beauty best friend, Ellen, by her side, things have always worked…until Will takes a job at Harpy's, the local fast-food joint. There she meets Private School Bo, a hot former jock. Will isn't surprised to find herself attracted to Bo. But she is surprised when he seems to like her back.
Instead of finding new heights of self-assurance in her relationship with Bo, Will starts to doubt herself. So she sets out to take back her confidence by doing the most horrifying thing she can imagine: entering the Miss Clover City beauty pageant—along with several other unlikely candidates—to show the world that she deserves to be up there as much as any girl does. Along the way, she'll shock the hell out of Clover City—and maybe herself most of all.
---
Who else would you like to see join the Dumplin' alongside Jennifer Aniston? Tell us in the comments below!
🎬 GET MORE YA MOVIE NEWS HERE! 🎬

Save
Save
Save