It's 2017, which means it's finally the year that KING'S CAGE goes on sale! We are counting down the days until King's cage comes out on February 7th and we know you've been not-so-patiently waiting for the third Red Queen book. To ease your waiting game pain we're revealing a new scene from KING CAGE! 
⛔️⛔️⛔️SPOILER ALERT WARNING⛔️⛔️⛔️ You might see some ****** throughout this excerpt. We put those there as a redaction because we don't want to spoil anything for you! Don't worry, the characters' names will appear in King's Cage but until then, this will have to do!
Are you up for the challenge, Scarlet Guard? Read on to see if you can decipher what's happening in the scene below: 
King's Cage Excerpt
Click on the image below to view it at a larger size!
---
Holy $h*t, did someone seriously just lose a hand??!!!! Ok, can it please just be February 7th already because we need King's Cage NOW!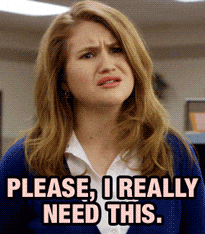 ---
Who do you think is in this scene? Tell us in the comments below and don't forget to pre-order your copy of King's Cage from: Target | Amazon | Barnes & Noble | Indiebound | Books-A-Million | iBooks | Audible  
Save
Save
Save
Save
Save