Have a case of wanderlust? Maybe you're feeling a little restless and are ready for a new epic adventure. Maybe you have a mission to see everything the world has to offer and you're determined to cross everything off your list! Or maybe you're feeling a little introspective and need a solo journey for some much-needed me time. Or perhaps, you're curious to see what's beyond the town that you live in and want to explore new destinations.
Whether you're feeling restless, determined, introspective, or curious, we've got the perfect book for you to bring on your next adventure. Scroll down to check out our book recs!
Let's Get Lost! 20 YA Books for Readers with Serious Wanderlust
IF YOU'RE FEELING RESTLESS…
1.The Gentleman's Guide to Vice & Virtue by Mackenzi Lee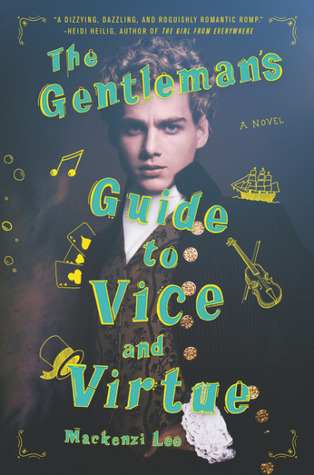 Henry "Monty" Montague was born and bred to be a gentleman, but he was never one to be tamed. The finest boarding schools in England and the constant disapproval of his father haven't been able to curb any of his roguish passions—not for gambling halls, late nights spent with a bottle of spirits, or waking up in the arms of women or men. But as Monty embarks on his Grand Tour of Europe, his quest for a life filled with pleasure and vice is in danger of coming to an end.
2. Mosquitoland by David Arnold
After the sudden collapse of her family, Mim Malone is dragged from her home in northern Ohio to the "wastelands" of Mississippi, where she lives in a medicated milieu with her dad and new stepmom. Before the dust has a chance to settle, she learns her mother is sick back in Cleveland. So she ditches her new life and hops aboard a northbound Greyhound bus to her real home and her real mother, meeting a quirky cast of fellow travelers along the way.
3. Zenith by Sasha Alsberg & Lindsay Cummings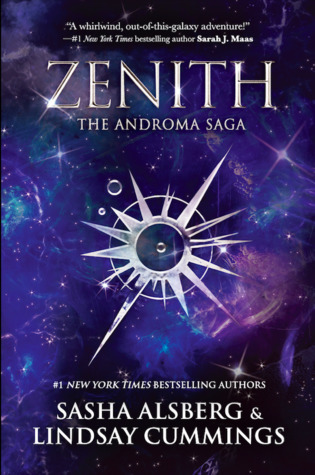 Most know Androma Racella as the Bloody Baroness, a powerful mercenary whose reign of terror stretches across the Mirabel Galaxy. To those aboard her glass starship, Marauder, however, she's just Andi, their friend and fearless leader. But when a routine mission goes awry, the Marauder's all-girl crew is tested as they find themselves in a treacherous situation and at the mercy of a sadistic bounty hunter from Andi's past. Meanwhile, across the galaxy, a ruthless ruler waits in the shadows of the planet Xen Ptera, biding her time to exact revenge for the destruction of her people.
4. The Queen's Rising, by Rebecca Ross
Brienna desires only two things: to master her passion and to be chosen by a patron. Growing up in Valenia at the renowned Magnalia House should have prepared her. While some are born with a talent for one of the five passions—art, music, dramatics, wit, and knowledge—Brienna struggled to find hers until she chose knowledge. However, Brienna's greatest fear comes true—she is left without a patron. Months later, her life takes an unexpected turn when a disgraced lord offers her patronage.
5. Defy the Stars by Claudia Gray
She's a soldier – Noemi Vidal is willing to risk anything to protect her planet, Genesis, including her own life. To their enemies on Earth, she's a rebel. He's a machine – Abandoned in space for years, utterly alone, Abel's advanced programming has begun to evolve. He wants only to protect his creator, and to be free. To the people of Genesis, he's an abomination. Noemi and Abel are enemies in an interstellar war, forced by chance to work together as they embark on a daring journey through the stars.
IF YOU'RE FEELING DETERMINED…
6. Children of Blood and Bone by Tomi Adeyemi 
Zélie Adebola remembers when the soil of Orïsha hummed with magic. Burners ignited flames, Tiders beckoned waves, and Zelie's Reaper mother summoned forth souls. But everything changed the night magic disappeared. Under the orders of a ruthless king, maji were targeted and killed, leaving Zélie without a mother and her people without hope. Now, Zélie has one chance to bring back magic and strike against the monarchy. With the help of a rogue princess, Zélie must outwit and outrun the crown prince, who is hell-bent on eradicating magic for good.
7. Wolf by Wolf by Ryan Graudin
The year is 1956, and the Axis powers of the Third Reich and Imperial Japan rule. To commemorate their Great Victory, they host the Axis Tour: an annual motorcycle race across their combined continents. The prize? An audience with the highly reclusive Adolf Hitler at the Victor's ball in Tokyo. Yael, a former death camp prisoner, has witnessed too much suffering, and the five wolves tattooed on her arm are a constant reminder of the loved ones she lost. The resistance has given Yael one goal: Win the race and kill Hitler.
8. Six of Crows by Leigh Bardugo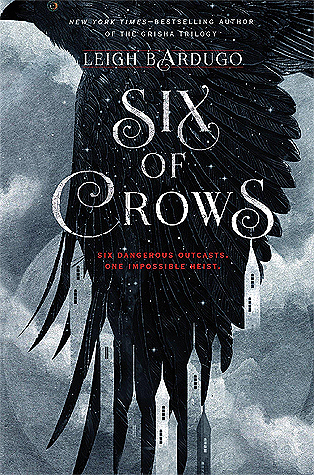 Ketterdam: a bustling hub of international trade where anything can be had for the right price–and no one knows that better than criminal prodigy Kaz Brekker. Kaz is offered a chance at a deadly heist that could make him rich beyond his wildest dreams. But he can't pull it off alone…Six dangerous outcasts. One impossible heist. Kaz's crew is the only thing that might stand between the world and destruction—if they don't kill each other first.
9. The Thief by Megan Whalen Turner
The king's scholar, the magus, believes he knows the site of an ancient treasure. To attain it for his king, he needs a skillful thief, and he selects Gen from the king's prison. The magus is interested only in the thief's abilities. What Gen is interested in is anyone's guess. Their journey toward the treasure is both dangerous and difficult, lightened only imperceptibly by the tales they tell of the old gods and goddesses
10. Daughter of the Pirate King by Tricia Levenseller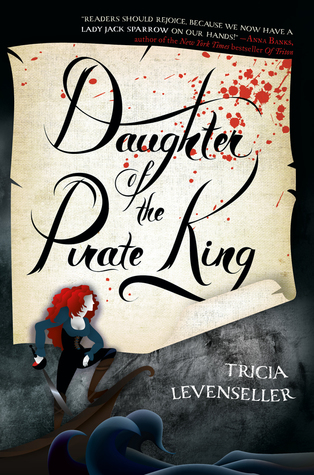 Sent on a mission to retrieve an ancient hidden map—the key to a legendary treasure trove—seventeen-year-old pirate captain Alosa deliberately allows herself to be captured by her enemies, giving her the perfect opportunity to search their ship. More than a match for the ruthless pirate crew, Alosa has only one thing standing between her and the map: her captor, the unexpectedly clever and unfairly attractive first mate, Riden. But not to worry, for Alosa has a few tricks up her sleeve, and no lone pirate can stop the Daughter of the Pirate King.
.
IF YOU'RE FEELING INTROSPECTIVE…
11. A Lite Too Bright by Samuel Miller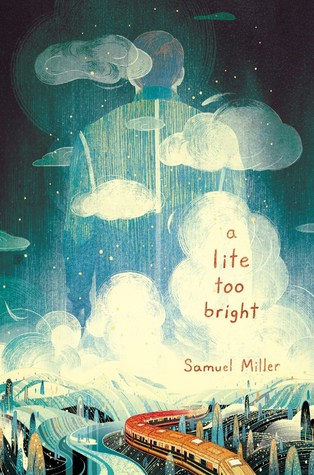 Arthur discovers a journal written by his grandfather, the first Arthur Louis Pullman, an iconic Salinger-esque author who went missing the last week of his life and died hundreds of miles away from their family home. What happened in that week—and how much his actions were influenced by his Alzheimer's—remains a mystery.But now Arthur has his grandfather's journal—and a final sentence containing a train route and a destination. Arthur embarks on a cross-country train ride to relive his grandfather's last week, guided only by the clues left behind in the dementia-fueled journal.
12. Love and Gelato by Jenna Evans Welch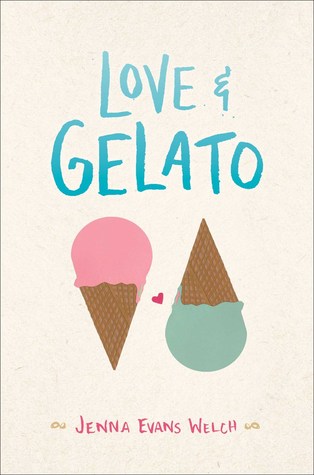 Lina is spending the summer in Tuscany, but she isn't in the mood for Italy's famous sunshine and fairy-tale landscape. She's only there because it was her mother's dying wish that she get to know her father. But what kind of father isn't around for sixteen years? All Lina wants to do is get back home. But then she is given a journal that her mom had kept when she lived in Italy. Suddenly Lina's uncovering a magical world of secret romances, art, and hidden bakeries. People come to Italy for love and gelato, someone tells her, but sometimes they discover much more.
13. Turtles All the Way Down by John Green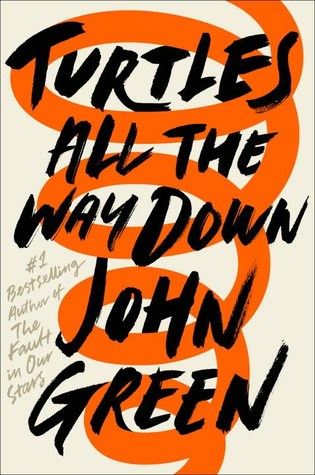 Aza never intended to pursue the mystery of fugitive billionaire Russell Pickett, but there's a hundred-thousand-dollar reward at stake and her Best and Most Fearless Friend, Daisy, is eager to investigate. So together, they navigate the short distance and broad divides that separate them from Russell Pickett's son, Davis. Aza is trying. She is trying to be a good daughter, a good friend, a good student, and maybe even a good detective, while also living within the ever-tightening spiral of her own thoughts.
14. Wanderlost by Jen Malone
Aubree can't think of a better place to be than in perfectly boring Ohio, and she's ready for a relaxing summer. But when her older sister, Elizabeth, gets into real trouble, Aubree is talked into taking over Elizabeth's summer job, leading a group of senior citizens on a bus tour through Europe. Aubree doesn't even make it to the first stop in Amsterdam before their perfect plan unravels, leaving her with no phone, no carefully prepared binder full of helpful facts, and an unexpected guest: the tour company owner's son, Sam.
15. All the Bright Places by Jennifer Niven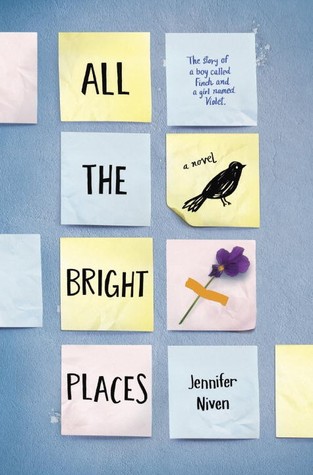 When Finch and Violet meet on the ledge of the bell tower at school, it's unclear who saves whom. And when they pair up on a project to discover the "natural wonders" of their state, both Finch and Violet make more important discoveries: It's only with Violet that Finch can be himself—a weird, funny, live-out-loud guy who's not such a freak after all. And it's only with Finch that Violet can forget to count away the days and start living them. But as Violet's world grows, Finch's begins to shrink.
IF YOU'RE FEELING CURIOUS…
16. A Study in Charlotte by Brittany Cavallaro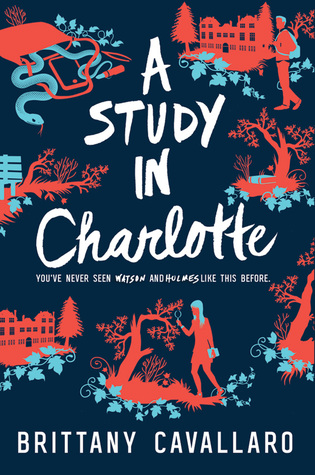 Jamie Watson has always been intrigued by Charlotte Holmes; after all, their great-great-great-grandfathers are one of the most infamous pairs in history. But the Holmes family has always been odd, and Charlotte is no exception. She's inherited Sherlock's volatility and some of his vices—and when Jamie and Charlotte end up at the same Connecticut boarding school, Charlotte makes it clear she's not looking for friends. But when a student they both have a history with dies under suspicious circumstances, ripped straight from the most terrifying of the Sherlock Holmes stories, Jamie can no longer afford to keep his distance. Danger is mounting and nowhere is safe—and the only people they can trust are each other.
17. The Hazel Wood by Melissa Albert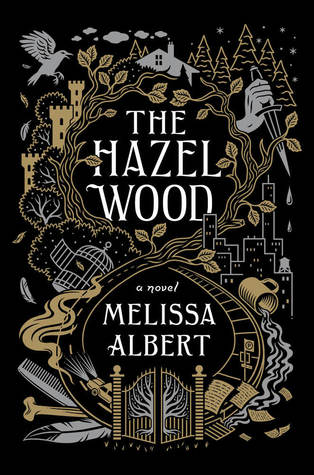 Alice and her mother have spent most of Alice's life on the road, always a step ahead of the uncanny bad luck biting at their heels. But when Alice's grandmother, the reclusive author of a cult-classic book of pitch-dark fairy tales, dies alone on her estate, the Hazel Wood, Alice learns how bad her luck can really get: her mother is stolen away―by a figure who claims to come from the Hinterland, the cruel supernatural world where her grandmother's stories are set. To retrieve her mother, Alice must venture first to the Hazel Wood, then into the world where her grandmother's tales began―and where she might find out how her own story went so wrong.
18. The Raven Boys by Maggie Stiefvater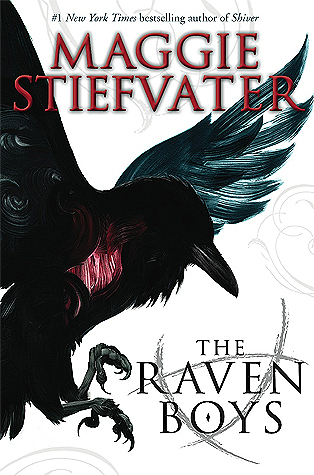 Every year, Blue Sargent stands next to her clairvoyant mother as the soon-to-be dead walk past. Blue herself never sees them—not until this year, when a boy emerges from the dark and speaks directly to her. His name is Gansey, and Blue soon discovers that he is a rich student at Aglionby, the local private school. Blue has a policy of staying away from Aglionby boys. Known as Raven Boys, they can only mean trouble. But Blue is drawn to Gansey, in a way she can't entirely explain…
19. Invictus by Ryan Graudin
Farway Gaius McCarthy was born outside of time. The son of a time-traveling Recorder from 2354 AD and a gladiator living in Rome in 95 AD, Far's birth defies the laws of nature. Exploring history himself is all he's ever wanted, and after failing his final time-traveling exam, Far takes a position commanding a ship with a crew of his friends as part of a black market operation to steal valuables from the past.
20. The Thousandth Floor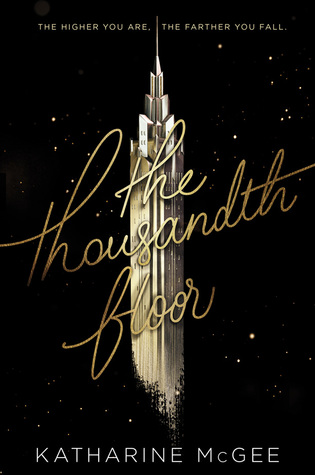 A thousand-story tower stretching into the sky. A glittering vision of the future where anything is possible—if you want it enough. Welcome to Manhattan, 2118. A hundred years in the future, New York is a city of innovation and dreams. Everyone there wants something…and everyone has something to lose. Amid breathtaking advancement and high-tech luxury, five teenagers struggle to find their place at the top of the world. But when you're this high up, there's nowhere to go but down….
What mood are you in? Is there a book that caught your eye that you definitely want to read? Tell us in the comments below!
---
This is the third in our LET"S GET LOST blog series in partnership with Barnes & Noble! Be sure to check out our epic table of road trips, journeys, and adventures at your local B&N. 
Up next: