Are you ready to fill your bookshelves even further? No shame if you have to start stacking books on the floor, or piling them on top, or just… buy a new shelf. There are so many good books! Whether it's a series you've been counting down the return to or a new world you're ready to get lost in, there's something for everyone on this list. And by that we mean… we will be getting everything. Why oh why didn't we save our gift cards? 😭
So scroll on down and see what will be hitting shelves next month!
The 14 Most Anticipated YA Books to Read in April
1. Leah on the Offbeat by Becky Albertalli
Leah Burke—girl-band drummer, master of deadpan, and Simon Spier's best friend from the award-winning Simon vs. the Homo Sapiens Agenda—takes center stage in this novel of first love and senior-year angst.
When it comes to drumming, Leah Burke is usually on beat—but real life isn't always so rhythmic. An anomaly in her friend group, she's the only child of a young, single mom, and her life is decidedly less privileged. She loves to draw but is too self-conscious to show it. And even though her mom knows she's bisexual, she hasn't mustered the courage to tell her friends—not even her openly gay BFF, Simon.
So Leah really doesn't know what to do when her rock-solid friend group starts to fracture in unexpected ways. With prom and college on the horizon, tensions are running high. It's hard for Leah to strike the right note while the people she loves are fighting—especially when she realizes she might love one of them more than she ever intended.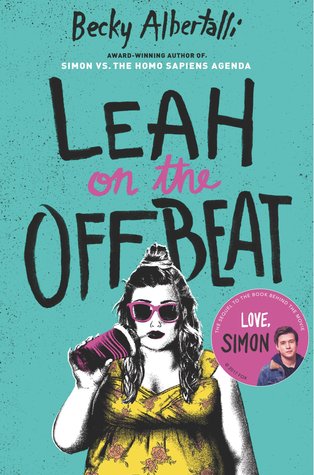 2. The Fates Divide by Veronica Roth
Fate brought them together. Now it will divide them.
The lives of Cyra Noavek and Akos Kereseth are ruled by their fates, spoken by the oracles at their births. The fates, once determined, are inescapable.
Akos is in love with Cyra, in spite of his fate: He will die in service to Cyra's family. And when Cyra's father, Lazmet Noavek—a soulless tyrant, thought to be dead—reclaims the Shotet throne, Akos believes his end is closer than ever.
As Lazmet ignites a barbaric war, Cyra and Akos are desperate to stop him at any cost. For Cyra, that could mean taking the life of the man who may—or may not—be her father. For Akos, it could mean giving his own. In a stunning twist, the two will discover how fate defines their lives in ways most unexpected.
3. Ash Princess by Laura Sebastian
Theodosia was six when her country was invaded and her mother, the Queen of Flame and Fury, was murdered before her eyes. Ten years later, Theo has learned to survive under the relentless abuse of the Kaiser and his court as the ridiculed "Ash Princess." Pretending to be empty-headed and naive when she's not enduring brutal whippings, she pushes down all other thoughts but one: Keep the Kaiser happy and he will keep you safe.
When the Kaiser forces her to execute her last hope of rescue, Theo can't keep her feelings and memories pushed down any longer. She vows revenge, throwing herself into a plot to seduce and murder the Kaiser's warrior son with the help of a group of magically gifted and volatile rebels. But Theo doesn't expect to develop feelings for the Prinz. Or for her rebel allies to challenge her friendship with the one person who's been kind to her throughout the last hopeless decade: her heart's sister, Cress.
Cornered into impossible choices and unable to trust even those who are on her side, Theo will have to decide how far she's willing to go to save her people and how much of herself she's willing to sacrifice to become queen.
4. Ace of Shades by Amanda Foody
Enne Salta was raised as a proper young lady, and no lady would willingly visit New Reynes, the so-called City of Sin. But when her mother goes missing, Enne must leave her finishing school—and her reputation—behind to follow her mother's trail to the city where no one survives uncorrupted.
Frightened and alone, her only lead is a name: Levi Glaisyer. Unfortunately, Levi is not the gentleman she expected—he's a street lord and a con man. Levi is also only one payment away from cleaning up a rapidly unraveling investment scam, so he doesn't have time to investigate a woman leading a dangerous double life. Enne's offer of compensation, however, could be the solution to all his problems.
Their search for clues leads them through glamorous casinos, illicit cabarets and into the clutches of a ruthless mafia donna. As Enne unearths an impossible secret about her past, Levi's enemies catch up to them, ensnaring him in a vicious execution game where the players always lose. To save him, Enne will need to surrender herself to the city…
And she'll need to play.
5. Dread Nation by Justina Ireland
Jane McKeene was born two days before the dead began to walk the battlefields of Gettysburg and Chancellorsville—derailing the War Between the States and changing America forever. In this new nation, safety for all depends on the work of a few, and laws like the Native and Negro Reeducation Act require certain children attend combat schools to learn to put down the dead. But there are also opportunities—and Jane is studying to become an Attendant, trained in both weaponry and etiquette to protect the well-to-do. It's a chance for a better life for Negro girls like Jane. After all, not even being the daughter of a wealthy white Southern woman could save her from society's expectations.
But that's not a life Jane wants. And when families around Baltimore County begin to go missing, Jane is caught in the middle of a conspiracy, one that finds her in a desperate fight for her life against some powerful enemies. The restless dead, it would seem, are the least of her problems.
6. Sky in the Deep by Adrienne Young
Raised to be a warrior, seventeen-year-old Eelyn fights alongside her Aska clansmen in an ancient rivalry against the Riki clan. Her life is brutal but simple: fight and survive. Until the day she sees the impossible on the battlefield—her brother, fighting with the enemy—the brother she watched die five years ago.
Faced with her brother's betrayal, she must survive the winter in the mountains with the Riki, in a village where every neighbor is an enemy, every battle scar possibly one she delivered. But when the Riki village is raided by a ruthless clan thought to be a legend, Eelyn is even more desperate to get back to her beloved family.
She is given no choice but to trust Fiske, her brother's friend, who sees her as a threat. They must do the impossible: unite the clans to fight together, or risk being slaughtered one by one.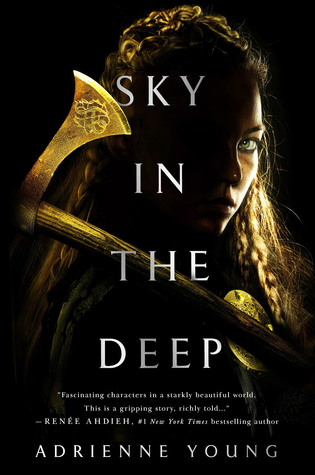 7. Inferno by Julie Kagawa
Tne finale of the Talon saga is here.
What if dragons walked among us in human form? Enter a modern fantasy of heroes, sacrifice, forbidden love and enemies turned allies who have no choice but to fight side by side… Don't miss the epic conclusion as Ember, Riley and Garrett face off against Dante and the Talon dragon clones. Join them… or burn.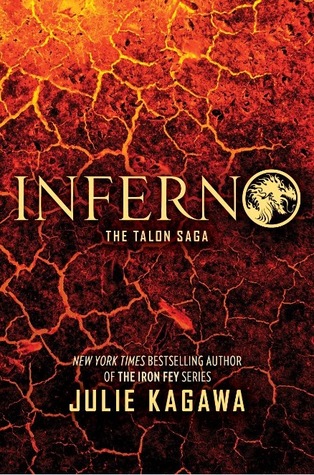 8. Stormcaster by Cinda Williams Chima
Vagabond seafarer Evan Strangward can move the ocean and the wind, but his magical abilities seem paltry in comparison to Empress Celestine's. As Celestine's bloodsworn armies grow, Evan travels to the Fells to warn the queendom of her imminent invasion. If he can't convince the Gray Wolf queen to take a stand, he knows that the Seven Realms will fall. Among the dead will be the one person Evan can't stand to lose.
Meanwhile, the queen's formidable daughter, Princess Alyssa ana'Raisa, is already a prisoner aboard the empress's ship. Lyss may be the last remaining hope of bringing down the empress from within her own tightly controlled territory.
9. Beyond a Darkened Shore by Jessica Leake
The ancient land of Éirinn is mired in war. Ciara, Princess of Mide, has never known a time when Éirinn's kingdoms were not battling for power, or Northmen were not plundering their shores.
The people of Mide have thankfully always been safe because of Ciara's unearthly ability to control her enemies' minds and actions. But lately, a mysterious crow has been appearing to Ciara, whispering warnings of an even darker threat. Although her clansmen dismiss her visions as pagan nonsense, Ciara fears this coming evil will destroy not just Éirinn, but the entire world.
Then the crow leads Ciara to Leif, a young Northman leader. Leif should be Ciara's enemy, but when Ciara discovers that he, too, shares her prophetic visions, she knows he's something more. Leif is mounting an impressive army, and with Ciara's strength in battle the two might have a chance to save their world.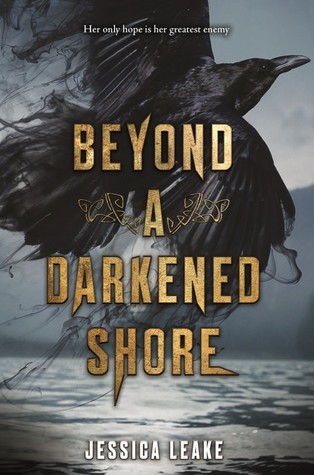 10. Love & War by Melissa de la Cruz
1780. Albany, New York.
As the war for American Independence carries on, two newlyweds are settling into their new adventure: marriage. But the honeymoon's over, and Alexander Hamilton and Eliza Schuyler are learning firsthand just how tricky wedded life can be. Alex is still General George Washington's right-hand man and his attention these days is nothing if not divided—much like the colonies' interests as the end of the Revolution draws near.
Alex & Eliza's relationship is tested further by lingering jealousies and family drama.
11. Winter Glass by Lexa Hillyer
Princess Aurora, torn from the dream world, plots to assassinate the faerie queen Malfleur, only to confront temptations she never expected. Isabelle, meanwhile, opens her heart to Prince William as they attempt to unite their kingdoms and wage war against Malfleur's army. But when the appearance of an unbreakable glass slipper prompts Isabelle to discover more about her lineage, her true identity begins to take shape and her legacy becomes as clear as ice.
Devoted half-sisters Isabelle and Aurora will grapple with their understanding of love and loyalty as they face a threat even greater than that of the evil queen—the threat of losing each other forever.
12. Defy the Worlds by Claudia Gray
An outcast from her home—Shunned after a trip through the galaxy with Abel, the most advanced cybernetic man ever created, Noemi Vidal dreams of traveling through the stars one more time. And when a deadly plague arrives on Genesis, Noemi gets her chance. As the only soldier to have ever left the planet, it will be up to her to save its people…if only she wasn't flying straight into a trap.
A fugitive from his fate—On the run to avoid his depraved creator's clutches, Abel believes he's said good-bye to Noemi for the last time. After all, the entire universe stands between them…or so he thinks. When word reaches him of Noemi's capture by the very person he's trying to escape, Abel knows he must go to her, no matter the cost.
But capturing Noemi was only part of Burton Mansfield's master plan. In a race against time, Abel and Noemi will come together once more to discover a secret that could save the known worlds, or destroy them all.
13. Isle of Blood and Stone by Makiia Lucier
Nineteen-year-old Elias is a royal explorer, a skilled mapmaker, and the new king of del Mar's oldest friend. Soon he will embark on the adventure of a lifetime, an expedition past the Strait of Cain and into uncharted waters. Nothing stands in his way… until a long-ago tragedy creeps back into the light, threatening all he holds dear.
The people of St. John del Mar have never recovered from the loss of their boy princes, kidnapped eighteen years ago, both presumed dead. But when two maps surface, each bearing the same hidden riddle, troubling questions arise. What really happened to the young heirs? And why do the maps appear to be drawn by Lord Antoni, Elias's father, who vanished on that same fateful day? With the king's beautiful cousin by his side-whether he wants her there or not-Elias will race to solve the riddle of the princes. He will have to use his wits and guard his back. Because some truths are better left buried… and an unknown enemy stalks his every turn.
14. White Rabbit by Caleb Roehrig
Rufus Holt is having the worst night of his life. It begins with the reappearance of his ex-boyfriend, Sebastian—the guy who stomped his heart out like a spent cigarette. Just as Rufus is getting ready to move on, Sebastian turns up out of the blue, saying they need to "talk." Things couldn't get much worse, right?
But then Rufus gets a call from his sister April, begging for help. And then he and Sebastian find her, drenched in blood and holding a knife, beside the dead body of her boyfriend, Fox Whitney.
April swears she didn't kill Fox—but Rufus knows her too well to believe she's telling him the whole truth. April has something he needs, though, and her price is his help. Now, with no one to trust but the boy he wants to hate yet can't stop loving, Rufus has one night to prove his sister's innocence… or die trying.
PLUS, WE GET MORE OF THE TWISTED FENNBIRN WORLD! 👑👑👑
Get a glimpse of triplet queens Mirabella, Arsinoe, and Katharine during a short period of time when they protected and loved one another. From birth until their claiming ceremonies, this is the story of the three sisters' lives…before they were at stake.
Everyone knows the legend of Elsabet, the Oracle Queen. The one who went mad. The one who orchestrated a senseless, horrific slaying of three entire houses. But what really happened? Discover the true story behind the queen who could foresee the future… just not her own downfall.
CHECK OUT THESE OTHER *EPIC* YA BOOKS COMING OUT IN APRIL!
---
What's on your most anticipated list? Which book are you going to pick up first? Tell us in the comments below!
Check out more curated reading lists here!