Summer is just rolling on and we are HERE for all this time we have to kick back and tackle our ever-growing TBR piles! These young adult books are NOT letting up but you know what? We're okay with that. Because all of these books sound incredible and we can probably make our way through all of them by the end of the month… right?
From new adventures to series finales, gritty city capers to revolutionary wars, this month is offering so much in the way of reading young adult books. TBH we have no idea what we're going to read first, so we might just have to start some at once. Or all of them. Who can say? But we're here to help you and hopefully you'll be smarter about tackling this than us. So scroll through, see what's coming up, and make sure you add them to your Goodreads shelf!
The 18 Most Anticipated Young Adult Books to Read in August
1. Catwoman: Soulstealer by Sarah J. Maas
Two years after escaping Gotham City's slums, Selina Kyle returns as the mysterious and wealthy Holly Vanderhees. She quickly discovers that with Batman off on a vital mission, Batwing is left to hold back the tide of notorious criminals. Gotham City is ripe for the taking.
Meanwhile, Luke Fox wants to prove he has what it takes to help people in his role as Batwing. He targets a new thief on the prowl who seems cleverer than most. She has teamed up with Poison Ivy and Harley Quinn, and together they are wreaking havoc. This Catwoman may be Batwing's undoing.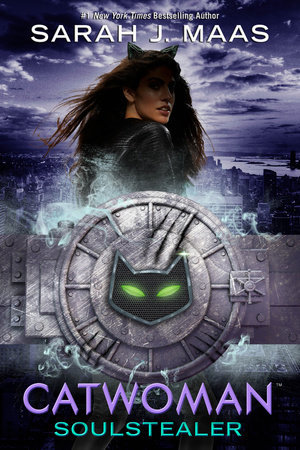 2. These Rebel Waves by Sara Raasch
Adeluna is a soldier. Five years ago, she helped the magic-rich island of Grace Loray overthrow its oppressor, Argrid, a country ruled by religion. But adjusting to postwar life has not been easy. When an Argridian delegate vanishes during peace talks with Grace Loray's new Council, Argrid demands brutal justice—but Lu suspects something more dangerous is at work.
Devereux is a pirate. As one of the outlaws called stream raiders who run rampant on Grace Loray, he pirates the island's magic plants and sells them on the black market. But after Argrid accuses raiders of the diplomat's abduction, Vex becomes a target. An expert navigator, he agrees to help Lu find the Argridian—but the truth they uncover could be deadlier than any war.
Benat is a heretic. The crown prince of Argrid, he harbors a secret obsession with Grace Loray's forbidden magic. When Ben's father, the king, gives him the shocking task of reversing Argrid's fear of magic, Ben has to decide if one prince can change a devout country—or if he's building his own pyre.
As conspiracies arise, Lu, Vex, and Ben will have to decide who they really are… and what they are willing to become for peace.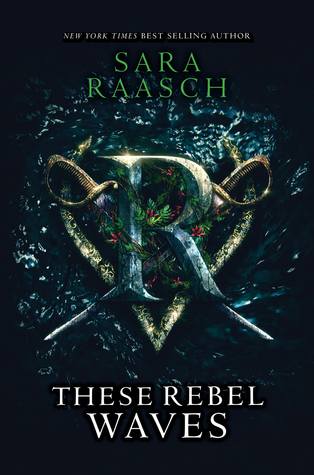 3. Mirage by Somaiya Daud
In a star system dominated by the brutal Vathek empire, eighteen-year-old Amani is a dreamer. She dreams of what life was like before the occupation; she dreams of writing poetry like the old-world poems she adores; she dreams of receiving a sign from Dihya that one day, she, too, will have adventure, and travel beyond her isolated moon.
But when adventure comes for Amani, it is not what she expects: she is kidnapped by the regime and taken in secret to the royal palace, where she discovers that she is nearly identical to the cruel half-Vathek Princess Maram. The princess is so hated by her conquered people that she requires a body double, someone to appear in public as Maram, ready to die in her place.
As Amani is forced into her new role, she can't help but enjoy the palace's beauty—and her time with the princess' fiancé, Idris. But the glitter of the royal court belies a world of violence and fear. If Amani ever wishes to see her family again, she must play the princess to perfection… because one wrong move could lead to her death.
4. Seafire by Natalie C. Parker
After her family is killed by corrupt warlord Aric Athair and his bloodthirsty army of Bullets, Caledonia Styx is left to chart her own course on the dangerous and deadly seas. She captains her ship, the Mors Navis, with a crew of girls and women just like her, whose lives have been turned upside down by Aric and his men. The crew has one misson: stay alive, and take down Aric's armed and armored fleet.
But when Caledonia's best friend and second-in-command just barely survives an attack thanks to help from a Bullet looking to defect, Caledonia finds herself questioning whether or not to let him join their crew. Is this boy the key to taking down Aric Athair once and for all…or will he threaten everything the women of the Mors Navis have worked for?
5. Heretics Anonymous by Emily Henry
Michael is an atheist. So as he walks through the doors at St. Clare's—a strict Catholic school—sporting a plaid tie, things can't get much worse. His dad has just made the family move again, and Michael needs a friend. When a girl challenges their teacher in class, Michael thinks he might have found one, and a fellow nonbeliever at that. Only this girl, Lucy, is not just Catholic… she wants to be a priest.
But Lucy introduces Michael to other St. Clare's outcasts, and he officially joins Heretics Anonymous, where he can be an atheist, Lucy can be an outspoken feminist, Avi can be Jewish and gay, Max can wear whatever he wants, and Eden can practice paganism. After an incident in theology class, Michael encourages the Heretics to go from secret society to rebels intent on exposing the school's hypocrisies. When Michael takes one mission too far—putting the other Heretics at risk—he must decide whether to fight for his own freedom, or rely on faith, whatever that means, in God, his friends, or himself.
6. Dance of Thieves by Mary E. Pearson
When the patriarch of the Ballenger empire dies, his son, Jase, becomes its new leader. Even nearby kingdoms bow to the strength of this outlaw family, who have always governed by their own rules. But a new era looms on the horizon, set in motion by a young queen, which makes her the target of the dynasty's resentment and anger.
At the same time, Kazi, a legendary former street thief, is sent by the queen to investigate transgressions against the new settlements. When Kazi arrives in the forbidding land of the Ballengers, she learns that there is more to Jase than she thought. As unexpected events spiral out of their control, bringing them intimately together, they continue to play a cat and mouse game of false moves and motives in order to fulfill their own secret missions.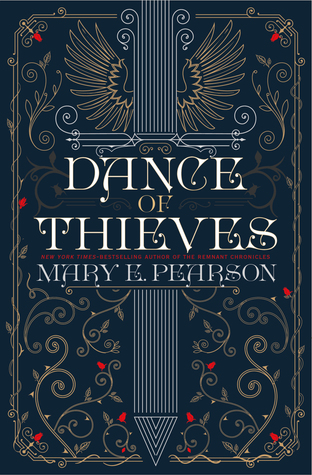 7. Nightblood by Elly Blake
Ruby's world has changed more than she ever could have imagined. She's in love with a powerful Frost King. She's the heir to the Fire Throne. And she may be a Nightblood–the spawn of a vengeful deity hellbent on releasing his wraithlike Minax from their prison. Once freed, these beasts will roam the earth, devouring every last person until he or she is nothing but an empty husk. But Ruby is able to control the Minax to a degree, and now she, her beloved Arcus, and her friend Kai must find a way to bring Frostbloods and Firebloods–sworn enemies–together to make a stand against a foe more deadly than any they've faced.
In this heart-pounding finale of Elly Blake's gorgeously written and action-packed Frostblood Saga, the fate of Frostbloods, Firebloods, and all of humanity is at stake.
8. The Towering Sky by Katharine McGee
The final book in Katharine McGee's epic New York Times bestselling series, The Thousandth Floor.
It's New York City, 2118.
In Manhattan's glamorous thousand-story supertower, millions of people are living scandalous lives. Leda, Watt, Rylin, Avery, and Calliope are all struggling to hide the biggest secrets of all, secrets that could destroy everything, and send their perfect worlds toppling over the edge.
Because every rise has a fall.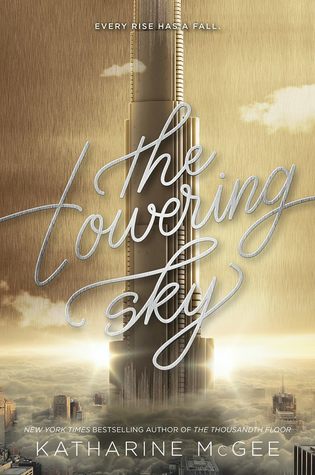 9. Hidden Pieces by Paula Stokes
Embry Woods has secrets. Small ones about her past. Bigger ones about her relationship with town hero Luke and her feelings for someone new. But the biggest secret she carries with her is about what happened that night at the Sea Cliff Inn. The fire. The homeless guy. Everyone thinks Embry is a hero, too, but that couldn't be further from the truth.
Embry thinks she'll have to take the secret to her grave, until she receives an anonymous note—someone else knows the truth. Next comes a series of threatening messages, asking Embry to make impossible choices, forcing her to put her loved ones at risk. Someone is playing a high stakes game where no one in Embry's life is safe. And their last move… is murder.
10. #Murdertrending by Gretchen McNeil
WELCOME TO THE NEAR FUTURE, where good and honest 8/18 citizens can enjoy watching the executions of society's most infamous convicted felons, streaming live on The Postman app from the suburbanized prison island Alcatraz 2.0.
When eighteen-year-old Dee Guerrera wakes up in a haze, lying on the ground of a dimly lit warehouse, she realizes she's about to be the next victim of the app. Knowing hardened criminals are getting a taste of their own medicine in this place is one thing, but Dee refuses to roll over and die for a heinous crime she didn't commit. Can Dee and her newly formed posse, the Death Row Breakfast Club, prove she's innocent before she ends up wrongfully murdered for the world to see? Or will The Postman's cast of executioners kill them off one by one?
11. Darius the Great Is Not Okay by Adib Khorram
Darius Kellner speaks better Klingon than Farsi, and he knows more about Hobbit social cues than Persian ones. He's about to take his first-ever trip to Iran, and it's pretty overwhelming–especially when he's also dealing with clinical depression, a disapproving dad, and a chronically anemic social life. In Iran, he gets to know his ailing but still formidable grandfather, his loving grandmother, and the rest of his mom's family for the first time. And he meets Sohrab, the boy next door who changes everything.
Sohrab makes sure people speak English so Darius can understand what's going on. He gets Darius an Iranian National Football Team jersey that makes him feel like a True Persian for the first time. And he understand that sometimes, best friends don't have to talk. Darius has never had a true friend before, but now he's spending his days with Sohrab playing soccer, eating rosewater ice cream, and sitting together for hours in their special place, a rooftop overlooking the Yazdi skyline.
Sohrab calls him Darioush—the original Persian version of his name—and Darius has never felt more like himself than he does now that he's Darioush to Sohrab. When it's time to go home to America, he'll have to find a way to be Darioush on his own.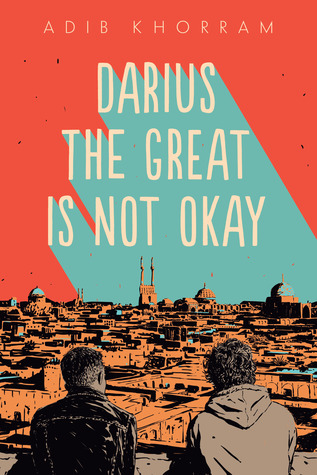 12. Neverwake by Amy Plum
For most people, nightmares always come to an end. But for Cata, Ant, and the others, there may be no escape from theirs. After an experimental treatment meant to cure their insomnia went horribly wrong, the teens were dragged into a shared dreamworld where their most terrifying fears became reality.
The six of them have no way of waking up. And they're beginning to realize that if they die here, they might actually die in the real world. One of the dreamers is already gone, and anyone could be next. The only thing they know for certain is that they have to work together to survive. But as they learn the truth about one another's pasts, they soon discover they are trapped with something far worse than their nightmares…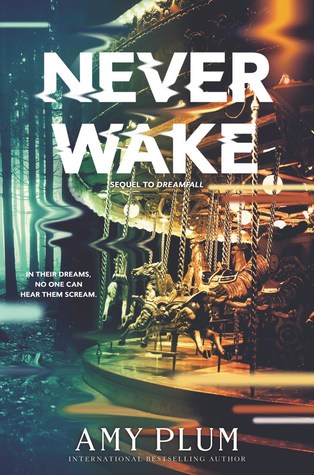 13. The Other Side of Lost by Jessi Kirby
Mari Turner's life is perfect. That is, at least to her thousands of followers who have helped her become an internet starlet. But when she breaks down and posts a video confessing she's been living a lie—that she isn't the happy, in-love, inspirational online personality she's been trying so hard to portray—it goes viral and she receives major backlash. To get away from it all, she makes an impulsive decision: to hike the entire John Muir trail. Mari and her late cousin, Bri, were supposed to do it together, to celebrate their shared eighteenth birthday. But that was before Mari got so wrapped up in her online world that she shut anyone out who questioned its worth—like Bri.
With Bri's boots and trail diary, a heart full of regret, and a group of strangers that she meets along the way, Mari tries to navigate the difficult terrain of the hike. But the true challenge lies within, as she searches for the way back to the girl she fears may be too lost to find: herself.
14. The Raging Ones by Krista & Becca Ritchie
In a freezing world, where everyone knows the day they will die, three teens break all odds.
Franny Bluecastle, a tough city teen, dreams of dying in opulence, to see wealth she's never known. Like the entire world, she believes it's impossible to dodge a deathday. Until the day she does.
Court Icecastle knows wealth. He also knows pain. Spending five years in Vorkter Prison, a fortress of ice and suffering, he dreams of life beyond the people that haunt him and the world that imprisoned him.
Mykal Kickfall fights for those he loves. The rugged Hinterlander shares a frustrating yet unbreakable connection with Court—which only grows more lawless and chaotic as their senses and emotions connect with Franny.
With the threat of people learning they've dodged their deathdays, they must flee their planet to survive. But to do so, all three will have to hide their shared bond as they vie for a highly sought after spot in the newest mission to space. Against thousands of people far smarter, who'll live longer, and never fear death the way that they do.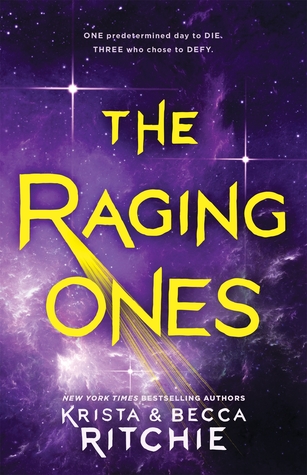 15. Fierce Like a Firestorm by Lana Popović
Twin sisters Iris and Malina thought they knew how to reverse the ancient curse that haunts their line, the spell that destines them to use their gleams—unique forms of beauty-manipulating magic—to entice and enchant none other than Death himself.
But both sisters thought wrong.
Instead of ending the wicked bargain with the power of her infinite bloom, Iris is taken to an exquisite, uncanny realm in between this world and the next—a world Death created for her alone. Only, unlike all of Death's companions before, Iris's body goes on the one-way journey along with her soul, arriving in a kingdom never meant to sustain a living girl.
Left behind with Niko, her girlfriend, and Luka, the boy her sister loves, Lina searches for a way to save Iris. But as Lina unearths the dark secrets that bind her family to parallel fates of loss and immortality and Iris tries to outwit Death on his own terrain, a power resurfaces that even Mara, the original witch mother, fears. Now both sisters must learn to fully embrace their gleams—or else they'll truly lose each other forever.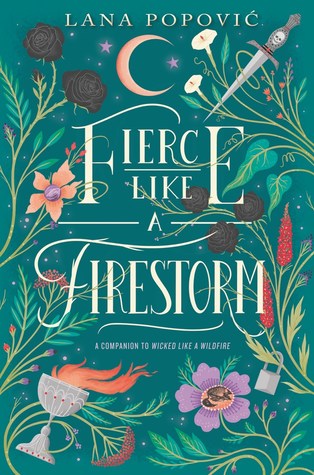 16. The Truth Lies Here by Lindsey Klingele
In small town Michigan, Penny, an aspiring journalist, teams up with the nerdy boy-next-door and the town's star quarterback to find her conspiracy theorist father after he goes missing and several other townspeople turn up dead in the woods.
The deeper she digs, the weirder things start to get. Townspeople repeat the same phrases—verbatim. Men in black suits stroll around Main Street. Chunks of her memory go missing. Pretty soon, Penny's research leads her to the long-ago meteorite crash in Bone Lake's woods, and she's going to have to reconsider her definition of "real" if she wants answers..
17. Ruin of Stars by Linsey Miller
As Opal, Sal finally has the power, prestige, and most importantly the ability to hunt the lords who killed their family. But Sal has to figure out who the culprits are before putting them down. Which means trying to ignore the fact that Elise is being kept a virtual prisoner, and that the queen may have ulterior motives.
And the tales coming out of north are baffling. Talk of dark spirits, missing children, and magic abound. As Sal heads north toward their ruined homeland and the lords who destroyed everything, they learn secrets and truths that can't be ignored.
18. To Be Honest by Maggie Ann Martin
Savannah is dreading being home alone with her overbearing mother after her sister goes off to college. But if she can just get through senior year, she'll be able to escape to college, too. What she doesn't count on is that her mother's obsession with weight has only grown deeper since her appearance on an extreme weight-loss show, and now Savvy's mom is pressuring her even harder to be constantly mindful of what she eats.
Between her mom's diet-helicoptering, missing her sister, and worrying about her collegiate future, Savvy has enough to worry about. And then she meets George, the cute new kid at school who has insecurities of his own. As Savvy and George grow closer, they help each other discover how to live in the moment and enjoy the here and now before it disappears.
CHECK OUT THESE OTHER *EPIC* YA BOOKS COMING OUT IN AUGUST!
---
What's on your most anticipated list? Which book are you going to pick up first? Tell us in the comments below!