New month, new book releases! July is full of new stories that are just demanding to be read. Everything from epic series finales to villain origin stories to scary new worlds where women are oppressed and honestly, we need more hours in a day so we can read them all as soon as they hit shelves! Good thing it's summertime with plenty of days to hang out by the pool with these new books in hand. We've got 16 for you to push to the top of your summer TBR pile and trust us, you'll thank us once you've had the chance to dive right in. Scroll down to see what's on our most anticipated list for the month!
The 17 Most Anticipated Books to Read in July
1. The Darkest Legacy by Alexandra Bracken
Five years after the destruction of the so-called rehabilitation camps that imprisoned her and countless other Psi kids, seventeen-year-old Suzume "Zu" Kimura has assumed the role of spokesperson for the interim government, fighting for the rights of Psi kids against a growing tide of misinformation and prejudice. But when she is accused of committing a horrifying act, she is forced to go on the run once more in order to stay alive.
Determined to clear her name, Zu finds herself in an uncomfortable alliance with Roman and Priyanka, two mysterious Psi who could either help her prove her innocence or betray her before she gets the chance. But as they travel in search of safety and answers, and Zu grows closer to the people she knows she shouldn't trust, they uncover even darker things roiling beneath the veneer of the country's recovery. With her future-and the future of all Psi-on the line, Zu must use her powerful voice to fight back against forces that seek to drive the Psi into the shadows and save the friends who were once her protectors.
2. Sea Witch
Ever since her best friend, Anna, drowned, Evie has been an outcast in her small fishing town. A freak. A curse. A witch.
A girl with an uncanny resemblance to Anna appears offshore and, though the girl denies it, Evie is convinced that her best friend actually survived. That her own magic wasn't so powerless after all. And, as the two girls catch the eyes—and hearts—of two charming princes, Evie believes that she might finally have a chance at her own happily ever after.
But her new friend has secrets of her own. She can't stay in Havnestad, or on two legs, unless Evie finds a way to help her. Now Evie will do anything to save her friend's humanity, along with her prince's heart—harnessing the power of her magic, her ocean, and her love until she discovers, too late, the truth of her bargain.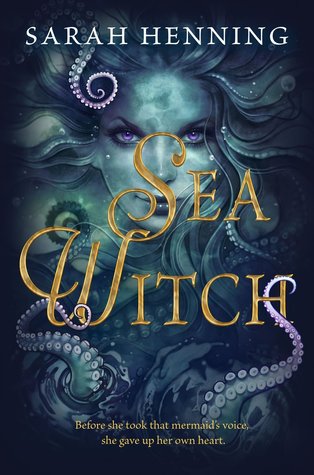 3. Bright We Burn by Kiersten White
Haunted by the sacrifices he made in Constantinople, Radu is called back to the new capital. Mehmed is building an empire, becoming the sultan his people need. But Mehmed has a secret: as emperor, he is more powerful than ever . . . and desperately lonely. Does this mean Radu can finally have more with Mehmed . . . and would he even want it?
Lada's rule of absolute justice has created a Wallachia free of crime. But Lada won't rest until everyone knows that her country's borders are inviolable. Determined to send a message of defiance, she has the bodies of Mehmed's peace envoy delivered to him, leaving Radu and Mehmed with no choice. If Lada is allowed to continue, only death will prosper. They must go to war against the girl prince.
But Mehmed knows that he loves her. He understands her. She must lose to him so he can keep her safe. Radu alone fears that they are underestimating his sister's indomitable will. Only by destroying everything that came before–including her relationships–can Lada truly build the country she wants.
4. Heart of Thorns by Bree Barton
In the ancient river kingdom, touch is a battlefield, bodies the instruments of war. Seventeen-year-old Mia Rose has pledged her life to hunting Gwyrach: women who can manipulate flesh, bones, breath, and blood.
Not women. Demons. The same demons who killed her mother without a single scratch.
But when Mia's father suddenly announces her marriage to the prince, she is forced to trade in her knives and trousers for a sumptuous silk gown. Only after the wedding goes disastrously wrong does she discover she has dark, forbidden magic—the very magic she has sworn to destroy.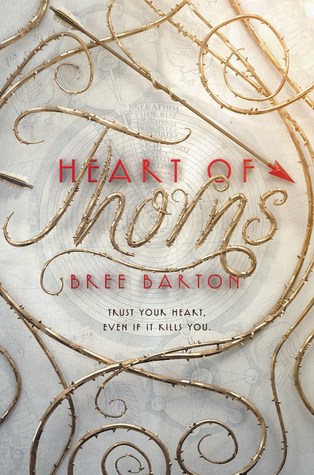 5. Grace and Fury by Tracy Banghart
In a world where women have no rights, sisters Serina and Nomi Tessaro face two very different fates: one in the palace, the other in prison.
Serina has been groomed her whole life to become a Grace–someone to stand by the heir to the throne as a shining, subjugated example of the perfect woman. But when her headstrong and rebellious younger sister, Nomi, catches the heir's eye, it's Serina who takes the fall for the dangerous secret that Nomi has been hiding.
Now trapped in a life she never wanted, Nomi has only one way to save Serina: surrender to her role as a Grace until she can use her position to release her sister. This is easier said than done. A traitor walks the halls of the palace, and deception lurks in every corner. But Serina is running out of time, imprisoned on an island where she must fight to the death to survive and one wrong move could cost her everything.
6. The Loneliest Girl in the Universe by Lauren James
The daughter of two astronauts, Romy Silvers is no stranger to life in space. But she never knew how isolating the universe could be until her parents' tragic deaths left her alone on the Infinity, a spaceship speeding away from Earth.
Romy tries to make the best of her lonely situation, but with only brief messages from her therapist on Earth to keep her company, she can't help but feel like something is missing. It seems like a dream come true when NASA alerts her that another ship, the Eternity, will be joining the Infinity.
Romy begins exchanging messages with J, the captain of the Eternity, and their friendship breathes new life into her world. But as the Eternity gets closer, Romy learns there's more to J's mission than she could have imagined. And suddenly, there are worse things than being alone….
7. The Cheerleaders by Kara Thomas
There are no more cheerleaders in the town of Sunnybrook.
First there was the car accident—two girls gone after hitting a tree on a rainy night. Not long after, the murders happened. Those two girls were killed by the man next door. The police shot him, so no one will ever know why he did it. Monica's sister was the last cheerleader to die. After her suicide, Sunnybrook High disbanded the cheer squad. No one wanted to be reminded of the girls they lost.
That was five years ago. Now the faculty and students at Sunnybrook High want to remember the lost cheerleaders. But for Monica, it's not that easy. She just wants to forget. Only, Monica's world is starting to unravel. There are the letters in her stepdad's desk, an unearthed, years-old cell phone, a strange new friend at school. . . . Whatever happened five years ago isn't over. Some people in town know more than they're saying. And somehow Monica is at the center of it all.
There are no more cheerleaders in Sunnybrook, but that doesn't mean anyone else is safe.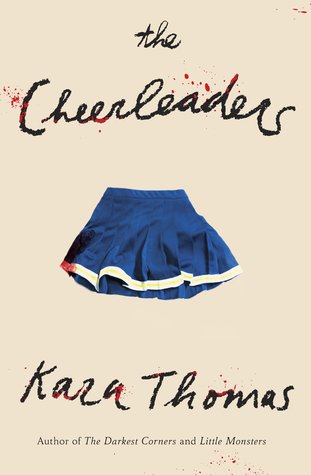 8. Contagion by Erin Bowman
After receiving a distress call from a drill team on a distant planet, a skeleton crew is sent into deep space to perform a standard search-and-rescue mission.
When they arrive, they find the planet littered with the remains of the project—including its members' dead bodies. As they try to piece together what could have possibly decimated an entire project, they discover that some things are best left buried—and some monsters are only too ready to awaken.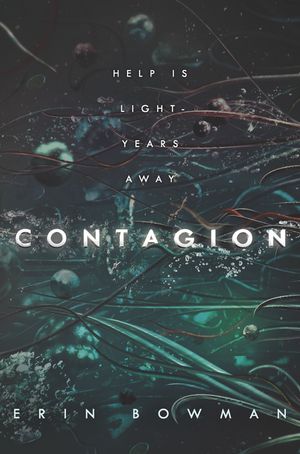 9. Fawkes by Nadine Brandes
Silent wars leave the most carnage. The wars that are never declared, but are carried out in dark alleys with masks and hidden knives. Wars where color power alters the natural rhythm of 17th century London. And when the king calls for peace, no one listens until he finally calls for death.But what if death finds him first?
Keepers think the Igniters caused the plague. Igniters think the Keepers did it. But all Thomas knows is that the Stone Plague infecting his eye is spreading. And if he doesn't do something soon, he'll be a lifeless statue. So when his Keeper father, Guy Fawkes, invites him to join the Gunpowder Plot—claiming it will put an end to the plague—Thomas is in.
The plan: use 36 barrels of gunpowder to blow up the Igniter King.The problem: Doing so will destroy the family of the girl Thomas loves. But backing out of the plot will send his father and the other plotters to the gallows. To save one, Thomas will lose the other. No matter Thomas's choice, one thing is clear: once the decision is made and the color masks have been put on, there's no turning back.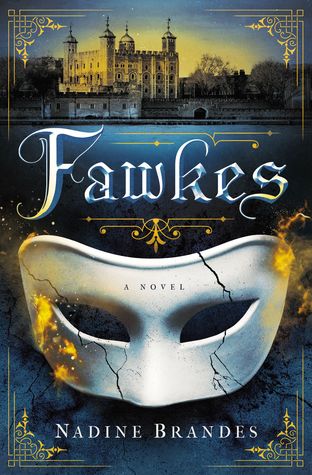 10. Endless Water, Starless Sky by Rosamund Hodge
In the last days of the world, the walls of Viyara are still falling, and the dead are rising faster than ever.
Juliet is trapped—ordered by Lord Ineo of the Mahyanai to sacrifice the remaining members of her family, the Catresou, to stave off the end of the world. Though they're certain his plan is useless, Juliet and her former friend Runajo must comply with Lord Ineo's wishes—unless they can discover a different, darker path to protecting Viyara.
Romeo is tortured: finally aware that his true love is alive, he is at once elated and devastated, for his actions led directly to the destruction of her clan. The only way to redemption is to offer his life to the Catresou to protect and support them . . . even if it means dying to do so.
When Romeo's and Juliet's paths converge once again, only a journey into Death will offer answers and the key to saving them all—but is it a journey either of them will survive?
11. The Brink of Darkness by Jeff Giles
Things have changed for seventeen-year-old Zoe ever since the otherworldly events that brought her together with the mysterious bounty hunter she calls X. In order to save Zoe and her family, X has done the unthinkable – he's given up his freedom and returned to captivity in the Lowlands.
X is determined to break the lords' hold on him once and for all, but being stripped of his power pushes him toward a darkness he's never experienced and a past he's never known. The secrets that surface could be the key to reuniting X and Zoe… or they could mean the destruction of everything they have been fighting for.
12. Beast by Lisa Jensen
They say Château Beaumont is cursed. But servant-girl Lucie can't believe such foolishness about handsome Jean-Loup Christian Henri LeNoir, Chevalier de Beaumont, master of the estate. But when the chevalier's cruelty is revealed, Lucie vows to see him suffer. A wisewoman grants her wish, with a spell that transforms Jean-Loup into monstrous-looking Beast, reflecting the monster he is inside. But Beast is nothing like the chevalier. Jean-Loup would never patiently tend his roses; Jean-Loup would never attempt poetry; Jean-Loup would never express remorse for the wrong done to Lucie. Gradually, Lucie realizes that Beast is an entirely different creature from the handsome chevalier, with a heart more human than Jean-Loup's ever was. Lucie dares to hope that noble Beast has permanently replaced the cruel Jean-Loup — until an innocent beauty arrives at Beast's château with the power to break the spell.
13. Scream All Night by Derek Milman
Dario Heyward knows one thing: He's never going back to Moldavia Studios, the iconic castle that served as the set, studio, and home to the cast and crew of dozens of cult classic B-horror movies. It's been three years since Dario's even seen the place, after getting legally emancipated from his father, the infamous director of Moldavia's creature features.
But then Dario's brother invites him home to a mysterious ceremony involving his father and a tribute to his first film—The Curse of the Mummy's Tongue. Dario swears his homecoming will be a one-time visit. A way for him to get closure on his past—and reunite with Hayley, his first love and costar of Zombie Children of the Harvest Sun, a production fraught with real-life tragedy—and say good-bye for good. But the unthinkable happens—Dario gets sucked back into the twisted world of Moldavia and the horrors, both real and imagined, he's left there.
With only months to rescue the sinking studio and everyone who has built their lives there, Dario must confront the demons of his past—and the uncertainties of his future. But can he escape the place that's haunted him his whole life?
14. TThe Traitor's Ruin by Erin Beaty
After proving her worth in book one as a deft spy and strategic matchmaker, Sage Fowler is now comfortably positioned in high society as the royal tutor. When she's called upon to teach his majesty's soldiers how to read and write, she jumps at the chance to serve her kingdom of Demora—and to be reunited with her fiancé, Captain Alex Quinn.
During a skirmish, Sage and Alex are separated. She watches him die before he can deliver important military intel—or so she thinks. She escapes from the enemy and makes an unlikely alliance with a mysterious soldier from a third nation. As Sage tries to rally their support against a common foe, the important political alliance is plagued by secrets and betrayal. Can Sage complete Alex's mission and save her kingdom once more?
15. Letting Go of Gravity by Meg Leder
Twins Parker and Charlie are polar opposites. Where Charlie is fearless, Parker is careful. Charlie is confident while Parker aims to please. Charlie is outgoing and outspoken; Parker is introverted and reserved. And of course, there's the one other major difference: Charlie got leukemia. Parker didn't.
But now that Charlie is officially in remission, life couldn't be going better for Parker. She's landed a prestigious summer internship at the hospital and is headed to Harvard in the fall to study pediatric oncology—which is why the anxiety she's felt since her Harvard acceptance is so unsettling. And it doesn't help that her relationship with Charlie has been on the rocks since his diagnosis.
Enter Finn, a boy who's been leaving strange graffiti messages all over town. Parker can't stop thinking about those messages, or about Finn, who makes her feel free for the first time: free to doubt, free to make mistakes, and free to confront the truth that Parker has been hiding from for a long time. That she keeps trying to save Charlie, when the person who really needs saving is herself.
16. Notes from My Captivity by Kathy Parks
Adrienne Cahill cares about three things: getting into a great college; becoming a revered journalist like her idol, Sydney Declay; and making her late father proud of her.
So when Adrienne is offered the chance to write an article that will get her into her dream school and debunk her foolish stepfather's belief that a legendary family of hermits is living in the Siberian wilderness, there's no question that she's going to fly across the world.
But the Russian terrain is even less forgiving than Adrienne. And when disaster strikes, none of their extensive preparations seem to matter. Now Adrienne's being held captive by the family she was convinced didn't exist, and her best hope for escape is to act like she cares about them, even if it means wooing the youngest son.
17. If Only by Jennifer Gilmore
Before: When Bridget imagined her life at sixteen, it didn't look like this. She didn't think that her boyfriend would dump her for another girl. And she certainly didn't think that she would be pregnant. With just a few months until she gives birth, Bridget must envision an entirely new future—one for her baby. But as she sifts through the many paths and the many people who want to parent her child, she can't help but feel that there is no right decision.
After: Ivy doesn't know much about her birth mother. She knows that she is now the same age Bridget was when she placed Ivy for adoption. She knows that Bridget was the one who named her. And she knows that fifteen years ago Bridget disappeared from Ivy's and her adoptive moms' lives. Ivy wants to discover more about herself, but as she goes to find Bridget, she can't help but feel that the risks might far outweigh the benefits of knowing where she comes from and why her birth mother chose to walk away.
CHECK OUT THESE OTHER *EPIC* YA BOOKS COMING OUT IN JULY!
---
What's on your most anticipated list? Which book are you going to pick up first? Tell us in the comments below!